Bill Nelson: The Russians have penetrated some Florida voter registration systems
Via:
freewill
•
9 months ago
•
73 comments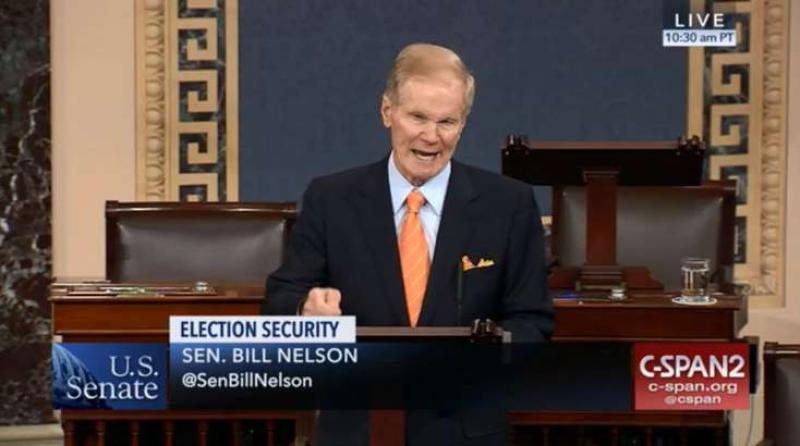 S E E D E D C O N T E N T



TAMPA — Russian operatives have "penetrated" some of Florida's voter registration systems ahead of the 2018 midterms, U.S. Sen. Bill Nelson said Wednesday, adding new urgency to concerns about hacking.




The state, however, said it has received "zero information" supporting his claim.

"They have already penetrated certain counties in the state and they now have free rein to move about," Nelson told the Tampa Bay Times before a campaign event in Tampa. He said something similar a day earlier in Tallahassee but declined to elaborate.

"That's classified," the Democrat said Tuesday.



Classified, eh? By whom, and why? If it is classified, then why are you leaking it to the press?   



"The Florida Department of State has received zero information from Senator Nelson or his staff that support his claims," agency spokeswoman Sarah Revell said in a statement. "Additionally, the Department has received no information from the U.S. Department of Homeland Security, the Federal Bureau of Investigation or the Florida Department of Law Enforcement that corroborates Senator Nelson's statement and we have no evidence to support these claims.




"If Senator Nelson has specific information about threats to our elections, he should share it with election officials in Florida."



Indeed.  Put up or shut up Billy!  Isn't that the very thing that he and Senator Rubio were stumping for last month?  More transparency and mutual cooperation between Federal, State and County election officials?  Come on Bill, either play your own game or quit insisting that others aren't.



Nelson's remarks immediately caused a major stir among county elections officials, who are testing equipment, training poll workers and counting mail ballots in advance of the Aug. 28 primary. Pinellas County elections officials immediately contacted the FBI, Homeland Security and other state and federal agencies in a futile attempt to find out more about Nelson's assertion.




"Our office has not seen any indication that we have had any penetration by any bad actions," said Pinellas election's office spokesman Dustin Chase.



It would be interesting to hear what officials from the other Counties are saying as well.  According to the Florida Department of State they are saying essentially the same thing as Pinellas, "WTF you talkin' about Bill???"
This looks suspiciously like a flimsy basis for an excuse or "explanation" for his increasingly likely loss in the upcoming election.  It's not a good look Bill.