Pelosi And Schumer Humiliate Trump In Front Of The Entire Country
Via:
don-overton
•
7 months ago
•
63 comments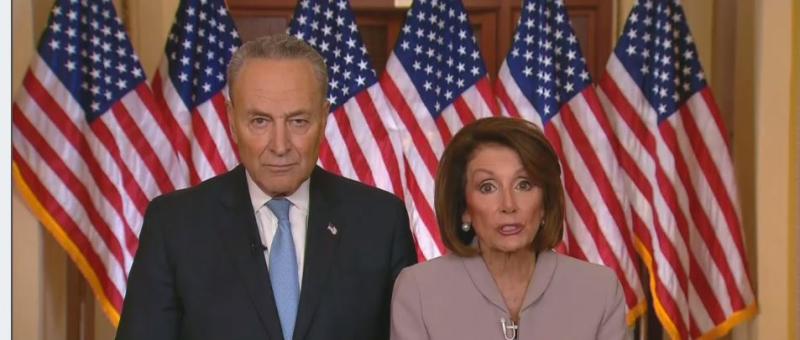 Nancy Pelosi and Chuck Schumer threw down on Trump and showed that the adults in the room aren't playing.
S E E D E D C O N T E N T
Pelosi said:
I appreciate the opportunity to speak directly to the American people tonight about how we can end this shutdown and meet the needs of the American people. Sadly, much of what we heard from president trump throughout the shutdown as been full of misinformation and even mall — malice. The president has chosen fear. We want to start with facts. The fact is house Democrats passed Senate Republican legislation to reopen government and fund smart, effective border security solutions. But the president is rejecting the bipartisan bills, which would reopen government over his obsession with forcing American taxpayers to waste billions of dollars on an expensive and ineffective wall, a wall he always promised Mexico would pay the fact is, president trump has chosen to hold hostage critical services for the health, safety and well being of the American people and with hold the paychecks of 800,000 innocent workers across the nation, many of them veterans.