By:
vic-eldred
•
5 months ago
•
64 comments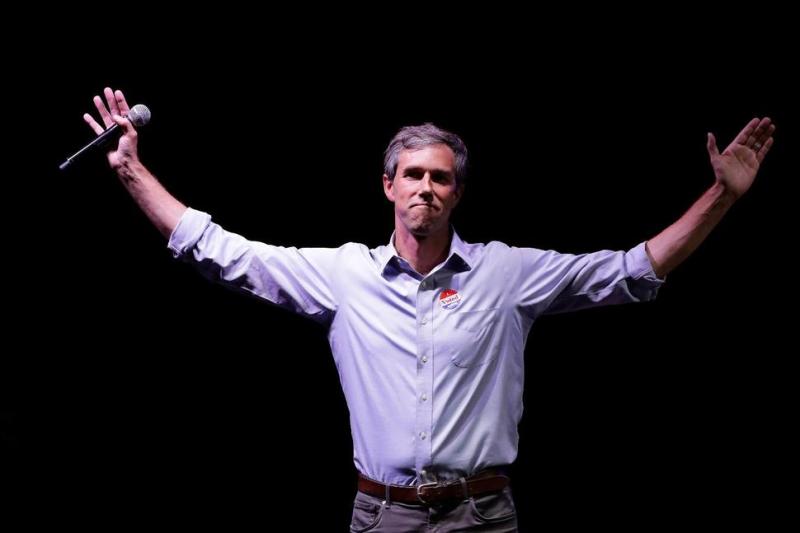 "Amy and I are happy to share with you that I am running to serve you as the next president of the United States of America
Beto O'Rourke (AKA Beta Dork) is now in the race for President. The man who tried to topple Senator Ted Cruz, spending nearly $80 Million in the process, will now join a crowded field in the Democratic primaries, becoming the 15th democrat to run for President. It is good news for Republican Sen. John Cornyn (the other Texas Senator), up for re-election in 2020.

Vanity Fair Magazine already has him featured prominently on their April cover:
(Perhaps a coincidence the media rolls out that cover at the time of his announcement) (Does the media realize how obvious they are?)




Like most of the other democratic candidates O'Rourke is for abortion rights and green energy.

What else does he bring to the contest?

Not much of substance, but he is another progressive messiah. He went to Columbia, likes Coffee shops, reads poetry and appears to buy his clothes in the little boys department. Charisma is in the eye of the beholder and to progressives, that's it! However, his lack of stated positions may be an asset now. With so many playing to the far left, he can grab the center lane before Biden decides to get into the race.

His entry into the race will most likely siphon off a lot of donations from other candidates. Does anyone doubt that? Another issue that will figure into the calculations of Joe Biden. Biden may need to pull the trigger soon. It may not matter at this point.

The President got to watch O'Rourke on TV making his announcement. When asked about the democrats newest candidate, the President gave his impression of O'Rourke:

"I think he's got a lot of hand movement. I've never seen so much hand movement," Trump said. "And I said, 'Is he crazy, or is that just the way he acts?'"

Trump dosen't get it yet...

Beto is the "second coming"!


Article is Locked