How will TRUMP leave the Whitehouse? Headfirst, or, in a BOX?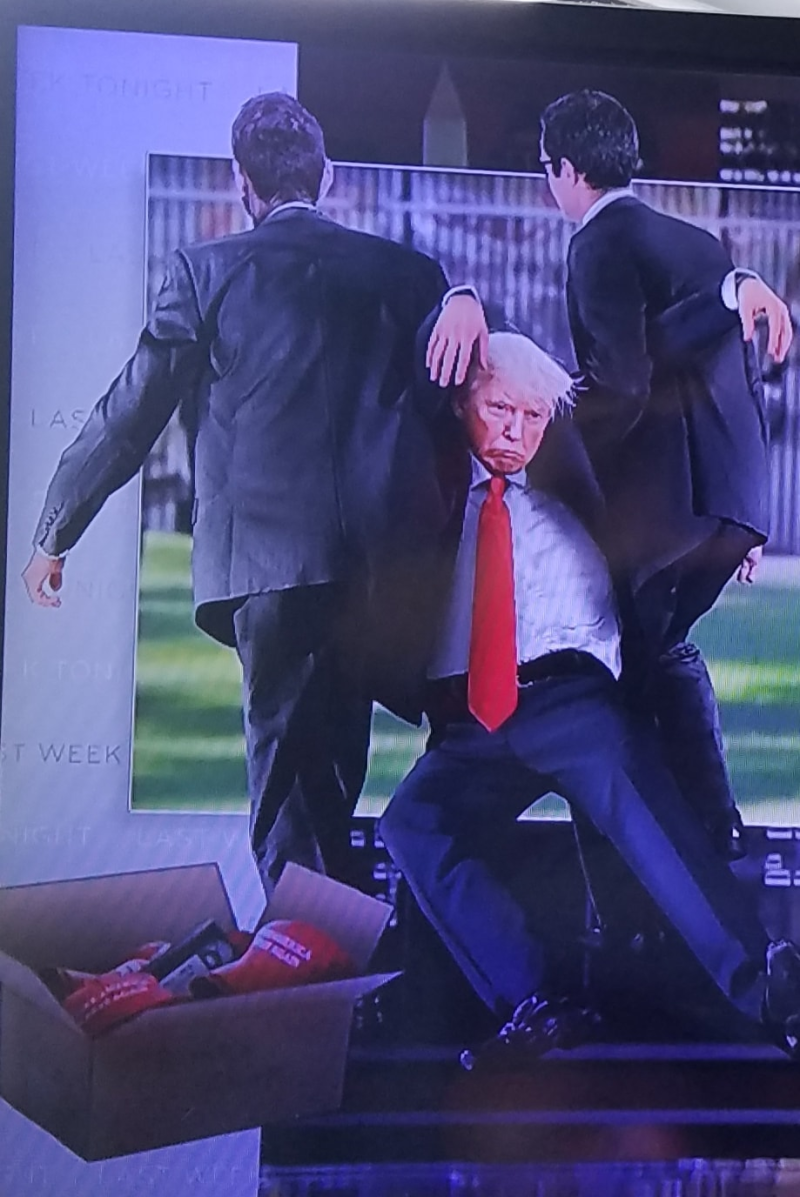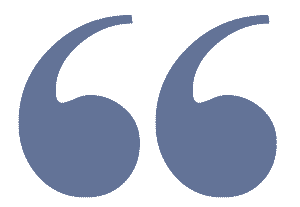 "He's a good man. We should let him do his job. His job is golfing!
In my mind's eye, the left one, I envision Trump being dragged down the steps of the Whitehouse and tossed into the streets of Washington, D.C., unceremoniously, like the White Neo-Nazi Trash that he is.

How do you see Trump's end unfolding?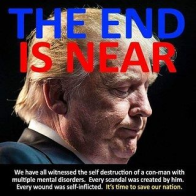 Is there a favorite image seared into your mind of the End of This Nightmare of Criminality that you are unable to extricate?

Perhaps, one that gives you a great feeling of "Renewed Hope", of solace.

Please, share it with us.

We are all suffering under this Monster's insane rule. Trump is a man who has no understanding of the Constitution, Government or, the Rule of Law.

"The Donald", Melania's "pet name" for the Dumpster (my "pet name" for Herr Trump) was raised in a "cocoon" of wealth. Three generations of ill-got gains. No wonder that "the Donald" has little or, no interest, in anything but acquiring "Wealth By Any Means". Trump is a sick, sociopath.


Unfortunately, his entire family, ancestors, and, associates were, or, are afflicted with this disease.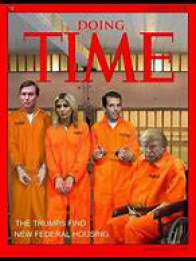 Currently, this FAKE POTUS, real POS, in the subject of six investigations for CRIMINAL WRONG DOING, including "Money Laundering" for the Mob, the Drug Carte,l and Russian Gangsters.

Trump and Ivanka have both sold expensive condominiums in NYC to known "Russian Mob Bosses", some paying in cash without reporting it to authorities.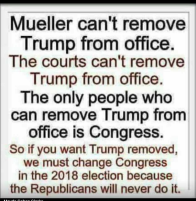 When Trump is gone, will we sing, "Don't Cry For Me Argentina"? Or, as some, more traditional folks, clamor for that old stand by, "The Wicked Witch Is Dead".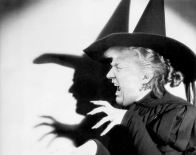 It is, I suppose, called for with Trump's incessant complaints that the "Mueller Investigation" into his extensive, provable criminality is nothing more than a "Witch Hunt".

But, for me, that is so passe, too, overdone. Indeed, it was sung at my funeral, which I refused to attend.

To this day, I am plagued by a haunting, nightmare which always starts with" Heaven's parting", and, GOD farting a reply to Trump, "That is for you Dumpf! Get thee GONE, or, I shall turn you into Sarah Sanders Huckabee's lover"!

Then, poof, it is gone in a flash, and, I awaken in a UFO, bare-butt naked with a Grey alien smiling down at me.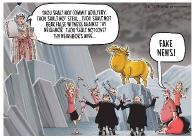 What say you, News Talkers Sages , on this auspicious day, June 14th, Herr Drumpf birthday?

Is this not a " fitting day" to encapsulate your thoughts into a visual display of how it all comes to an end for Trump and Company?

Please, share your most perverted thoughts ONLY.

We have had enough of "reality"!

Do it for your Momma who taught you to, "Never trust a man who lies about his hair."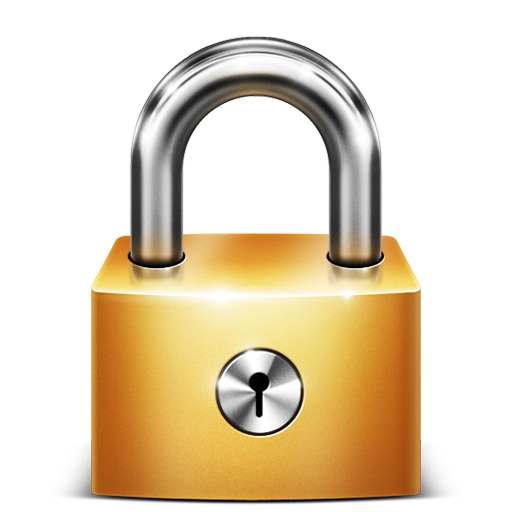 Article is Locked by Moderator