Prosecutors outline details of congressman's alleged affairs in campaign finance case
Via:
tessylo
•
4 months ago
•
5 comments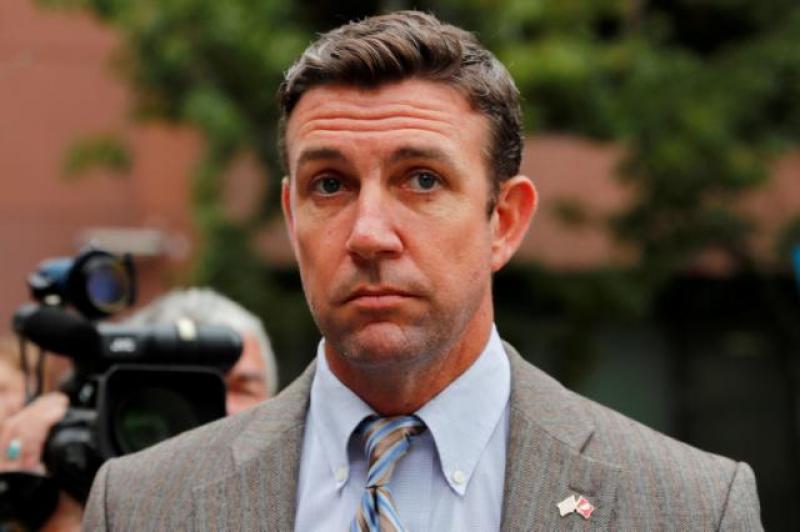 S E E D E D C O N T E N T
Prosecutors outline details of congressman's alleged affairs in campaign finance case
Casey Darnell
16 hours ago
Prosecutors outline details of Rep. Hunter's alleged affairs in campaign finance case
Prosecutors alleged in a Monday court filing that Rep. Duncan Hunter, R-Calif., used campaign funds to carry out multiple affairs over at least seven years with congressional staffers and lobbyists.
The new  filing  accuses Hunter, who is married, of spending campaign money on a ski trip, bar tabs and hotel rooms during intimate encounters with women. The alleged affairs took place between 2009 and 2016. Among the five women said to be involved was one of Hunter's congressional aides.
The Department of Justice plans to present the findings to jurors in Hunter's upcoming trial. Expenditures that prosecutors argue were improper range from $7 for a Samuel Adams beer to Uber trips and a $1,008 hotel stay near Lake Tahoe in Nevada.
Rep. Duncan Hunter, R-Calif., leaves federal court in San Diego Sept. 24, 2018. (Photo: Mike Blake/Reuters)
Hunter and his wife, Margaret, were charged last year with improperly using more than $250,000 in campaign funds for family vacations, their children's private school tuition and other personal expenses. Margaret pleaded guilty to the charges earlier this month, but Hunter, who was reelected to his sixth term in November while under indictment, has refused a plea deal.
Hunter, who represents a district in Southern California, boasts on his congressional website of his commitment to "preserving values for healthy families." He was endorsed for reelection last year by the Family Research Council and numerous anti-abortion groups. He has three children.
The request to admit new evidence comes after Hunter's lawyers filed a motion Monday to dismiss the case. Hunter and his lawyers have alleged that the investigation — now run by a Republican appointee — is politically biased because two assistant U.S. attorneys attended a fundraiser for Hillary Clinton in 2015.
The U.S. Attorney's Office for the Southern District of California has defended the investigation, saying the two prosecutors attended the Clinton event in their official capacities.
Justice Department lawyers have asked a judge to "admonish" Hunter and stop him and his lawyers from making statements that may "poison the pool of potential jurors."