Responses to suggestion that those who support the racist Trump are racist themselves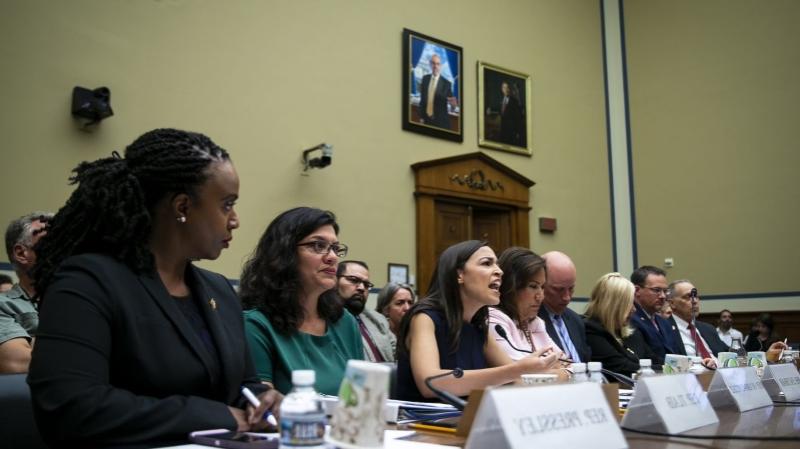 There was an article that laid out examples of Trumps racism, including of course the latest where he tells a group of minority group women to leave the country and go back "where they came from". 
The articles also says that if you continue to support Trump even after this racism you are racist yourself. 
How would Trump supporters respond?
Here is a sample

Just another serving of liberal spam


Sorry sunshine, but I am not obsessed with trying to find racism that doesn't exist,

How that came to mean a different country, as opposed to district, is your flawed perception at work - spring-loaded in the victim position.

And yet the President is correct.

The squad is crying on TV right now while Trump is making a country run.

He's known for having a bad case of TDS.

Trump is not racist no matter how many times you allege it.

Quick question: What cities/States do they come from?

NOTHING to do with Race; it had to do with the "Non-American" names they bear.

Dumb bigot bitches need too clean their own local pig pens first.

she should be denounced daily until we get her out of Congress

Are You OK With A Racist President, Republicans?
Don't really consider myself a Rep or Dem but no, i'm not okay with it and since we don't have one, we are all set.



There was not a SINGLE comment on that article, from a Trump supporter that said Trump was wrong, that Trump is racist, or that they are no longer supporting Trump. Rather, the comments are full of doubling down and affirming Trump. 
People who want Trump gone have to realize that we are in a form of war.  Trump is not going to change, Trump supporters are not going to change, and the rest of us are called upon to defeat their candidates and their ideas.