Cory Booker goes to church to call out Americans as racists: 'White supremacy has always been a problem'
Via:
it-is-me
•
4 months ago
•
37 comments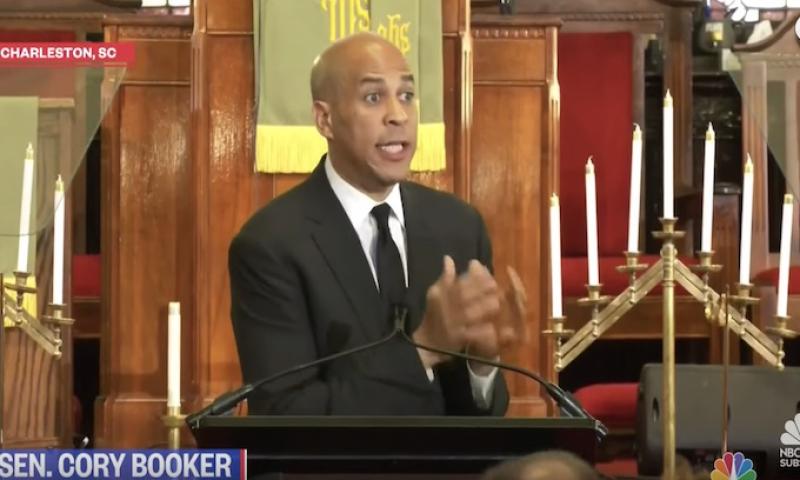 "President Trump "sowed the seeds" of hatred that produced the weekend's mass shooting in Texas, and he called on Americans to confront the white supremacist belief ingrained in their country."
S E E D E D C O N T E N T
He blamed Mr. Trump's vow to "build a wall" and warnings of a migrant "invasion" as fueling white supremacist hatred. He also blamed the country's legacy of racism that he said was ingrained laws and culture.
Mr. Trump condemned racism and white supremacy in a speech Monday.
To stem the violence, Mr. Booker proposed tough gun laws, including a ban of military-style rifles and national licensing of gun owners.
He called for the Departments of Justice and Homeland Security to conduct assessments of the domestic terrorism threats posed by white supremacists and report annually to Congress and the public.
And he demanded the FBI overhaul its reporting of hate crimes and work with local law enforcement to establish policies and training for officers on how to identify, investigate and report hate crimes.
"We must change our laws, but we must also confront our past," the senator said.
Mr. Booker did not name Mr. Trump but said racist violence was "sowed by a president who spews hateful rhetoric and endangers the lives of people of color and immigrants in this country."
Calling out the president's shortcoming was not enough, he said, because every American must take responsibility for their role in perpetuating the hatred.