The Truth About Donald Trump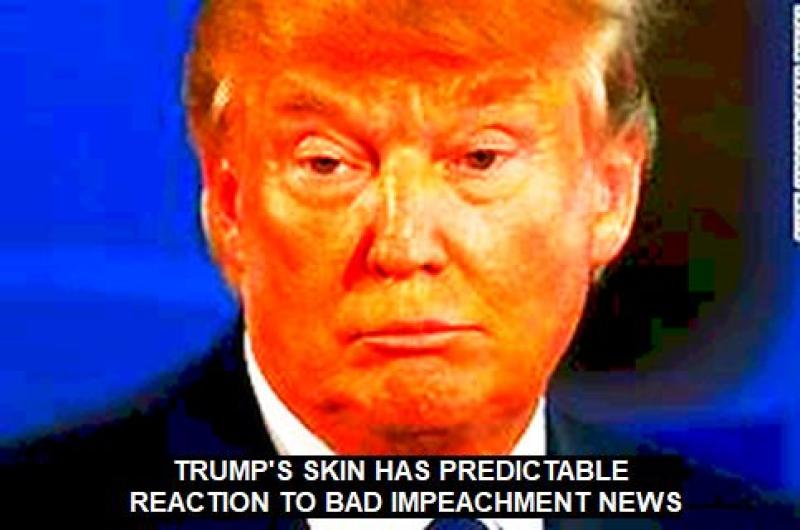 No one has a defense for what Trump and Giuliani tried to do in Ukraine.  None of the committee members who have heard the testimony have a defense for him, and no counter information has come out of the hearings. 
Trump was babbling about the "whistleblower" today. Sorry, the whistleblower is irrelevant at this point other than as a predicate for the further inquiry.  Continuing to babble and lie about the whistleblower only makes Trump look even more guilty to reasonable people. Not to mention it makes him look nuts. 
The Democrats in charge feel they have enough information right now to bring impeachment articles against Trump. Some say the hearings have provided them with even more damaging information about Trump than they were hoping or expecting. A half dozen witnesses have given information harmful to the president* and almost all of it has gone un-rebutted by the Republicans. 
There is not a single contention , that I have seen, that any exculpatory testimony has been given at the hearings, and other than one unsubstantiated piece on Fox News claiming that Rep John Ratcliffe "destroyed" William Taylors argument against Trump ( no details of the alleged destruction given ), there is nothing being offered as a defense for what is alleged in the accusations of Trump misconduct. 
The Republicans argue only about "process". 
It is also true that the entirety of the Trump's reasons for wanting investigations in Ukraine are based on conspiracy theories. Trump's ultimate downfall will have been triggered by his infatuation with conspiracy theories he heard in right wing media. 
The open hearing testimony will begin in about two weeks, after Congress comes back from a one week break (next week)
Trump will commit another dozen or two impeachable offenses between now and next November's election day. He can't help himself. 
Millions of Americans will lose their reputations and their self-respect after trying to defend the indefensible (Trump). 
They will say it was worth it.