What are your 3 most favourite Bob Dylan Songs?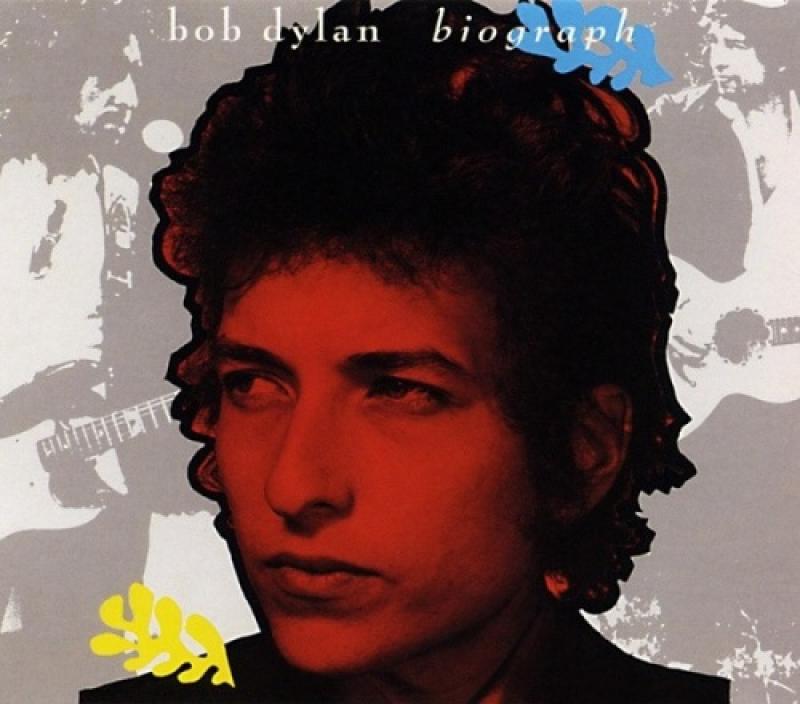 Bob Dylan and Sara Dylan at Toronto's Mariposa Folk Festival
Bob Dylan and Gordon Lightfoot at Toronto's Mariposa Folk Festival
What are your 3 most favourite Bob Dyan songs?
It would be difficult to say that Bob Dylan is not respected for his writing, having been awarded the Nobel Prize in Literature for it.  However, we cannot forget that Arafat was actually awarded the Peace Prize. In that regard, Atilla the Hun could have been chosen instead.  But Bob is a songwriter, a musician, an author and an artist.  He has written about 1000 songs, so there certainly are enough from which to choose.  
Over the years I had the privilege of watching him perform concerts live, the first being the first time he appeared in Toronto when he was just starting out, and he played in a large auditorium called Massey Hall. The second time was at the iconic 1965 Newport Folk Festival when he was booed off the stage for having betrayed the folkies by going electric. In the mid 70s I was given tickets by Neil Young's brother to watch the Rolling Thunder Concert when it came to Toronto, but in the early 1970s, when I was the President of Toronto's Mariposa Folk Festival he unexpectedly came with his wife Sara and son Jesse, not to perform but he had heard about the festival from his friends who had performed there previously.  Many wanted him to perform as a guest performer.  We were running 6 stages and a First Nations area on Olympic Island, one of the Toronto islands, all stages busy all day long with different performers and programs.  When the performers learned he was there, some of our regular local performers who worked the festival for union scale every year, told me that if he got on a stage, they would all lose their audiences, and would never perform for us again.  And so the decision was up to me, and I had to say that Bob Dylan could not perform at the festival. He and his family spent the day wandering around and taking in the performances, which is what he had come to do.  I had a friend shadowing him to make sure he didn't get into any problems with the crowd and almost nobody recognized him (probably because they would not have believed that, he, the virtual folk music / rock music icon, would be at our festival, as it was not announced, and was even a surprise to us that day.  However one person went up to him (as related by my friend shadowing him) and said *Hey man, you look just like Bob Dylan." Bob said nothing. The person then asked "What's your name, man?"  Bob answered "Jerome Avenue". (a street in or near Greenwich Village NY).  I don't think that not being asked to perform bothered him at all because when I met with him, Sara and Jesse, a bit later he shook my hand and told me "I really dig your festival, man."  Later on, a friend who was an impressario for a big local rock concert told me that there probably wasn't a person running a concert or festival who wouldn't have given his eye teeth to have been in my position and for sure they would have put him on the stage.
There are so many great songs written by him - from folk to rock and everything in between. There are so many of his songs that I like that choosing only 3 is almost impossible.  At first I was going to ask for only one favourite but how can anyone choose just one?  So my choices in no particular order are:
Like A Rolling Stone:
Mr. Tambourine Man:
A Hard Rain's A'Gonna Fall
For sure you will be able to find them on YouTube so I'll not bother to provide a link.
What 3 songs would YOU choose?