Why Halloween is better than Christmas
Category: Entertainment
By:
gordy327
•
3 weeks ago
•
126 comments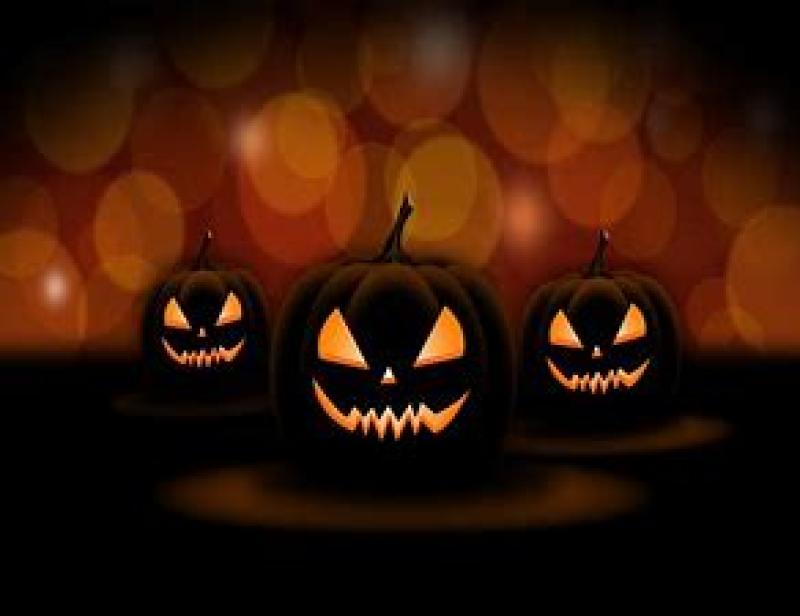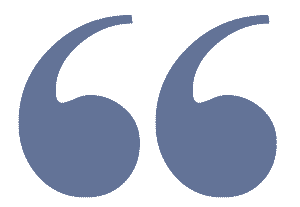 "I've seen enough horror movies to know that any weirdo wearing a mask is never friendly." Elizabeth, Friday the 13th
As we continue into fall, we will soon be upon the holiday season. The holiday season typically starts with Halloween, includes Thanksgiving and Christmas, and ends with New Years. It's a time for partying, feasting, indulging, and otherwise just having fun. And which of those holidays allows you to do all that and more above all others? Why, Halloween of course! Let's face it, all there is to do on Thanksgiving is gorge yourself on a turkey dinner and watch football (actually, that isn't all that bad). New Years is the worst, as the only interesting part of it is the last 10 seconds, waiting for a giant ball to drop. Big deal. Christmas is a fun holiday to be sure. It's probably the second-best holiday of the year. But it does not hold a jack-o-lantern candle to Halloween. Here are 9 reasons why Halloween is better than Christmas:
1. It has better movies: Christmas movies are a dime-a-dozen. They also mostly follow the same formula: someone is miserable or has a problem, and only by discovering the Xmas spirit can they overcome it and have a happy ending. It's so saccharine. Many movies even have the same plot or premise, only with a different cast or setting, but otherwise plays out the same (Looking at you Hallmark Channel). Once in a great while, there will be an Xmas movie that just knocks it out of the park, such as: Scrooged, Elf, and the Grinch who stole Christmas. But such movies seem far and few in between. 
 Halloween, on the other hand, has a much broader range of scary movies to choose, from child friendly fare to edgy psychological thrillers, to "based on real events" themes, to straight up slasher flicks and gore-fests. And many of these scary movies are awesome and have become classics in their own rights, such as: Poltergeist, Hocus Pocus, and The Exorcist, to name a few. Some horror movies have even spawned entire franchises. So one can marathon watch scary movies during Halloween like the Friday the 13th series, A Nightmare on Elm Street, Evil Dead, Hellraiser, and the list goes on. Xmas movies are largely lacking any franchises. And scary movies are just as enjoyable to watch anytime during the year. Christmas movies in summer do not seem to have the same meaning or impact as its horror movie counterpart. Christmas movies generally lack the shock, thrills, or scares that Halloween movies have.
2. Better seasonal weather: Christmas takes place on Dec. 25, in winter and around the longest night of the year, when it's dark very early, not to mention cold. Sure, snow will make for a "white Christmas." But then there is the snow shoveling that goes along with it and driving in snow and ice can be a nightmare. On top of that, some people have the "winter blues," when depression builds. Nothing kills a festive mood better than depression. Halloween is in the middle of the fall season, when it is not too hot, but not too cold. It is in that sweet spot and the trees still have beautiful fall foliage with its vibrant colors. While one needs to bundle up in layers to venture into Christmas weather, a light jacket will probably be all you need for Halloween, if at all.
3. Better costumes: One of the hallmarks of Halloween is dressing up in costumes, especially for children. People can dress up as classic movie monsters, as psycho slashers, as zombies, superheroes, or as anything one wants or can imagine. There is no end to the possibilities. It's like a spooky cosplay. Both children and adults can get into it and is generally lots of fun. Certain venues might even have costume contests to see who has the best costume (sexy nurse costume anyone?). Christmas however is far more limited in costuming. You basically have the choice between dressing up as Santa, an elf, an angel, and maybe a snowman. Sure there might be a few other Christmas characters one can dress up as. But there isn't the sheer variety of costumes or customization for Christmas as there is for Halloween. And no, wearing a tacky reindeer or Christmas tree sweater vest is not a costume. 
4. Trick-or-treating and community activities: Another hallmark of Halloween is trick or treating for the kids. Who doesn't remember the joy of receiving an endless supply of candy in 1 night. Or competing with friends or siblings over who got the most candy and even trading candy pieces like currency. But it goes beyond that. Halloween is a community activity. Kids peruse the neighborhood on  a candy treasure hunt. Adults can gather at Halloween and/or costume parties and boogie the night away. Some establishments host Halloween parties and anyone can participate. And lets not forget the fun of spooking and/or pranking each other. Christmas is more for spending time with family or close friends. Outside of the "office Christmas party" or similar events, it doesn't lend itself to communal gatherings the way Halloween does.
5. Better candy and treats: If you have a sweet tooth, 'nuff said. Halloween foods can be quite decorative and creative. Any food can be transformed into a spooky, yet delicious treat or even a meal. Ever try a "maggot infested brain" shrimp cocktail?  How about a "cat litter cake?" "Witch finger" cookies? Halloween themed foods and treats are as endless as Halloween costume choices. All it takes is a little imagination and creativity. And of course, you can never go wrong with regular old Halloween candy like Hershey's, Twizzlers, ect., which are available year-round too. Christmas has its share of sweet treats too. Cookies, cakes, and such are always good. But while they can be decorated with a Christmas theme (i.e. frosting trees on cookies), you must admit they generally lack the flair and imaginativeness that Halloween themed goodies have.
 6. Less stress: Christmas is probably the most stressful time of year. Anyone who has hosted a family get together or shopped for gifts (especially at the last minute) knows what I am talking about. Having family and friends over for Christmas is nice. But it is also a big hassle. Everything must be "perfect," from preparing a Christmas dinner (or bringing something to dinner). Then there are the crowds one encounters when shopping, fighting your way through a packed store to find the "perfect" gift. Then one must actually wrap the gifts. Or how about the lines at the Post Office if you must mail gifts out? Then there's the egregious credit card bills or money spent from all the shopping, especially if items have been marked up. To be fair though, online shopping has made the shopping aspect of Christmas much easier and less stressful in recent years. But it probably still doesn't help your wallet. As a side note, Christmas is heavily commercialized too.
Halloween, on the other hand, does not have any of that hassle Christmas does. All one must do is buy a big bag of candy for trick-or-treaters or for yourself if you prefer and you're set. No obligation or expectation of gifts to buy or send. The lack of gifts, no obligation to spend time with anyone, and overall less expenditure makes Halloween a much more relaxed and stress free time. Probably the most stressful part of Halloween is deciding which scary movie to watch (Freddy or Jason? Wait, why not Freddy vs. Jason-the best of both worlds). Do not forget the big bowl of buttered or caramel popcorn when you have decided on a movie.
7. Voluntary participation: If one comes from a family that celebrates Christmas, especially a religious family, then participation in Christmas traditions seems mandatory. Granted, one can choose to not participate in Christmas shenanigans. But that would probably be frowned upon by other family members, not to mention possibly incurring a guilt trip. Who needs to deal with that nonsense? Halloween is a strictly voluntary affair. Participation is usually welcomed (especially in parties), but not required or expected. Also, no matter what one's religion, race, class, age, ect., anyone can participate in Halloween festivities. Or not if they prefer. Christmas seems to have a more, for lack of a better term, exclusive feel to it.
8. Less annoying songs: The archive of Christmas music is quite vast, and just as annoying. Radio stations typically start playing holiday music around Thanksgiving and do not relent until after New Year. Certain radio stations play Christmas music exclusively during the holiday season. Some stores even play holiday music during business hours. You cannot escape it. It is not that Christmas music is bad. But one can only hear the same songs or versions of the same songs done by various music artists over & over again for more than a month before one is about to go insane and stab their eardrums out with a Q-tip. Ok, I exaggerate a little. But if you have ever listened to the same song over & over again, you tend to get bored or annoyed with the song. Christmas practically forces you to listen. Talk about musical torture. Halloween songs are far fewer and play less often. Halloween music might start playing a few days leading up to Halloween itself. But then it stops once Halloween is concluded. I'm not sure, but I think there are only 3 Halloween songs: Thriller, Ghostbusters, and Monster Mash. Maybe there are more, but we generally do not hear or remember it. And that is a good thing. In this instance, unlike gifts or candy, less is more! This reason alone is enough to make Halloween better than Christmas.
9. Better decorations (maybe): Ok, this one is close. Out of all the reasons why Halloween is better than Christmas, I'd say this one is a near tie. One cannot discuss either holiday without bringing up their respective decorations. Both holidays have a plethora of decorations at their disposal. They can be dazzling, brilliant, creative, and even awe-inspiring. What better way to show off one's creativity and/or "feel" the holiday than with impressive decoration displays? And some people do go all out when they set up their decorations. Such displays can be quite spectacular. But where Christmas decorations tend to be more "straight laced" in terms of display, Halloween celebrates a more warped or weird sense of humor and can be an excellent outlet for those with such qualities (that plays in the food part too). Halloween decorations and displays can be as comical as they are creative or spooky. That is where Halloween edges out over Christmas in this regard. Sure, Christmas decorations have Santa, snowmen, reindeer, elves, candy canes, ect.. But that is about it. Nice, but not too thrilling or exciting. Halloween offers a broader range of themes, settings, and characters, from graveyards to haunted houses. The spook factor can really add some levity and excitement.
So those are the reasons why Halloween is better than Christmas. Are there other reasons I missed? What do you think? If you think Christmas is better than Halloween, feel free to present an argument why. Just be aware that you will be wrong by default. Just saying.