An Immigration Battle, Biden's Bear Market And The Countdown To The Midterm Elections.
Category: Op/Ed
By:
vic-eldred
•
last year
•
91 comments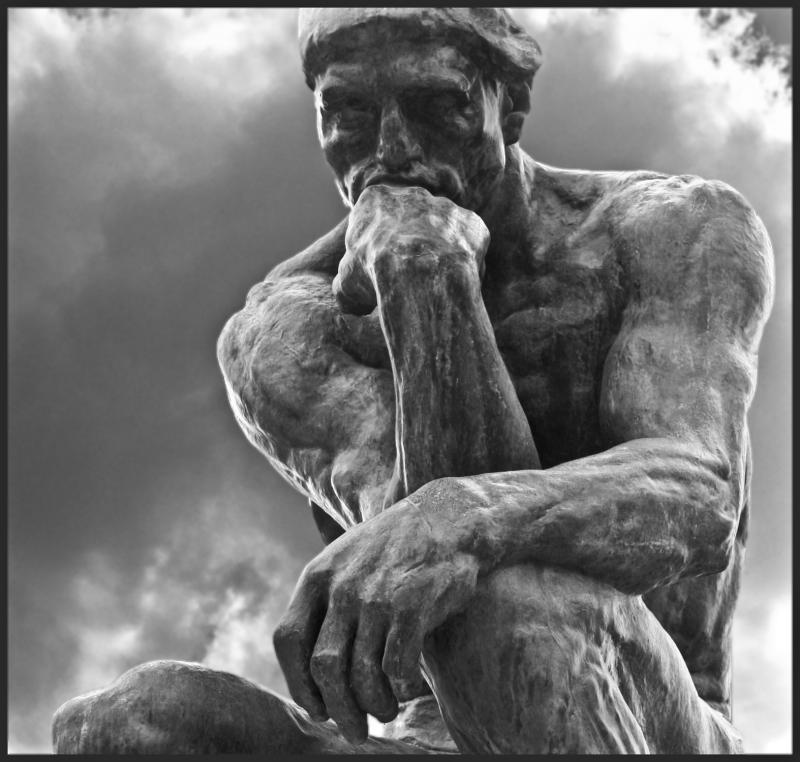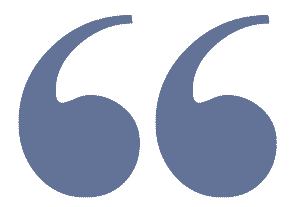 "Our message is we're not a sanctuary state," DeSantis told reporters at an event in North Florida Thursday morning. "All those people in D.C. and New York were beating their chest when Trump was President, saying they were so proud to be sanctuary jurisdictions, saying how bad it was to have a secure border. The minute even a small fraction of what those border towns deal with every day is brought to their front door, they all of the sudden go berserk," DeSantis said. "And they're so...
Link to the quote:  https://www.msn.com/en-us/news/us/were-not-a-sanctuary-state-florida-gov-desantis-defends-decision-to-send-migrants-to-marthas-vineyard/ar-AA11Siiz

This past week saw what may be the high water mark of migrants being bused/flown from border states to sanctuary cities/states culminating with a busload being dropped off in front of Kamala Harris DC residence. As much as I'd love to see such a bus pull into Biden's Delaware driveway, these Governors need to be careful not to go too far. I would say they have already accomplished their mission. The left wing media, which had totally ignored Biden's wide open border. The Republican Governors have finally forced the media to cover the story, thanks to the whining of blue city mayors. Fox News was able to interview some of those migrants who readily admitted that the border was wide open. In the meantime both Kamala Harris and WH press secretary Karine Jean-Pierre were blasted on social media for falsely claiming that the border is " secure."


Illegal Immigrant Tells Fox News: "The Border Is Open"

Then there is the matter of the bear market. According to Sanford C. Bernstein quantitative strategists: "US stocks are nursing losses of $7.6 trillion this year, but if history is any guide, they're likely in for even more declines before the bear market is over."

https://finance.yahoo.com/news/bernstein-quants-7-6-trillion-085256036.html?fr=sycsrp_catchall

The US stock market entered bear territory a few months ago and just like inflation it will take time to turn things around. I'm quite certain that none of these problems can be solved as long as the progressives set federal policies. Mortgage rates have toped 6% for the first time since the 2008 Financial Crisis.


The Week:

Biden dodges a bullet:  Tentative deal reached: "The biggest freight railroads and union leaders reached a tentative labor agreement to avert a nationwide strike that   would have crippled   segments of the U.S. economy. President Biden and White House officials interceded to broker a deal to avoid transport disruptions that could have snarled supply chains, putting new pressure on prices when inflation has been hovering   near four-decade highs  . Business groups and key rail customers, such as energy companies and national retailers, had been calling on the government to avoid a strike.

https://www.wsj.com/articles/u-s-railroad-strike-averted-as-white-house-unions-reach-tentative-deal-11663234424


Special Master appointed:  "U.S. District Judge Aileen Cannon   appointed a respected retired judge   to independently review the documents the FBI   seized from former President Trump's Mar-a-Lago home,   and included those marked classified in his remit, which could prolong a court battle over the Justice Department inquiry into the sensitive materials found at the Florida resort.
In an order Thursday, Judge Cannon named Raymond J. Dearie, a former chief federal judge in New York, as a special master to assess the seized materials to determine whether they are protected by any privileges, and make recommendations over any disputes between the government and Mr. Trump about how the items are characterized. Mr. Trump's legal team had recommended Mr. Dearie to the post, and the Justice Department said he was an acceptable choice."
https://www.wsj.com/articles/special-master-appointed-to-review-all-records-seized-at-trumps-mar-a-lago-11663284574?mod=hp_lead_pos1

The news is worse than it sounds for the DOJ. You see Judge Raymond Dearie was one of the FISA judges that the FBI lied to.


Trump's warning:  "Former President Donald Trump said Thursday the nation would face "problems ... the likes of which perhaps we've never seen" if he is indicted over his handling of classified documents after leaving office, an apparent suggestion that such a move by the Justice Department could spark violence from Trump's supporters. The former president said an indictment wouldn't stop him from running for the White House again and repeatedly said Americans "would not stand" for his prosecution."

https://news.yahoo.com/trump-warns-problems-weve-never-145023687.html?fr=sycsrp_catchall

It's so sad to watch him do this to himself. The worst part of his statement is his idea of running again even if he's indicted.  An indictment guarantees that if he runs, he will lose. I doubt many Republicans would vote for an indicted candidate. Now we'd have to hope that he's imprisoned during the 2024 election. As each day passes he becomes more doubtful as the GOP nominee in 2024.


First Amendment Violation:  "Facebook has been spying on the private messages and data of American users and   reporting them to the FBI   if they express anti-government or anti-authority sentiments — or question   the 2020 election   — according to sources within the Department of Justice.
Under the FBI collaboration operation, somebody at Facebook red-flagged these supposedly subversive private messages over the past 19 months and transmitted them in redacted form to the domestic terrorism operational unit at FBI headquarters in Washington, DC, without a subpoena.
"It was done outside the legal process and without probable cause," alleged one of the sources, who spoke on condition of ­anonymity.
"Facebook provides the FBI with private conversations which are protected by the First Amendment without any subpoena."

https://nypost.com/2022/09/14/facebook-spied-on-private-messages-of-americans-who-questioned-2020-election

Once again Investigative reporter Miranda Devine broke the story!






What Have We Learned: 

Democrats and their allies in the media continue to use abortion and Trump to distract from the real issues as they face their inevitable loss in the coming midterms. California's Gov Newsom ( a possible presidential candidate) launched eighteen billboards in 7 pro-life states, directing individuals to a website that contains instructions on how to get an abortion in his state of California. Sen Lindsey Graham has offered legislation that would deny abortions after 15 weeks, similar to what France, Germany and the UK mandate. The media has put out a narrative that Graham wants to abolish abortions. See the difference?  That is the kind of stuff we will be hearing for the next 53 days. Unfortunately for democrats people will have to eat, feed their families and put gasoline into their cars for those 53 days. In every poll on election issues, the economy is the leading issue.

Here of course, our mission is to get the word out and to keep an eye on what the ruling elite are up to. I'm pleased to note that I'm seeing some positive signs. Despite all the name-calling, un-critical "critical thinking" and bad jokes, the right stories have found their way to the front page and the truth has been successfully defended. I appreciate being allowed to have my say around here. I've made some mistakes along the way, but I think that I contributed more than I've detracted.



Cartoon of the week: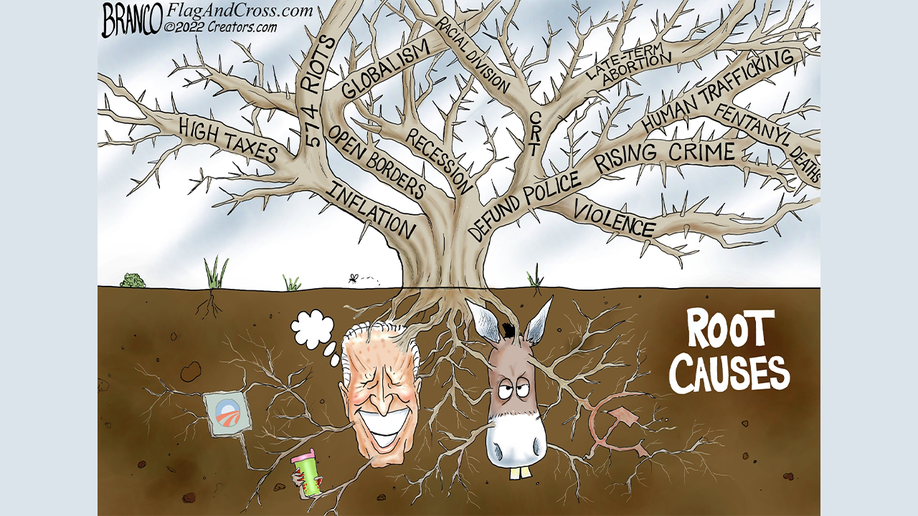 Honorable Mention:

Texas Governor Greg Abbott

( "The White House is full of a bunch of hypocrites, led by the Hypocrite-in-Chief who has been flying planeloads of migrants across the country and oftentimes in the cover of night" )



Sources:

https://www.msn.com/en-us/news/us/were-not-a-sanctuary-state-florida-gov-desantis-defends-decision-to-send-migrants-to-marthas-vineyard/ar-AA11Siiz

https://finance.yahoo.com/news/bernstein-quants-7-6-trillion-085256036.html?fr=sycsrp_catchall

https://www.wsj.com/articles/mortgage-rates-hit-6-02-highest-since-the-financial-crisis-11663250402

https://www.foxnews.com/media/karine-jean-pierre-kamala-harris-ripped-saying-border-secure-disrespectful-everyone-brain

https://www.wsj.com/articles/special-master-appointed-to-review-all-records-seized-at-trumps-mar-a-lago-11663284574?mod=hp_lead_pos1

https://news.yahoo.com/trump-warns-problems-weve-never-145023687.html?fr=sycsrp_catchall

https://www.wsj.com/articles/trump-special-master-raymond-dearie-once-oversaw-matters-involving-carter-page-chuck-schumer-11663286636

https://www.foxnews.com/media/sen-lindsey-graham-proposed-federal-abortion-bill?yptr=yahoo

https://news.gallup.com/poll/321617/economy-tops-voters-list-key-election-issues.aspx

https://www.foxnews.com/politics/texas-gov-white-house-hypocrites-after-it-calls-migrant-bussing-illegal-stunt

https://nypost.com/2022/09/14/facebook-spied-on-private-messages-of-americans-who-questioned-2020-election