Murder, Mayhem, Confusion And A Los Angeles Welcome
Category: Op/Ed
By:
vic-eldred
•
2 months ago
•
96 comments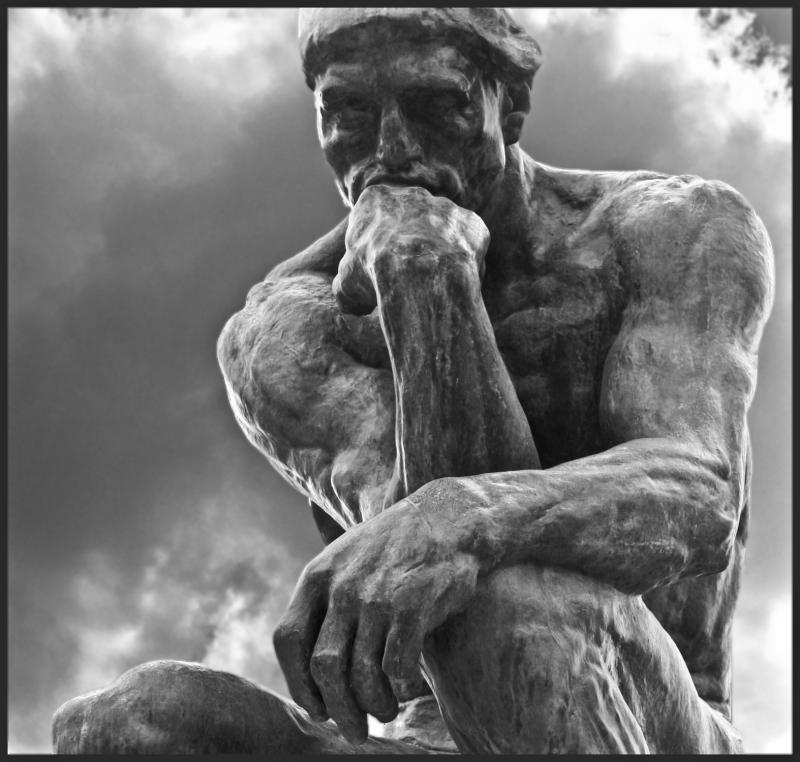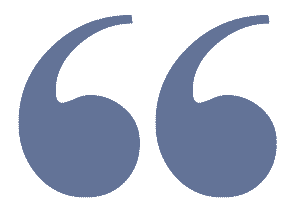 Asked in a CBS 60 Minutes interview broadcast on Sunday whether U.S. forces would defend the democratically governed island claimed by China, he replied: "Yes, if in fact, there was an unprecedented attack." Asked to clarify if he meant that unlike in Ukraine, U.S. forces - American men and women - would defend Taiwan in the event of a Chinese invasion, Biden replied: "Yes."
Link to quote:  https://www.cnbc.com/2022/09/19/biden-says-us-forces-would-defend-taiwan-in-the-event-of-a-chinese-invasion.html



Sadly, the nation is still reeling from 8% inflation, $4 gas prices, rampant crime and the crisis along the southern border, which finally made the front page. On Monday we read of a man who killed a teenager for his political views. This following Biden's disgusting speech in which MAGA Republicans were called threats to the very foundation of the Republic. In typical media fashion the story got little coverage and where & when it did there were key facts left out:

"An Associated Press report on the killing of a North Dakota teen by a  drunk 41-year-old man   over a "political argument" declined to note the alleged assailant reportedly thought the victim was part of a "Republican extremist group."
The Wednesday report from The Associated Press stated, "A driver charged with fatally striking a teenager in North Dakota allegedly told investigators he purposely hit the teen with his SUV after they had a political argument, according to court documents.".
Fox News Digital reported, "Court documents said he told a 911 dispatcher the teen was part of a Republican 'extremist group' and was calling people to go after him following an unspecified political argument."

https://www.foxnews.com/media/ap-report-slain-north-dakota-teen-omits-alleged-assailant-thought-victim-republican-extremist

The killer had a criminal record, confessed to the killing and he was out on the street within days after posting a $50,000 bond . As I recall Kyle Rittenhouse had bail set at $2 Million during the infamous  "summer of love."

Then we had  President Biden making a $6 billion pledge to global health projects and then suddenly & awkwardly meandered off stage at a NYC event. He looked confused and lost. It was sad to watch. I'm certain that the democrats will try to convince him not to run again. Hopefully, they'll catch him on a good day when he's not nodding off into a bowl of Tapioca.

We end another week in Biden's America with a special Los Angeles hello:



In California the homeless have rights. The "bad old days" when the mentally ill were kept in mental institutions and human derelicts were kept in shelters are over. These people are where they want to be and progressives intend to keep them right there, right in your face.




The Week:


Women's Rights Protests in Iran:  "Iran restricted access to the Internet in large parts of the country on Thursday as authorities try to curb a   women's rights protest movement   that has relied on social media to express dissent and rally support, while the U.S. imposed sanctions on Iran's morality police. 
The death of 22-year-old   Mahsa Amini   late last week in police custody for allegedly violating Iran's strict Islamic dress code has sparked    demonstrations across the country  . Protesters have    clashed violently with security forces    who used tear gas and fired live ammunition. 
As the protests spread, authorities on Thursday expanded their campaign to restrict access to the Internet,    tightening blocks on platforms    such as Instagram and WhatsApp, according to Netblocks, an internet observatory that monitors global traffic outages. Social media apps have been widely used to organize and share footage of the protests."

https://www.wsj.com/articles/iran-restricts-internet-access-as-womens-rights-protests-spread-11663874073

I think we all can only wish that the protests will lead to regime change, even though deep down, we know the people of Iran are not strong enough to topple the regime.


Court lifts hold on Mara-A-Lago documents : "In a stark repudiation of Donald Trump's legal arguments, a federal appeals court on Wednesday permitted the Justice Department to resume its use of classified records   seized from the former president's Florida estate as part of its ongoing criminal investigation.
The ruling from a three-judge panel of the U.S. Court of Appeals for the 11th Circuit amounts to an overwhelming victory for the Justice Department, clearing the way for investigators to continue scrutinizing the documents as they consider whether to bring criminal charges over the    storage of of top-secret records    at Mar-a-Lago after Trump left the White House. In lifting a hold on a core aspect of the department's probe, the court removed an obstacle that could have delayed the investigation by weeks.
The appeals court also pointedly noted that Trump had presented no evidence that he had declassified the sensitive records, as he maintained as recently as Wednesday, and rejected the possibility that Trump could have an "individual interest in or need for" the roughly 100 documents with classification markings that were    seized by the FBI in its Aug. 8 search    of the Palm Beach property."

https://apnews.com/article/donald-trump-mar-a-lago-criminal-investigations-government-and-politics-fe24760ff9a350ea7aecd1a13c8eef16

Will there ever be an indictment?  I doubt it.


The indoctrination of the Military:   "   A diversity and inclusion training by the United States   Air Force   Academy in Colorado instructs cadets to use words that "include all genders" and to refrain from saying things like "mom" and "dad."
The slide presentation titled, "Diversity & Inclusion: What it is, why we care, & what we can do," advises cadets to use "person-centered" and gender-neutral language when describing individuals.
"Some families are headed by single parents, grandparents, foster parents, two moms, two dads, etc.: consider 'parent or caregiver' instead of 'mom and dad,'" the presentation states. "Use words that include all genders​: 'Folks' or 'Y'all' instead of 'guys'; 'partner' vs. 'boyfriend or girlfriend.'

https://www.foxnews.com/politics/air-force-academy-diversity-training-tells-cadets-to-use-words-that-include-all-genders-drop-mom-and-dad

Which leads us to the inevitable story which follows:

Pentagon bedeviled by recruitment failures:  " The Pentagon has characterized the head winds in stark terms, saying its recruiting environment is the worst it has been since the end of the Vietnam War. Some of the military services will just barely meet their goals as the fiscal year ends later this month, officials said in testimony before the Senate Armed Services Committee. The Army, the armed forces' largest branch, will miss its target by 30,000 soldiers, said Sen. Kirsten Gillibrand (D-N.Y.)."

https://www.msn.com/en-us/news/us/pentagon-bedeviled-by-recruitment-failures-as-solutions-prove-elusive/ar-AA126lzr

NY AG files lawsuit against Donald Trump & family:  "New York Attorney General Letitia James has   sued   former President   Donald Trump  , three of his adult children —   Donald Trump Jr.  ,   Eric Trump   and   Ivanka Trump   — and senior executives at the Trump Organization for fraud, her office announced Wednesday.
The lawsuit alleges that the former president — with the help of his children and the executives mentioned in the filing — falsely inflated his net worth by billions of dollars in an effort to induce banks to lend money to the Trump Organization on more favorable terms and to obtain other economic and tax benefits."

https://www.yahoo.com/entertainment/n-y-attorney-general-files-165654538.html?fr=sycsrp_catchall

That lawsuit is the culmination of 3 years of investigating all things Trump. I wish I could say I see an indictment somewhere in our future, but I don't. The good news is that Trump has put off a decision to run again until after the midterm elections.


What have we learned?

The most important thing we learned is that there are consequences to divisive rhetoric. Joe Biden calling MAGA Republicans a threat to the very foundation of the Republic has already provoked violence and death and most likely will lead to more of it. How many people has Biden, idiotic as he is, convinced that half the country is a bunch of fascists? We don't have to look far to get an answer. One only need take a look at some of the comments here since the story was hoisted on our front page yesterday. Wasn't it the democrats who told us over and over again that words matter?

Then there is the matter of Joe Biden. He is failing badly. Remember: he only ran to oust Donald Trump. To secure the nomination he made a dirty deal with the far left contingent of the democratic party and served up an absolute hell of an agenda for the American people. Now he is incredibly unpopular. Far more than the unreliable polls indicate. He is the one that the GOP would love to run against in 2024. Let's face it: the democrats won't let him run again and they may have already convinced him not to run. This past Sunday on "60 Minutes" he now says:  "Look, my intention, as I said to begin with, is that I would run again. But it's just an intention. But is it a firm decision that I run again? That remains to be seen."

That leaves us with the future of the world's oldest Constitutional Republic. Can it survive all that has been done to it in the past two years? Huge populations have walked across that southern border in the past 19 months. Crime is out of control in many cities. Working families are under economic pressure. I still remain optimistic. This nation survived a Civil War, a Great Depression and the tremendous social upheaval that began in the late 60's. The danger still remains and the danger comes from the American left. They are about to be ousted from power. The next time they have it, I believe they'll try to change the government, its norms, our system of justice and the Constitution itself.


Cartoon of the Week: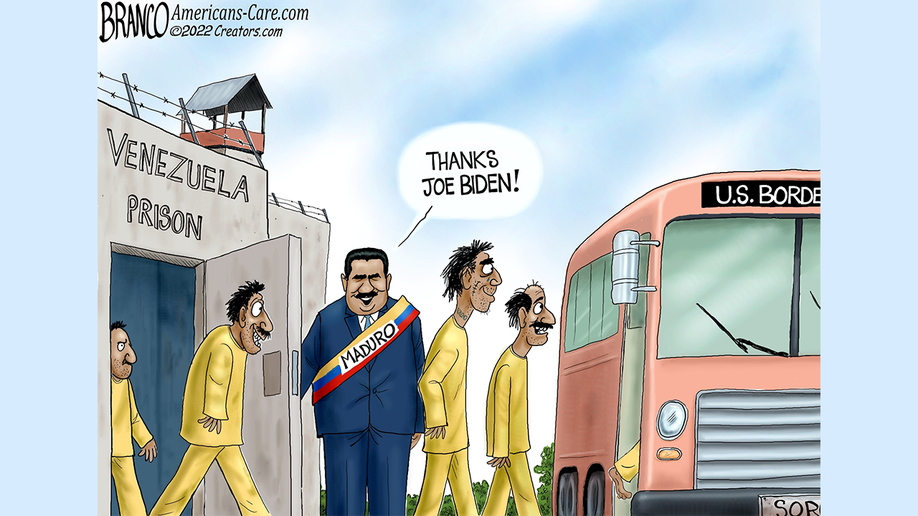 Honorable Mention:
Senator Tom Cotton



Sources:

https://www.yahoo.com/entertainment/n-y-attorney-general-files-165654538.html?fr=sycsrp_catchall

https://www.wsj.com/articles/iran-restricts-internet-access-as-womens-rights-protests-spread-11663874073

https://www.foxnews.com/politics/cotton-grills-air-force-diversity-training-replacing-mom-dad-gender-neutral-terms

https://www.foxnews.com/media/ap-report-slain-north-dakota-teen-omits-alleged-assailant-thought-victim-republican-extremist

https://apnews.com/article/donald-trump-mar-a-lago-criminal-investigations-government-and-politics-fe24760ff9a350ea7aecd1a13c8eef16

https://www.foxnews.com/politics/air-force-academy-diversity-training-tells-cadets-to-use-words-that-include-all-genders-drop-mom-and-dad

https://www.msn.com/en-us/news/us/pentagon-bedeviled-by-recruitment-failures-as-solutions-prove-elusive/ar-AA126lzr

https://www.cnn.com/2022/09/18/politics/biden-too-early-to-decide-about-2024/index.html