Creative Arts Group Holiday Challenge 2022
Category: Photography & Art
By:
dig
•
4 months ago
•
35 comments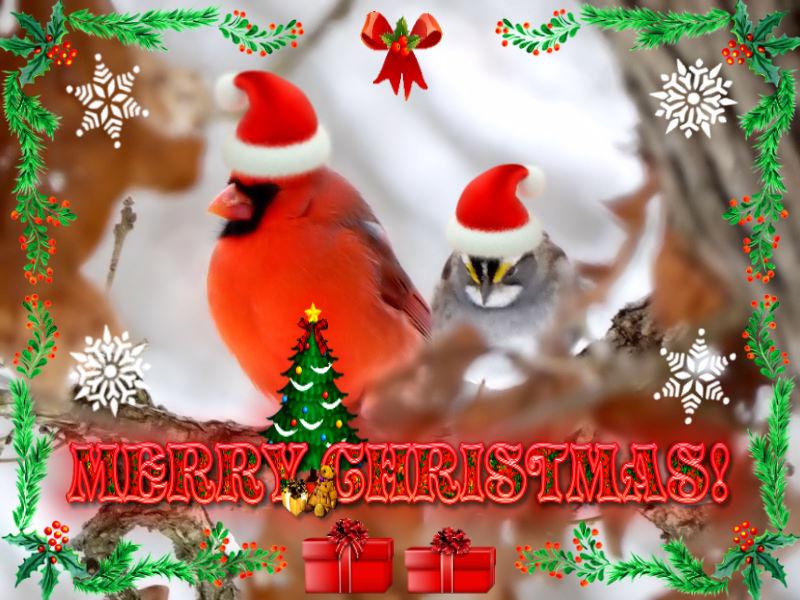 Creative Arts Group
Holiday Challenge
2022
***
Ho Ho Ho
---
NewsTalkers members are cordially invited to get their creativity on this holiday season.

Get in the spirit by creating any kind of holiday-themed artwork and posting it to A. Macarthur's weekly articles from now through New Year's.
Get backgrounds, clip art, and other components from Pixabay, a stock image site providing free content with no attribution required. [Pixabay License]
Use an image editor like Photoshop, PaintShop Pro, GIMP (which is open source and free), or even the Microsoft Paint 3D that many of us already have on our computers (for fairly simple creations at least) and turn the various components you find into a Festivus miracle! The possibilities are endless.
Here's a quick example I made just this morning with PaintShop Pro...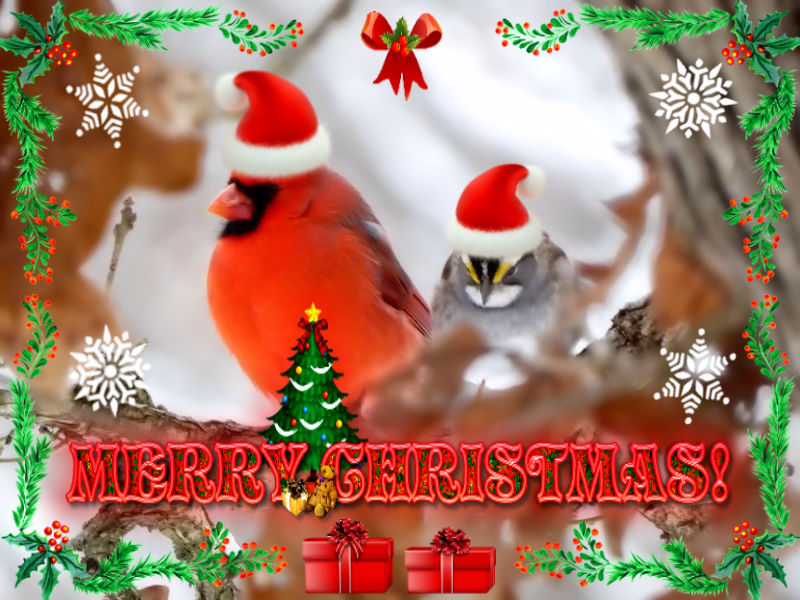 And here's a collage I put together of the components I used to make it...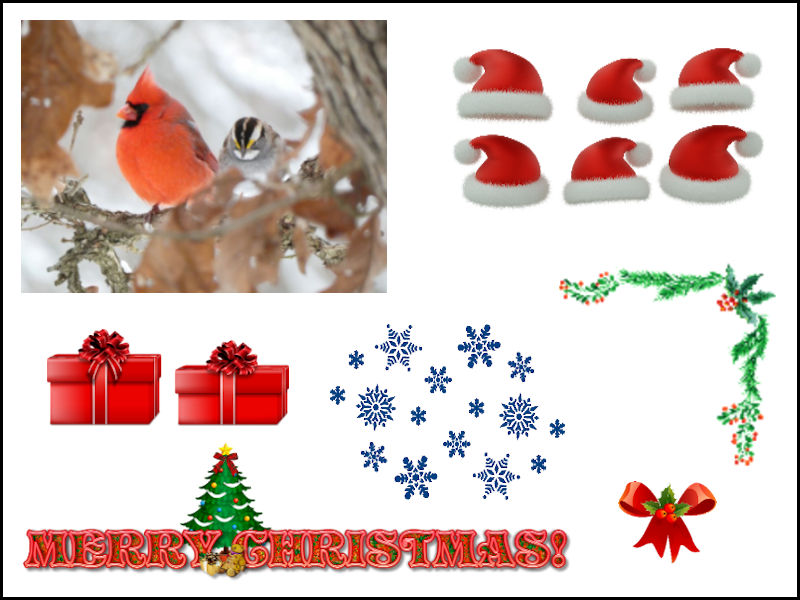 I used one of my own photos for that particular background, but everything else came from Pixabay. There are plenty of other possible backgrounds there as well.
I specifically chose holiday clip art with transparent backgrounds to make things as easy as possible.
---
Pixabay tips:
Try various holiday-themed search words to find plenty of components to work with, such as Christmas, Santa, Christmas Presents, Christmas Tree, Christmas Flowers, Snowflakes, Snowman, etc.
Transparent backgrounds are indicated by a gray and white checkerboard pattern behind the image on the download page. On the search results page the backgrounds just appear white, but not every white background turns out to be transparent on the download page.
To preserve a transparent background for quick and easy use in your editor, be sure that the downloaded image is saved as a png file and keep it that way. If you move it around, don't change it to jpeg.
Create a special folder to store your downloads in and keep them for a while. They can be reused in future projects.
---
Note that "holiday-themed" doesn't mean Christmas exclusively. Make stuff for Christmas, Hanukkah, Yule, Festivus, whatever.

Also, if you use material from somewhere other than Pixabay, then be very sure that you have a legal right to use and/or modify it, and provide attribution if required. Don't just grab random stuff from a Google image search or something.
Consider resizing your final product to somewhere around or below 1000 pixels wide (if applicable). I've been posting things at 800x600 lately. They still look fine on a 24 inch monitor, and they don't make the page drag while loading like larger files sometimes can.
That's it. Have fun and be sure to post whatever you make on the weekly Creative Arts articles.
Come on, give it a try. You'll enjoy yourself.