Category: Op/Ed
By:
vic-eldred
•
11 months ago
•
118 comments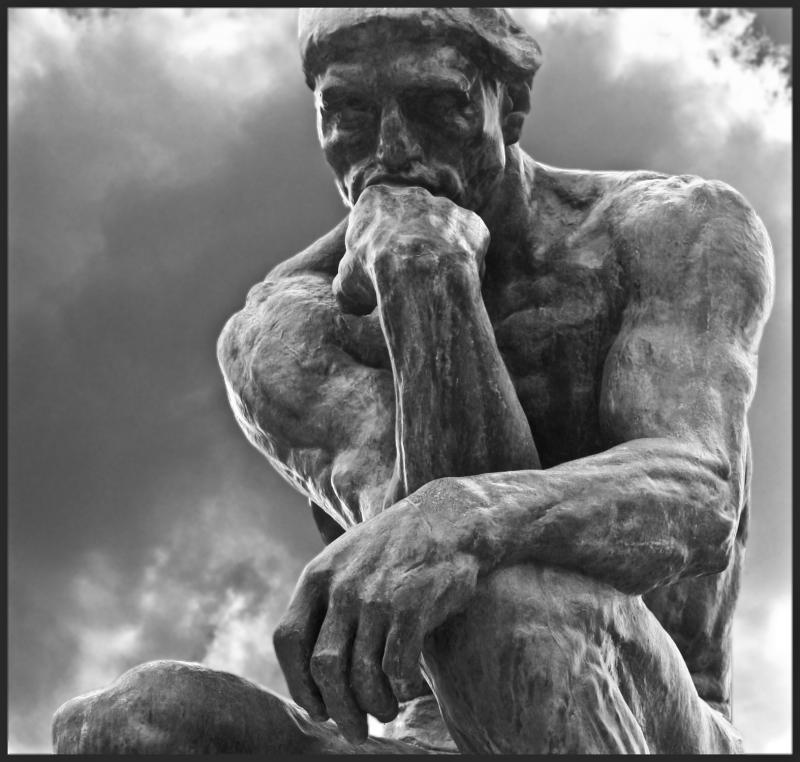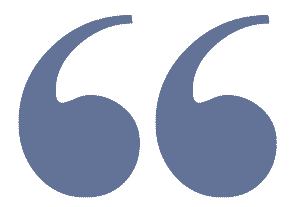 During Biden's sit-down with 60 Minutes, Pelley asked the president how he reacted when he saw the publicized image of several classified documents found at Mar-a-Lago. Biden said he was left wondering "how that could possibly happen" and "how anyone could be that irresponsible."
Link to Quote:  Biden Questions How Trump Was Able to Store Classified Documents in Fla. (people.com)

An interesting thing happened yesterday. Attorney General Merrick Garland appointed a special counsel, of all things, to investigate the presence of classified documents found at President Joe Biden's home in Delaware, another in his garage and more at an unsecured office in Washington. A third document/s was found Thursday morning. There are a multitude of questions about the classified documents, including the chain of custody of the documents over time going back to when Biden left office as vice president in 2017. The timing of the reporting of the documents also raises many questions. Merrick Garland finally found himself boxed in. He had to appoint a special counsel.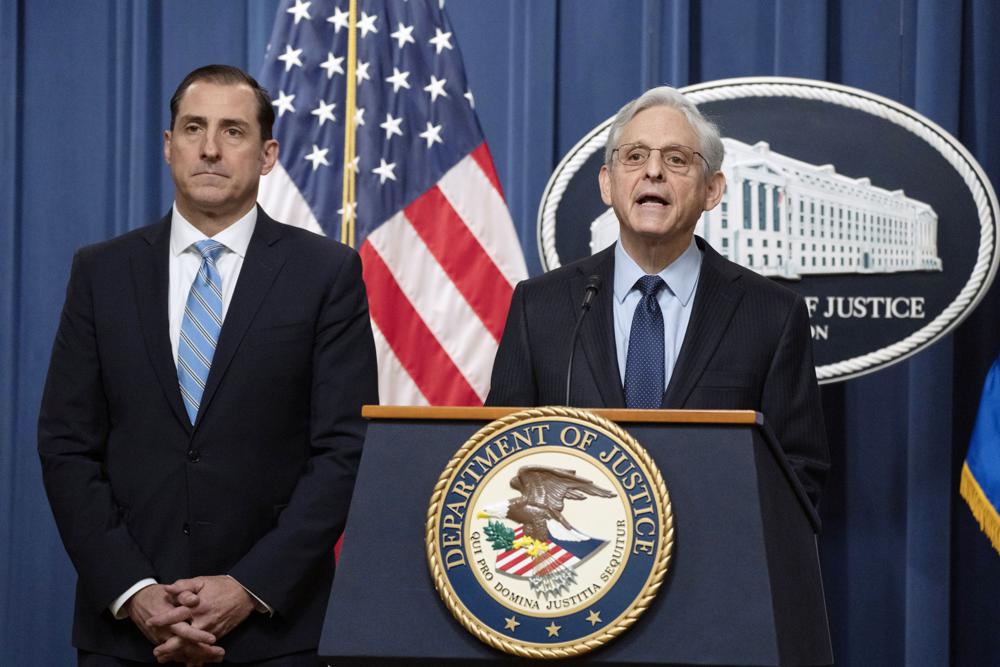 Robert Hur has been named to do the honors and will lead the investigation into why Joe Biden had classified information about the Ukraine and China. Biden claims to know nothing. The man is mentally challenged, but he was at one point about to write his memoirs and that may explain why the documents were in various locations. On the other hand, these documents may contain valuable information about his son, Hunter, who is also under "investigation." Federal law requires strict handling procedures for classified information, and these are official records and are considered government property under the "Presidential Records Act."  Ignorance is no defense under the Act. Aside from that little fact, the Biden White House provided delayed and incomplete notification to the American public about the discoveries, completely skipping over the midterms. That's twice Biden has been shielded from public scrutiny during a national election.


The Week:

Biden's Mexico visit:  "US and Mexican cabinet officials ran out of time before discussing migration in a formal meeting in Mexico City on Monday, according to people familiar with the matter, leaving a major issue between the countries largely unaddressed."

Migration Gets Short Shrift at Biden-AMLO Summit After Border Visit - Bloomberg

Can you imagine? Biden went to Mexico and talked about climate change & trade and somehow forgot all about the southern border! Kind of like when he met with Xi and forgot to mention covid.


Air Travel Fiasco:  "Air travel across the U.S. was at a standstill for several hours on Wednesday morning because of an outage to a Federal Aviation Administration system that sends real-time safety alerts to pilots."

The latest fiasco to snarl U.S. air travel (axios.com)

Biden's Secretary of Transportation was chosen because of his sexual preference and is yet another failed Biden appointee. Pete Buttigieg, sometimes called  "Mayor Pete"  and AKA  the Dummy from Dubuque and the South Bend Sap  recently declared certain roads going through New Orleans to be  racist  . When asked about why the nation's airlines where out of service Wednesday morning he seemed dumbfounded, but managed to do wjat he does best: say a whole lot of nothing!


Inflation Report:  "Rising U.S. consumer prices moderated again last month, bolstering hopes that inflation's grip on the economy will continue to ease this year and possibly require less drastic action by the Federal Reserve to control it. Inflation declined to 6.5% in December compared with a year earlier, the government said Thursday. It was the sixth straight year-over-year slowdown, down from 7.1% in November. On a monthly basis, prices actually slipped 0.1% from November to December, the first such drop since May 2020.

US inflation eases grip on economy, falling for a 6th month - ABC News (go.com)


Twitter Files Part 14:  Does anyone remember the claims of Russian bots on Twitter during the 2016 election?  It turns out that Twitter has maintained that both the democrat politicians and the leftist media lacked any such evidence. There is now evidence the so-called bot accounts were not Russian. 

"Democrats and the mainstream media refused to accept Twitter's warning that there was no evidence of Russian attempts to influence the 2016 presidential election, according to the latest Twitter Files. Journalist Matt Taibbi on Thursday posted 40 tweets comprising "Twitter Files #14 THE RUSSIAGATE LIES.

Twitter Files 14: Dems, Media Refused Twitter's Warnings of Russiagate Flaws | Newsmax.com


Democrats join Republicans in vote to block Biden from selling strategic oil to China:  "Dozens of House Democrats joined Republicans on Thursday to pass legislation that would prevent the Biden administration from selling any more oil from the Strategic Petroleum Reserve (SPR) to   China or Chinese-owned companies  . The House easily passed the bill in an 331-97 vote. Every Republican voted for it, and 113 Democrats — more than half of the House Democratic Caucus — joined the GOP."

Dems join GOP in vote to block Biden from selling strategic oil reserves to China | Fox News



What Have We Learned:

Joe Biden is in a little trouble and his left-wing defenders have framed and pushed a narrative that there is a big difference between what Biden did and what Trump did. We even have heard it from the usual pretenders who call themselves "critical thinkers." The problem is that Biden damned himself when he lashed out at Donald Trump for doing the same thing:






Now Biden is pleading ignorance. His lawyers won't let him talk about it. However, his aids keep finding classified documents here and there. Even his unscrupulous, partisan AG is forced to appoint a special counsel. The DOJ, that buried the Hunter Biden investigation and knew in early November, before the midterms about the documents, but Garland is now forced to give up on Biden. Biden was seen yesterday with a brief prepared statement that he struggled to read. Meanwhile what of the University of Pennsylvania that got millions from China or the National Archives which said wait a minute when Donald Trump left office, but never knew a thing about the documents took 6 years ago?



Will this mark the end of Joe Biden, or will Robert Hur turn out to be another Jim Comey saving the day for Hillary Clinton?


One of the main reporters covering the "Twitter Files" is Matt Taibbi. Last night he sat down with Tucker Carlson and discussed newly released documents showing that people lied about Russian involvement in the 2016 elections. Twitter knew internally that it wasn't true and tried to inform the media, but the media and democrats lied about it anyway. Taibbi thought some of the propaganda was to divert attention from the Nunes Memo. The Memo was mercilessly attacked by the left. The Inspector General's report 2 years later proved that everything in the Nunes Memo was true. 

Another guest on Carlson's show was White House correspondent Simon Ateba. He is the Cameroonian journalist whom you may all recall had so badly upset WH Press Secretary Jean-Pierre. We also know that Karine Jean-Pierre was appointed by Joe Biden primarily because she is a black woman. Well now it seems that Jean-Pierre has barred Ateba from asking questions. Carlson asked Ateba if he thought that Jean-Pierre was afraid of the truth?  Ateba responded with: Yes, almost as much as she hates tough questions.  It is sad when "the voice of Africa" is barred from asking questions at the Biden White House.


Cartoon of the Week: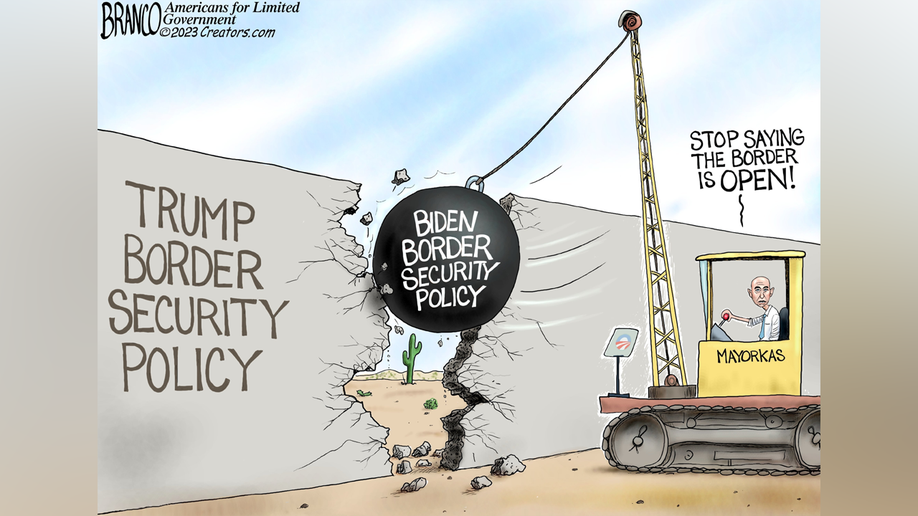 Honorable Mention:

Robert Kraft