"Our democracy hangs by a thread": Expert panel says a Trump victory in 2024 will end it
Via:
John Russell
•
one week ago
•
61 comments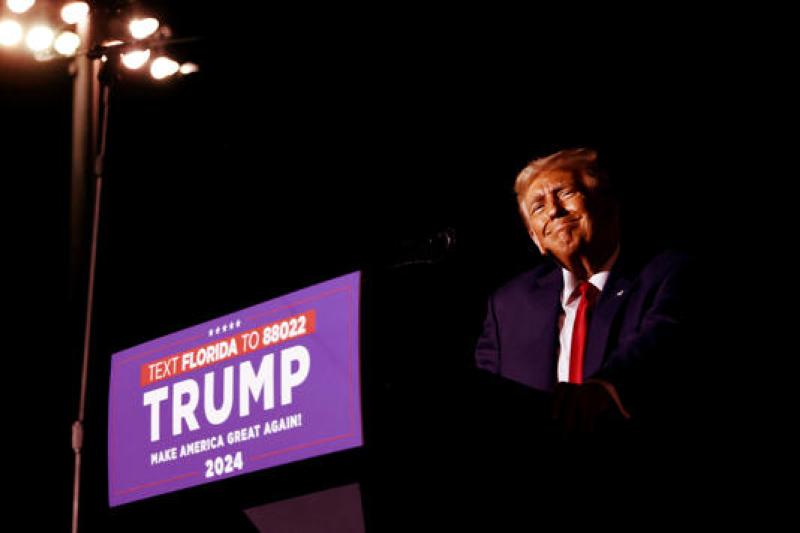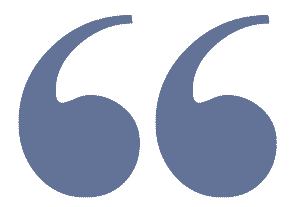 What scares me the most right now is what's always scared me the most: Trump back in the White House, and a radicalized former political party of mine taking a sledgehammer to our democracy and our Constitution. The only thing that gives me hope is young people. Not because they understand any of this, but because they have the potential to understand. Older Americans are set in their ways. They're gone. Young people need to save this thing. I don't know if they will. But I know they can.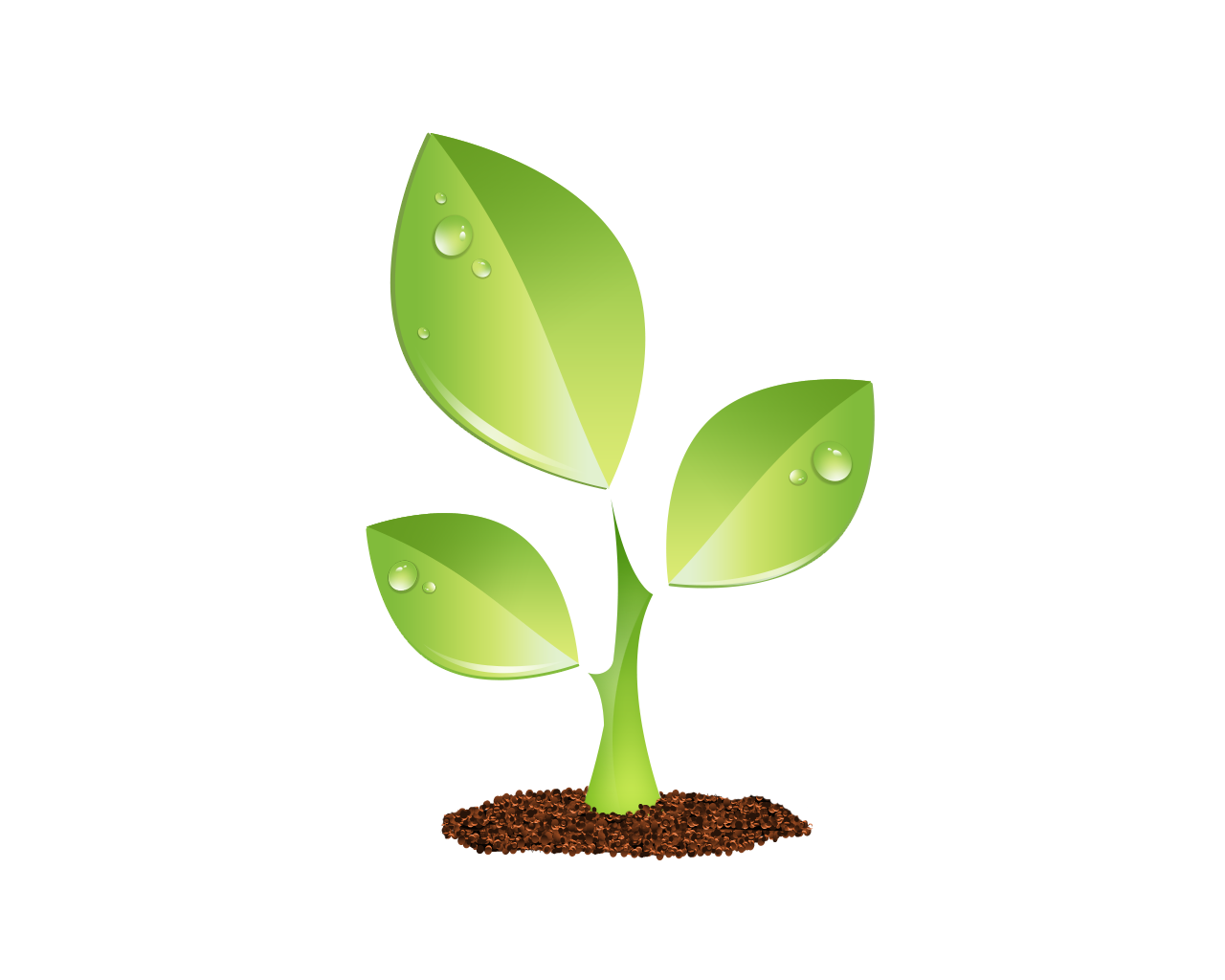 S E E D E D C O N T E N T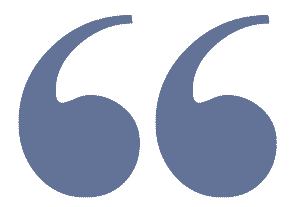 D onald Trump and the movement he represents are not "just" a matter of politics: They are effectively a public health crisis that touches all areas of American society and life.
These assaults on democracy and a humane society are emotional, physical, spiritual, psychological, economic, intellectual and material. Trumpism and fascism attack reality and truth, seeking to replace them with what social psychologists have described as a state of "malignant normality."
The result of these assaults is a collective state of trauma, anxiety, lack of direction and growing despair about our futures as individuals and citizens of a supposed democracy. These negative emotions are amplified by existential fears about global climate disaster, disruptive technologies such as AI, wars in multiple areas of the world, past and future pandemics and other unpredictable crises.
Fascism and authoritarianism are like opportunistic predators. They seek out societies in crisis whose dysfunction and brokenness allow them to flourish.
If Trump and his MAGA forces take back the White House, whether by fair means or foul — a once-unthinkable prospect that now seems increasingly likely — that might finally mean the end of innocence for those Americans who have deluded themselves into believing that "we are better than that."
This situation calls to mind James Baldwin's famous observation that "white people are trapped in a history they don't understand" and that "ignorance allied with power is the most ferocious enemy justice can have."
In an attempt to make some sense of our collective emotions, and how we can perhaps orient ourselves in this time of enormous uncertainty, I asked a range of experts for their thoughts and suggestions. Their answers have been lightly edited for clarity and length.
Cheri Jacobus is a former media spokesperson at the Republican National Committee and founder and president of the political consulting and PR firm Capitol Strategies PR.
The cavalcade of chaos and instability is unnerving, even to the most seasoned practitioner of politics, news and civic life.  President Biden's chilling but honest assessment this week that "the world is changing, and what happens in the next four years and the last four, five, six years is going to determine what this country looks like for the next six to eight decades" is mitigated only by the fact that he is the experienced, sober, thoughtful leader we have the good fortune to have as president in these precarious times.
But I look at the poll numbers and realize that half the country supports a lying, treasonous, dangerous, racist, sexist authoritarian who is under indictment, has been found liable for massive fraud, and who may be elected president because he's good for Fox News ratings and does Vladimir Putin's bidding. He's a lifelong criminal who likely sold or otherwise provided classified and top secret intelligence to our enemies and adversaries, and who managed to install a federal judge in the right jurisdiction to delay and obstruct his case, and generally assist him in covering up his crimes.
Failure is not an option. Trump and MAGA must be defeated at the ballot box, in courtrooms and in the media. We are reaching the crescendo that will make or break democracy. I believe we are close to the end of this part of the Trump Era — its final chapters — and that if he and MAGA are not defeated, a new story begins that will chart a new era of authoritarianism, oligarchy-driven economy, isolation from a world that doesn't trust us and the death of the free press, which is already coughing and gasping for air. The fact that the new speaker of the House, Mike Johnson, is an election-denying MAGA insurrectionist who reports exactly zero assets on his financial disclosure forms and does not believe in evolution is just a peek at what's ahead on a much larger scale.
My hope lies in the courts — at least some of them. Justice is finally being served to Donald J. Trump and his thugs, after years of excuses and delay. My fear is that eight years of MAGA propaganda, lies and crimes have normalized and emboldened that which had previously been deemed abhorrent, unacceptable, shocking, dangerous and unfathomable. The reality that the 2024 election will likely be very, very close is frightening, and evidence we are closer to that second book than we may think.
Rich Logis  is a former right-wing pundit and high-ranking Trump supporter. He describes himself as "a remorseful ex-Trump, DeSantis and GOP voter." Logis is the founder of  Perfect Our Union , an organization dedicated to healing political traumatization; building diverse, pro-democracy alliances; and perfecting our Union.
What I really figured out about Trump, after leaving MAGA, was that his entire ethos, persona and political product are all inaccurate mythologies. He has, however, skillfully convinced millions into adhering to those mythologies (I was such a sycophant at one time). Many will continue to say, "I knew he was a con man years ago"; credit to those who recognized this. Now, I'd implore those who weren't duped to welcome into the civic and democratic fold those who leave MAGA behind.
MAGA is a politically traumatic, exploitative mythology. Most who have fallen prey to this political Golden Calf are good and decent people; the MAGA mythology continues to be sold as a miracle elixir for many of the understandable, valid concerns (especially economic concerns) that led many Trump voters to support his candidacy. I give gratitude daily for my personal and political epiphany. Yes, Trump is afraid of prison. But he's more petrified of his mythologies — about his malleable businesses, his "brand" and the false political messianism of MAGA — being rendered naked on the world stage.
Trump has spent more than half a century carefully cultivating a deceptive facade; MAGA is an iteration of this. When all the legal cases are decided, after all appeals are exhausted, I expect the sentences will amount to a de facto life sentence. For voter registration groups, the goal for our upcoming elections is to labor to ensure the highest turnout in history. If that happens, I'm confident that the GOP in its current state will finally be mercy-killed, opening an opportunity for responsible Republicans to rebuild the party, and offer a mea culpa to We the People for allowing the GOP to become the MAGA party. I want to emphasize, however, that Biden's re-election is not guaranteed; and a Biden win doesn't guarantee a Democratic majority in Congress. Also, don't forget about your state, local and school board races; for years, right-wing groups have spent fortunes in time and money on state legislative elections, and although those don't have the sexy allure of horse-race national elections, local and state policies affect our lives more than federal policies do. Let that be a reminder that you should vote in all elections! I was once a devout MAGA activist; now I'm committed to helping others leave MAGA.
Before, during and after our upcoming elections, I will engage with MAGA voters — not by impugning them, but by showing them that realizing we were wrong, and acknowledging our errors, are traits of strength, not weakness. Castigating MAGA voters only strengthens their already rabid support of Trump. Trump himself is in the final stage of cult leadership: martyrdom. So MAGA voters feel further validated with every Trump indictment, or with every former Trump administration official who correctly views Trump as unfit for office.
I understand why so many might feel despairing and hopeless about our democracy. We are not powerless; when history and the moment have demanded it, our country has an excellent track record of forming unlikely but necessary alliances. Now is such a time in our current epoch; such alliances are how our democracy and our democratic institutions have survived crises that would have irreparably damaged any other country. A second Trump presidency will almost certainly end the American experiment as we know it; no one knows what that would look like. It doesn't have to be that way. Despite myriad efforts to cement minority rule across America, each of us can make a positive mark in the continuous work of perfecting our Union.
Brynn Tannehill is a journalist and author of " American Fascism: How the GOP is Subverting Democracy ."
How am I feeling? That's a huge question that could be the basis for an entire book. For almost everyone else included in this online roundtable, the dangers of a second Trump administration are less personal. People forget that for most people living in a fascist autocracy, even people formerly associated with the loyal opposition, life is generally boring and normal. Unless you happen to be a part of the minority group that composes 0.5 percent of the population, yet the fascist movement blames them for every bad thing and promises to eradicate them once they come to power to restore the greatness of the nation. Then the danger is terrifyingly real and omnipresent.
Republicans have declared that "transgenderism must be eradicated from public life." Project 2025 declares that everything related to "gender ideology" is pornographic, and immediately thereafter that pornography must become illegal. The GOP answer to the "transgender question" is to ban transgender people from schools, sports, medical care, the military, public performances, media, public facilities and government jobs.
At the same time, they're pushing for laws that strip trans people of civil rights that every other American has, while mandating that they carry IDs that out them as transgender. Literally every one of these has a direct parallel to actions taken by the Nazis between 1933 and 1939, which is why preliminary data suggests that up to 20% of trans people have already fled red states. The end of democracy is a necessary (but not sufficient) condition for genocide. Unfortunately, the other conditions are already there: moral panic, scapegoating for the nation's ills, media sources more than happy to stoke that panic (looking at you, New York Times), dehumanizing language ("vermin"), and promises of eradication to save the   Herrenvolk   from the transgender menace. It's all there: The only thing holding it back is the vague semblance of democracy and a weak Hindenburg/Biden administration. There is no beginning or end: just pivotal moments.
I fear that historians will remember Jan. 20, 2025, much as they do Jan. 30, 1933. Germany is still here, but the only thing that ended the Third Reich was the combined might of the world's greatest powers pummeling it to dust. There will be no such rescue for the United States, a nuclear superpower, should we fall into such darkness. My hope comes only in the form of knowing that I have a few avenues to avoid the absolute worst-case scenarios: My wife of 23 years is Canadian, and getting a visa is not that difficult. My fear, however, is that blue states will follow the Hungarian and Russian path of quiet acquiescence, waiting for the Godot of future elections to save them from a federal government that has turned on specific minority populations. My despair comes from the polls, seeing that a plurality of Americans genuinely wants this outcome: They want not just fascism, but the absolute worst attributes of the worst fascist government in human history.
I would add that the institutional capture of the referees (i.e., the Supreme Court and several of the circuit courts) is a big reason why I subscribe to Masha Gessen's admonition: "Your institutions will not save you." Nor am I blind to how a Trump administration would not hesitate to weaponize the military, the Senate and the Department of Justice against SCOTUS if they failed to rule the way they are supposed to. If they choose to use every tool at their disposal ruthlessly and without regard for right and wrong, then you begin to understand how the Weimar Republic's rule of law collapsed in a matter of months.
To understand the worst-case scenarios, you have to think like a terrorist or a mobster or an insurgent in a bloody civil war (like I did in Iraq). Having zero moral compass opens up all sorts of opportunities for power, and that's where the GOP is now. They believe the ends — complete power, either for personal gain or religious reasons — justifies anything that they do to undermine a system they see as inherently corrupted to begin with.
That's the essence of MAGA.
Thomas Lecaque is an associate professor of history at Grand View University where he specializes in apocalyptic religion and political violence. His essays and other writing have been featured in the Washington Post, Religion Dispatches, the Bulwark and Foreign Policy.
Making sense of unending crisis feels impossible. The harder part is keeping yourself from reaching a level of numbness and despair — a feeling of hopelessness. It's not only the horror of Hamas' atrocities on Oct. 7 but the unending violence of the atrocity of Netanyahu's response, the collective punishment of Palestinians in Gaza and the West Bank by a far-right regime opposed by the Israeli people. It's the unending violence of Russia's invasion of Ukraine, it's the ethnic cleansing of Armenian territories invaded by Azerbaijan, it's the earthquakes in Afghanistan and hurricanes in Mexico and violence in Sudan and Yemen and Ethiopia — and then you come home and see the political mess here, the violence and the threats and the promises of retribution and vengeance. And while there may not be a solution to any of it, not that I can achieve, avoiding resignation is critical to both surviving and trying to do something about it.
The fatigue aspect is a major problem. Biden's reaction to the Israel-Hamas fight has many people justifiably angry, saying they won't vote for him, things like that. I completely understand that reaction; no one's vote should be taken for granted. But the ongoing crisis of democracy means that the next election is not about Joe Biden and the Democratic Party and whether or not they are right on really any of the issues we might want them to be. The next election is about the ability to have further elections — about the survival of the republic as a concept, let alone anything else. And that numbness and despair, the resignation, is the enemy of all possibility of fighting off a Christofascist takeover of the country. I say this not because of any sense of certainty that Trump or his allies could dismantle our democracy, but a deep-seated belief that if they win they would try.
I think we are heading toward the end of the book of Trump. I do not think he will win the 2024 election (which may be more hopeful than is safe), and between his legal woes, his age, his increasing erratic behavior and his narrative of perpetual winning, a loss might finally put a nail in his coffin. But I think of the Trumpocene not as a single chapter book but a series, and what the sequel mightbe worries me a lot more than the conclusion of this one. Will the next volume be more moderated, or are we heading towards the traditional science fiction trilogy structure — "The Empire Strikes Back," as it were — where everything gets infinitely worse.
My greatest fears right now are twofold. The first is the acceptance of the mass murder of civilians as normal and defensible, based on how we feel about a region or religion or nation-state. This ties into both the grotesque violence of antisemitism and Islamaphobia in the United States, the way Americans choose to engage in both rhetorical and physical violence against marginalized communities here and abroad, and the way that mass violence by terrorist groups and also by states collectively punishes entire populations for the real or perceived crimes of a few. The other is that our ability to pay attention to the rest of the world seems to focus on single events for a small amount of time, and ignores everything else that is happening — which means while we are focused on one place, other areas take advantage of the media withdrawal to engage in atrocities we don't pay attention to.
As for hope — I teach an honors class on hope, using post-apocalyptic literature as a lens. And I am constantly searching for that thin line of hope, that light in the darkness, to hold onto, to keep going forward. I find hope in people. Across the United States, communities rise up to protest violence — maybe not enough, maybe not in a way that shifts the levers of power, but Jewish communities across the country are leading mass movements protesting the killing of Palestinians, people are counter-protesting fascist marches in American cities, individuals are fighting back against the anti-trans violence of the state and local communities, groups like Doctors Without Borders and people like Chef José Andrés go to areas of pain and disaster to help. I try to remember, for all that the world seems to justify Thomas Hobbes' narrative that man is monstrous and only tyranny can keep them in check, that in every disaster, manmade or natural, strangers rush into burning buildings or raging floods or bombed buildings to rescue children and the injured and perfect strangers. That for all of the darkness and hate in this world, people stand up for love and hope and to push back against violence. Hope is in the people who are still fighting for others.
Joe Walsh was a Republican congressman and a leading Tea Party conservative. He is now a prominent conservative voice against Donald Trump and the host of the podcast " White Flag With Joe Walsh ."
It's easy, with all the conflict, chaos, unrest and dysfunction going on at home and abroad, to get pulled in and obsessed with current events, and lose sight of the much more important task in front of us: Making sure Donald Trump is not elected 12 months from now. The pain that Israel has suffered has hit me hard because I am such a huge fan of that country. It's been a struggle for me to focus elsewhere. I feel invested in making sure Israel wins this war and destroys Hamas. And as I'm obsessed with Israel's fight, I'm cognizant of the politics involved here. Biden's party is divided on Israel, and this is an issue that could and will hurt Biden politically. Because much of his base will abandon him and that means a Trump victory, and that means I must do all I can to help wake Democrats up to that danger.
World events and domestic dysfunction are conspiring to take America's eyes off this crucial truth: Our democracy hangs by a thread, and a Trump victory in 2024 will end our democracy as we know it. People right now don't see this, and I worry that all the noise and chaos going on all over the world will keep people from recognizing the looming threat right in front of us. Biden looks overwhelmed by it all. That only strengthens Trump. We must get through these next three or four months and refocus, after the first few Republican primaries, on the general election matchup. All these third-party candidates are an immense unknown and an immense risk when it comes to keeping Trump out of the White House. I continue to feel like we're sleepwalking right back into another November, 2016.
We are nearing the middle of this Trump era. Trump will be the nominee, and he has a fantastic shot at getting elected again. If he loses, he's not going anywhere. He could run again in 2028. But Trumpism — white Christian nationalism, authoritarianism and intolerance — is now the Republican Party, and that's never gonna change. So even though Trump may be gone in eight years, Trumpism is here for good.
What scares me the most right now is what's always scared me the most: Trump back in the White House, and a radicalized former political party of mine taking a sledgehammer to our democracy and our Constitution. The only thing that gives me hope is young people. Not because they understand any of this, but because they have the potential to understand. Older Americans are set in their ways. They're gone. Young people need to save this thing. I don't know if they will. But I know they can.
Red Box Rules
ANY LITERAL OR PERCEIVED USE OF "TDS" IN PLACE OF AN ACTUAL ARGUMENT WILL BE DELETED. 
ANY LITERAL OR PERCEIVED USE "THE LEFT'S OBSESSED WITH TRUMP" WILL BE DELETED.
IF YOU WANT TO MAKE A POSITIVE ARGUMENT FOR TRUMP, DO SO. 
IF YOU WANT TO RECREATE THE SEED AS SOLELY A WAY TO ATTACK THE DEMOCRATS, IT WILL BE DELETED.