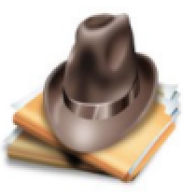 By dumbing down schools science courses or not teaching them at all. Teaching history as Fox news would have liked it to have been or instead of laying bare the truth on History as it really happened. I'm afraid the old radical uneducated or twisted mental Politicians or Corporate Owners or Religious leaders are eliminating the truth from making into many schools in many states. Do you know what your child's school is teaching. What your colleges are no longer teaching because of The Koch brothers or others like them in more areas than you would ever expect. Florida, Texas or is your state among them. Grade school through College all are being affected.
www.dailykos.com/.../- FSU -Students-Faculty-Alumni-Protest-...
www.washingtonpost.com/.../the- koch - brothers -infl...
Internal emails and memos from the economics department of Florida State University (FSU) open a window into the kind of direct pressure the Kochs seek to exert over academic institutions in return for their largesse. The 16 pages of documents , obtained by the Center for Public Integrity, show that the energy tycoons demanded through their grant-giving arm, the Charles Koch Foundation, a role in faculty appointments and an emphasis on teaching that was in tune with their radical political views.