Amid baseless voter fraud claims, an entire county election staff quits
By:
Jane C. Timm (NBC News)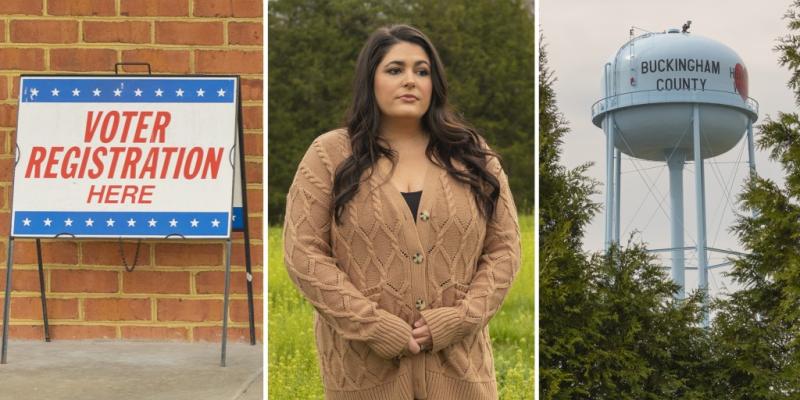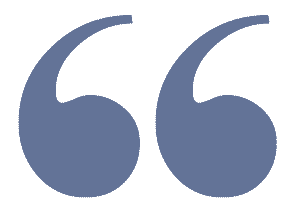 In Buckingham County, an entire elections staff quit their jobs after a feud between local Republicans and the general registrar consumed the small community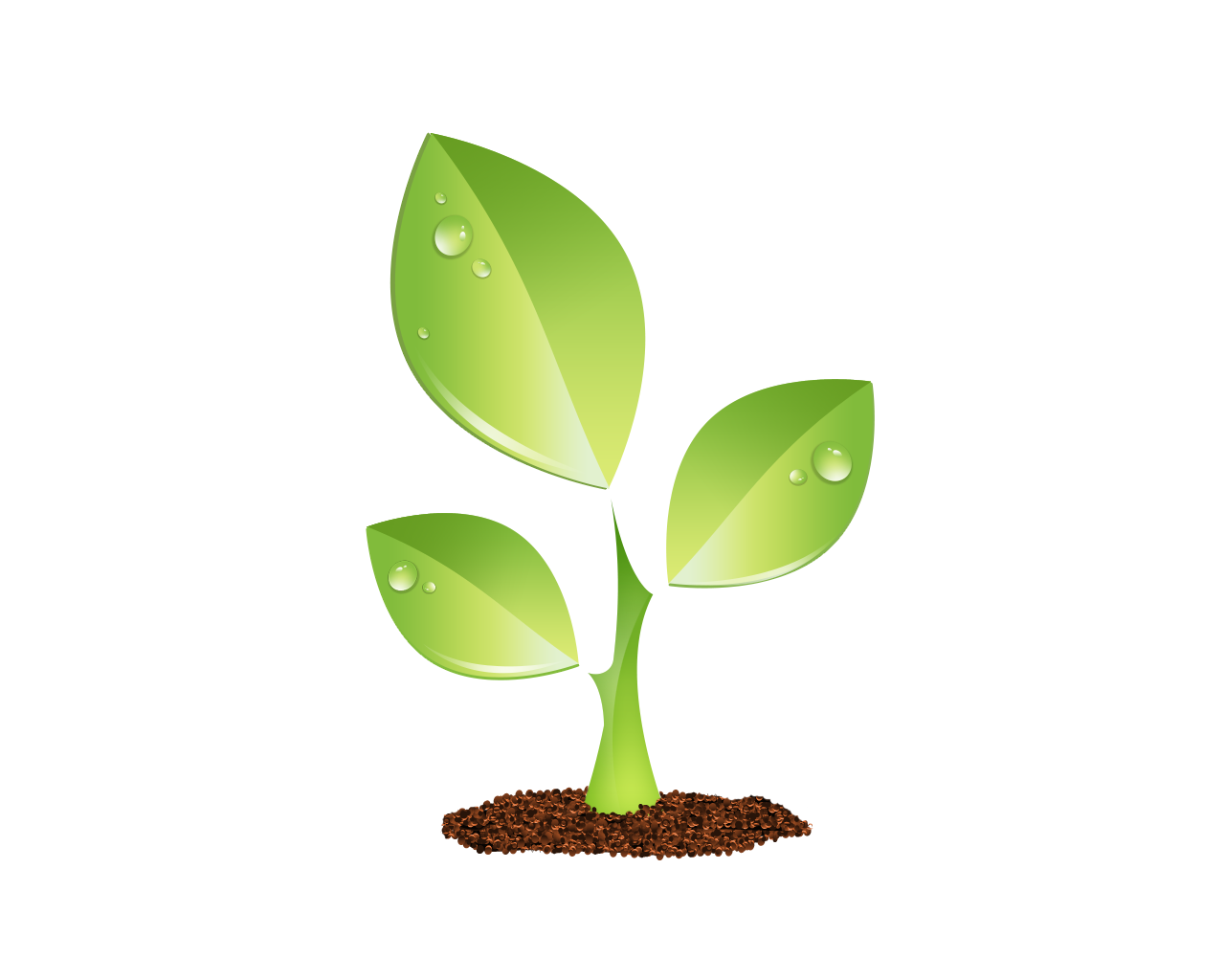 S E E D E D C O N T E N T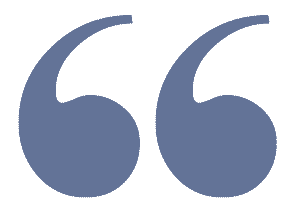 Link copied April 10, 2023, 9:00 AM UTC By Jane C. Timm
BUCKINGHAM, Va. — Lindsey Taylor loved running elections here.
The previous registrar had spent nearly three decades in the job, and Taylor, 37, hoped to do the same when she was hired in 2019. She loved her staff and the volunteer poll workers, and she took pride in the detail-oriented work. She implemented dozens of new laws in 2020, ran elections through the pandemic and impressed many in the rural, conservative, tight-knit community of Buckingham County.
But then the voter fraud claims started.
In January, the GOP assumed control of the Buckingham County Electoral Board that oversees her office, and local Republicans began advancing baseless voter fraud claims that baffled her. The electoral board made it clear it wanted her out of the job.
"There were people saying that they had heard all these rumors — that the attorney general was going to indict me," Taylor said, days after leaving the office for the last time. "Mentally, I just — I couldn't take it anymore."
Three weeks ago, frustrated and heartbroken, Taylor, along with two part-time staffers, quit. Their resignations followed a deputy registrar who left in February, citing the same conflict.
The four departures left residents without a functioning registrar's office; there was no way to register to vote or certify candidate paperwork, at least temporarily.
A state elections worker arrived in town a week later to try to pick up the pieces, looking through drawers and opening the mail, as the two remaining members of the electoral board — both Republicans, because the one Democrat had also recently quit — began the difficult process of restaffing a completely barren department.
How a feud between local Republicans and a Virginia registrar lead election staff to quit
April 10, 202301:35
"It's just sad that the big lie has come to Buckingham," said Margaret Thomas, who worked as the general registrar in Buckingham County for more than 28 years before retiring. "And before it was never here."
Years after former President Donald Trump began pushing his lies about stolen elections, communities like Buckingham County are grappling with the aftershocks: What happens when election denialism drives out the people needed to keep local democracy running?
"A lot of election officials I've talked to are asking themselves: Why am I doing this? Why am I getting paid like a civil servant to be constantly harassed?" said David Becker, executive director of the nonpartisan Center for Election Innovation and Research that helps support election officials. "Whether it's the intent or not, the effect is to drive a lot of these public servants — upon who we've relied for decades in some cases — out of the field, which will leave elections more vulnerable than they've been before."
In Virginia, all of the state's general registrars serve four-year terms that end June 30, and the electoral boards around the state that will decide whether to keep their registrars are controlled by the party of the governor. This year, thanks to Gov. Glenn Youngkin's 2021 win, Republicans assumed control of all 133 of these boards. Members are party-nominated, but they are supposed to operate as nonpartisan, according to the Virginia Department of Elections.
But in the era of stolen election claims, it's increasingly impossible to separate politics from election administration.

' I am putting you on notice — for treason!'
Buckingham County is rural and conservative; there are more cattle than registered voters. In 2020, 55.9% of voters cast ballots for Trump, and Republican Rep. Bob Good won the county by nearly 30 points in 2022.
Conflict between local Republicans and the registrar began simmering around the midterm elections, and boiled over at a Jan. 4 meeting of the Buckingham County Electoral Boardafter the GOP assumed control.
Buckingham County Republican Committee Chairwoman Ramona Christian, who had hand-selected two new members — Sandy Banks-Bertwell and Andy Marchetti — on the three-person board,presented a long list of complaints about the previous year's elections.
Her allegations included not enough Republican poll workers (a majority were unaffiliated with either party, a common practice for poll workers in the county), ballots that arrived at the registrar's office after she expected them to, anda close school board race with absentee ballots she claimed suggested fraud.(Democrat Michelle Ford won that race by nine votes.)In her remarks, she name-checked Taylor multiple times, as well as other residents who had served as poll workers, and asked for an "audit" of some ballots.
"Why do we have all these infractions? Why don't you know the law?" said another local Republican, Theresa McManus, according to a video of part of the meeting obtained by NBC News.
"I am putting you on notice — for treason!" she added.
But the incidents Christian had reported were not crimes, let alone treasonous offenses; some appeared to be procedural snafus, while others were misunderstandings on behalf of the observers.
The Commonwealth's attorney in Buckingham County, Kemper Beasley III, who was elected as an independent, said a resident brought him the allegations and he found no evidence of criminal election fraud.
"I couldn't find anything criminal," Beasley told NBC News last week. "The former registrar, in my mind, did an excellent job."
 The Virginia Attorney General's office confirmed that Christian had contacted them, but they said they had not, and were not, investigating elections issues in Buckingham County.
Christian, who posed for a photo with Banks-Bertwell and election conspiracy theorist and MyPillow CEO Mike Lindell at a conference in March, declined interview requests but shared a statement with NBC News in which she said she was concerned with the lack of party parity in Buckingham County's poll workers.
"The Buckingham County Office of Elections failed to comply with this requirement, which I discussed with Ms. Taylor just prior to election day, along with suggested corrective actions. All were rejected, and the election proceeded without conforming to the parity requirement," Christian said.
Virginia law says there should be parity in poll workers' political affiliations and not more than a third should be unaffiliated with either party — "if practicable."
Taylor said neither party had nominated poll workers at the start of the year, and the majority of her volunteers preferred to identify as unaffiliated. (Thomas, the former registrar, said nearly all her poll workers identified as unaffiliated.) The Electoral Board, which was controlled by Democrats, at the same time preferred staffing elections with their most experienced poll workers, and Taylor organized the precincts accordingly.
The rest of her complaints, Christian said, "documented relatively minor incidents that didn't affect the outcome of the election but which illustrated the need for additional training for election officials and poll watchers."
"My concerns did not center around allegations of voter fraud. I trust the outcome of elections in our jurisdiction," she added, even though she'd specifically suggested there was fraud in a school board race, asked for an audit and told NBC News in an earlier email that she'd been in contact with the attorney general's election integrity unit about her concerns.
The allegations — minor or not — quickly consumed the community.
Electoral board meetings, historically sleepy affairs drawing one or two members of the public, quickly became packed and contentious events.
After the Jan. 4 meeting, Christian got into a disagreement with Sherry Ragland, a longtime school board member and mother of a deputy registrar, Rebecca Ragland Kelly. Christian told a sheriff's deputy that evening that she was assaulted by Ragland, according to the incident report obtained by NBC News; she subsequently received a weeklong protective order against Ragland.
(Ragland said she "plucked" Christian's shirt as she tried to leave and called the incident just another "ridiculous" unfounded allegation. Christian declined a request for comment on the altercation.)
After that, Sheriff W.G. "Billy" Kidd Jr. said he started assigning deputies to the meetings.
Maggie Snoddy, vice chair of the Buckingham County Democratic Committee, said she was "livid" after the allegations and began raising the alarm and mobilizing Democrats to attend the meetings.
"Two weeks later, there was 60 people showing up for the meeting," she said.
Frustration and disagreements from the meetings spilled into letters to the editor at the local paper, and into texts, emails, and contentious spats on Facebook. Several residents submitted Freedom of Information Act requests in pursuit of more information about what was going on.
Buckingham County's Board of Supervisors, which includes independents, Republicans and one Democrat, had unanimously voted to write a letter in support for Taylor in December as rumors began to swirl. In January, Christian attended their meeting and told them they were "overstepping."
"This is not a Democrat versus Republican issue — it's not," said Thomas Jordan Miles III, the Democratic supervisor. "It's a right versus wrong issue."
'You need to get rid of Lindsey'
Taylor said she wrote up a document responding to Christian's allegations, but members of the electoral board declined to discuss it with her at the next meeting.
She told NBC News she began to hear personal rumors, like one that her mother-in-law didn't like her because her politics are so left-leaning. Taylor said she isn't a Democrat or a Republican; she has voted for candidates in both parties and believed it was important to be nonpartisan as registrar. But her family was hurt by the rumor, she said.
Rebecca Ragland Kelly, the deputy registrar in Buckingham County whose mother was served with a protective order, was the first to quit on Feb. 17.
"Please understand and make it clear on why I've decided to leave. In the past few months and especially in the last few weeks, I have seen the new electoral board members have zero respect for you, your staff, and the residents of Buckingham County," she wrote in a resignation letter addressed to Taylor, which she shared with NBC News. "I feel the new board members have questioned not only my reputation, ethics, and integrity, but yours as well."
Efforts to oust Taylor began last year, according to several local Republicans who spoke with NBC News.
Rick Caldwell, a Republican who served on the Buckingham County Electoral Board through the end of last year, said "leadership" in the county party told him the state GOP "expected" electoral board members to be more involved in local Republican politics. He didn't want any additional time commitments and decided to step down at the end of the year.
Randy Biggers, a Republican from Buckingham County who had volunteered as a poll worker for many years, hoped to take his place. He started attending meetings of the county GOP last May and said he was alarmed by how Christian and McManus "bashed" Taylor at meetings.
In November, Biggers realized that he would get Christian's nomination only if he agreed to her agenda.
"Ramona reached out to me ... and one of the things that kept coming up was, if you get on the board, in order for you to get on the board you need to get rid of Lindsey — flat out," he said. "I said I want to do the right thing, but I don't want to fire Lindsey."
He withdrew his name from consideration and was not nominated.
Andrew Pullen, a school board member in a nearby county and a political operative who works to elect Republican candidates, said Christian told him in early January that she had been asking electoral board candidates if they were open to firing Taylor.
Christian said in her statement to NBC News that her questions were "focused on the ability of potential board members to make hard, fact-based employment decisions" and "not on a precondition that the employment of anyone be terminated."
Pullen — who along with Miles, the Democratic supervisor, published the clip of Christian saying she was seeking electoral board members who would be open to firing Taylor — doesn't buy it.
"If there's voter fraud in Atlanta, if you watched that stuff in Atlanta and it bothered you, go to Atlanta. If you watched the stuff in Maricopa County and it bothered you, go there," Pullen said. "But taking that fight to Lindsey Taylor in Dillwyn, a county that's red, that Republicans have never suggested voter fraud in, simply because you now have the ability with a Republican governor to replace her? It's just disgusting."
'Who's going to work the election?'
On March 10, the Buckingham County Electoral Board called an emergency meeting, where the board announced that Marchetti had resigned his post and was being replaced by Cerwinski. (Marchetti did not respond to a request for comment.)
There, the board announced it would not renew Taylor as registrar when her four-year term ended on June 30. She could reapply for the position if she wanted to, Cerwinski said. Some of the meeting attendees jeered angrily at her, according to an audio recording of the meeting shared with NBC News.
"She is a smart person, and she will pick the right option," Cerwinski said, according to an audio recording of the meeting shared with NBC News.
A week later, Taylor decided to resign. When she told her two part-time employees of her intention to leave, they opted to go as well. On March 20, her final day in the office, Taylor finished all the work she could do and packed up her desk.
"I didn't want to have to quit — I liked the job I was doing," said Paul Garrett, a retired math teacher and one of the part-time staffers. "But I did it because of supporting Lindsey. … When she felt she had to leave, I felt like I should have left."
He said many of the issues raised by local Republicans indicated they didn't understand how elections are run in the county.
"I'm not saying it couldn't happen somewhere," Garrett said. "But there's so many safeguards that we have in place."
Buckingham County may not be the only county in the state that will have completely new staff administering its elections — and its safeguards — this year.
At least six other counties are considering not reappointing their registrars, said John Nunnally, first vice-president of the Virginia Electoral Board Association and a Republican electoral board member of Caroline County.
Carolyn Sherayko, a Democrat on the Lynchburg Electoral Board and former registrar, resigned in late March because the Republican members on the board were ousting the registrar and deputy registrar in her city.
At the annual meeting of the Virginia Electoral Board Association in late March — days after Taylor resigned — there was so much talk about reappointing or ousting sitting registrars that organizers arranged an impromptu panel discussion on the issue. Nunnally sat on the panel, and told attendees that reappointment is the norm.
Election administration is a difficult job and experienced registrars are hard to come by, Nunnally said. He added that he'd spoken with the Republican electoral board members from Buckingham County, Cerwinski and Banks-Bertwell.
He said he told them: "You need to have a plan. Because if you do not reappoint your registrar, that office still has to be open, and the electoral board then becomes responsible for that office being open."
Both Cerwinski and Banks-Bertwell declined interview requests, but a spokesperson for the Virginia Department of Elections, Andrea Gaines, said they are assisting the members in processing paperwork such as voter registrations.
The board members now face the difficult task of restaffing an office they've worked with for mere weeks. Cerwinski was appointed to the electoral board ahead of the March 10 meeting; Banks-Bertwell took up her position in January. The electoral board's most experienced member, Democrat Gail Braxton, recently stepped down as well.
At the most recent meeting of the Buckingham County Electoral Board in late March, Braxton said the board had completed an investigation into the issues Christian raised and found no violations of law. Several days later, she resigned from the electoral board.
Larry Davis, a Democrat who served on the board through the end of last year when Youngkin's election forced him out, said he declined a recent request from his party to fill Braxton's seat on the electoral board. Still, he's worried about how the election in November will go.
"The next [registrar] will have zero experience. The board won't have any experience. I would say at least half of the officers of elections are going to quit," he said, referring to poll workers. "Who's going to work the election?"
CORRECTION (April 10, 2023, 3:47 p.m.): An earlier version of this article misstated the name of the electoral board that Carolyn Sherayko was on. It's the Lynchburg Electoral Board, a city entity, not the Lynchburg County Electoral Board.

Jane C. Timm
Jane C. Timm is a senior reporter for NBC News.