Woman's flesh-coloured leggings cause embarrassing optical illusion - and it looks indecent
S E E D E D C O N T E N T
We've all had a few fashion fails in our time - especially those of us who grew up wearing skirts over trousers in the 90s.
But few could say their photo has been seen by millions of people because their fashion faux pas made it look like they were naked in public.
This iframe is not allowed
A photograph of a woman doing her shopping has drawn attention for all the wrong reasons and she probably regrets pulling on her chosen outfit.
The picture, showing a woman standing in the aisle of a supermarket with a young girl sitting in the trolley, appears normal from her waist up.
But once you glance downwards it seems as though she's gone to the shop without any trousers - or underwear.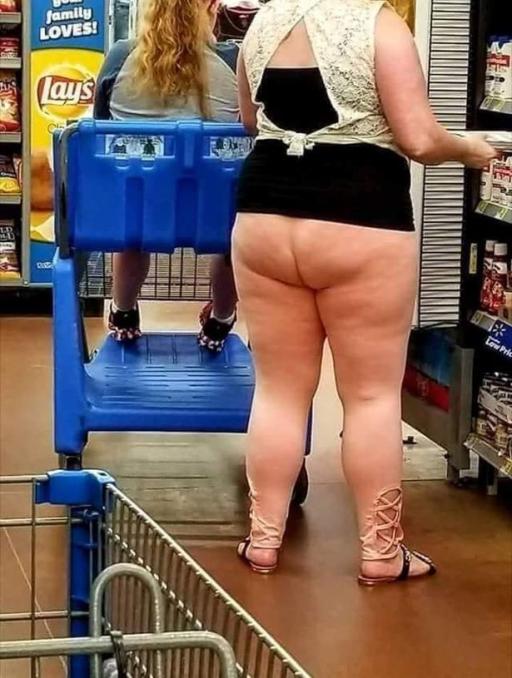 Then, as your eyes reach her feet, it's obvious the woman hasn't actually indecently exposed herself, but is wearing a particularly unfortunate shade of flesh-coloured leggings which produce an embarrassing optical illusion.
She's probably wishing she never put them on.
The image is thought to be several years old, taken in the USA, and has done a few rounds of the internet.
But after it was posted to Facebook by Reannon Allison on October 7 it has gone viral all over again.
The cringeworthy photo has racked up more than 60,000 shares and 11,000 comments in just a few weeks.
And Reannon has pointed out something new in the photograph that people hadn't spotted because they were distracted by the nude optical illusion.