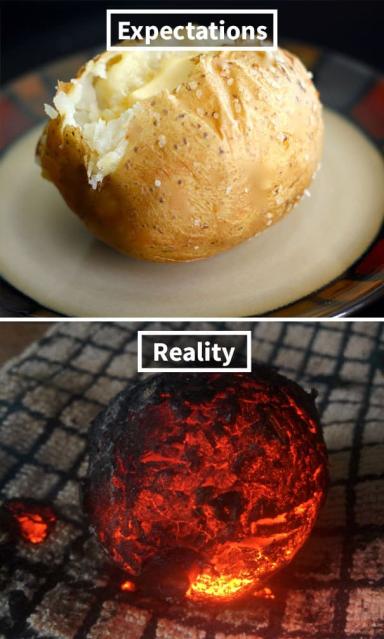 Ever have an kitchen disaster that it was epic? I have. I make stuffed flounder quite a bit and I used canned crab. Well, I read a recipe about making crab cakes with mayonnaise. I usually add some flavored bread crumbs, celery flakes, and egg to my crab stuffing, but I thought this might hold it together better. But instead of using mayonnaise I used Miracle Whip. Who knew they were that different?
I was told....not asked...told....never do that again.
Regale us with your epic kitchen fails.
RED BOX RULES:
ABSOLUTELY NO POLITICS