Litha was beautiful.  A gorgeous day.  We even got into the pool.  I have a few pictures of my baked goods.  I never got a chance to get the main course.  They attacked with a vengeance. and de kabobbed my kabobs before I could snap any pics.
My pineapple upside down cake turned out PERFECT for the first time in my life.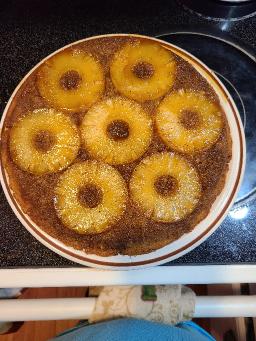 My Fairy HoneyCakes.  There were six, but one for the fairies. So five remain.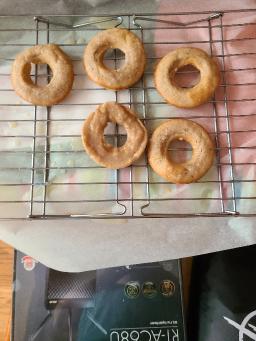 Buttermilk Honey Scones - my daughter got to them before I could take a pic.