By:
No Author Indicated
S E E D E D C O N T E N T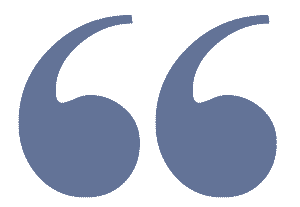 Lighting the way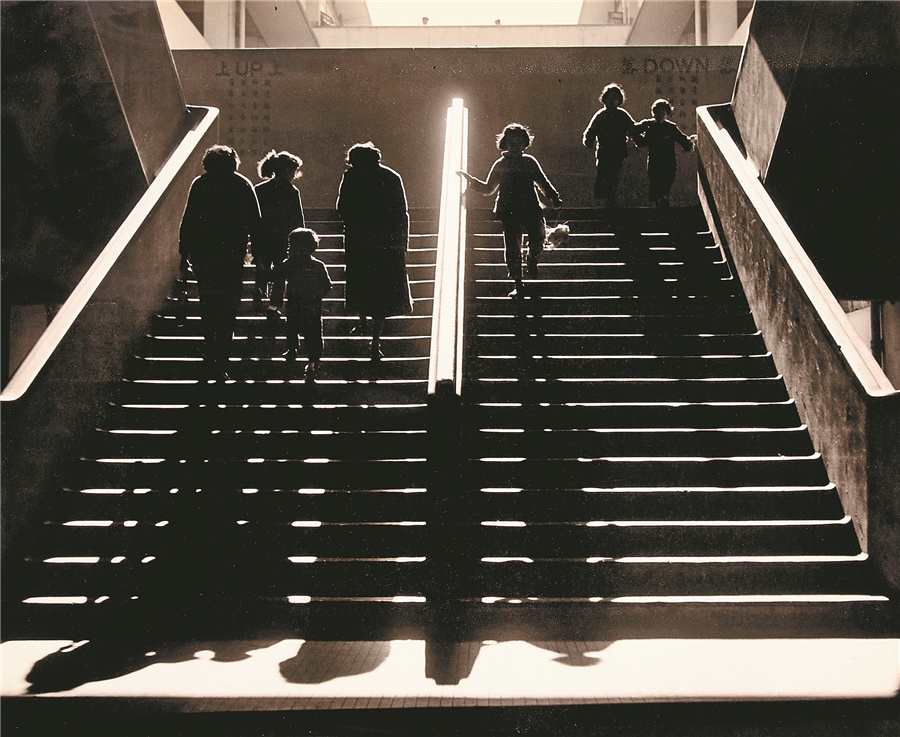 Up and Down , by Auyeung Hung. [This photo and all photos following provided to China Daily]
Exhibition celebrates group of pioneering photographers who captured the essence of Hong Kong, Xu Haoyu reports.
Hong Kong, with its stunning scenery, confluence of cultures and trading history, has, not surprisingly, long been the focus of photographers. The work of one of the most celebrated practitioners to turn his lens on the city, along with that of his colleagues, was recently put on show in Shanghai.
On the Stage of Life — Ho Fan and His Friends was held at the Sungari Art Space in Shanghai between Feb 11 and March 5 to honor a unique group of photographers renowned among Hong Kong's art community. All of the works on show were taken in the 1950s and '60s.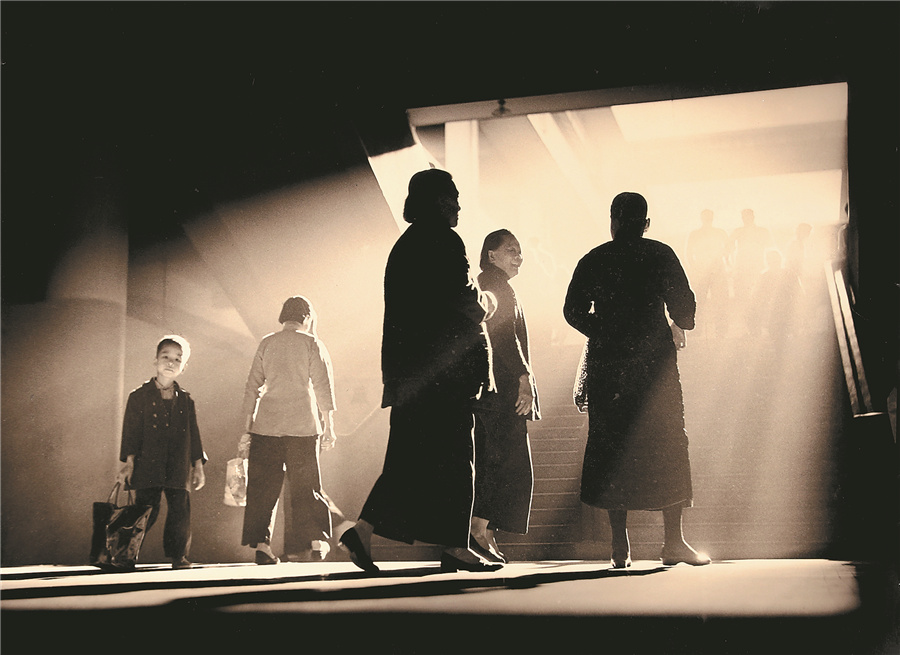 fternoon Chat , a photo by Ho Fan, exemplifies his distinctive approach to showing Hong Kong's hustle and bustle.
Standing at the center of this group exhibition was Ho Fan (1931-2016), a photographer, actor and film director.
Born in Shanghai, Ho began to take photographs at the age of 14, when he received a camera from his father. After moving to Hong Kong in 1949, he made a name for himself by capturing the city's hustle and bustle through his lens.
Between 1950 and 1960, Ho won more than 280 awards at photography competitions around the world. From 1958 to 1965, he was named among the "top ten photographers of the world" by the Photographic Society of America.
Approaching Shadow , by Ho Fan.
Ho's distinctive approach to photography broke with traditional techniques, and framed the uniqueness of Hong Kong. His images, while strictly adhering to the aesthetic sense and pictorial styles of modern photography, are truly sensitive to the realities of ordinary people, such as drivers, construction workers and women wearing cheongsam, all of which can be categorized as works of art.
A fan of black-and-white photography himself, Ho once said in an interview with Hong Kong media organization, M+, "it's not that I don't take color photographs, but I have realized one thing, colors don't fit well in my world".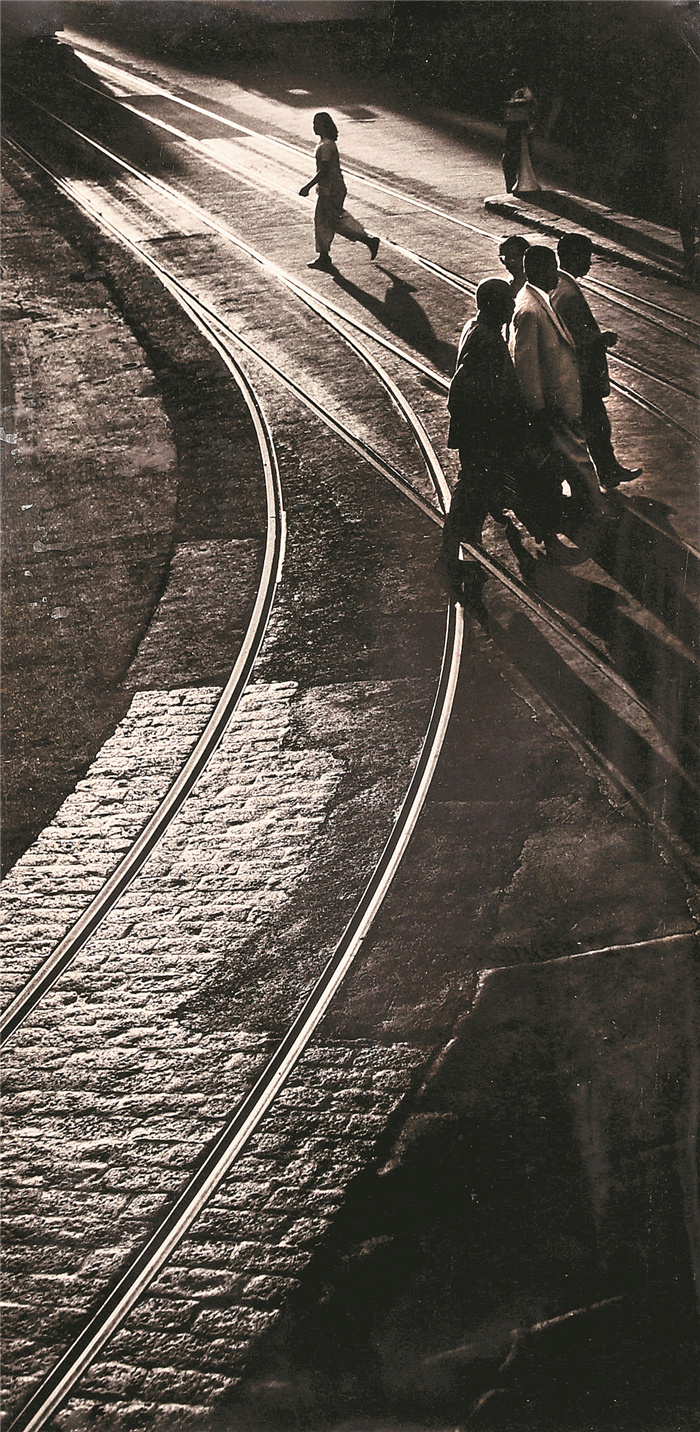 Controversy, by Ho Fan. 
He added that the combination of black and white gave him a sense of distance from the reality of life, which plays a very important role in providing the viewer with a silent depth of thought.
It was the ordinary and the underprivileged people that showed him the Hong Kong spirit, something he claimed had really moved him.
One of the visitors to the exhibition, who goes by the username Diandian, comments online: "Ho often waited, with great patience, for the perfect moment with the figure and the carefully constructed background of geometrically structured lines."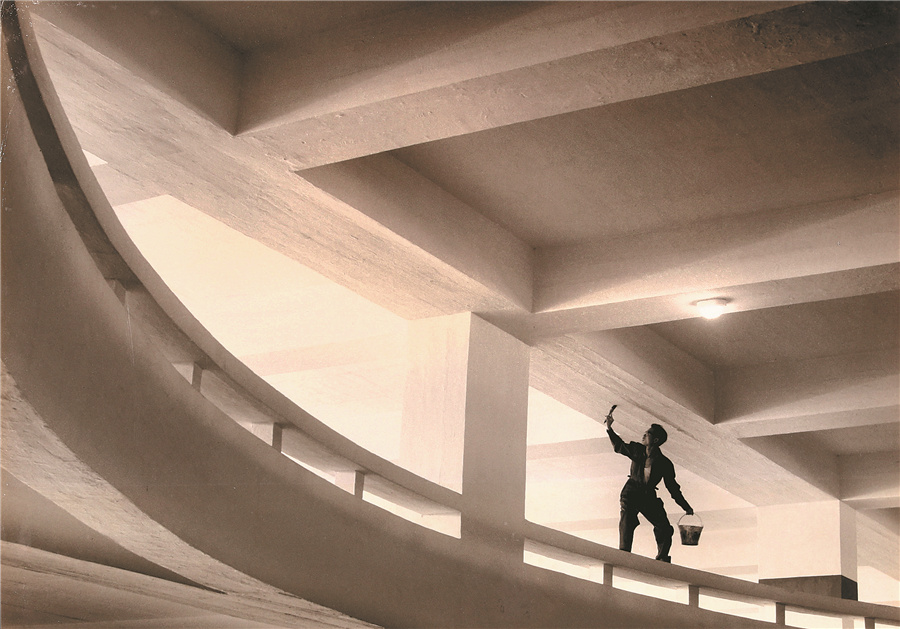 Decoration , by Lee Wing-tong.
he rare images present a multidimensional view of the creative approach, stylistic flow and selection mechanism of Hong Kong photographers. They outline the cultural ecology of Hong Kong photography of a certain period, which is of great significance to the study of the history of Chinese photography.
Viewers can feel the atmosphere of Hong Kong's street life at that time, and perceive the changes and the spectacular scenery.
"This exhibition allowed me to see not only Ho's works, but also Hong Kong in those days, and the history and humanity there," says another visitor surnamed Li.
The photos are also a key to unlocking a distinctive creative scene at the time, that of salon photography. Its prosperity is inextricably linked to the culture of Hong Kong and even the development of photography in China as a whole.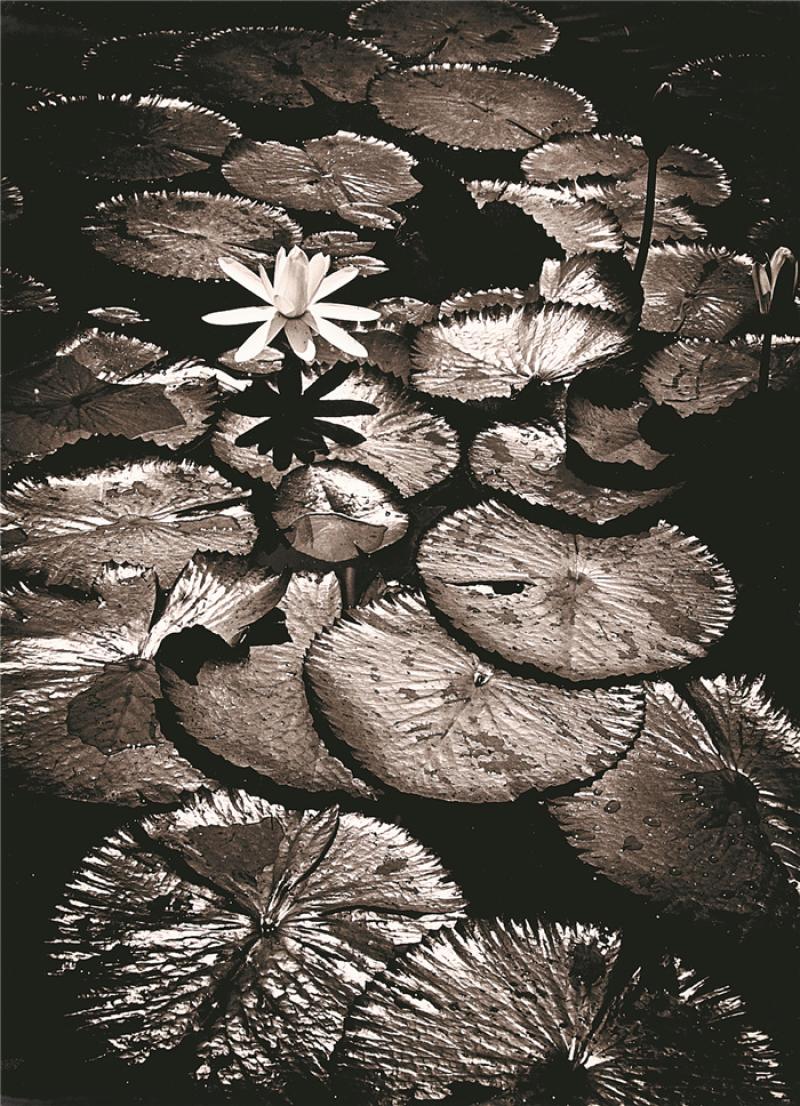 Lotus , by Chung Manlork.
.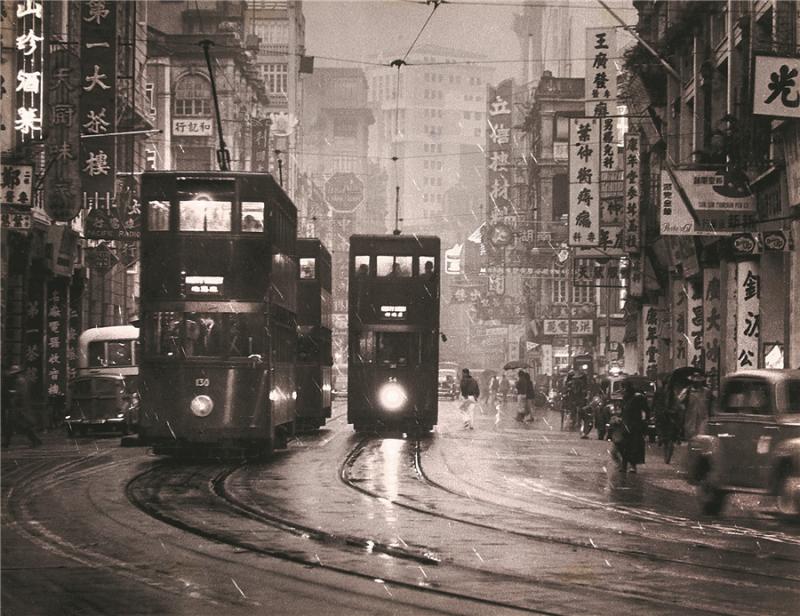 Early Spring , by Mak Fung.
.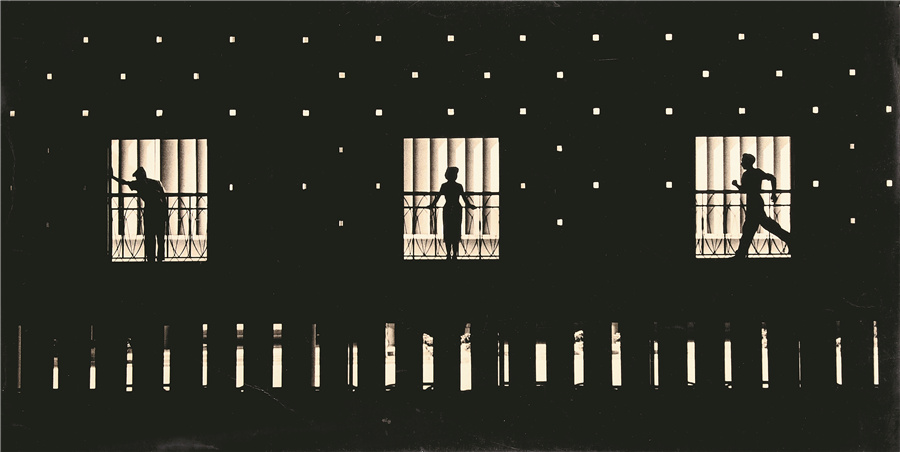 On the Stage of Life , by Ho Fan.