Pence Also had Classified documents in his Home
By:
al Jizzerror
•
11 months ago
•
46 comments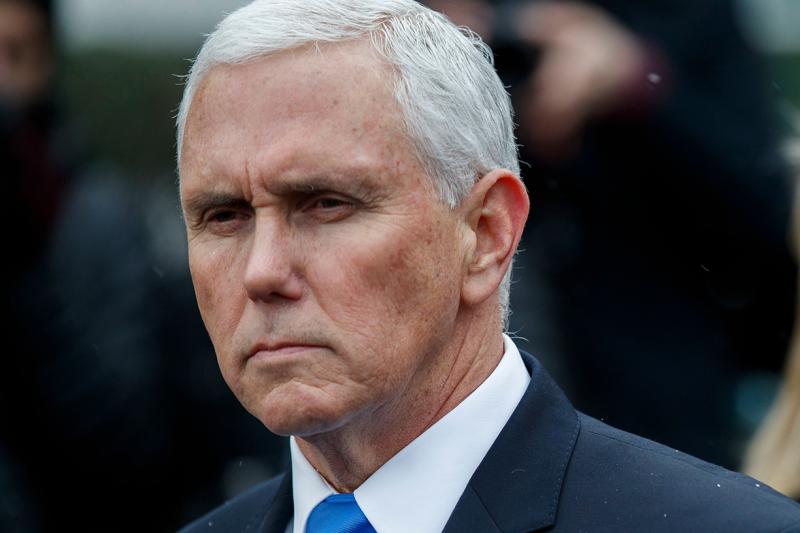 It is obvious that the rules (and laws) that pertain to classified information should be updated.
WTF?
I guess the DOJ will appoint another Special Counsel to investigate Pence.
First on CNN: Classified documents found at Pence's Indiana home
Updated 11:04 PM EST, Tue January 24, 2023
WashingtonCNN — 
A lawyer for former Vice President Mike Pence discovered about a dozen documents marked as classified at Pence's Indiana home last week, and he has turned those classified records over to the FBI, multiple sources familiar with the matter told CNN.
The FBI and the Justice Department's National Security Division have launched a review of the documents and how they ended up in Pence's house in Indiana.
The classified documents were discovered at the former vice president's new home in Carmel, Indiana, by a lawyer for Pence in the wake of the revelations about classified material  discovered in President Joe Biden's private office and residence , the sources said. The discovery comes after Pence has repeatedly said he did not have any classified documents in his possession.
It is not yet clear what the documents are related to or their level of sensitivity or classification.
Pence's team notified congressional leaders and relevant committees of the discovery on Tuesday.
Pence asked his lawyer with experience handling classified material to conduct the search of his home out of an abundance of caution. Sources said that the attorney, Matt Morgan, began going through four boxes stored at Pence's house last week, finding a small number of documents with classified markings.
Pence's lawyer immediately alerted the National Archives, the sources said. In turn, the Archives informed the Justice Department.
https://www.cnn.com/2023/01/24/politics/pence-classified-documents-fbi/index.html
Biden has not weighed in on the Pence Classified doc's, butt guess who jumped right into that fire?  Donald Fucking Trump had to go there (of course).
It is obvious that the rules (and laws) that pertain to classified information should be updated.
When I served in the Navy (VF-102) I was the C.O.'s Yeoman (the equivalent of Radar O'Reilly on MASH).  I was also the "Postal Orderly".  I had to meet the mail plane when it landed on the deck of the USS Independence.  I would off-load at least two mail pouches  (regular mail and classified mail).  I took the locked pouch directly into the squadron's walk-in safe.  I would route every classified document to the recipient indicated.  Every pilot had a mail slot in the safe for classified info.  When Officers received a transfer, I would attach a memo requesting that they return any classified information in their procession.  Every document had to be accounted for.