By:
Bob Nelson
•
2 weeks ago
•
7 comments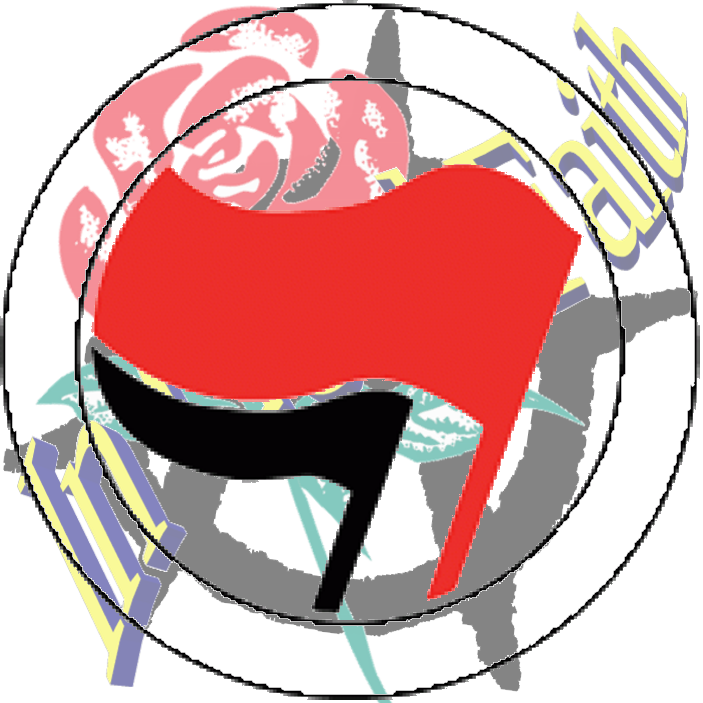 Thank God for Andy!
If we had only the real news...
... we'd last about two hours...
Ted Cruz Touts Courageous Record of Opposing Trump for Past Two Minutes
Stating that he has "made no secret of my differences with this President," Senator Ted Cruz touted his courageous record of opposing Donald J. Trump for the past two minutes.
"Anyone who knows me knows that I object to Donald Trump's incendiary and unacceptable rhetoric, and that is as true now as was when I first said it, a hundred and twenty seconds ago," he said.
The senator from Texas added that "history will judge those harshly" who have not had the courage, as he has, to oppose Trump for two minutes running.
"I think when the history books are written, my behavior over the past two minutes will be hailed for its valor," he said.
Just moments after those comments, however, Senator Lindsey Graham took issue with Cruz, calling his remarks "weak sauce."
"Let the record show that I have been opposed to Donald Trump for three minutes," Graham asserted.
---
---
Study: Average American Can Stand Four Seconds of Ted Cruz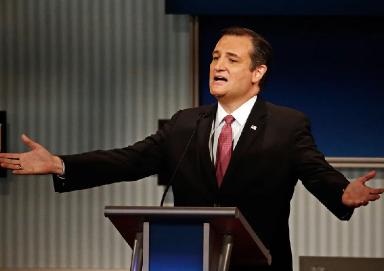 In a potential stumbling block for his Presidential ambitions, a new study indicates that the average American can stand only four seconds of exposure to Senator Ted Cruz, the Texas Republican.
The study, conducted by University of Minnesota researchers during Tuesday night's Republican debate, required subjects to be connected to electrodes to measure their tolerance for the senator.
Within four seconds of watching Cruz, the majority of participants begged to be released from the experiment, researchers reported.
In a more encouraging finding for the senator, when the same research subjects were exposed to Cruz with his voice muted, they could tolerate him for up to six seconds, the data showed.
According to the University of Minnesota's Davis Logsdon, who supervised the study, the results portend "significant challenges ahead" for Cruz's campaign. "It's hard to get your message out if, four seconds in, people just start screaming uncontrollably, as many of our participants did last night," he said.
A campaign spokesman for Cruz, however, was unfazed by the research. "A study conducted last summer showed that people could only stand Ted for three seconds, so we're trending in the right direction," the spokesman said.
---
---
Ted Cruz: Destroying Entire Planet Best Way to Stop Obamacare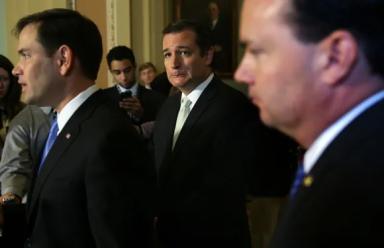 Senator Ted Cruz (R-Texas) raised the ante in the battle over the Affordable Care Act on Sunday, telling CNN's Candy Crowley that "destroying the entire planet is really the best and only way to stop Obamacare."
"Look, I'm in favor of shutting down the government and not raising the debt ceiling, but let's not kid ourselves. Those are only half measures," he told Crowley. "If we are really serious about stopping Obamacare, we'll destroy the entire planet."
Explaining his proposal to a visibly alarmed Crowley, Senator Cruz said, "Obamacare is like a parasite that needs a host to feed on. If you want to kill the parasite you kill the host, and in this case that means killing this planet. As long as there's a planet Earth, the nightmare of Obamacare could always come screaming back to life."
While he was not specific about how he would go about destroying the planet, Cruz said, "This is something that my colleagues and I have been working on for some time."
The Texas senator refused to speculate on whether there were enough votes in Congress to support his proposal of obliterating Earth, but he ended his interview on a personal note: "Candy, I don't want my children and my children's children to live in a world with Obamacare. And the best way to guarantee that is by destroying the world."
---