Memories of Childhood and Youth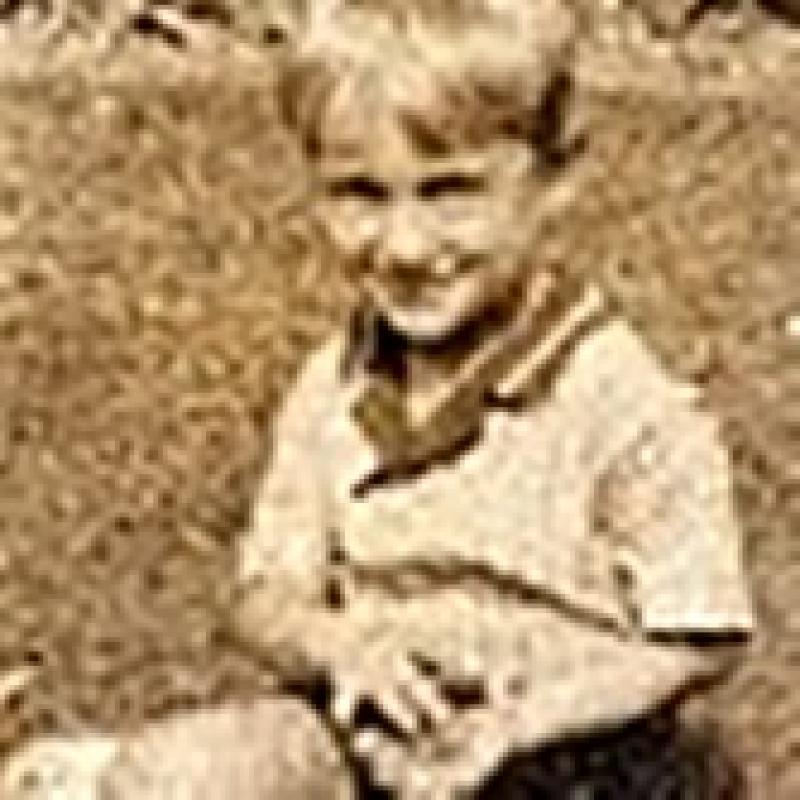 Memories of Childhood and Youth 
Sometimes my thoughts return to the days when I was a kid, a teenager, a young man, thinking back to where I was and remembering the home I grew up in, the neighbourhood, the schools I went to, the movie theatre, the stores.  I was born in St. Joseph Hospital, Hamilton, Ontario.
When I was born, my parents lived above my maternal grandparents' shop.  It was a drygoods store, selling work clothes and caps, on York Street in Hamilton, and it looked a little like one of these: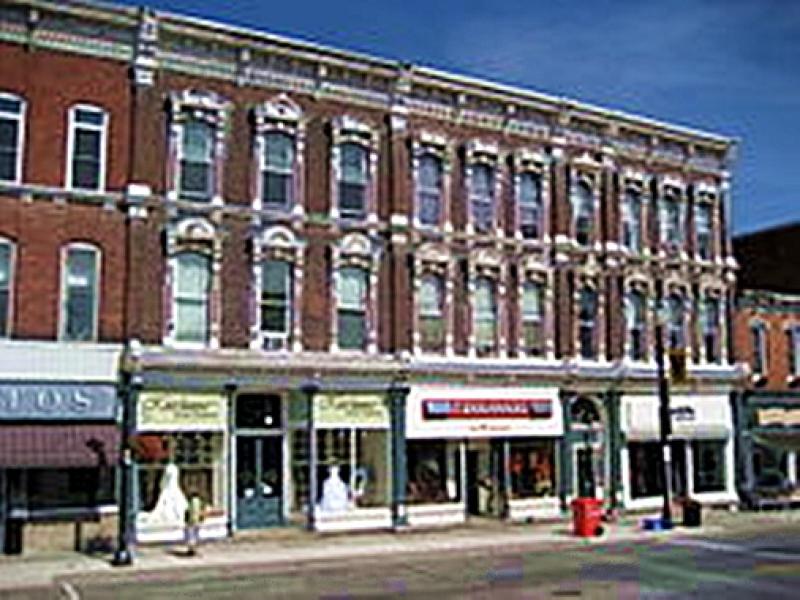 Predicting hippie days, I had long blond locks:
Thinking - what's the next trouble I can get myself into?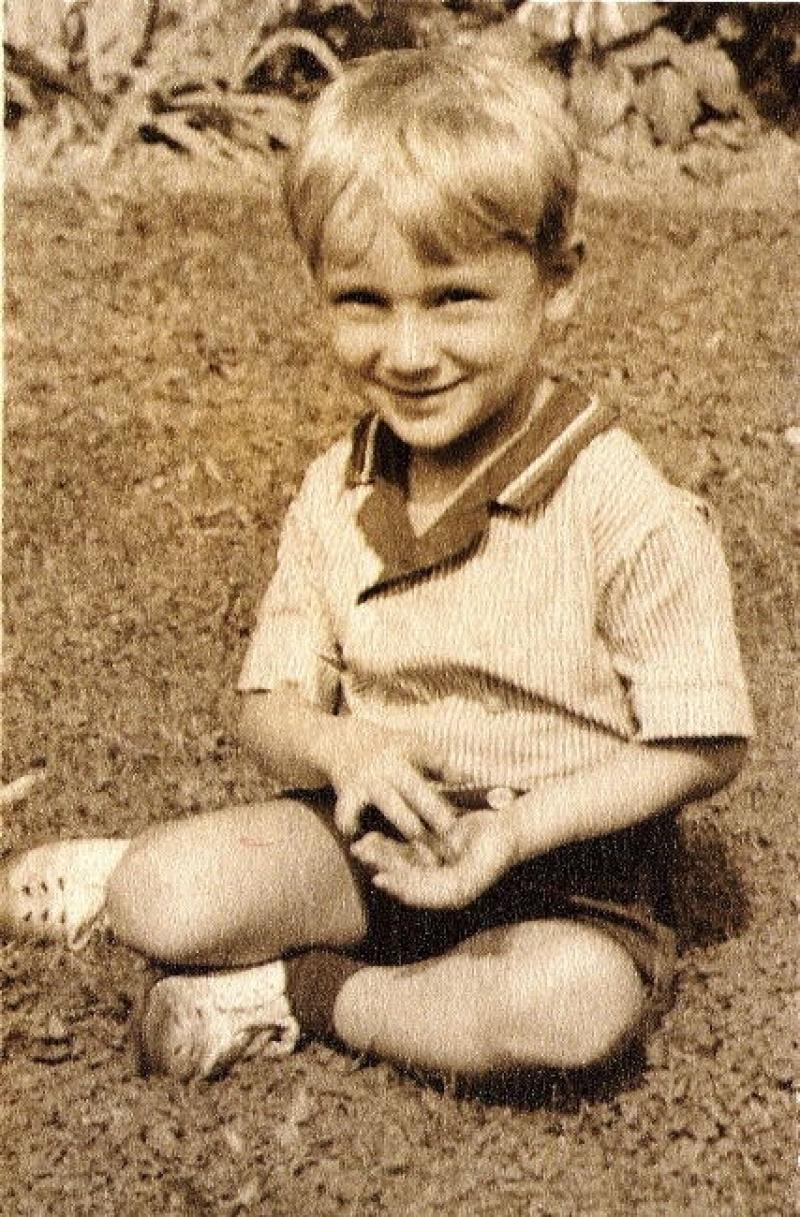 My brother was 4 years older than me, and when i was one year old we moved to a neighbourhood called Westdale.  We had a three bedroom house, but in order to afford the mortgage, one bedroom was rented to an older man named Mr. Bloom.  My brother and I shared a bedroom, with me on the top bunk and my brother below.  Those were the days before TV, and we would listen to the radio shows at night, always looking forward to Saturday night which was known throughout the country as "Hockey Night in Canada".   This is a picture of that home.  There was a back yard and a walk through a vine-covered arbour to a second back yard that was lower down, and it led to a ravine.  We used to flood that lower back yard to make a skating rink in winter.  That's a big Silver Maple tree in front - the roots screwed up our sewage pipe.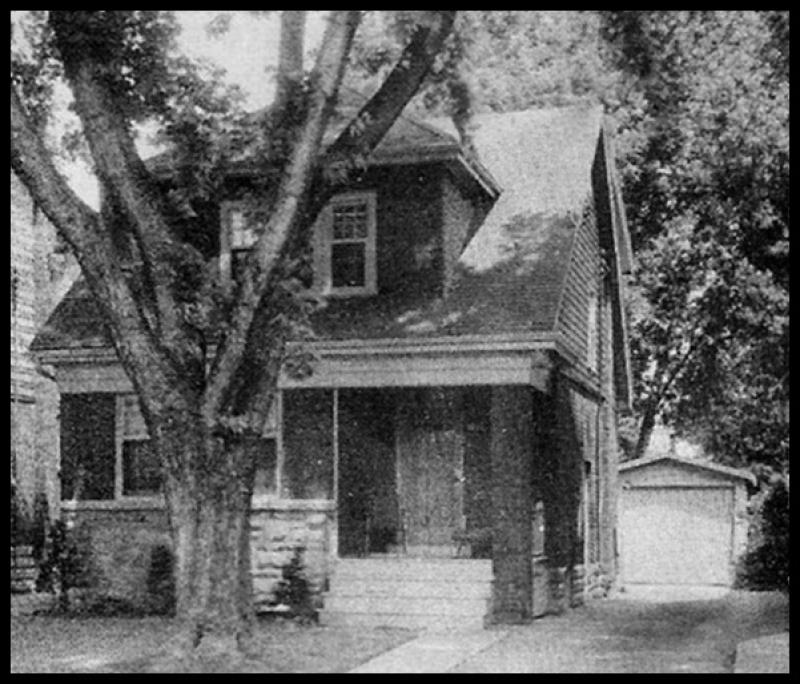 My older brother and me (with the feminine collar - LOL).  My brother is wearing a V for Victory sweater with the Morse code - it was during WW2.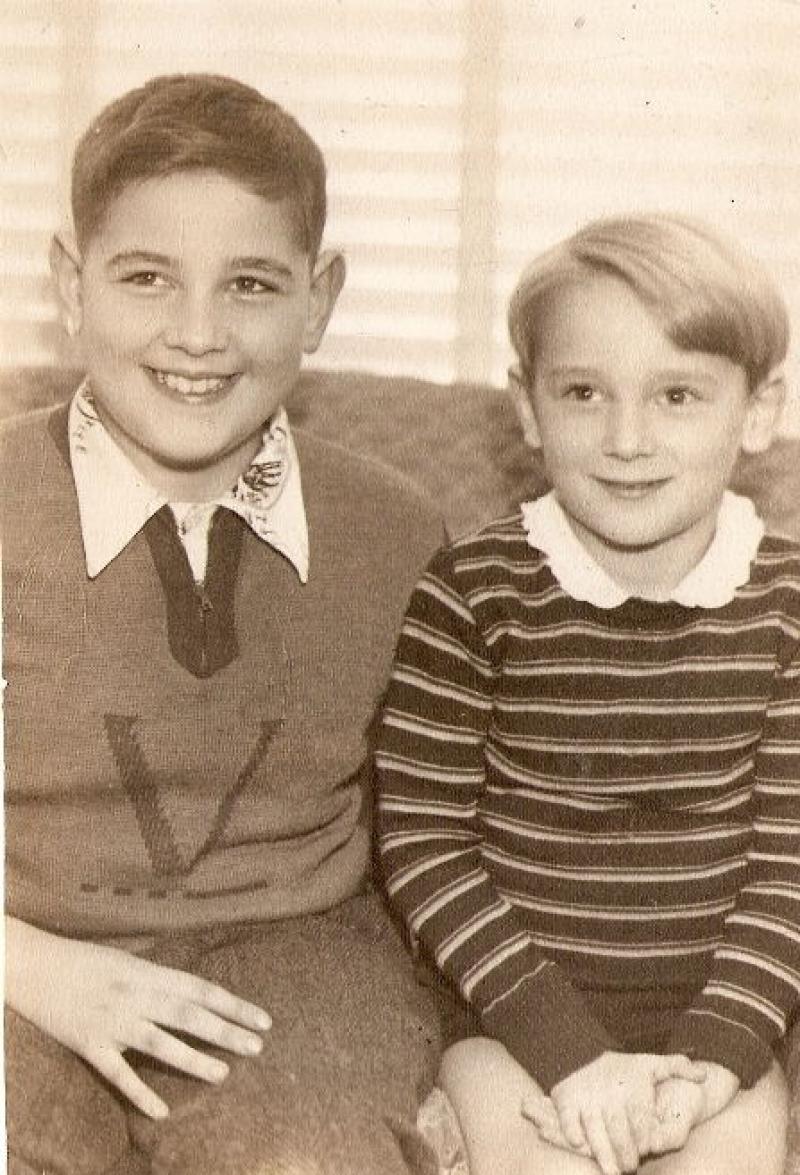 When I was 4, I went to kindergarten at George R. Allen Public School.  It was only 1 short block away.  It went up to grade 7.  I've been told that it was demolished a few years ago.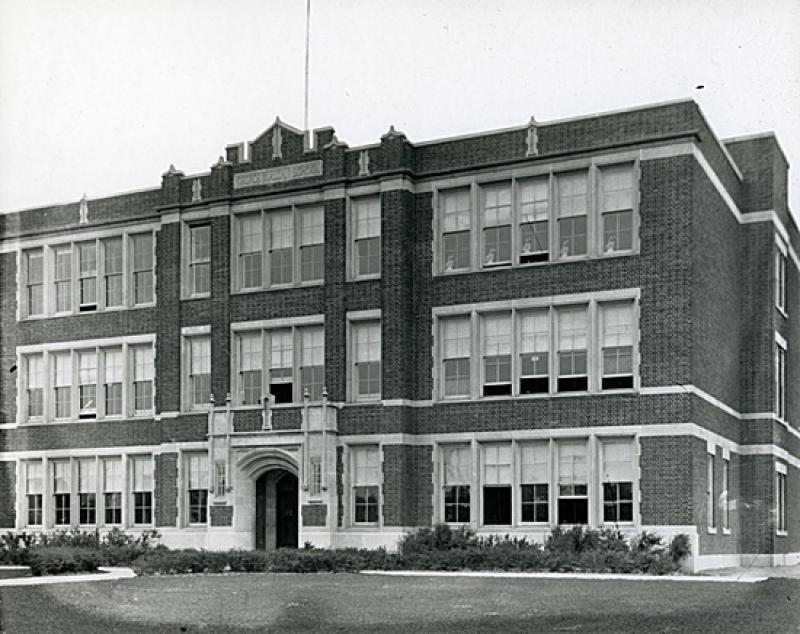 During those early years, sometimes my mother would drop me off at my grandparents' shop.  One time, when I was about 6 years old, I got into a kind of fight with my grandfather and I ran away.  Down the street was Dundurn Castle, which was the original home of an important person in the history of the city, now made into a museum.  
I ran down the street and sat on the hillside behind the castle to watch the trains down below.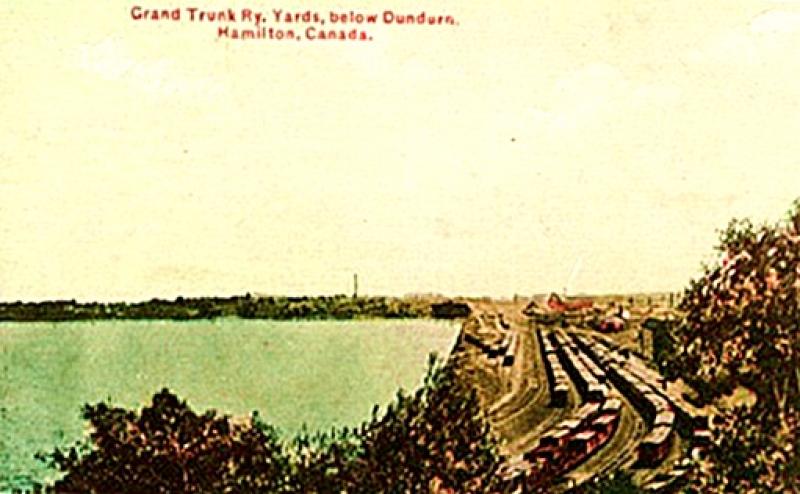 A few decades later, in the 1970s, when I was living in Toronto, I went back to that very spot where I sat, and took this photo with my then new Canon F1 SLR.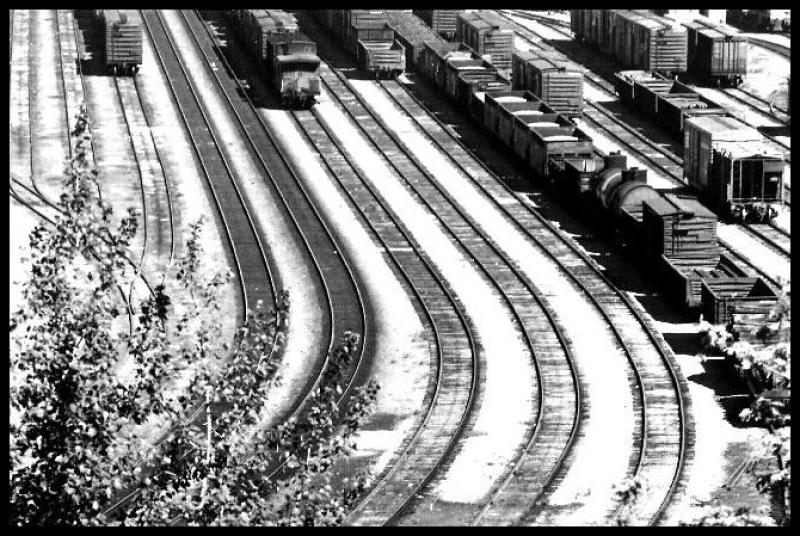 Then, continuing on my 6 year old runaway venture, I walked all the way back to our home in Westdale.  I walked past this cathedral which was built by a family company named Piggot Construction that also built Hamilton's skyscraper called the Piggot Building (more about that later) and since nobody was home I visited with neighbours across the road who were an elderly couple who treated me to milk and cookies.  After a while I looked over to my house and there was a police car sitting in front of it.  So I went home, and I leave it up to your imagination what happened to me then.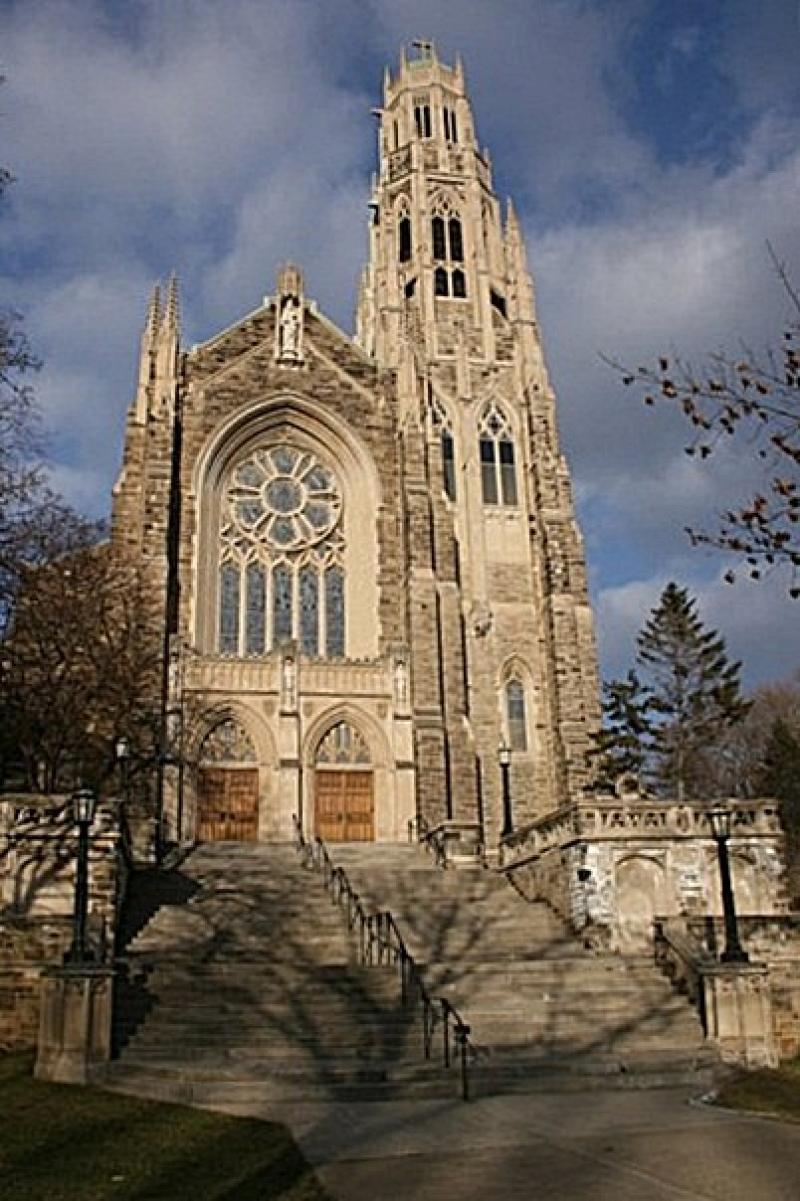 Back in those days, my mother used to walk me to a park near McMaster University, called the Sunken Garden, and we would enjoy the flowers and ponds.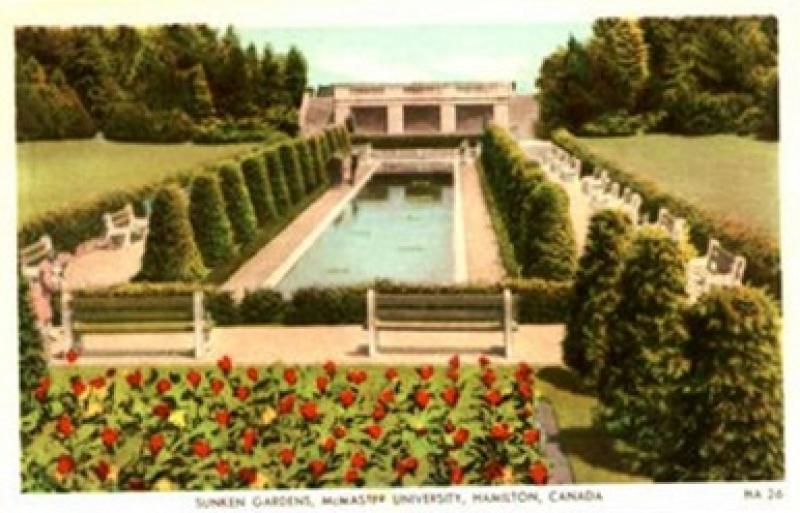 My grandparents had a cottage on the beach strip that divides the most westerly tip of Lake Ontario from Hamilton Bay, also known as Burlington Bay.  It faced south-westerly on the bay side and one of my most favourite things to do was to sit on in the screened porch and watch the sunsets over the bay.  I had great memories of the summers I spent there as a kid - listening to the rustle of the leaves on the tall poplar trees as a storm approached, running with friends through the bushes behind the lakeside beach, putting pennies on the railroad track to flatten them, fishing with my favourite uncle off the canal pier while watching the huge iron ore ships go through to unload at the Steel Company of Canada on the city side of the bay.  In this picture the lake and beach are on the right and the bay on the left. That is a swing railway bridge crossing the canal.  Back then the two-lane highway on the left was part of the Queen Elizabeth Way that went from Toronto to Niagara Falls, and it crossed the canal with a bascule bridge.  Since that time a lift bridge was constructed for the rail line, and a high bridge was built for the highway, so there would not be either road or marine delays.  The cottage was near where you see points jutting out into the bay on the left.  On the other side of the canal was an amusement park.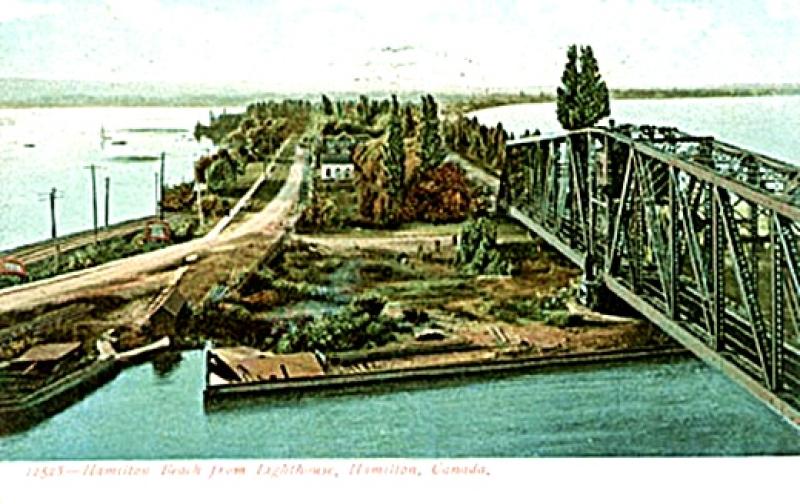 After grade seven I went to a senior public school that was farther away but I rode my bicycle to school.  A house on the way really fascinated me - it was so different than any other houses in the neighbourhood.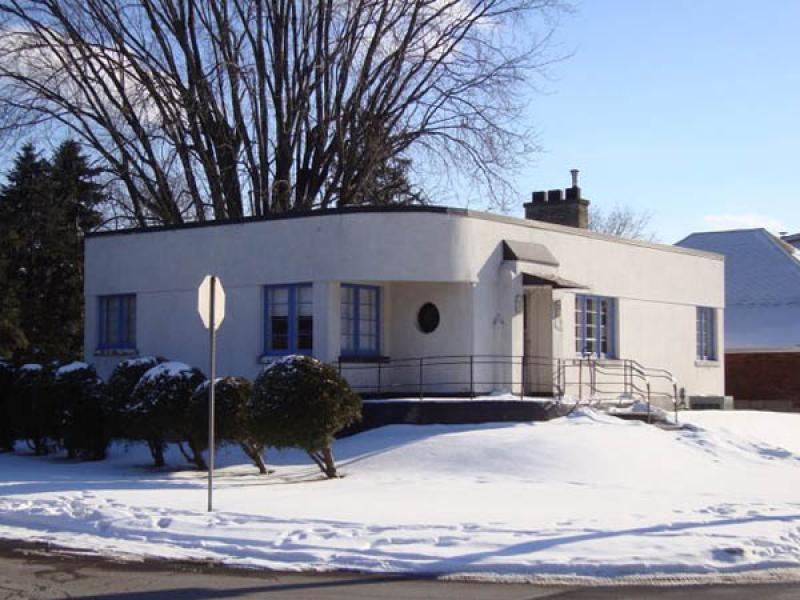 The senior public school was known as Dalewood School, and I only went to grade 8 there as it had just opened.  The best thing about it was that it had an auditorium with a regular theatre stage, and a Drama Teacher.  I was the only student that he allowed to actually direct a play.  It was called The Bishop's Candlesticks, and was an excerpt from Les Miserables.  The play went really well, but at the end all the scenery fell over onto the stage and the audience was hysterical.  What an ending that was. 

Then I went to Westdale High School, which was only 2 blocks away from home, where I learned to shoot marksman targets, touch type, do simple bookkeeping, and a lot of less important things like English, French, Science, Math, History and Latin.  Well, I didn't do well in History and Flunked Latin.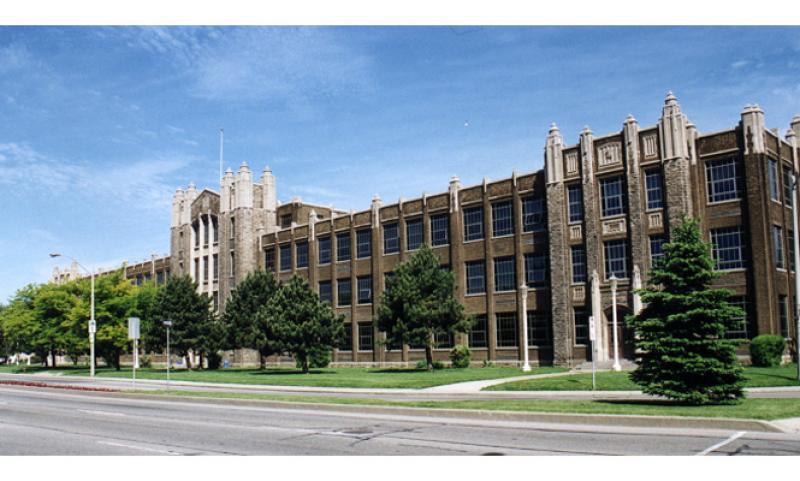 To not lose a year I transferred to Hillfield School for Boys, where I continued my studies at that private boys' day school modelled after English schools like the one in the movie Goodbye Mr. Chips, except it was a day school and we attended from 8 a.m. until 5 pm Monday to Friday.  It had all the English things like cricket, Masters and Headmaster, the kids divided into 4 "houses" named after trees. I was a Cedar.  Because I had been trained at the high school to shoot, I was the school's champion marksman, which made many points for my "house" and gained me respect, because I was a disgrace as a boxer - they put me up against a guy nicknamed "Moose" so maybe you can imagine what it was like for me in the ring.   My favourite teacher of all time, my "Mr. Chips", taught us English and Math.  He had just arrived from England, and he got into trouble when he drove down the left side of the road.  He threw the chalk at us if we did something wrong.  He was also the Drama teacher, and for our performance for the parents I played Sir Toby Belch in our presentation of the Shakespeare play, Twelfth Night.  About 40 years after I graduated, never returning to the school, my Mr. Chips retired and there was a banquet in his honour which one of my classmates from those days who was also living in Toronto and I went to.  When I saw my old favourite teacher I walked over to him and before I could open my mouth he shouted at me:  "Sir Toby Belch"!   After that we exchanged postal letters - his were hand written as he had never learned how to use a computer.  This is me on Games Day receiving the Frances Malloch Gibson Memorial Trophy for Marksmanship from Mr. Gibson's widow, with the headmaster, Col. John P. Page looking on.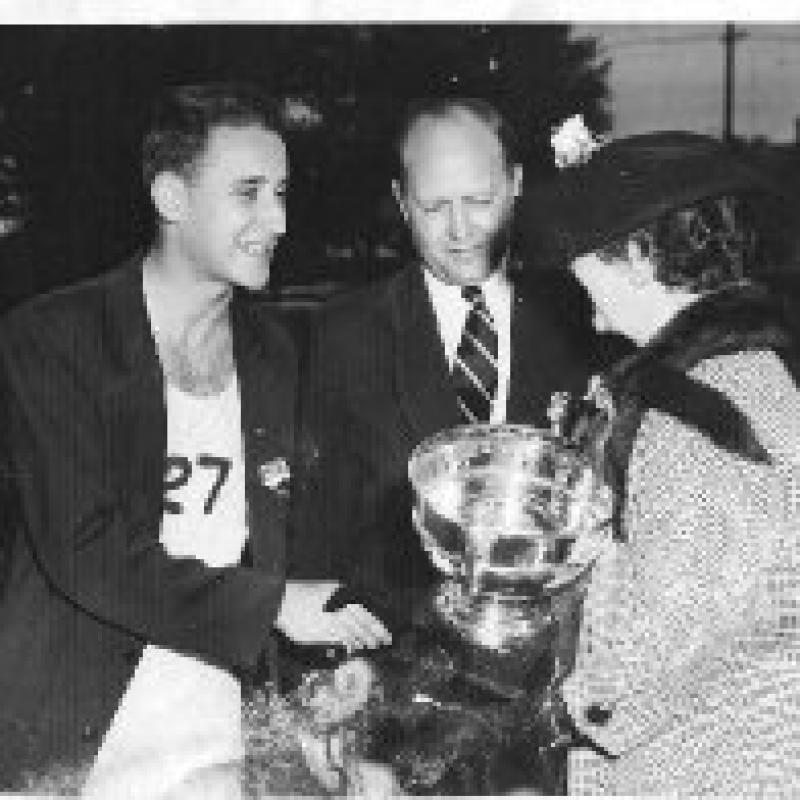 Westdale was its own little community, and had a central commercial area.  Here is the Westdale Theatre, which is still standing.  I went to Saturday matinees there, to see the featured movie, the Movietone News, the cartoon, and my favourite, the weekly continuing serial.  When I returned to Canada 12 years ago to attend my son's wedding, I got together with my brother and sister-in-law and we went to see A Hitchhiker's Guide to the Galaxy in that theatre, for old times sake.  Although this is a vintage photo, the theatre is still there, and across the road you will see a hardware store, and behind it the bakery that is more recently the modernized one in the next photo.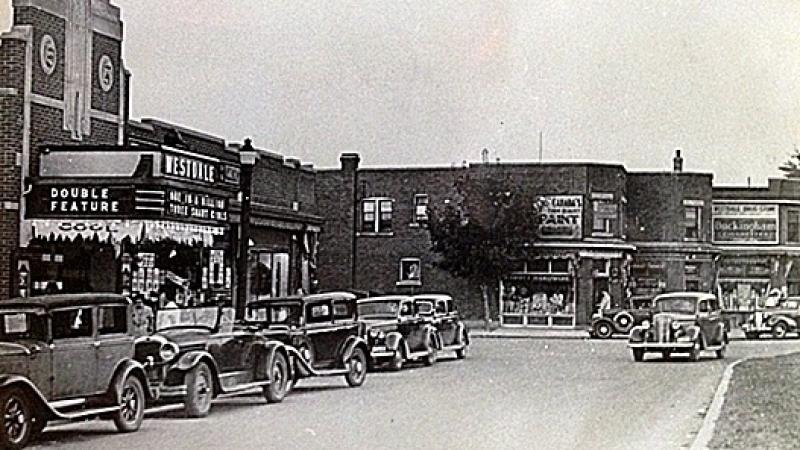 At the right in the above photo, across a road, you can see a hardware store, and behind it Wheel's Bakery, now renamed.  They made the most fantastic marble birthday cakes that have never had competition.  My mouth still waters when I think about how delicious their cakes were.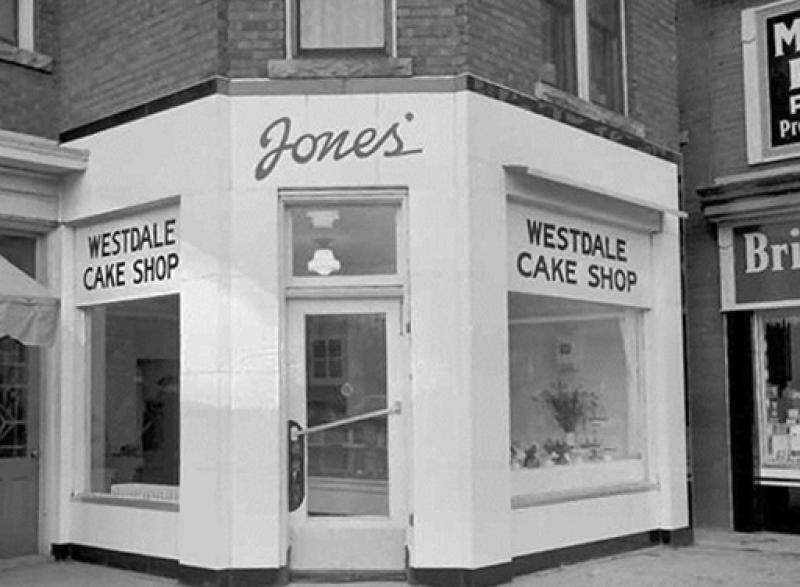 Downtown Hamilton was the City Hall, and behind it the farmer's market: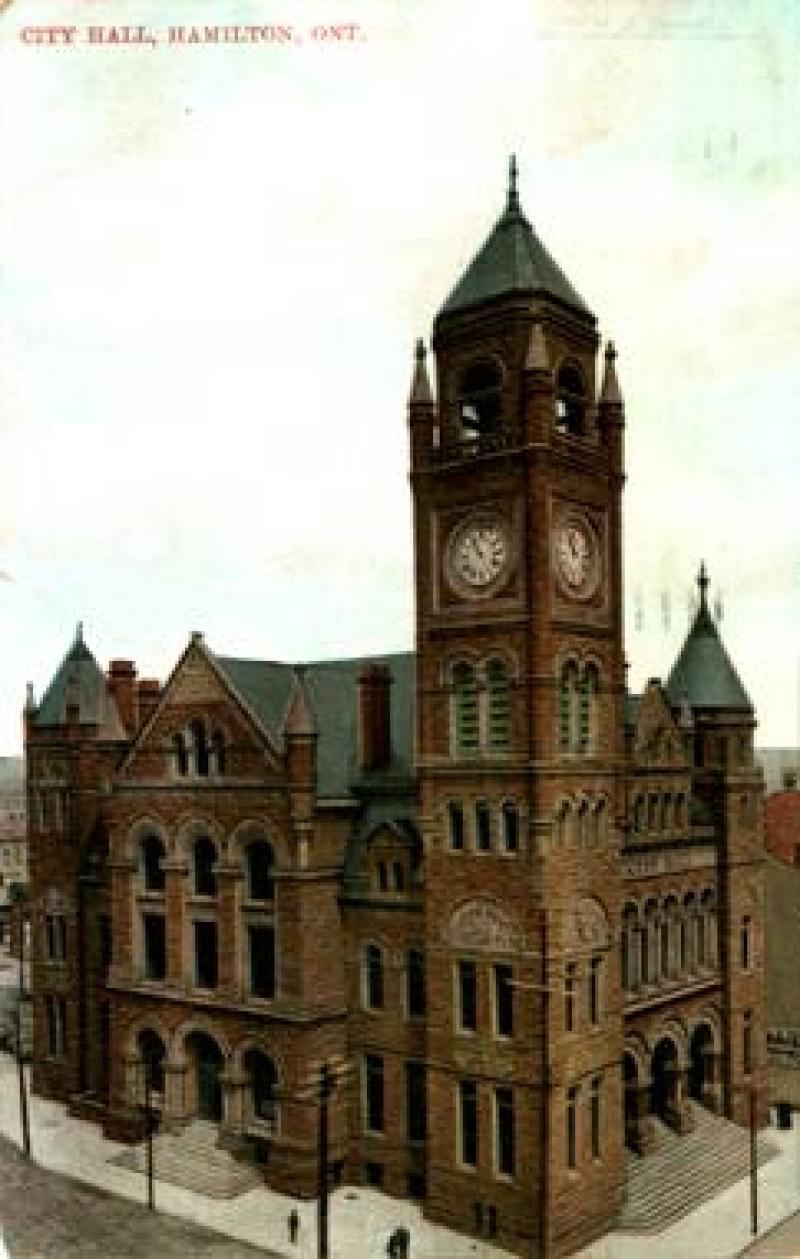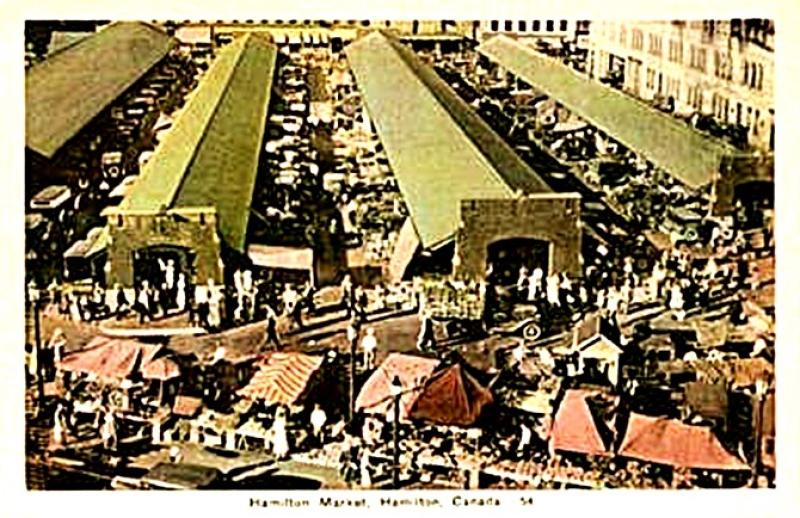 The public library was near there, where my mother used to take me so I could read the "Freddy the Pig" books.  I describe them in the archives of the Books group, here on NT.   They were about talking animals, a kind of community like in Animal Farm, but Freddy is the leader, and he had many adventures. 
And Hamilton's "sky scraper" was the Piggot Buiding, which I mentioned before, all of 18 stories tall.  I can recall going up the to the top observation floor, where the windows were floor to ceiling, looking down and getting down on my hands and knees.   Ever since then I've always been somewhat queezy about heights.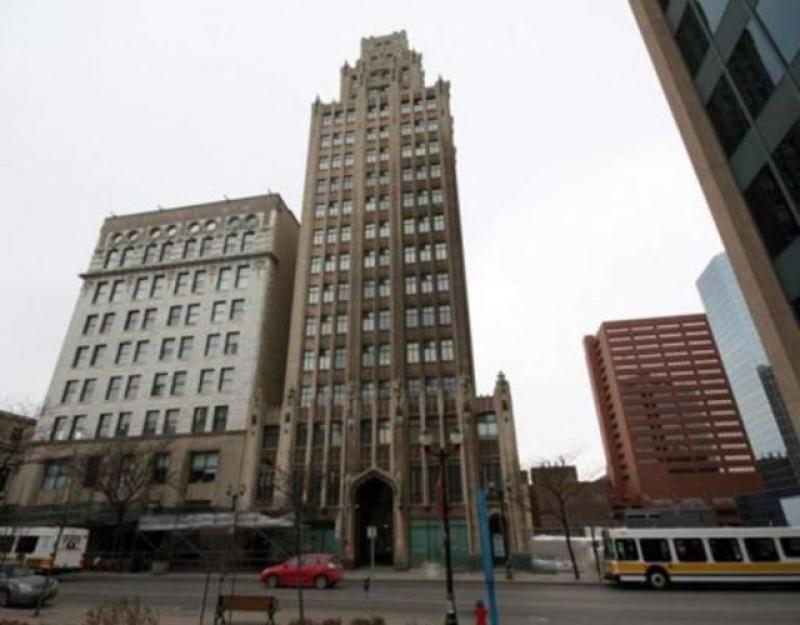 Although I spent my first year at University of Western Ontario in London, Ontario, in pre-meds, I switched to second year Arts at McMaster University, which was on the other side of Westdale from where we lived, so I usually took the bus there.   There I majored in English Literature, for almost two years was the editor-in-chief of the university's weekly newspaper and was President of the Sociology Club.  Back in those days you could graduate in three years of university, which I did, because back then high school in the Province of Ontario was 5 years rather than four, the fifth year being the equivalent of first year university.    And that is where I will stop boring everybody.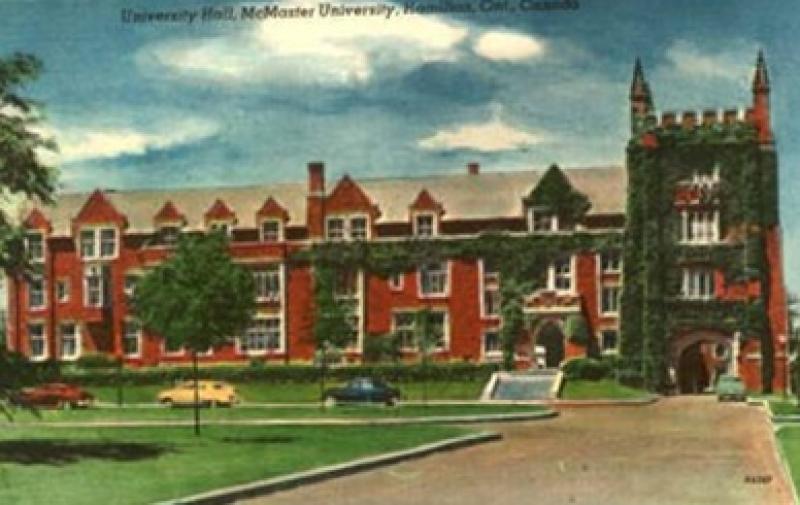 Now, it would be fascinating to read, and see photos of, the early history of other members of TheNewsTalkers.