Choose 5 Movies That Should NEVER Be Remade
Choose 5 Movies That Should NEVER Be Remade
Only 5 when there are probably at least 10 times that number if you take into consideration all movies, Hollywood, British, French, Italian, etc.?   If you were to search the lists that have been made on Google or Bing of movies that should never be remade you will come up with pages of lists, and although there are some movies repeated by many, no two lists are the same.  It's a matter of each individual person's taste in determining what is unique and cannot be reproduced.  Although I have chosen 5 I could have chosen 20 or more, but let's make this a "Sophie's Choice".  This is not to be a list of our favourite movies, but for reasons that are our own and/or as agreed with and borrowed from the many critics, why we personally consider 5 that are so iconic that they should never be remade.  These are my 5 choices:
Citizen Kane
From Encyclopedia Britannica:

"Citizen Kane  is acclaimed by many critics as the greatest movie ever made. As a landmark work in the history of cinema, it ranks among the few films ever produced for which a remake, in the opinion of most critics, is all but unthinkable.
Welles was only 25 years old when he produced the film, and the movie's groundbreaking techniques under his direction—primarily the innovative lighting and focusing methods of cinematographer 

Gregg Toland  and the dramatic editing style of 

Robert Wise —continue to influence filmmakers today."

IMO Welles was a genius, and whatever he produced was special.  
Casablanca
This does happen to be my favourite movie, but it is also one that has been chosen by many to be so perfect that it should never be remade.  To me, the repartee between Rick Blaine (Humphrey Bogart) and Captain Louis Renault (Claude Rains) was incomparable, and the movie reeks with phrases that are still quoted today.  Many of the actors with speaking parts are actually refugees from Europe, and as this movie was filmed during WW2 a lot of the emotion was genuine - for example, when Yvonne's (Madeleine Lebeau's) face was full frame while she was singing The Marseillaise the tears on her face were genuine.
2001: A Space Odyssey
Although it isn't my favourite SciFi film, it is reputed to be the best of its genre ever made. 
From Sccopwhoop:



"Kubrick's 2001: A Space Odyssey was the most realistic description of space travel up until Inception came and shattered a few myths. He blended the pacing, the music, and the visuals very skilfully and gifted us with a movie that quintessentially stands out as the best sci-fi film the world has ever seen. It's a shame that Kubrick is no longer with us but this is one film that deserves to remain untainted by modern Hollywood."



The Princess Bride
From Screenrant:

"Any director willing to try and recreate one of the greatest cinematic love stories ever told would be attempting a feat more daring than entering the fire-swamp (we'd give them full marks for bravery, but we'd consider them fools). The surprising phenomenon The Princess Bride  took the world by storm thanks to the movie's perfect blend of action, comedy, romance, thriller, and drama.


The film could be considered a tad corny, but that's exactly part of its appeal and one of the biggest mistakes a filmmaker could make is potentially trying to redo this movie with a more serious tone. As we wish, just leave this film alone."



The Godfather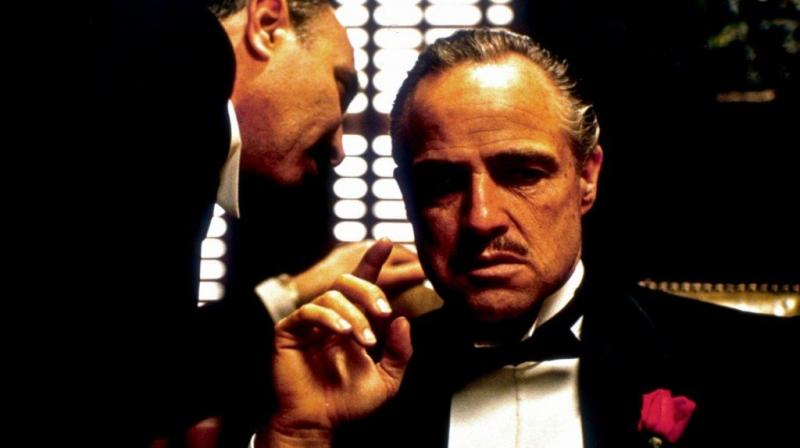 From TheCinemaholic



"A book that caused a sensation and the film, considered today as arguably the greatest film ever made, 'The Godfather' revolutionized the mob-war genre and took the film industry by a storm. Detouring from its quotidian predecessors, the film tried to translate the point of view of the mobster's conflict and dilemma protecting the ones they love to the audience. Based on Mario Puzo's novel of the same name, the film didn't glorify bad guys, but it glorified what the bad guys would do to protect their families........He took the audience into the mob's home, acquainted us with their secret family recipes and made us a part of christening their new-born, we saw something we had never seen before. The essence of the mobster genre changed forever and the legacy of the film lives on today."



Now, what are YOUR 5 choices, and WHY?