A Country In Flames For Good Reason; But Wrong Targets Chosen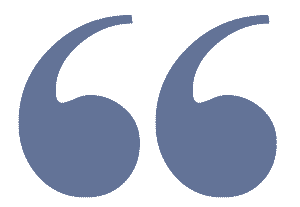 Where I disagree with the use of this violence to attract attention is the targeting of small businesses that have absolutely nothing to do with what they are protesting about.
First off. let's be totally honest here, it isn't just skin color that Police target with abuse, it is the Class of people they are dealing with more than anything. The more Green color and therefore Power you have in your pocket, determines how much respect you get during your interactions with them  more than anything else. As much as I support the protests taking place across America right now, I have a problem with exactly HOW they are protesting. The targeting of small businesses for looting and burning does NOTHING to help the cause. If anything, they are undermining their message of outrage. Sure, their previous peaceful demands for social justice have fallen on deaf ears, but like Colin Kapernick's kneeling during the National Anthem, their choice to burn and loot their own neighborhoods is ill-conceived.  Kapernick chose to kneel during the National Anthem that celebrates the freedom and the country that gives him a voice and a platform to express his justifiable outrage. He could have chosen to do so at any time and place, which he did in fact do, ut it backfired upon him in a big way. His choice of venue and timing is what turned the majority of against him and his cause by doing so. If, for instance, he had instead walked out upon the field and delayed the start of the game by kneeling, he would have had almost unanimous support across the board. Had he chosen NOT to go into the locker room during half-time and led a contingent of players onto the field to kneel, that too would have garnered attention without the explosive negativity that kneeling during the National Anthem did. The choices made will determine the response more than the message you are trying to deliver. Writing "Injustice must end" on a baseball bat and then using it to bash in heads will not help your cause in the least as the message will be drowned out by the outrage at its choice of deliverance.
This brings us to the looting and burning of businesses in these cities across the Nation. Just like in the Rodney King/LA protests, the Ferguson/BLM protests, and the Bundy/Bureau of Land Management protests that ensued across the country, the peaceful protests also have their edge in violence. Violence is what brought them to our National attention--not the message itself. Most people disagree with the looting, property damage, and burning of buildings mostly because they feel it isn't necessary in order to get the message across. I disagree. It is only because of the violence that we have all sat up and paid attention. When protests are peaceful and non-disruptive, we change the channel.  I blame it on our human nature to curiously observe destruction that seems to fascinate everyone. Where I disagree with the use of this violence to attract attention is the targeting of small businesses that have absolutely nothing to do with what they are protesting about. These businesses are just trying to get a small slice of the American Pie. They are NOT the ones doing the oppressing of the Poor and Lower Middle Class. If anything, they are the ones doing the most to help these segments of our society. Many of these places offer credit to those who would never get approved for it from anywhere else. Targeting them is akin to cutting off your nose to spite your face. It makes absolutely no sense whatsoever!
The people behind the oppression and mistreatment of the Poor and Lower Middle Class are the large corporate giants who have driven out the Mom and Pop stores by taking advantage of the legal bribing of public officials with campaign contributions who court these corporate robber barons with tax cuts to bring their minimum wage or slightly better paying jobs to their cities and states. These are the same robber barons that legally bribe officials to allow them to charge obscene amounts of money as "interest" over the life of credit loans, mortgages, and personal loans. These are the same people that pressure their paid political puppets to target their competition, to condemn private land to seize it for development, and pass ordinances to benefit themselves over small businesses so they can reap the largest profit. These are the ones that force politicians to keep costs for essential things like Healthcare, Drugs, Higher Education, and Housing so high that the Poor and Lower Classes cannot achieve them.  These robber barons and their lapdog politicians and courts have set themselves up as The Elite, in control of everything from what laws are passed, what taxes they pay, and who our choices are when it comes to electing officials. 
Because of the stranglehold that these Elitist's have on our economy, our Government, and our Justice system, there real is no other way to fight them than what we are seeing now--violence-tinged protests. If the people taking part in them were to actually target those mentioned above for sacking and looting, the majority would not only understand, but agree with them. Burning the Police Stations? Yes we could understand that since they are the ones killing innocent people at the behest of their paid-for public officials who tend to turn blind eyes upon excessive abuse of power, guns, and badges until it bites them in the ass. Burning of Government buildings like tax offices, courthouses, and City Halls? Yes we could understand that as well. They all have their place in the oppression of the Poor and Lower Middle Class. Targeting of public officials who ignore the abuse and actually encourage it through their biased legal systems and laws? yes, we could understand that as well. Even the attacking of banks and financial institutions, or even Wall Street for that matter, we could understand; but attacking Small Businesses--in your won neighborhoods at that???? No, I can.t understand or support those actions.