Joe Rogan Moderating A Presidential Debate Is Trending On Twitter
Category: News & Politics
By:
john-russell
•
one week ago
•
7 comments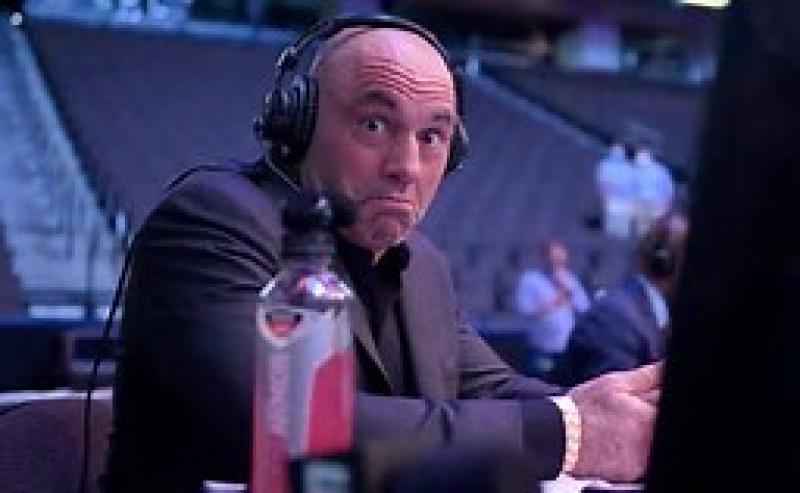 Joe Rogan's podcast The Joe Rogan Experience is the most listened to podcast in the country. I believe his You Tube channel is the most popular of all the political channels on You Tube. It is accurate to say that there are millions of people who have seen or heard his show at least once. 
Rogan is, as far as I can tell, since I have only watched part of his show a few times, a libertarian who presents himself as somewhat of a moderate. His demeanor is calm and somewhat bemused by the to and fro of partisan politics. Sometimes he criticizes the left and sometimes but less often, he criticizes the "alt right". He has given airtime and thus credibility to various controversial right wing heroes like Candace Owens , Jordan Peterson and even Alex Jones. Much less so he has liberals on. 
Now, Joe Rogan has offered to moderate a "four hour" debate between Trump and Biden, which evidently would have little structure.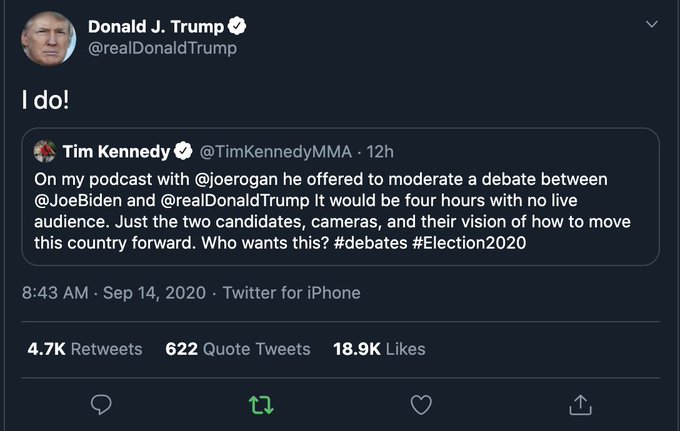 The concept is now trending on twitter. 
Such a debate would be a free for all designed to let Trump act like a maniac and lie for 3 hours and 59 minutes. 
Of course it's not going to happen, but Rogan has given the Trump forces a "reason" to proclaim that Biden is afraid. 
I don't think our country's agenda should be set by libertarian internet stars.