Sister Jean , Vaccinated And Cleared To Attend The NCAA Tournament. And, oh, She's 101 Years Old
Category: News & Politics
By:
john-russell
•
one month ago
•
1 comments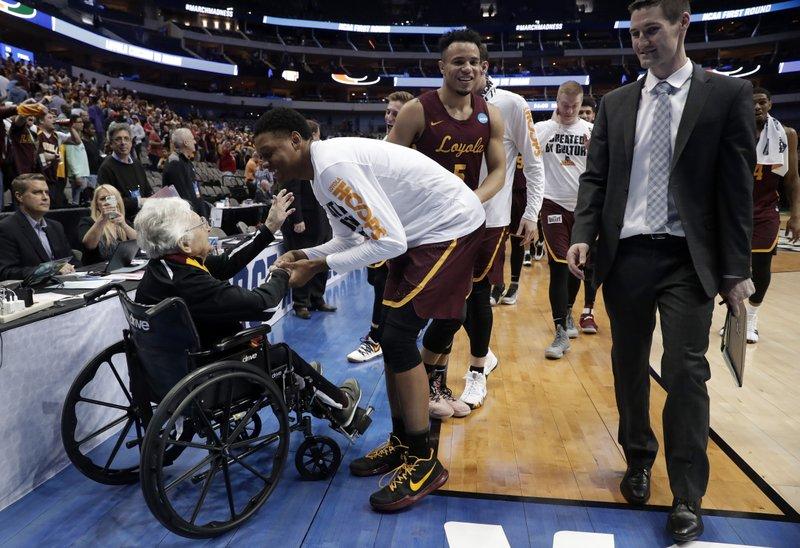 CHICAGO (AP) — Loyola Chicago is back in the NCAA Tournament. And Sister Jean will be there, too.
The 101-year-old team chaplain's lobbying paid off Tuesday when the school reversed course and announced she will go. That means she gets to watch her beloved Ramblers in person for the first time this season when Loyola meets Georgia Tech in Indianapolis on Friday.
Sister Jean Dolores Schmidt couldn't be happier.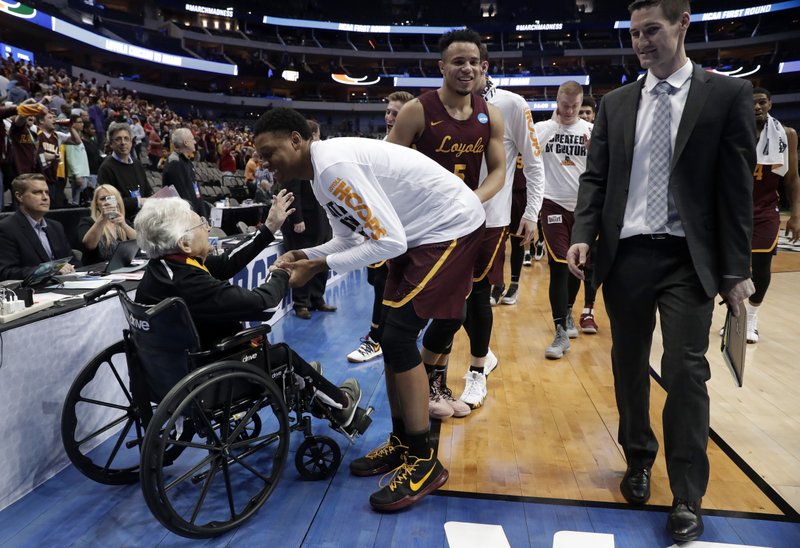 "I kept saying to people I want to go not because of myself," she said Tuesday. "I want to go because of the team. I want to be present for them. I want to be present for (coach Porter Moser) and I want to be present for Loyola. I said you have to remember what happened in 2018."
Who can forget?
Loyola made a surprising run to the Final Four, charming the nation with one last-second victory after another. Along the way, it shined a light on the 1963 team that broke racial barriers on the way to what remains the lone NCAA championship for an Illinois school.
Above all else, at age 98, Sister Jean became a celebrity, with national TV interviews and even her own bobblehead.
It was quite a ride. But it was not clear if she would be along — in person, anyway — this time.
Loyola (24-4) leaped into the AP Top 25 for the first time since March 1985 and hit the 20-win mark for the fourth year in a row. The eighth-seeded Ramblers come in with the nation's stingiest defense, allowing 55.5 points per game.