Almost Two Dozen Southern California Students Trapped In Afghanistan - CBS Los Angeles
Category: News & Politics
Via:
john-russell
•
3 weeks ago
•
17 comments
By:
CBSLA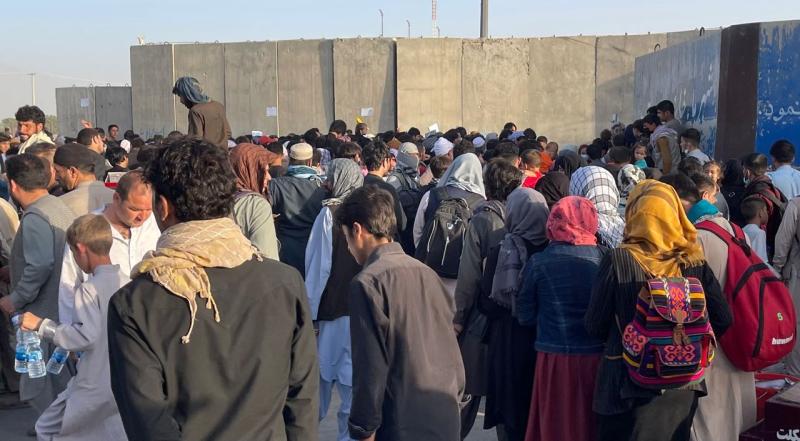 They are students in the Cajon Valley Union School District who traveled back to Afghanistan with their parents for summer break.
S E E D E D C O N T E N T
By CBSLA StaffAugust 26, 2021 at 9:56 am Filed Under: Afghanistan, El Cajon, KCAL9, Students
EL CAJON (CBSLA) - Nearly two dozen students from the San Diego County city of El Cajon remain trapped in Afghanistan Thursday amid the chaos which has followed the U.S. military's exit from the country and the Taliban taking control.
People who want to flee the country continue to wait around Hamid Karzai International Airport in Kabul, Afghanistan, on Aug. 25, 2021. (Getty Images)
According to CBS affiliate KFMB-TV, 23 students in the Cajon Valley Union School District and their parents flew to Afghanistan to visit extended family over summer break.
They have been unable to access the Kabul airport in order to fly home, a school district spokesperson told KFMB. The 23 students are from six families.
"Several of our families over summer break independently decided to go home to Afghanistan and see their extended family. A lot of the families, their nuclear families, are here, but all their grandparents and everybody are still in Afghanistan," Michael Serban, Cajon Valley Union School District's director of Family and Children Engagement, told KFMB.
The students and their parents are not U.S. citizens, according to the Los Angeles Times. They reside here on special visas for U.S. military service and are considered allies by the Department of Defense.
President Joe Biden has issued an Aug. 31 deadline to evacuate all Americans from Afghanistan.