Going forward, should 9-11 be seen as memories or as history?
Category: Op/Ed
By:
john-russell
•
one month ago
•
7 comments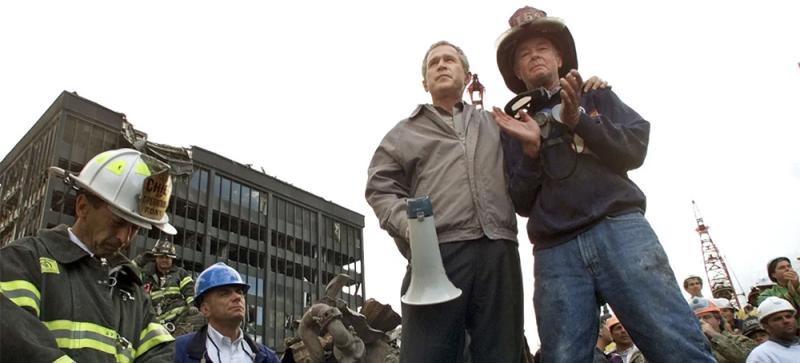 Some might see this as a touchy subject. That is not my intention. 
I was watching the ABC coverage of the 9-11 commemoration from NYC Saturday morning, and one their correspondents Pierre Thomas was talking about the importance of the day. I dont recall his exact words but what he was getting at was that the 20th anniversary meant the Sept 11 , 2001 events were starting to leave the realm of "memory" for the nation and beginning to enter the realm of "history". He also said that many of the families of the 9-11 victims were apprehensive about this sort of unofficial change and that was one of the reasons they continued to ask for the reading of the names of every victim, a process that takes many hours.  (Joe Biden drew a little flak from the right because he left during the reading of the names (he was going to the 9-11 site in Pennsylvania.) )
I wonder what draws the line between national memory and history?  20 years , 30? 50?
I am fairly sure the nation did not hold huge commemorations of Pearl Harbor on Dec 7 1961, although there are major differences between a military attack (although 68 civilians were killed in Hawaii) and a sneak terrorist attack , and Pearl Harbor was resolved in a 3 1/2 year war with the Japanese empire, with the US completely victorious.  I dont think we ever achieved that kind of closure as regards 9-11. 
About a third of Americans now were either not born yet or were too young 20 years ago to remember anything about it. 
People cling to their most vivid memories, hopefully happy ones but sometimes the sad ones too. But for a nation, when do memories transition into history?