Movie Review - The Blob (1958)
Category: Entertainment
By:
evilgenius
•
3 weeks ago
•
21 comments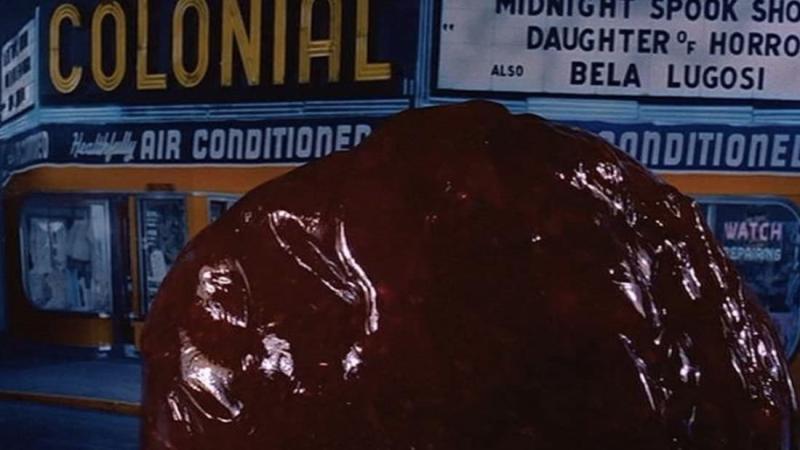 the 1958 film The Blob from the Criterion Collection is available to stream on HBOMax. It stars Steve McQueen and Aneta Carsaut. The film, directed by Irvin Yeaworth, is said to be inspired by a report of two Pennsylvanian police officers who witnessed something fall from the sky and when investigating found some ooze dangling from a telephone pole. The story says they called backup, but when one of them touched it the ooze evaporated. 
In the movie a meteorite falls outside of Pheonixville, Pennsylvania with the titular jelly inside. A young couple stargazing investigate and find an old man with the goo on his hand. Things start to progress from there where The Blog absorbs everyone it comes in contact with growing larger as it does. Later when Steve tries to report things to the local police they think he's pranking them. Undeterred Steve and his girlfriend, Jane enlist the help of friends to try and locate the alien substance.
The movie was pretty cornie even for it's day as the B film on a double feature with I married a Monster from Outer Space. There is too much exposition, no atmosphere and the effects are disappointing. Also this was Steve McQueen's and Aneta Carsaut's first movie and it shows. On the plus side the camera work is good and the color is great despite the strawberry jelly creature effects. 
Burt Bacharach and Mack David wrote the song The Blob for the movie that hit #33 on the Billboard chart in November of 1558. 
The 1958 trailer
The song and opening titles