The Republic of Biden / the Week that was
Category: News & Politics
By:
vic-eldred
•
2 weeks ago
•
54 comments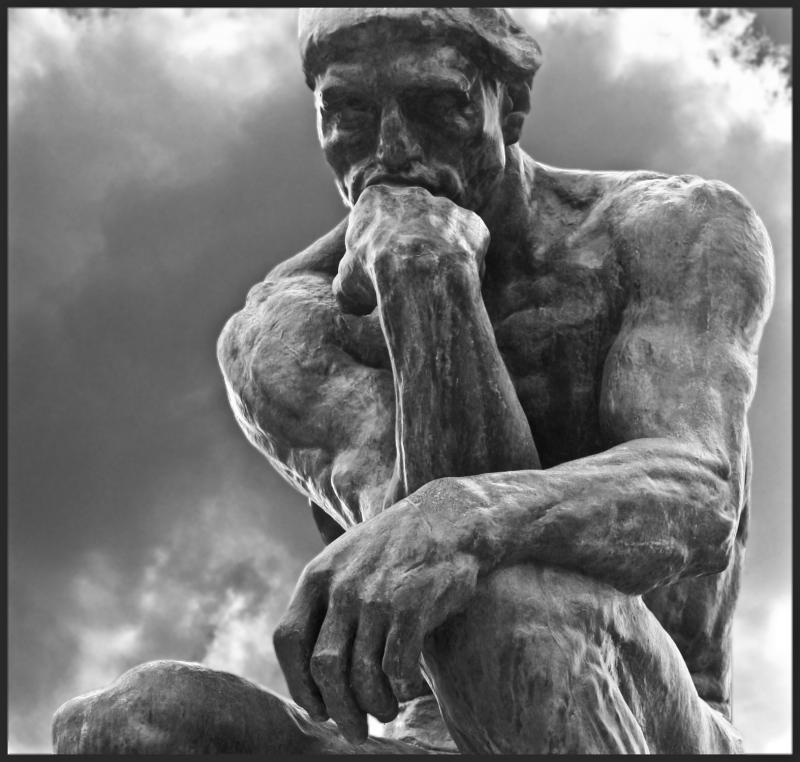 I don't think they are appropriate tactics, but it happens to everybody
It's been another week in the Republic of Biden, where the great unifier leads us down a path of chaos. It was a week that saw Biden's poll numbers sink, yet again, in the democrat favoring Quinnipiac Poll to 38%. We can only assume that it's much less than that. The recent poll numbers have been driven mostly by independents. The very people most responsible for last November's Biden victory, but now having buyer's remorse. For many of it is like a Greel Tragedy in which the ending was obvious.

The week:




On Monday Attorney General Merrick Garland announced that the FBI would investigate a disturbing spike in harassment, intimidation and threats of violence against school administrators, board members, teachers and staff. In the memo the DOJ decries acts of violence, but is it actual violence or just a perception on the part of leftist school board members?  Why is the federal government getting involved in local school board meetings?  The answer is obvious. The regime is trying to intimidate American parents.

A day ago the Biden administration passed another milestone. Biden has presided over more covid deaths thus far in 2021 than were recorded in all of 2020. Let us not forget that Biden inherited the vaccines, antibodies, and masks that the previous administration passed on to him. Some blame the reluctance of some to get vaccinated. Who is to blame for that? Wasn't it Biden and Harris that created doubts about the vaccine in the 2020 election? Others claim that it is the 20% of infected migrants coming accross the southern border daily in record numbers.

It was also the week that saw Senate democrats in a bind to raise the debt ceiling. They had a real problem on their hands for a while. Last night however, Senate Minority Leader Mitch McConnell let them off the hook. The procedural move to break the GOP filibuster, which required 60 votes, was the first hurdle cleared, with a final count of 61-38. Mconnell and 10 other Republican Senators ultimately voted to advance the vote. The reasons behind the move are unknown.  Following McConnell's lead were: Alabama Sen. Richard Shelby, Alaska Sen. Lisa Murkowski, Maine Sen. Susan Collins, Missouri Sen. Roy Blunt, Ohio Sen. Rob Portman, South Dakota Sen. John Thune, South Dakota Sen. Mike Rounds, Texas Sen. John Cornyn, West Virginia Sen. Shelly Moore Capito and Wyoming Sen. John Barrasso.

Floating under the media radar was the story of another migrant caravan on the way to the southern border.  Officials from Panama have already warned the Biden administration that up to 60,000 Haitians are on the way. Governor Abbott and others are preparing for another onslaught of migrants. No word yet from the administration.

It was also the week that saw Facebook employee, democrat ativist and designated whistleblower Frances Haugen testify before Congress on what she described as a "morally bankrupt" company. She was treated to much fanfare, uncommon for a whistleblower and while she argued that Facebook needs more regulation, her real business with the Senate is yet unknown.

It was the week that John Kerry told the world how out of touch Joe Biden was: "[Biden] asked me. He said, 'What's the situation?' And I explained- he had not been aware of that. He literally had not been aware of what had transpired," Kerry said towards the end of the interview. "And I don't want to go into the details of it, but suffice it to say, that the president, my president is very committed to strengthening the relationship and making sure that this is a small event of the past and moving on to the much more important future."

https://www.foxnews.com/media/john-kerry-biden-literally-had-not-been-aware-france-dustup

And of course, yesterday marked the 25th anniversary of the start of Fox News, Not many thought the network would succeed. Fox News proved them all wrong and is now the leading cable news network. As a matter of fact, it's more than a news network, it has become a relationship for many. Here is to another 25 years!


What have we learned?

First we learned how authoritarian the Biden regime has become. Imagine the federal government targeting parents? Or the IRS now having more information on Americans? We also learned that Joe Biden is fine with a US Senator (a female) being harassed by leftist activist: "I don't think they are appropriate tactics, but it happens to everybody" ....Joe Biden. It does???  And of course, John Kerry let it be known to any doubters that Joe Biden is not in charge of his "administration."

Social media is trying to shut down the Babylon Bee. A great site that the left hates. To them it's satire that comes all too close to reality.

We also learned right here that there are those who are now open about scrapping the Constitution. It's official. It was written by evil white men and we need to rewrite it.

I told you so!

Then there was the virtue signaling from those with racial grievance. The same group that gets used by the far left. They seem to be reliving the Civil rights movement. They were too young to be a part of it so now they want to do it all over again with the rest of us as a foil.  Then there are those who still don't believe that the rioters from last year went unpunished. We had to prove it to them all over again. It's a tedious business!  And last but not least we still have a few here who fear Donald Trump. Last night Sean Hannity had Donald Trump on the phone, during his show. He asked Trump about the idea of campaigning (if he does run again) with a lighter tone? Trump reminded Hannity of all the resistance he faced as President and the Russia hoax, the endless investigations and the faux impeachments. He said, as only Trump could: 'Sean, I don't have the luxury of being "dainty."



Until next week, keep up the fight!