Progressive Justice in Loudoun County
Category: News & Politics
By:
vic-eldred
•
2 weeks ago
•
93 comments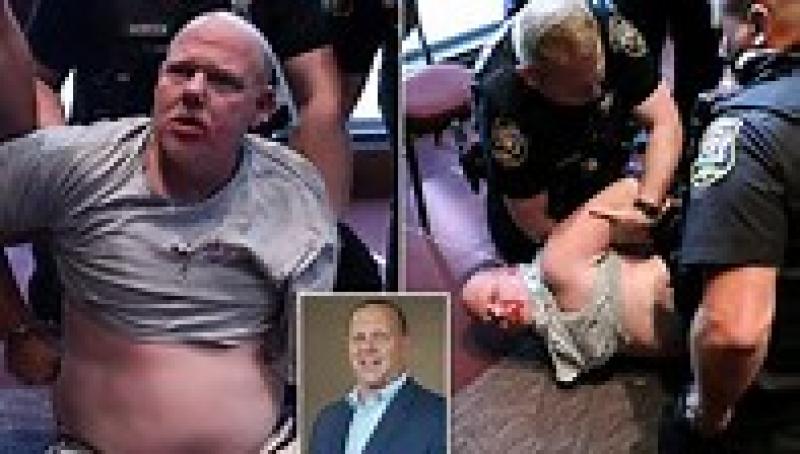 Loudoun County father who was dragged out of woke school board meeting reveals his daughter was 'raped' in the girls' bathroom by a 'skirt-wearing' male student who was arrested for assaulting a SECOND girl months later - but staff did nothing
Does anyone recall the story of the school teacher who resigned during a school board meeting a few months ago?  Let me refresh everyone's memory: that was the story which focused on a teacher who was fed up with being used to indoctrinate children. Some may recall that someone here, who should know better, intervened to say that the story was skewed because the school board meeting was conducted to hear opinion's on a proposed transgender policy.

Let us fast track to Stone Bridge High School in Loudoun County VA, where it turns out that a 9th grade girl was sexually assaulted in May by a boy allegedly wearing a skirt who entered the girl's restroom. The boy was arrested for forceable sodomy. Accounts were horrific. This month that same boy (who had been quitely transfered) raped another girl in another school. At the aforementioned school board meeting in June, the school superintendent, Scott Zeigler, told those inquiring about the event that the school board had no records of any assault. That was a very contentious meeting. Scott Smith is the father of the girl allegedly assaulted in a school bathroom. He came to a school board meeting to explain what happened to his daughter, but before he could finish speaking he was tackled and arrested.

At the same time all of this was going on the school board was pushing a transgender policy (known as "policy 840"), which allows students to use any restroom they want. All of this raises the possibility that the school board tried to cover up the rape of a child in order to pass a policy that democrats were adamant about, yet most parents were against. The Soros backed prosecutor of Loudoun County personally went to court to charge the victim's father with disorderly conduct and is seeking jail time for him.


This is an evil ideology that uses the force of law against those who get in the way and unfortunately, that needs to be said!