Giants great Sam Huff dies
Category: Sports
By:
vic-eldred
•
3 weeks ago
•
14 comments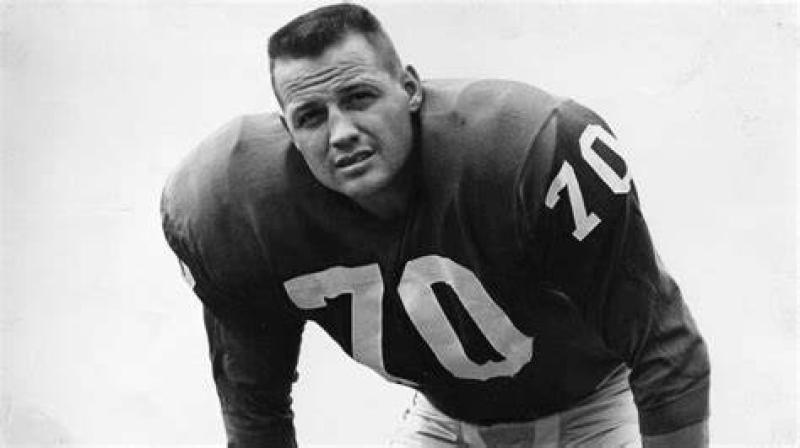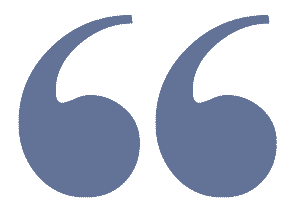 "As long as I live," Huff wrote in his autobiography, "I will never forgive Allie Sherman for trading me."
Not everyone may remember Huff or the legendary team he played for. Long before there was a NE Patriots, the New York Giants broadcasts were piped into New England. During the 1950's that was our team. Sam Huff was the son of a coal miner, who went from a blue collar working family to football stardom as a member of the New York Giants. Huff became a revolutionary defensive player as the middle linebacker and key component of defensive coordinator Tom Landry's new 4-3 defense. That's right Tom Landry was then a defensive coordinator for the Giants. Also coaching for the Giants was the great Vince Lombardi. Such was life for the New York Giants in the 1950's.

Huff played in six championship games in total for the Giants, including "The Greatest Game Ever Played" against the Baltimore Colts in 1958. He was traded from the Giants in 1962 and spent 5 years with the Washington Redskins.

The press release from the Giants: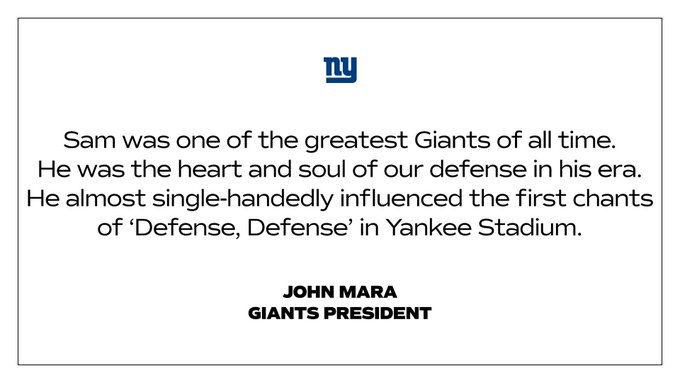 He will always be remembered to those old enough to have seen him play.