What Was The Best Family Road Trip You've Ever Taken?
Category: Travel, Geography and Foreign Cultures
By:
buzz-of-the-orient
•
2 years ago
•
10 comments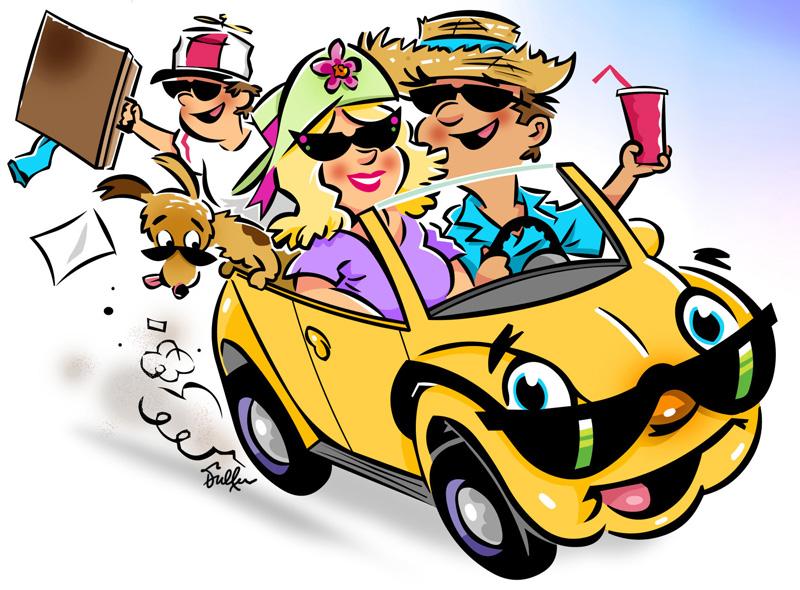 What Was The Best Family Road Trip You've Ever Taken?
I just read an article about family road trips, and it gave me the idea to write this article. 
Road trips are common in Canada and the USA, and most of us have taken at least a few.  But was there one memorable family road trip that was greater than all others.  Let's hear about it, with photos if you have any.  By a family road trip, I mean with your spouse and your kids. 
I've taken many road trips, but very few family ones.  With my wife alone I've driven in England and North Wales, from Toronto to past Quebec City to Montmorency Falls, and another with her to Provincetown Cape Cod.  When I was 16 I drove with my parents to Miami Beach, and other times with them to the Catskills and New York City, and to Washington D.C., and later on with friends I've driven to Chicago, to the Philadelphia Folk Festival, to the Newport Folk Festival, to the Smithsonian Festival of American Folklife in Washington D.C., to the  Fox Hollow Folk Festival in upstate New York, to the Tanglewood Music Festival in Massachusetts, to Miami Beach, to New York City, Boston, Provincetown and Nantucket Island (partly a ferry boat trip in that case, of course).  I don't consider day trips to Niagara Falls, Buffalo, Detroit or anywhere in Ontario as road trips.
Although we did take a family road trip to see the Baseball Hall of Fame in Cooperstown, the very best road trip I ever had was a family road trip along the California coast road from as far north as Muir Woods north of San Francisco and then south as far as Long Beach.  My daughter was 16 and my son 12.  Unfortunately all the photos of that road trip are all back in storage in Canada, so I will have to describe it, and post a few photos from the internet of some of the outstanding experiences we had along the way.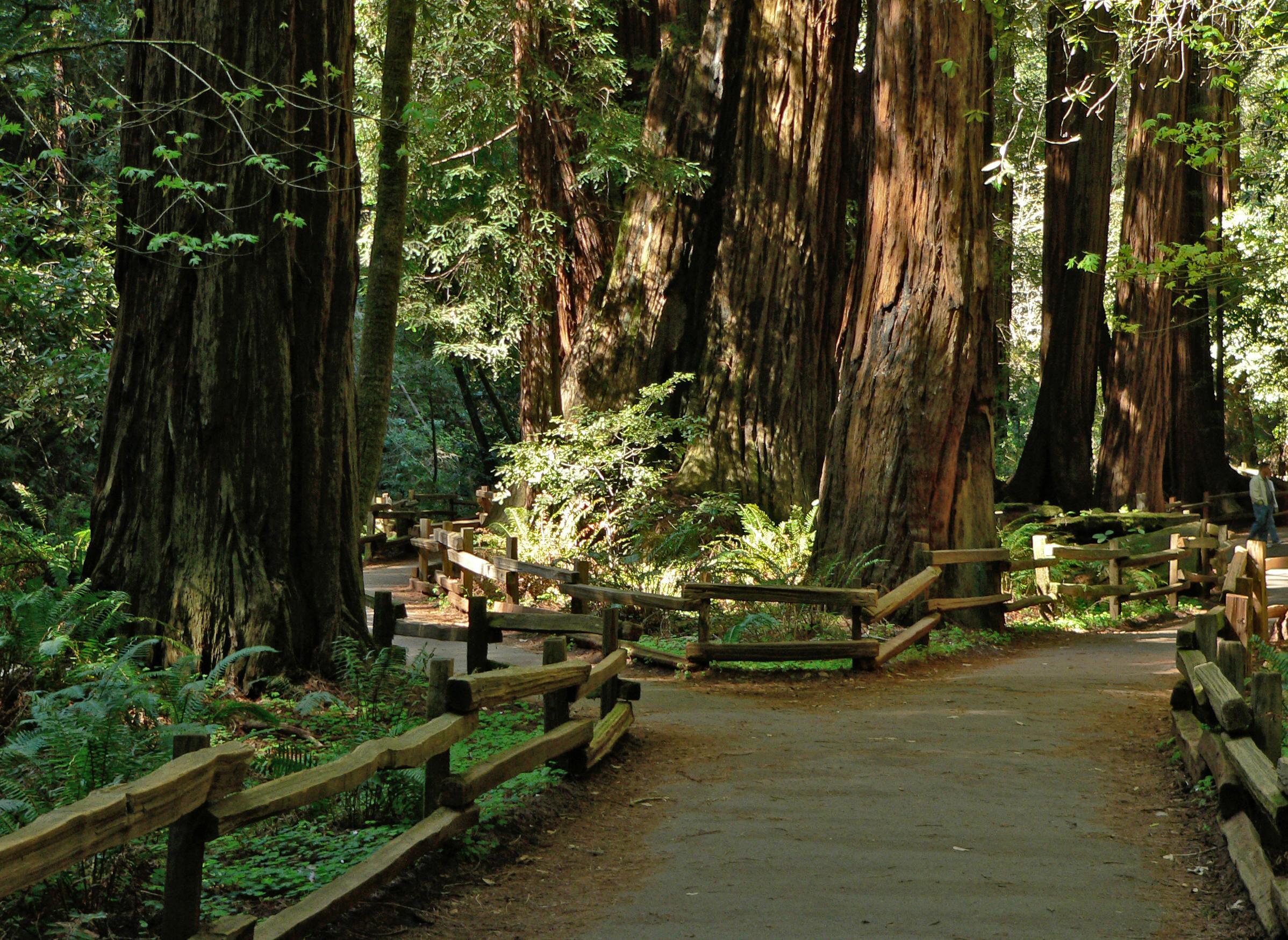 In 1990 we flew to San Francisco and at the airport rented a car, then drove north to the Muir Woods to see the Redwood Forest that Woody Guthrie wrote and sang about and we marveled at the giant redwoods, never having seen trees anywhere near that big, then back to San Fran cisco for a couple of days.  We went inside the WW2 Submarine that's docked at the wharfs and at Fisherman's Wharf I bought my iconic grey fisherman's cap (that I wore in cold weather for about 25 years until it disintegrated) and took a tour of Alcatraz.  We stayed in a really pleasant Bed & Breakfast there, and then continued down the coast road, checked out the University of California at Santa Cruz, then on to Monterey where we viewed its famous aquarium and drove along the scenic 17 Mile Drive past Pebble Beach in order to take a photo of the famous Lone Cyprus.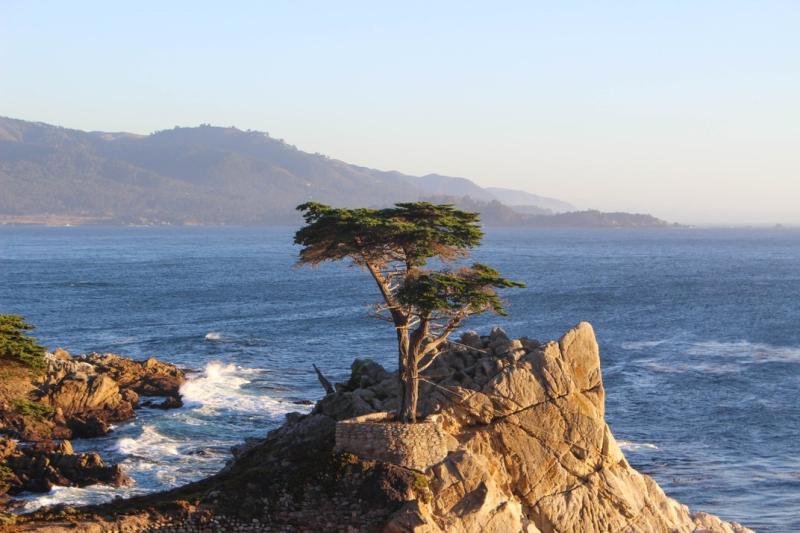 I'm embarrassed to tell you what happened there.  When we left the car to go look at the tree, I locked the car doors, leaving the keys in the ignition.  Without a phone, we had to ask tourists in another car to please contact the police on their way out to come and help us.  The police did come eventually, pushed a thin steel bar down the window to unlock the car, and we then stayed overnight in Monterey.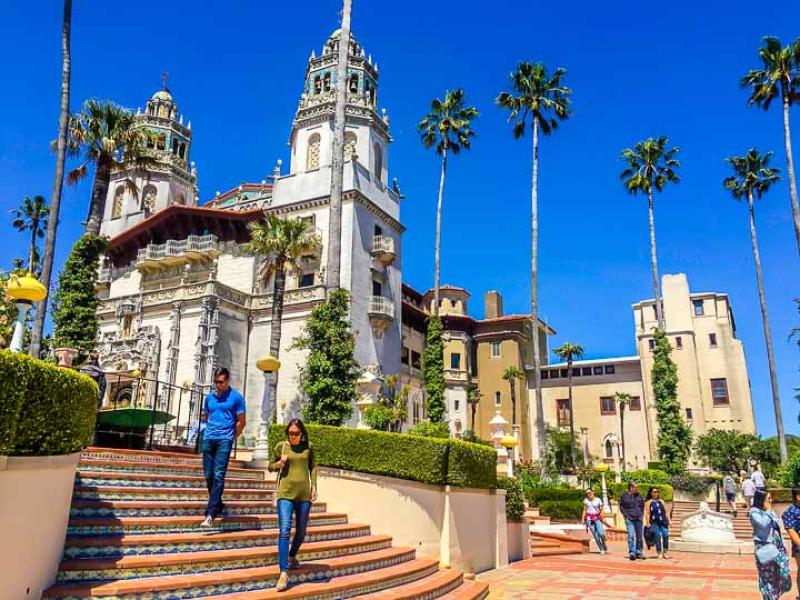 Continuing past Big Sur we stopped to see Hearst Castle at San Simeon (with Citizen Kane in mind).  That was an amazing place.  I recall seeing sea lions frocking just off the coast there.  We then found a place to stay in San Luis Obispo.  Next day we continued to Santa Barbara where we ate lunch.  If I remember correctly, there was a lot of Spanish styled architecture there, and then we continued all the way to Los Angeles.  We had a place to stay there, a Toronto movie actor client who was also a long-time good friend had given me the keys to his place in West Hollywood.  In L.A. we took in some usual tourist sites, Rodeo Drive, Universal Studios Theme Park where the most memorable thing I can recall is the "Jaws" shark.  I'll never forget the great pancake restaurant in the Farmers Market.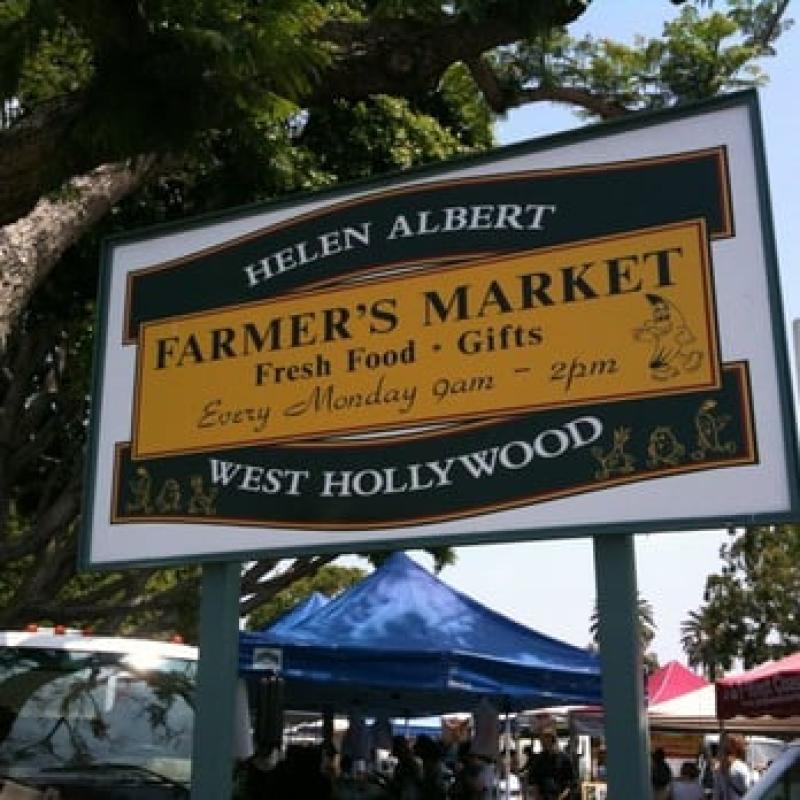 From L.A. we drove down the coast to Long Beach where we toured the Queen Mary that was docked there.  I had never been on a cruise and for me it was a claustrophobic experience in its hallways so ever since I've never wanted to go on a cruise.  Then back to the airport at L.A. for a flight back to Toronto.  The best family road trip we ever took.
Now, what about you?  Can you describe YOUR best family road trip?  If you can, add photos.