Rocket plume, orbital mishap, or something else?
Category: Other
By:
dig
•
5 months ago
•
17 comments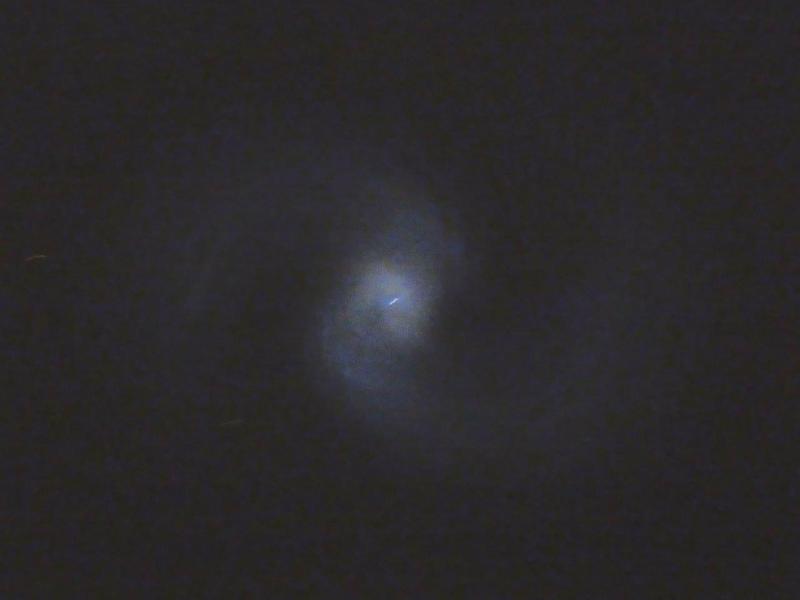 This cruised over my backyard earlier, about 6:50 PM Central.
It was a point of light much like a satellite in size and speed, but with a large gaseous spiral around it, all moving together in an otherwise cloudless sky. It was bright and obvious, and the whole thing was about the size of a volleyball held at arm's length. It moved north to south in the western sky, about 45 degrees above the horizon, and was out of sight in a matter of minutes.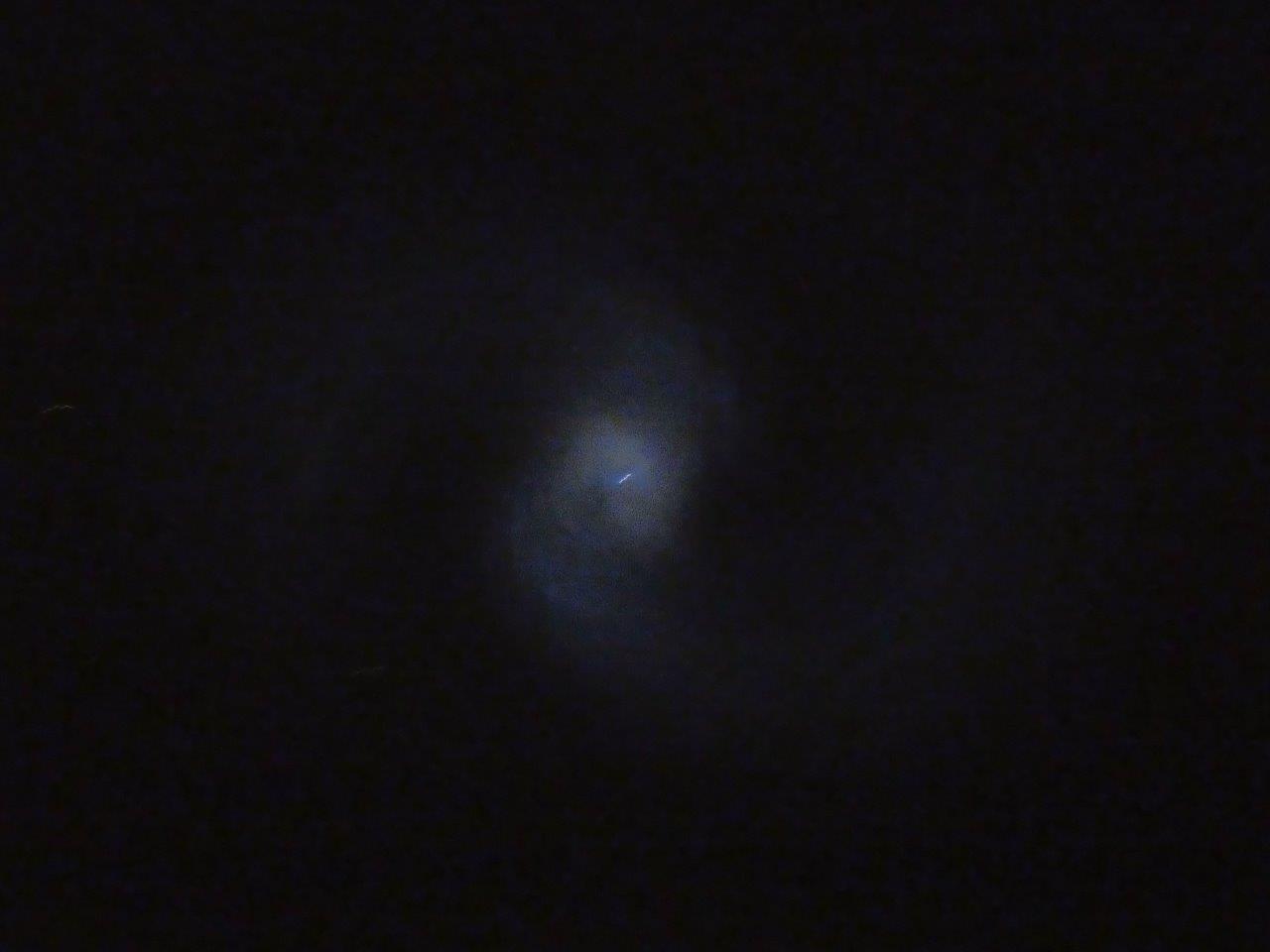 ***
Here it is with a contrast adjustment...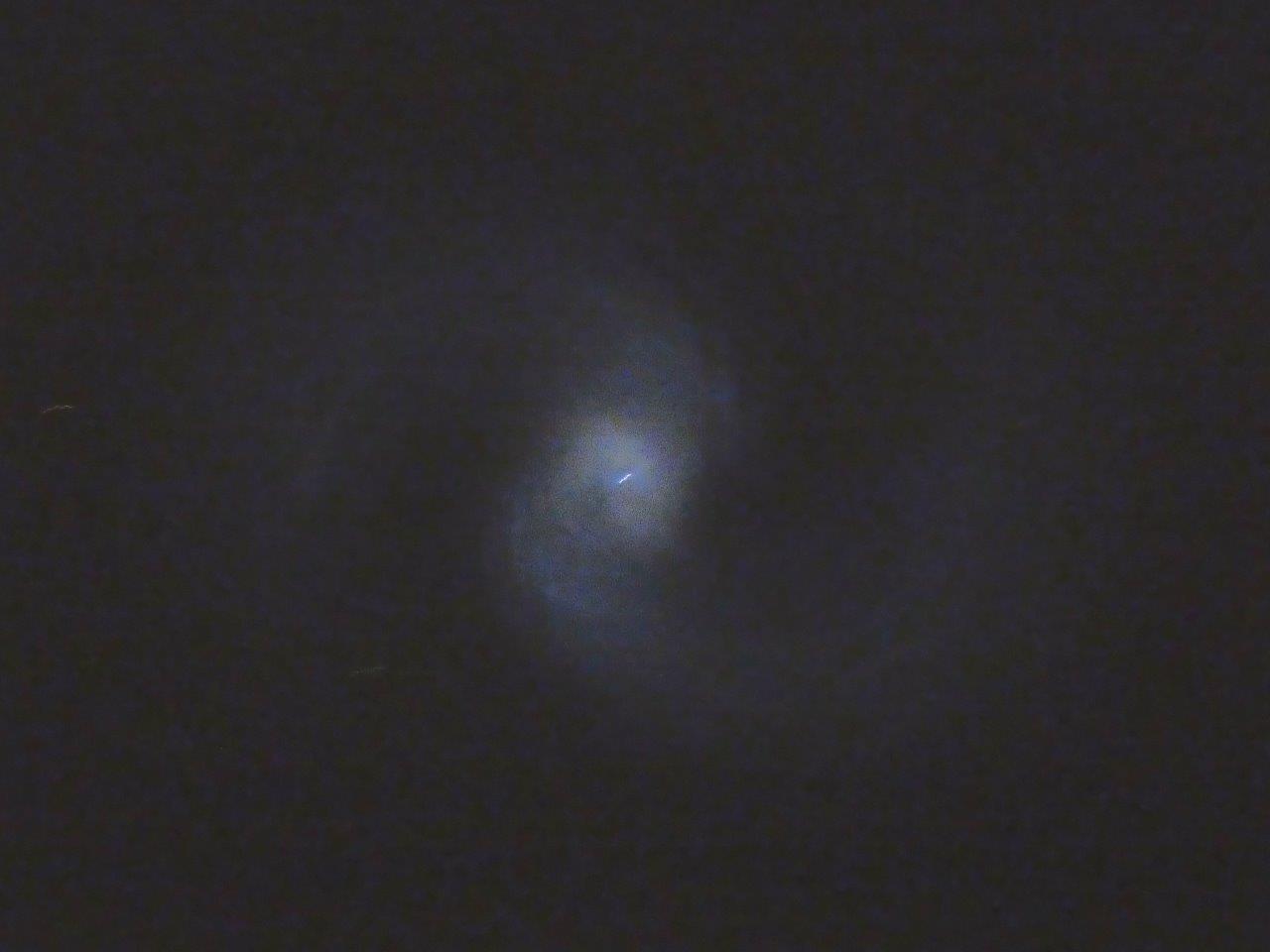 I'm pretty sure the rectangular shape of the central point is a camera artifact.
At first I thought it might have been a rocket plume, but from north to south? Could something have blown up in orbit instead?
I wish the image quality was better, but I was in a hurry to get any kind of shot at all.