A rendezvous with Elon Musk
Category: Op/Ed
By:
vic-eldred
•
one month ago
•
97 comments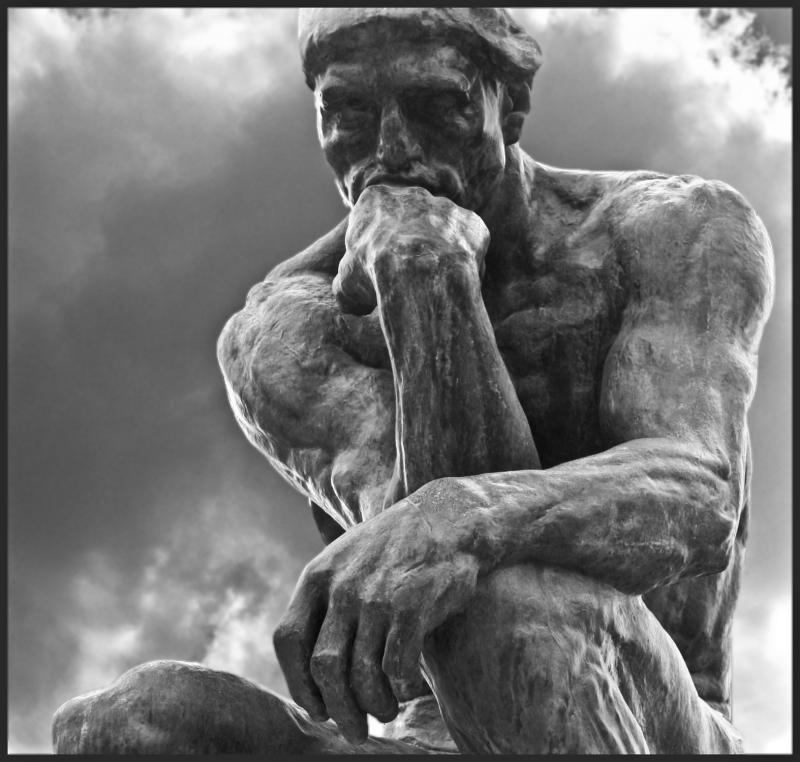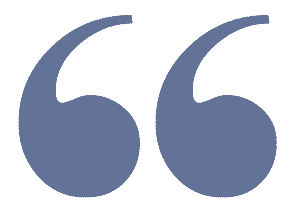 I invested in Twitter as I believe in its potential to be the platform for free speech around the globe, and I believe free speech is a societal imperative for a functioning democracy," Musk wrote in a letter sent to Twitter Chairman Bret Taylor and disclosed in a securities filing.
The Board of Directors at Twitter has a rendezvous with Elon Musk and they have a decision to make. They can take his generous offer of $43 Billion Dollars or they can explain to their stockholders why they did not. The question is are they businessmen or ideologues?

If they are rational businessmen, they have to consider what lies ahead for the company. In less than a year the Republicans will control committees in congress and investigations of the policies of social media platforms are a certainty. They are sure to focus in on the censorship of the Hunter Biden laptop story during the 2020 election and the silencing of those who raised the question of a lab leak in Wuhan or quashing any suggestion of getting tough on China or why a former US President was banished from the site while murderous dictators were not. The question of whether Twitter stifled Conservative speech will be front and center. There is also competition from new companies to consider. How much has Twitter membership been taken by others?  The Board has until April 20th. Free speech & the interests of the stock holders hangs in the balance.


The Week:

Calamity Joe:   Joe Biden's poll numbers have sunk to new lows after the Department of Labor reported that consumer prices had risen 8.5% compared to a year ago. Biden has enacted extremely radical policies that have produced inflation, drastically high fuel prices, a wide open border and rising crime. His position and that of the democratic party is so dire that former Clinton advisor Mark Penn had this to say:

"These are spectacularly low [approval] numbers. To really get down to it, only a third being favorable and in the 20s on independents, of course makes [Biden's] re-election a virtual impossibility. The administration has got to pivot or this is going to be a tornado of a midterms if these numbers continue to hold up. And frankly, they've had month after month here to do something to turn around on inflation, on immigration, on Ukraine, on crime. And they just haven't done it. They have done small little incremental changes. They need big changes to change some big numbers."

https://www.foxnews.com/media/bidens-spectacularly-low-approval-rating-reelection-virtual-impossibility-former-clinton-pollster


Subway Terror: "Frank James, the primary suspect in Tuesday's subway shooting in New York City that left 29 injured, has been taken into custody and indicted on a federal terrorism charge, officials announced on Wednesday.

James was arrested at the corner of St. Mark's Place and 1st Ave. in the East Village of Manhattan, NYPD commissioner Keeshant Sewell said at a press conference with city and law enforcement officials. Mayor Eric Adams joined via video conference from his residence, where he is quarantined after testing positive for Covid.
"My fellow New Yorkers: we got him. We got him," Adams told the conference.
NYPD chief of detectives James Essig said James has nine prior arrests in New York between 1992 and 1998, as well as other arrests in New Jersey. Breon Peace, the U.S. Attorney for the Eastern District of New York, said James has been charged with one federal charge of violating a law banning terrorist attacks on mass transit."

nationalreview.com/news/nyc-subway-shooting-suspect-in-nypd-custody/


Lone Star Border Security: "Chihuahua state governor Maria Eugenia "Maru" Campos has struck a deal with Gov. Greg Abbott that resolves a massive slowdown  in cross-border commerce that followed Abbott's decision to increase state inspections of trucks.

In a joint news conference Thursday evening, Campos and Abbott announced the agreement after a meeting in Austin.
Abbott said Campos presented "the best border security plan that I have seen from any governor of Mexico."
Campos said Chihuahua would collaborate with the Texas Department of Public Safety, and Abbott said state troopers could now return to random inspections at the Texas border."

https://news.yahoo.com/chihuahua-governor-talks-texas-gov-181415972.html?fr=sycsrp_catchall


Florida abortion law: "TALLAHASSEE, Fla. (AP) — Florida Gov. Ron DeSantis signed a 15-week abortion ban into law Thursday as the state joined a growing conservative push to restrict access to the procedure ahead of a U.S. Supreme Court decision that could roll back abortion rights in America.
"This will represent the most significant protections for life that have been enacted in this state in a generation," DeSantis said as he signed the bill at an evangelical church in the city of Kissimmee."

https://news.yahoo.com/florida-governor-expected-sign-abortion-143623099.html?fr=sycsrp_catchall


Trump cites possible health issues: Former President Trump is the master of confusing mind games. His skill-set was recently showcased in a Daily Mail headline : "Trump, 75 admits his health could stop him running for president in 2024 and says Pence, DeSantis and  Mike Pompeo  would NOT oppose him in a Republican primary."

https://thehill.com/opinion/campaign/3267190-will-trump-practice-the-art-of-withdrawal-ahead-of-2024-presidential-primaries/



Ukrainian victory:   "One of Russia's most essential warships, a guided missile cruiser named Moskva, sank on Thursday while it was being towed to port, the Russian military said. The Ukrainian military said its forces had badly damaged the ship  with a missile strike off Ukraine's battered southern coast, though Russia has not acknowledged the missile strike and said the ship sank because of a fire.
The Pentagon confirmed the ship was badly damaged but did not go so far as to say it had sunk, according to The Associated Press."

https://news.yahoo.com/russia-says-moskva-warship-sunk-212809146.html?fr=sycsrp_catchall




What have we learned:




We learned that the divisive race-baiting rhetoric of the democratic party leads to murder and mayhem, as the nation watched the horror of what took place in a Brooklyn subway station this week. The democratic party has been using this rhetoric to turn out the black vote, which they desperately need due the the loss of the blue collar vote. It gins up racial hatred, but gets the desired effect at the polls. Responsible leadership would have denounced such tactics long ago. Leadership is something the democrats sorely lack.



Cartoon of the Week: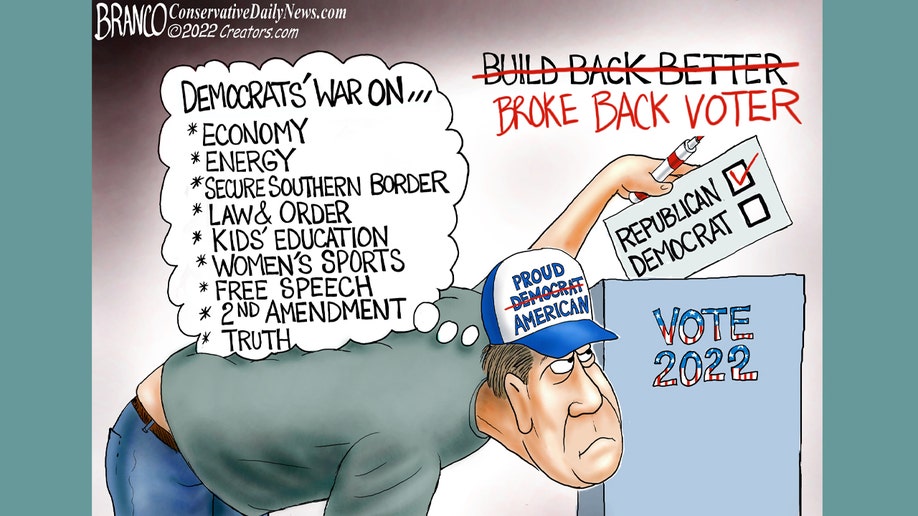 Honorable Mention:






Governor Greg Abbott:

"We live in a time with the most extreme and urgent border crisis in the history of the state of Texas," Abbott said. "In just the past 15 months there's been more than 1.6 million people come across the Texas border illegally."

foxnews.com/politics/texas-gov-abbott-title-42-state-population