January 6th hearings: LIVE UPDATES
Category: News & Politics
Via:
jbb
•
3 weeks ago
•
17 comments
By:
NBC News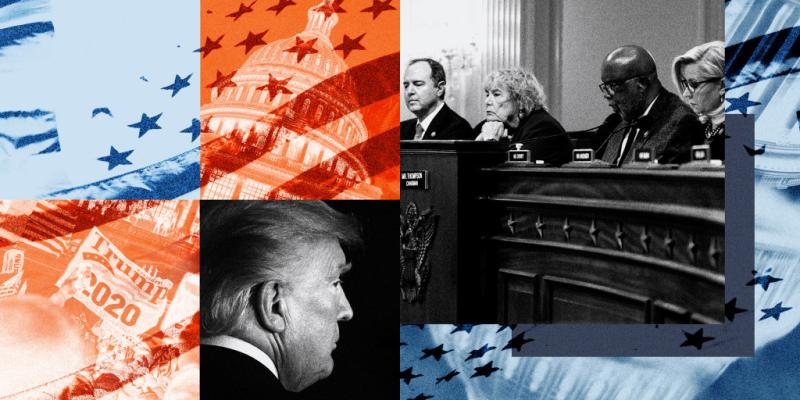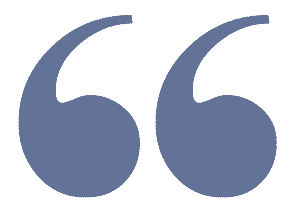 The January 6th committee on Thursday begins public hearings on the attack.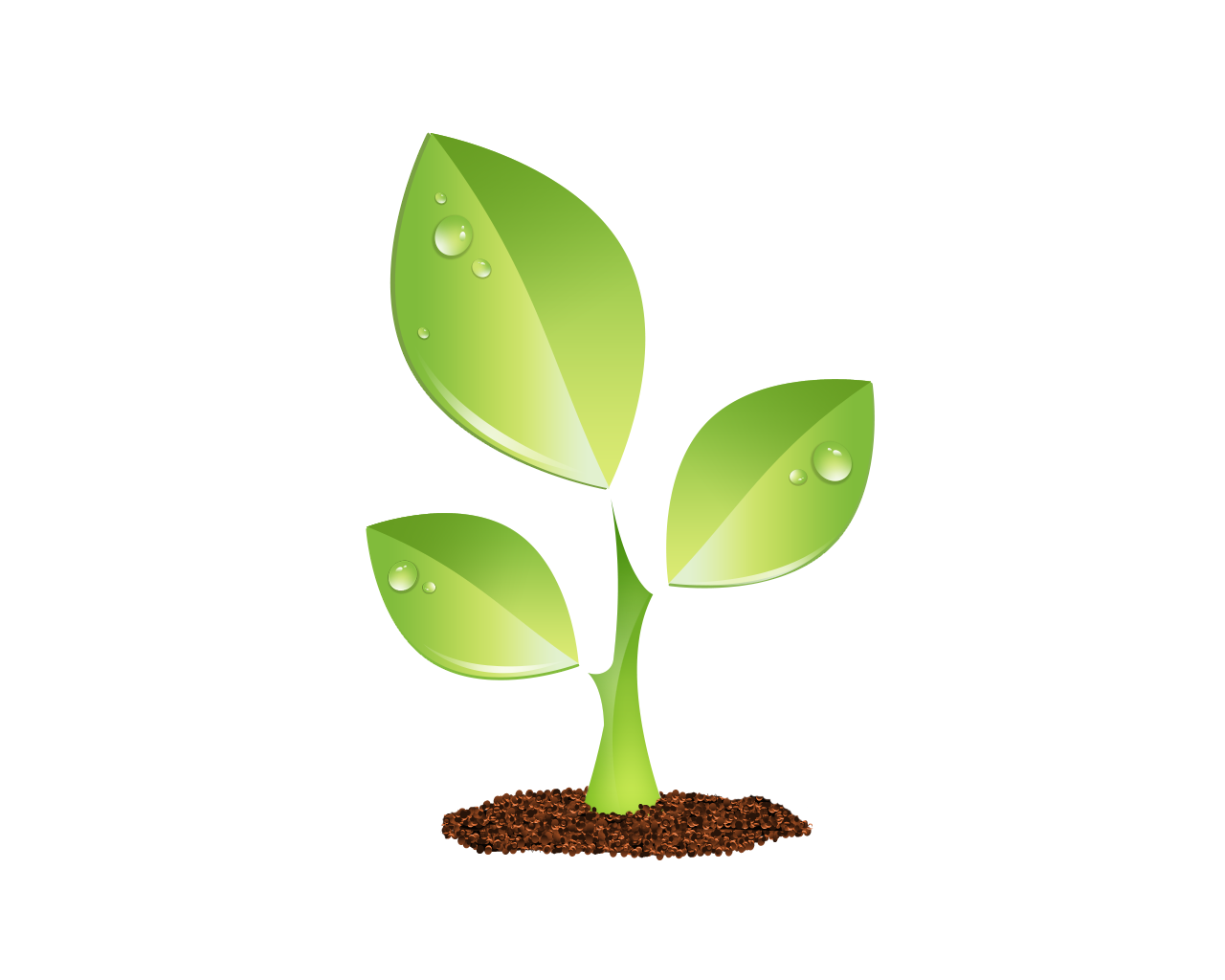 S E E D E D C O N T E N T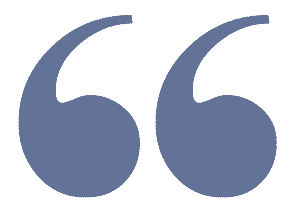 Link copied June 9, 2022, 2:32 PM UTC / Updated June 9, 2022, 9:35 PM UTC By NBC News
The House committee investigating the deadly Jan. 6 riot at the U.S. Capitol begins a series of long-awaited public hearings Thursday.
The hearing is expected to feature hours of testimony and what the committee has said is newly unearthed evidence about how a mob of then-President Donald Trump's supporters came to lay siege to the Capitol to block members of Congress from formalizing Joe Biden's victory in the 2020 presidential election.
The panel hopes the televised hearings will lay out just how vulnerable American democracy is in the hope of spurring accountability and change.
Thursday's hearing, the first of at least six, begins at 8 p.m. ET.
Trump's super PAC buy $500k in advertising attacking Jan. 6 committee

Vaughn Hillyard
44m ago / 9:35 PM UTC
Trump's super PAC — Save America PAC — announced it will buy $500,000 worth of television and digital ads to counter the Jan. 6 committee.
"The Democrat Congress ignores our problems — instead, spending millions on another partisan witch hunt. It's a disgrace," the ad states.
The PAC would not say in which markets the advertisements will air.
Democrats hope hearing reminds voters why they backed Biden
Kristen Welker, Josh Lederman and Carol E. Lee
1h ago / 9:16 PM UTC
Some Democrats close to the White House hope tonight's Jan. 6 hearing reminds voters why they supported Biden for the presidency in 2020. They said they won't shy from trying to link Trump-backed candidates in key races to Jan. 6.
"If what's presented, and it's consequential, and the evidence is there, people will take stock of where we are and what candidates are saying and doing as it relates to the democracy," one of them said.
But even Democrats close to the White House who hope it refocuses voters' attention acknowledge that that is unlikely to change the political trajectory against the backdrop of record gas prices and soaring inflation. But, another one of them said, "it reminds people that Joe Biden is not Donald Trump.
Judge orders John Eastman to send more emails to Jan. 6 committee
Rebecca Shabad
1h ago / 9:05 PM UTC
A federal judge ordered John Eastman, the Trump lawyer who wrote memos arguing then-Vice President Mike Pence could overturn the 2020 election, to turn over about 170 documents to the House committee investigating the Jan. 6 attack on the Capitol.
U.S. District Judge David Carter said in a filing Tuesday that while 440 documents are privileged, Eastman would have to give the committee 159 other documents by Wednesday afternoon, which include communications from former President Donald Trump about state electors in swing states and the sizes of his campaign rallies. The committee did not immediately respond to a request for comment about whether Eastman met the deadline.
The judge pointed to an email from Dec. 20, 2020, that he said included evidence of a potential crime.
Ex-Education Secretary Betsy DeVos wanted to know if 25th Amendment was viable option to remove Trump
Rebecca Shabad
2h ago / 8:19 PM UTC
Former Education Secretary Betsy DeVos said in a new interview that she spoke with other Cabinet members, including then-Vice President Mike Pence, on the day after the Jan. 6 riot to discuss the possibility of removing Donald Trump as president.
"I spoke with the vice president and just let him know I was there to do whatever he wanted and needed me to do or help with, and he made it very clear that he was not going to go in that direction or that path," DeVos told USA Today.
"I spoke with colleagues. I wanted to get a better understanding of the law itself and see if it was applicable in this case," she added. "There were more than a few people who had those conversations internally."
Under the 25th Amendment, the vice president can, with the support of the majority of the Cabinet, invoke the measure and declare the president unfit for office, which could lead to his early removal.
GOP congresswoman feared Trump supporters' reaction on Jan. 6: 'They're going to go nuts'
Dareh Gregorian and Jesse Rodriguez
2h ago / 7:54 PM UTC
Rep. Debbie Lesko, R-Ariz., told colleagues the day before the Jan. 6 riot she was worried that Trump supporters would "go nuts" if — and "most likely" when — lawmakers failed to overturn the election results, a newly disclosed audiotape reveals.
In the tape, which NBC News obtained from the authors of "This Will Not Pass: Trump, Biden, and the Battle for America's Future," Alex Burns and Jonathan Martin, Lesko said she'd "asked leadership to come up with a safety plan for members."
"I'm actually very concerned about this, because we have who knows how many hundreds of thousands of people coming here. We have antifa, we also have, quite honestly, Trump supporters who actually believe that we are going to overturn the election. And when that doesn't happen — most likely, will not happen — they are going to go nuts," she said. "And maybe we need a transportation plan to get us to our homes with police or something because I don't know what to expect and I'm concerned about it."
Burns and Martin said McCarthy assured her on the call with GOP conference members that such plans were being made. She objected to her state's electors' being certified on Jan. 6, 2021.
Lesko's office did not immediately respond to a request for comment on the tape.
Link copied 3h ago / 7:43 PM UTC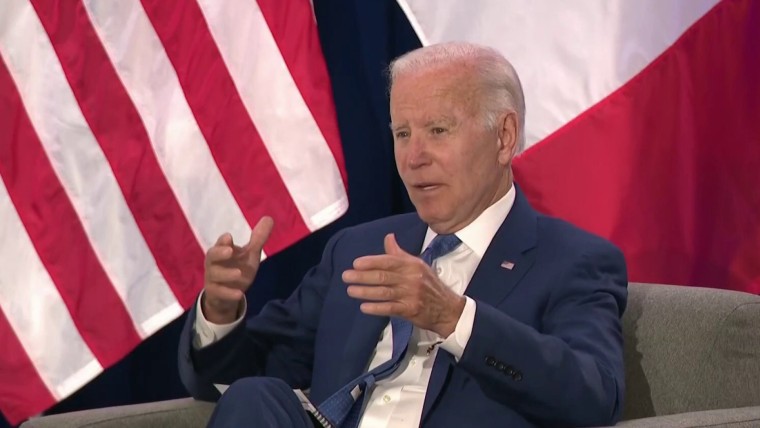 Biden ahead of Jan. 6 hearing: Capitol rioters 'broke the law,' tried to overturn election
June 9, 202202:58
Navarro called FBI agents who arrested him 'kind Nazis'
Daniel Barnes and Zoe Richards
3h ago / 7:34 PM UTC
Peter Navarro, a onetime aide to former President Donald Trump, called FBI agents who arrested him "kind Nazis" and was offered a phone call to an attorney after his arrest despite his claims to the contrary, according to an FBI summary of his post-arrest interview.
A federal grand jury indicted Navarro, 72, last week after he refused to comply with a subpoena from the House committee investigating the Jan. 6 attack.
The FBI document was released in response to a letter Navarro sent to the judge in his case Wednesday. In the letter, Navarro alleged that the FBI agent who arrested him at an airport Friday on contempt of Congress charges refused to allow him to contact an attorney before he appeared before a magistrate judge.
GOP divided over how to defend Trump ahead of first Jan. 6 hearing
Peter Nicholas and Scott Wong
3h ago / 7:01 PM UTC
A split is emerging among Republicans about how best to counter the House Jan. 6 committee's opening hearing Thursday, as the party waits to see just how explosive the panel's findings prove to be.
One GOP faction believes the attack on the Capitol a year and a half ago is of so little interest to Americans by now that it's hardly worth rebutting the committee's presentation. More politically advantageous, that faction argues, is amplifying the message that President Joe Biden and his fellow Democrats are to blame for rising gas and grocery prices.
"I would not expect a full-fledged takedown of what's going on at the committee hearings," a Republican National Committee aide said, speaking on condition of anonymity to talk freely about strategic planning. "They will draw attention, but at the end of the day our job is to win elections. This doesn't help us, and we don't think it helps them [Democrats] either."
Top Pence aide to testify before Jan. 6 committee
Peter Nicholas and Garrett Haake
4h ago / 6:34 PM UTC
A key adviser to former Vice President Mike Pence who was with him at the Capitol when rioters tried to hunt him down will testify at the House Jan. 6 committee's public hearing next week, two people familiar with the matter said.
Greg Jacob was subpoenaed to appear and plans to comply. He testified privately before the committee in February.
His appearance could offer fresh details about the harrowing moments when Secret Service rushed Pence out of the Senate chamber just ahead of the mob that stormed the Capitol.
As Pence's chief counsel at the time, Jacob also will presumably speak about Pence's rationale in rebuffing Trump and certifying Joe Biden's victory. Pence concluded that his role in counting the electoral votes was merely ceremonial and that he couldn't legally carry out Trump's plan to delay certification while states looked into false claims that the election was stolen.
Emails released by the committee show that as the Capitol was being overrun, Jacob traded heated email messages with a lawyer advising Trump, John Eastman. Eastman had written a memo laying out scenarios in which Pence could recognize alternate slates of pro-Trump electors on Jan. 6, resulting in a Trump victory.
In one email to Eastman, Jacob wrote that "thanks to your bull---- we are now under siege."
Capitol Police officers who responded on Jan. 6 to attend hearing

Julie Tsirkin
4h ago / 6:08 PM UTC
At least three Capitol Police officers who defended the Capitol during the attack — Officers Harry Dunn and Daniel Hodges and Sgt. Aquilino Gonell — will be at Thursday's hearing, they said.
"Looking forward to hear about how many of our elected officials and respected leaders disregarded their oath to protect our country, the constitution and our democracy," Gonell said in a text message. "How they misled and continue misleading the American people for political gain and favors."
They will walk in with the three widows of officers who died in the aftermath of the insurrection: Erin Smith, Serena Liebengood and Sandra Garza.
Another group of officers who responded on that day will watch the hearing together at one of their homes.
Officer Eugene Goodman, who was awarded the Congressional Gold Medal after he diverted the mob away from the Senate chamber, is not expected to attend in person.
Rep. Luria hopes Jan. 6 hearings lead to legislative action
Sahil Kapur
5h ago / 5:46 PM UTC
Jan. 6 committee member Rep. Elaine Luria, D-Va., said Thursday she hopes the hearings will spark legislative action to prevent future attacks on the Capitol and stop attempts to steal elections.
"The goal is to get to the truth, to get to the bottom of the facts for things that led up to the events of Jan. 6, the events of that day and since. We are a legislative committee, we are also able to ultimately provide recommendations to prevent something like this from happening in the future," Luria told NBC News.
Luria said the hearing Thursday will be an "opening argument" and the panel will ultimately produce a "comprehensive report of what happened," which will serve as "as a starting point for making changes in the future."
"My hope is that everyone will take time to watch these hearings. I think that this is just too important of an event in our history to ignore, and too important to ignore the consequences for would it could mean in the future if we don't tackle some of the issues that led up to it."
'It'll change history': Jan. 6 panel hypes first public hearing
Scott Wong and Peter Nicholas
5h ago / 5:21 PM UTC
The House Jan. 6 committee is raising expectations for its first public hearing Thursday, saying the prime-time event will be packed with new video, audio and other information proving that former President Donald Trump was at the heart of the attack.
"We will be revealing new details showing that the violence on Jan. 6 was the result of a coordinated, multistep effort to overturn the results of the 2020 election and to stop the transfer of power from Donald Trump to Joe Biden," a Jan. 6 committee aide said in a call previewing the hearing with reporters on Wednesday afternoon, "and indeed that the former president Donald Trump was at the center of that effort."
The committee's pledge to present compelling new evidence is a risky proposition.
The promise of new details may tempt more people to watch and see for themselves what the panel has uncovered. But that also means the committee is on the hook to deliver. Unless members roll out fresh evidence, the hearings may go down as an overhyped bust.
Lawmakers trapped in House gallery during Jan. 6 attack will attend hearing in person

Scott Wong
5h ago / 4:56 PM UTC
A handful of Democratic lawmakers who were stranded in the House gallery during the Jan. 6 attack will attend Thursday night's prime-time hearing in person.
The group, which calls itself the "Gallery Group," asked the Jan. 6 committee for seats inside the Cannon Building hearing room, and its request was granted, Rep. Susan Wild, D-Pa., told NBC News. Fewer than 10 lawmakers from the informal group will attend in person.
"I see it as a really important thing in terms of history — 200 years from now people may be looking back at these hearings, they may be looking back at the testimony to ascertain what exactly happened in 2021," she said. "I want to have a front row seat to history, number 1, but number 2, I was there. I was unfortunately intimately involved in the proceedings of that day and I want to see the testimony."
Wild famously was captured in a photograph that day, lying on the floor, clutching her heart and holding hands with her colleague, Rep. Jason Crow, D-Colo., as rioters attempted to breach the barricaded House chamber.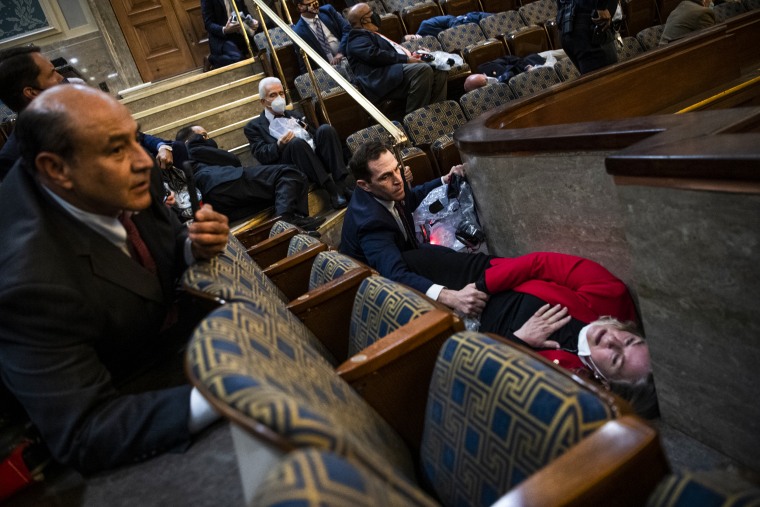 Rep. Jason Crow, D-Colo., comforts Rep. Susan Wild, D-Pa., while taking cover as Trump supporters disrupt the joint session of Congress to certify the Electoral College vote on Jan. 6, 2021.Tom Williams / CQ-Roll Call via Getty Images file
She said each member of the "Gallery Group" has dealt with the trauma from that day in their own way.
"I tend to compartmentalize. It's the only way I can get through working with the other side of the aisle, people who voted not to certify the election. Even after that experience, people voted against impeachment," Wild said. "So for me, it's better just to compartmentalize and not spend too much time thinking about it.
"It's had a huge impact on my family, particularly my adult kids, and so it's just a lot better for me if I try not to spend a lot of time thinking about it.
FBI arrests Michigan GOP gubernatorial candidate on Jan. 6 charges
Ryan J. Reilly, Pete Williams and Henry J. Gomez
6h ago / 4:31 PM UTC
A Republican candidate for governor in Michigan was arrested by the FBI on Thursday and charged with misdemeanors for his role in the U.S. Capitol riot on Jan. 6, 2021, the agency said.
Federal agents raided Ryan Kelley's home in Allendale, Michigan, on Thursday morning. NBC News received a tip about the raid, which was confirmed by a law enforcement official.
An FBI spokesperson later confirmed that a search warrant was executed at the home where Kelley was arrested. He faces four charges related to his alleged actions at the Capitol, including disorderly conduct and willfully injuring or attacking U.S. property, according to the criminal complaint.
Jan. 6 chair Thompson says panel will show 'significant video' from rioters' depositions

Scott Wong
6h ago / 4:17 PM UTC
Jan. 6 Committee Chairman Rep. Bennie Thompson, D-Miss., said the panel at its public hearing Thursday night will show "significant video" of depositions from Capitol rioters who have been convicted or pleaded guilty.
"We'll have significant video of some people who've been charged, some people who have been convicted, some people who pled guilty," Thompson told reporters Thursday morning.
The Justice Department has brought charges against 820 individuals involved in the Jan. 6 attack. At least 310 have pleaded guilty and five have been found guilty.
Thompson said that the roughly 90-minute hearing will provide a sweeping overview of the special House committee's investigation for the past 11 months."We'll outline what our work has entailed. We'll talk about a lot of the work that we've uncovered," he said. "We'll show some never before seen video that we have uncovered, and we'll just tell the story."
Earlier in the day, Thompson told NBC News that the panel had been rehearsing for the 8 p.m. hearing for at least two hours Thursday morning.
Georgia Secretary of State Raffensperger to testify publicly before Jan. 6 committee
Dareh Gregorian and Julia Jester
6h ago / 4:00 PM UTC
Georgia Secretary of State Brad Raffensperger will testify publicly before the House committee investigating the Jan. 6 attack on the Capitol at a hearing later this month, a source familiar with the planning confirmed to NBC News.
Raffensperger deputy Gabriel Sterling, the office's chief operating officer and voting system implementation manager, will also appear, the source said.
Raffensperger met privately with the committee for four hours in late November, where he testified about being pressured by then-President Donald Trump to change his election loss in Georgia to a win.
Who are the witnesses at the first Jan. 6 hearing?
Christopher Cicchiello
7h ago / 3:28 PM UTC
Two witnesses are expected to provide testimony at the first Jan. 6 committee hearing.
U.S. Capitol Police Officer Caroline Edwards:
Edwards was one of the first officers to be injured by pro-Trump rioters on Jan. 6, 2021, while protecting the U.S. Capitol and members of Congress inside. She sustained a traumatic brain injury after rioters knocked her to the ground. But even after the injury, Edwards continued to guard the entrance to the Capitol.
Edwards' injury has prevented her from returning to her role on the Capitol first responder unit, though she hopes to return once physically cleared.
Nick Quested:
On Jan 6, 2021, and in the days leading up, award-winning British documentarian and filmmaker Nick Quested was following the Proud Boys.
He captured the early rumblings of violent insurgence and the ensuing attack.
Most of his footage has remained unreleased to the public until now. Some of this footage includes a meeting between Enrique Tarrio of the Proud Boys and Stewart Rhodes of the Oath Keepers that occurred just blocks from the Capitol.
How to watch the Jan. 6 committee public hearings
Zoe Richards
7h ago / 2:58 PM UTC
The first public hearing held bythe House committee investigating the Jan. 6 riot will take place Thursday evening with witness testimony and video footage surrounding last year's attack on the Capitol.
The televised hearing is the first in a series that's expected to last through July.
The Jan. 6 committee begins hearings with a big challenge: Capture public attention
Peter Nicholas and Scott Wong
8h ago / 2:32 PM UTC
Seldom has a set of congressional hearings opened amid so much anticipation and, at the same time, so little guarantee of success.
The House committee investigating the Jan. 6 attack on the Capitol will hold the first of at least a half-dozen public hearings this week, having already promised stunning revelations that would lay bare just how dangerously close the U.S. came to losing its democracy.
"It's all about democratic resiliency. Can we fortify our institutions and our people against insurrection, coups and violence?" Rep. Jamie Raskin, D-Md., a committee member, told NBC News. "I hope we will be able to spur the country to make the necessary reforms to solidify democracy."