Inventing Anna: The tale of a fake heiress, Mar-a-Lago and an FBI investigation
Category: News & Politics
Via:
jbb
•
3 months ago
•
5 comments
By:
Laura Malt Schneiderman (pittsburghpg)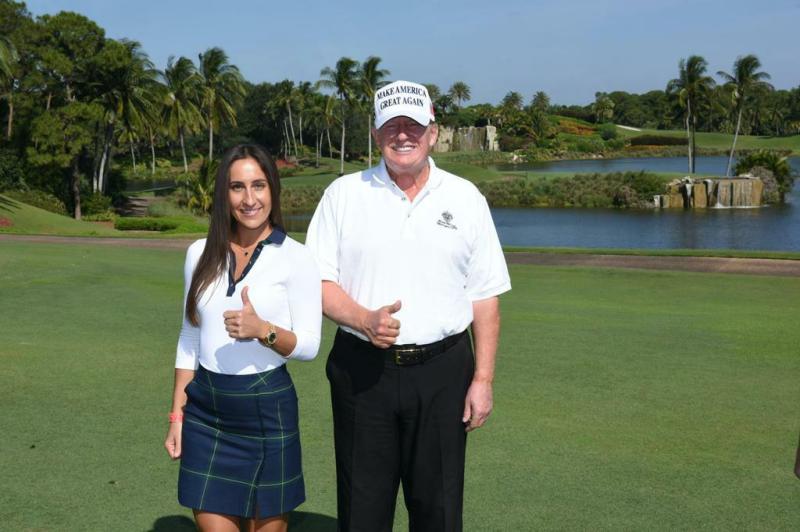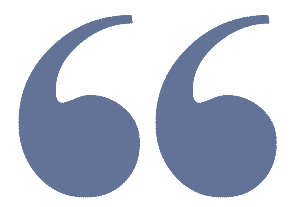 Inna Yashchyshen, who masqueraded as ''Anna de Rothschild,'' is the target of an inquiry into her financial activities — and her ability to easily reach the former president's inner circle.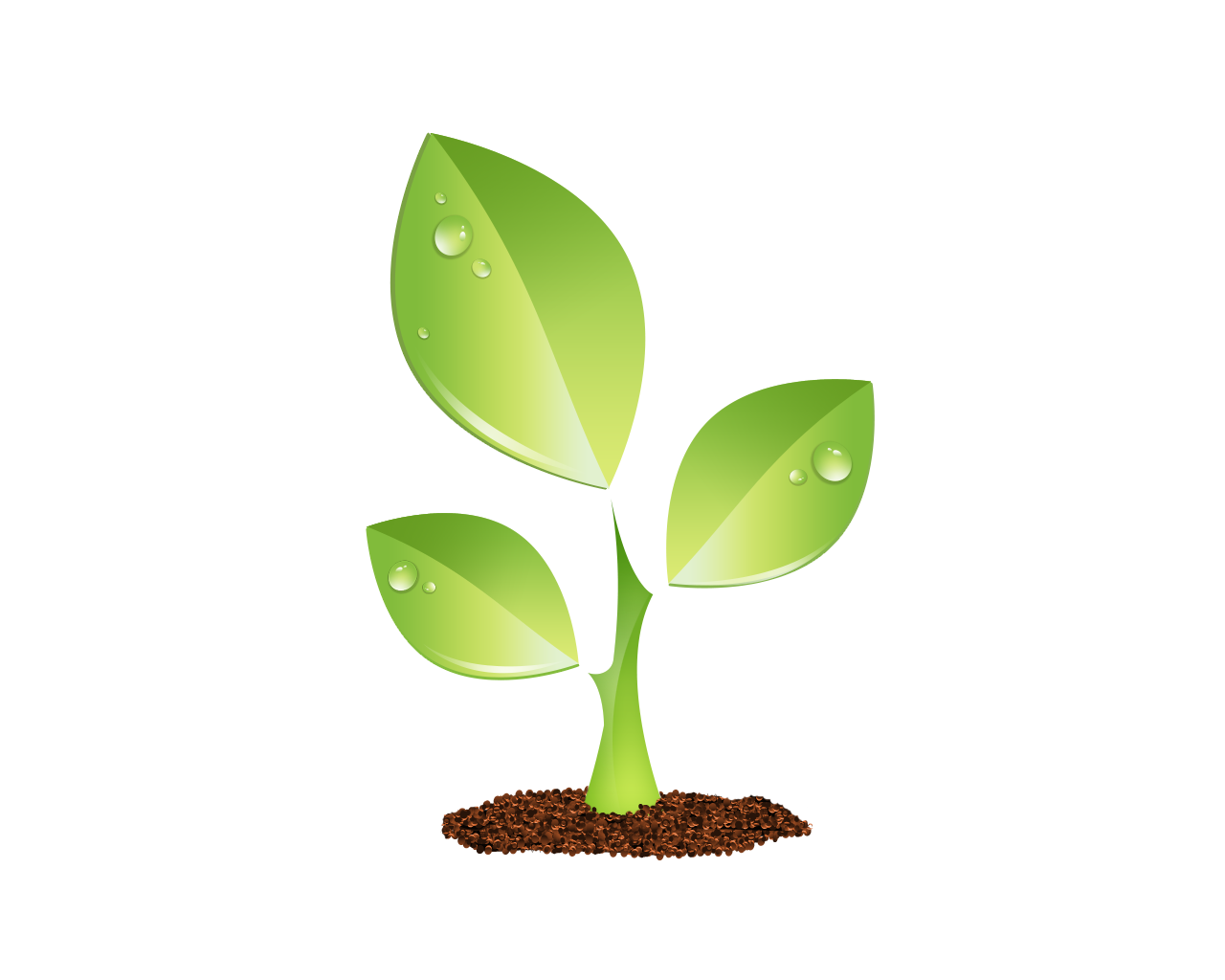 S E E D E D C O N T E N T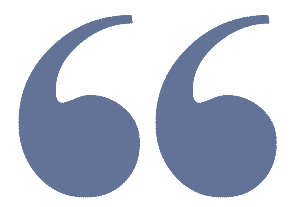 By Michael Sallah and Jonathan D. Silver, Post-Gazette
Kevin G. Hall and Brian Fitzpatrick, Organized Crime and Corruption Reporting Project August 26, 2022
PALM BEACH, Fla. — For a time, Anna de Rothschild boasted of her family roots to the European banking dynasty, donning designer clothes, a Rolex watch, and driving a $170,000 black Mercedes-Benz SUV.
She talked about developing a sprawling luxury housing project on Emerald Bay in the Bahamas, a high-rise hotel in Monaco, and a Formula One race track in Miami, say people who knew her.
A pivotal moment for the woman who was fluent in several languages took place last year when she was invited to Mar-a-Lago, where she mingled with former President Donald Trump's supporters and showed up the next day for a golf outing with Mr. Trump and Sen. Lindsey Graham among other political luminaries.
Inna Yashchyshyn poses with former President Donald Trump and Sen. Lindsey Graham, R-S.C., at Mr. Trump's private golf course just miles from Mar-a-Lago in May 2021.
But the 33-year-old woman was not a member of the famous banking family, and is now a subject of a widening FBI investigation that has delved into her past financial activities and the events that led her to the former president's home.
"It was the near-perfect ruse and she played the part," said John LeFevre, a former investment banker who met her with other guests around a club pool.
Mar-a-Lago: the former president's residence and a private club. (maralagoclub.com)
In addition to the FBI, law enforcement agents in Canada have confirmed that she has been the subject of a major crimes unit investigation in Quebec since February.
A year before the FBI's spectacular raid of the former president's seaside home, the woman whose real name is Inna Yashchyshyn, a Russian-speaking immigrant from Ukraine, made several trips into the estate posing as a member of the famous family while making inroads with some of the former president's key supporters.
Your browser does not support the video tag. Inna Yashchyshyn drives her new Mercedes Benz AMG G63 through the entrance of Mar-a-Lago, which is protected by Secret Service. (Video by club guest riding in same vehicle)
The ability of Ms. Yashchyshyn — the daughter of an Illinois truck driver — to bypass the security at Mr. Trump's club demonstrates the ease with which someone with a fake identity and shadowy background can get into a facility that's one of America's power centers and the epicenter of Republican Party politics.
Florida driver's license bearing the image of Ms. Yashshyshyn with the Rothschild name and the address of a Miami Beach mansion where she has never lived. (James Hilston/Post-Gazette)
Those issues have become even more critical after FBI agents seized boxes of classified and top-secret materials two weeks ago from Mar-a-Lago after executing a search warrant on Mr. Trump's home.
Her entry — multiple trips in and out of the club grounds — lays bare the vulnerabilities of a facility that serves as both the former president's residence and a private club, and highlights the gaps in security that can take place.
"That's his residence," said Ed Martin, a former U.S. Treasury special agent who spent more than two decades in criminal intelligence. "She shouldn't have been in there."
The Pittsburgh Post-Gazette and the Organized Crime and Corruption Reporting Project learned that numerous records have been turned over to the FBI as part of the inquiry, including copies of two fake passports from the U.S. and Canada — bearing her photo and the name Anna de Rothschild — and a Florida driver's license with the same name that shows the address of an opulent $13 million mansion in Miami Beach where she has never lived.
In 2015, Ms. Yashchyshyn became president of United Hearts of Mercy charity, which was dropped by two payment processors because they detected fraud.
Ms. Yashchyshyn said in sworn statements in a legal dispute that she has never used another name and has not broken any laws. In an interview with the Post-Gazette, she said she didn't know Anna de Rothschild.
"I think there is some misunderstanding," she said.
She said that she was meeting with FBI agents on Aug. 19 and that passports or driver's licenses generated with the Rothschild name and her photo were fabricated by her former business partner to harm her. "That's all fake, and nothing happened," she said.
Mr. LeFevre and three other guests interviewed for this story said Ms. Yashchyshyn repeatedly told people after entering the palatial Mar-a-Lago grounds that she was a Rothschild "and everyone was eating it up," he said.
x
Turned over to FBI: Copies of IDs in the names of Anna de Rothschild and Inna Yashchyshyn.
Ukrainian passport in the name of Ms. Yashchyshyn.
Russian passport in name of Anna Anisimova.
Fake Canadian passport for "Anna de Rothschild" claiming her birthplace as Monaco.
Florida driver's license for "Anna de Rothschild" with the address of a mansion to which she had no connection.
American passport for "Anna de Rothschild" claiming Russia as her birthplace.
The probe into her activities comes three years after two different women from China — one of them toting two passports and a thumb drive with malicious software — were arrested in separate instances after they entered the club grounds while Mr. Trump was president.
Both were sentenced to less than a year in jail and have since been released with at least one being deported to China last year.
Ms. Yashchyshyn listens to a speech at former President Trump's private golf club.
The Secret Service said it could not comment on whether the agency is investigating Ms. Yashchyshyn's visits to the former president's home in May 2021, or any other subsequent trips.
"To maintain the operational integrity of our work, we are unable to comment specifically concerning the means, methods or resources used to conduct our protective operations," said Steven Kopek, a special agent and spokesman, in a statement.
The Secret Service more than likely didn't run background checks to determine Ms. Yashchyshyn's identity when she visited the former president's home, partly because the level of protection drops significantly when a president leaves office, said four former agents interviewed for this story.
In most cases, "they are going to do a level of screening — a hand check" for weapons, said Jonathan Wackrow, a former agent who served on President Barack Obama's detail. "He still has a full detail."
But experts say her ability to mingle with members of Mr. Trump's entourage raises concerns about ongoing security at the private club that continues to host some of the most powerful elected leaders in the country and serves as a storage site for some of the country's closely guarded secrets.
"The question is was it a fraud or an intelligence threat," said Charles Marino, a former Secret Service supervisor. "The fact that we are asking this question is a problem."
Little information is public about Ms. Yashchyshyn, who once worked for a suburban Miami business that specializes in providing pregnant Russian mothers the option to have their babies in the U.S. to gain citizenship, court records show.
But when a bitter court dispute erupted last year between her and a close associate with whom she once lived, the details of her whirlwind trips to Mar-a-Lago and other activities over the past several years began to surface and soon reached the attention of federal agents.
Valeriy Tarasenko, 44, a Florida businessman who was raised in Moscow, said he met Ms. Yashchyshyn in 2014 and allowed her to live in his Miami condo so that she would watch his children when he traveled on business.
They have since parted ways over what he alleged was her abuse of one of his children - accusations that Ms. Yashchyshyn vehemently denies.
He said he has met twice with FBI agents and spoke to them about multiple trips she made to Mar-a-Lago and what he claims were her efforts to make inroads in the Trump family and look for new streams of money.
She used "her fake identity as Anna de Rothschild to gain access to and build relationships with U.S. politician[s], including but not limited to Donald Trump, Lindsey Graham, and Eric Greitens," he said in a court affidavit in Miami.
Donald J. Trump as President in 2017. (Carolyn Kaster/Associated Press)
Sen. Lindsey Graham, R-S.C., a Trump supporter, in 2020. (Susan Walsh/Associated Press)
Former Missouri governor Eric Greitens in 2018. (U.S. State Department)
Mr. Greitens is a former Missouri governor who resigned in 2018 after allegations of sexual misconduct. He held a fundraiser at a Palm Beach mansion last year where Ms. Yashchyshyn was invited.
Ms. Yashchyshyn, an officer in two Florida companies founded by Mr. Tarasenko — both devoid of any assets — claimed that whatever steps she took to gain money were directed by him.
"[E]very single move that I did, I've been told by Valeriy to do so," she said in a deposition. "[A]fter a few incidents like that, I realized that he's using me for his lifestyle and for his needs."
Tatiana Verzilina, left, the former accountant for United Hearts of Mercy, promoted the charity with Ms. Yashchyshyn, but later filed a statement saying it was rife with fraud.
Ms. Yashchyshyn said that at one point when she tried to break from him, he repeatedly struck her. "Over time, Tarasenko became more controlling and aggressive over me," she said in an affidavit.
"I am the victim right now, that's all I can tell you," she said in an interview.
Mr. Tarasenko, who was once detained in Moscow for carrying a police-style baton at a metro station in 1998, denied that he physically harmed her.
In 2015, Ms. Yashchyshyn became president of a Miami charity, United Hearts of Mercy — the same name of a charity founded by Mr. Tarasenko in Canada five years earlier.
The Miami entity was promoted on social media as a vehicle to help impoverished children but was actually a source of illicit funds for organized crime, according to a statement by a certified public accountant for the charity that was provided to the FBI.
After hundreds of thousands of dollars poured into the charity's coffers two years ago, a payment processor, Stripe Inc., suspected fraud and stopped taking in money for a campaign that was supposed to help families ravaged by the pandemic.
The Post-Gazette emailed more than two dozen of the "donors" from Hong Kong, and every email bounced back, suggesting they were fake email addresses used to trick the payment processor.
A $19,100 "donation" to United Hearts of Mercy, flagged as fraud.
At the end of the charity drive, the accountant, Tatiana Verzilina, said she began to get calls from people who she suspected were from criminal groups, threatening violence and demanding the money.
The callers left "voice messages from unknown numbers with accents that if I do not return money, I and my family will be harmed or killed," she wrote in her statement.
Though the charity was supposed to disclose its revenues to the public because of the amount of funds it took in, it failed to do so. Ms. Verzilina, who is now living in her native Russia, declined to talk about the case.
So far, it's not clear where the funds went.
The FBI in Miami said it would not comment, but at least three people who live in South Florida said they have been interviewed by FBI agents in the past seven months about Ms. Yashchyshyn's activities.
One of them, Sergey Golubev, a Russian-born U.S. citizen who was once married to Ms. Yashchyshyn, said they wed in 2011 so she could obtain U.S. residency and stay in the country, but the marriage was only on paper.
"At some point, she needed a permanent green card," said Mr. Golubev, 48.
He said the FBI told him that agents were looking for her in connection with allegations about something "illegal — cheating people and stealing money," but he said he didn't know any details, and was unaware of her activities. He said he lost touch with her after their divorce in 2016.
Another person who spoke to the Post-Gazette on the condition of anonymity said a host of records, photos and videos had been turned over to the FBI of Ms. Yashchyshyn, including pictures of her posing with Mr. Trump, Mr. Graham, Donald Trump Jr.'s fiancee, Kimberly Guilfoyle, and Trump campaign donor Richard Kofoed, along with other supporters of the former president.
Known as Anna de Rothschild to the guests at Mar-a-Lago, Ms. Yashchyshyn poses with the former president at Trump International Golf Club just miles from his residence.
Mr. Kofoed, 60, who donated hundreds of thousands of dollars to the former president's campaign and had been a frequent visitor to Mar-a-Lago, declined to comment.
Trump donor Richard Kofoed, second from right, samples bourbon with Sen. Rand Paul, R-Ky., third from right, and others. He was among the guests who met Anna de Rothschild at Mar-a-Lago and later attended a small dinner with her and others, including Kimberly Guilfoyle and Trump fundraiser Caroline Wren.
Ms. Guilfoyle, 53, whose name emerged in the Jan. 6 hearings after it was revealed she received $60,000 for delivering a speech to protesters on the day of the attack, didn't respond to interview requests.
After the May 2, 2021, golf tournament at Mar-a-Lago, a group of Trump supporters went out to dinner at an Italian restaurant. Standing, from left: John LeFevre, Gary DeMel, Richard Kofoed and Ms. Yashchyshyn presenting herself as "Anna de Rothschild." Seated, from left: Linh DeMel, wife of Gary DeMel; Stacy Kofoed, wife of Richard Kofoed, and their daughter Cassidy; Kimberly Guilfoyle, fiancee of Donald Trump Jr.; Caroline Wren, former Trump fundraiser; unidentified girlfriend of Isaac Bawany; Isaac Bawany; and Elchanan Adamker.
Ms. Yashchyshyn posing with rapper Ray J.
So far, the FBI's questioning appears to hint at a widening criminal probe into a network of people that includes Ms. Yashchyshyn, who traveled under various aliases while mingling with politicians and wealthy businessmen.
She showed up at the U.S. Open in Flushing Meadows, N.Y., last year and the Austrian World Summit in 2019, where her picture was taken with the likes of celebrity rapper Ray J and Italian car designer Horacio Pagani.
"We always thought her grandfather had the money and that he was an oligarch," said developer Paul Barton, who said his family company paid for her to fly at least three times on private jets to their resort project in the Bahamas.
She was offered a deal to sell their sprawling residential development for $55 million and receive a commission, records show, but no such sale was made.
During their discussions, he said she talked about her involvement in putting up a high-rise hotel in Monaco, a speed track in Miami and a condo project in Canada. "She talked a good game," he said.
Though law enforcement agents in Quebec acknowledged their own inquiry of Ms. Yashchyshyn, they would not provide any details.
At some point, she met Trump supporter Elchanan Adamker, a New York financial services company founder who travels often to Miami. Mr. Adamker, who declined to comment, invited her to join him for a gathering at Mar-a-Lago, where she arrived in her Mercedes-Benz SUV on May 1.
There's no indication she met that first day with the former president, who, along with Mr. Graham, was about to launch a $25,000-per-person golf fundraiser to raise money for the midterm elections.
The Monte Carlo Casino in Monaco in 2005. (Lionel Cironneau/Associated Press)
The Grande Alle in Quebec City in 2007. (Jacques Boissinot/Associated Press)
But when the event was held the next day at Trump International Golf Club just a few miles from Mar-a-Lago, she gathered with the former president, who posed with her for several photos. In another frame, she stood alongside Mr. Trump and the South Carolina senator, the three smiling and gesturing with their thumbs up.
Later, a guest joked with her that he would pass the photos onto her for a hefty price. "Anna, you're a Rothschild — you can afford $1 million for a picture with you and Trump," he said in a video.
Your browser does not support the video tag. Video captures a guest joking that Ms. Yashchyshyn, being a Rothschild, can afford to pay $1 million for a photograph with Mr. Trump.
Ms. Yashchyshyn then drove some of the guests back to Mar-a-Lago.
Mr. LeFevre, who authored a bestselling book about his years as a Wall Street banker, said several guests at the private club "fawned all over her and because of the Rothschild mystique, they never probed and instead tiptoed around her with kid gloves."
For her part, she went beyond just dropping the family name, he said. "She talked about vineyards and family estates and growing up in Monaco."
One frequent Mar-a-Lago guest who spoke on the condition of anonymity said an invitation was sent to Ms. Yashchyshyn to attend a fund-raiser days later for Mr. Greitens in another mansion near Mar-a-Lago and owned by the former president.
Four books by former Missouri Gov. Eric Greitens appear to bear his signature and are signed to "Anna" — Ms. Yashchyshyn, who attended a fundraiser for him in a mansion near Mar-a- Lago in May 2021. In the flyleaf of the book "The Heart and the Fist" are the words: "For Anna, stay strong!"
Weeks earlier, Mr. Greitens, a former Navy SEAL, had announced his bid for the U.S. Senate with Ms. Guilfoyle as his national campaign chair.
Not until this March did the Trump entourage say they discovered her real identity.
Dean Lawrence, a Florida music creative director, said he met with Trump insiders at Mar-a-Lago, where he said he surprised them with the news.
Dean Lawrence revealed to guests at Mar-a-Lago in March that Anna de Rothschild was imposter.
"It's just crazy," said Mr. Lawrence. "Who would have ever thought it would get to this level?"
Mr. Lawrence said the evening started with a dinner that included the former president, Ray J and rapper Kodak Black, who was granted clemency by Mr. Trump on a charge of giving false statements to acquire a gun. Also attending the dinner: Rudy Giuiliani and former New York police commissioner Bernard Kerik.
As the evening progressed, Mr. Lawrence said he struck up conversations with Mr. Kofoed and Caroline Wren, a former national adviser for the Trump campaign, and their talks turned to Anna de Rothschild.
Mr. Lawrence said he became acquainted with her because he was involved in a music company — Rothschild Media Label, where she was the president — to promote singers, including Mr. Tarasenko's teenage daughter.
Mr. Lawrence told the Trump insiders that she was not the person they thought she was and warned them: "I want to clear something up with you. I want you to know that she has nothing to do with the Rothschilds. Don't get involved in any kind of business with her."
As he divulged the information to Mr. Kofoed, who lived in Palm Beach, "his eyes were wide open," said Mr. Lawrence. "He said to me, 'That's exactly who I met. She came to my house.'"
Former New York police commissioner Bernard Kerick, left, and Trump attorney Rudy Giuiliani, shown in 2020, attended a dinner in March at Mar-a-Lago where a guest revealed to Trump insiders that the woman who had gathered with them last year known as Anna de Rothschild was a fake. (Mark Lennihan/Associated Press)
Mr. Lawrence said he then spoke to Ms. Wren, who he said recognized Ms. Yashchyshyn from a photo that he showed her.
Ms. Wren asked to take a phone picture and then "she created a group chat" to warn others, he said.
Ms. Wren, 34, who helped organize the Stop the Steal rally that took place prior to the Capitol insurrection and was subpoenaed by the House committee probing the attack, declined to comment for this story.
It's not clear how many trips Ms. Yashchyshyn made to the former president's home, but Mr. Lawrence said she made enough of a splash that members of the Trump entourage recognized her photo immediately.
"She had been there more than once," he said.
Ron T. Williams, a former Secret Service agent who is now a corporate security consultant, said there are many reasons that Ms. Yashchyshyn may have avoided detection, including the possibility that agents didn't conduct a background check.
Coat of arms granted to the Barons Rothschild in 1822 by Emperor Francis I of Austria. (Mathieu Chaine/Wikimedia Commons)
"Should she have been run for a background check — yes," he said, but that "doesn't mean it happened."
A basic check would have shown that no such person exists with the Rothschild name and her 1988 birthdate.
In fact, an online resource devoted to the Rothschild family lists descendants dating back hundreds of years, but the name Anna de Rothschild does not appear anywhere.
Gary McDaniel, a longtime Florida security consultant, said because Mar-a-Lago is not just a private club but Mr. Trump's home, the level of protection should be elevated beyond the security protocols typically afforded former presidents and also extend to the entire premises.
"I want to know everybody who comes into that facility, their name, date, date of birth," he said. "And I want them somewhere on a roster because we never know when he is going to walk into that crowd. She should have been on a list" at the "pre-screening level."
The idea that a person with a fake identity can get into the former president's estate — even if they're looking to find investors — "is not OK," he said. "Who else can get in there? Who is behind that person? It's just wrong on so many [levels]."
Mr. Marino, the former Secret Service supervisor, said the revelations of her visits to the sprawling estate underscores the challenges that his former agency faces in protecting Mar-a-Lago.
An aerial view of the Mar-a-Lago estate earlier this month shortly after the FBI retrieved some documents labeled "top secret" from there. (Steve Helber/Associated Press)
"It highlights the complexities of having a former president living within a larger club, and it's accessible to [outside members]," said Mr. Marino, who once served on the details of Presidents Bill Clinton and George W. Bush.
Mr. Lawrence said he was perplexed over why he was the one who was telling Trump insiders about a potential breach, and not the people guarding the former president and his family.
"What I'm trying to understand is how did they allow this?" said Mr. Lawrence. "How could someone keep coming back — at that level? This is Mar-a-Lago."
Michael Sallah, msallah@post-gazette.com; Jonathan D. Silver, jsilver@post-gazette.com
Post-Gazette Washington Bureau Chief Ashley Murray and Organized Crime and Corruption Reporting Project reporters William Jordan and Karina Shedrofsky contributed to this report.
Credits
Story
Michael Sallah
Jonathan D. Silver
Kevin G. Hall
Brian Fitzpatrick
Ashley Murray
William Jordan
Karina Shedrofsky
Art and Design
James Hilston
Development
Laura Malt Schneiderman
Uncredited photos were provided by sources with knowledge of ongoing law enforcement inquiries who wish to remain anonymous.