Taylor Swift Bigger Than All The Rest Of Humanity !
Category: Entertainment
By:
john-russell
•
4 weeks ago
•
12 comments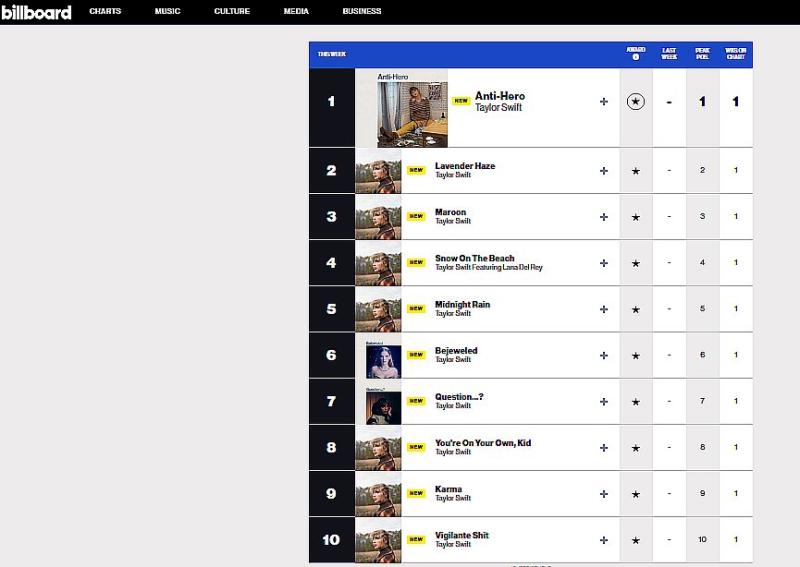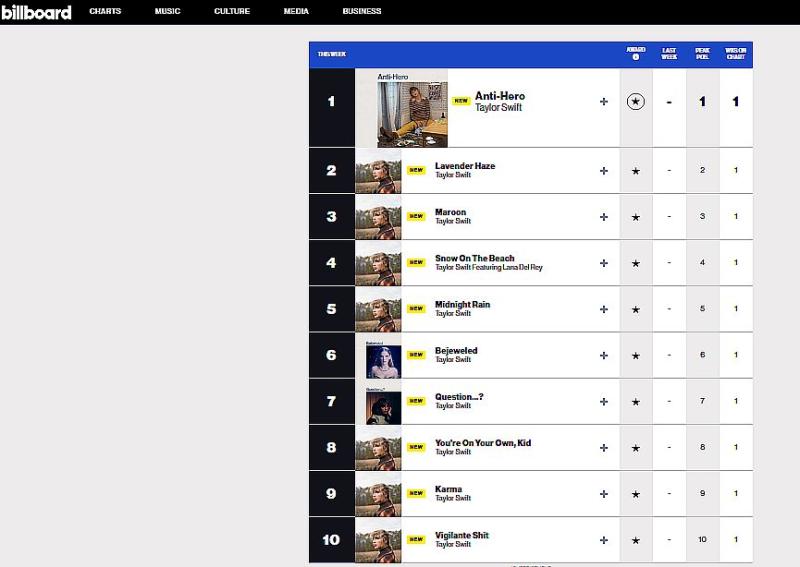 (sarcasm)
For the first time EVER ! (we're talking ever here people), the same artist holds the top ten spots in this weeks Billboard Hot 100 survey of the most popular current songs.
Bow before her you peasants !
Taylor has announced how deserving , er I mean grateful , she is for this "incredible honor".  In celebration of this great personal achievement she has declared that tickets for her upcoming US tour will start at $395 each instead of the $425 each that had been originally planned.
I can remember, vaguely that the Top 40 used to be based or record sales, jukebox play, and radio station requests. That may still be the case, but in the digital era its not the same thing. Such measures can be easily manipulated by fanatic fan bases. 
--------------------------------------------