The Banshees Of Inisherin
Category: Entertainment
By:
john-russell
•
3 months ago
•
8 comments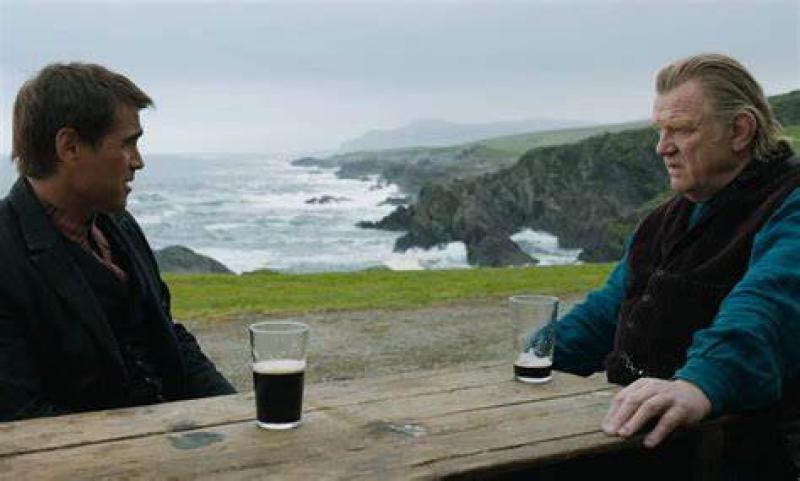 Last night I was flipping through HBO Max looking for something to watch, and landed on the 2022 movie The Banshees Of Inisherin. 
I had heard a little about it so I knew the basics of the story, but watching the movie made an indelible impression anyway. Its not so much that it a great movie, although some people think it is, it is the subtext of the story that will make some in the audience uncomfortable. 
The film takes place in 1923 on the small Irish island of Inishferin ( a fictional location) , which appears to be occupied by no more than a few dozen people. They are subsistence farmers without radios, newspapers, and very little contact with the outside world, although the mainland is a relatively short boat ride away. 
One day a man approaches his friend to go to the pub and have a pint. The other man doesnt answer. Later he is seen at the pub and so the first guy (padraic) wants to know why he was snubbed. The second man, Colm, says he doesnt want to be friends with Padraic anymore because Padraic is "dull" and Colm wants to spend what remains of his life avoiding trifling dull conversations. Padraic is upset and confused. Colm is his only friend in the world. 
The rest of the movie shows us this simple situation escalating and getting out of control , leading to violence, and well, insanity. 
The thing that is most striking about this movie is how lonely these people are. They live in an isolated place and time, and dont have the opportunity or the education to experience anything more. Inishferin is a sad existence. 
Padraic has a sister who loves him and tries to help him overcome his sorrow at losing his friend, but she cannot. 
This is a "slow" movie where all of the questions are below the surface. What do friends owe each other, if anything? Is it more important  to be nice while we are alive or remembered by others after we are dead?  What does social isolation do to the human soul? 
The Banshees Of Inisherin is one of the favorites for Academy Award nominations, and is sure to be well represented in the acting and screenwriting categories.