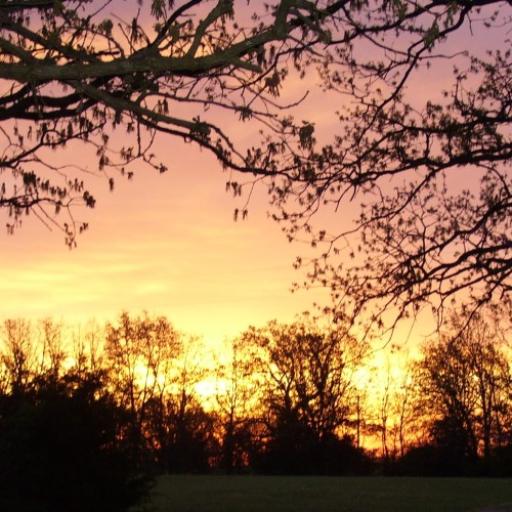 The Garden Chronicles - Week 24
The weather has been fantastic. Dry, but cool and crisp for weeks now. Perfect early fall weather. I've started working on the garden fence again because of it, even though the rabbit threat is still a bit high to be taking wire down. I've been able to wrap it back around the corner I'm working on well enough at the end of the day without actually clipping it on, so no problems yet.
Something very rare happened last week. A flying squirrel visited the platform feeder in the backyard on at least three nights. They're nocturnal and I wouldn't even have known he was there but for the fact that I was watering late one evening and walked by that tree and noticed some unusual chirping coming from it. I grabbed a flashlight and a camera and managed to get several videos of him sneaking bird seed. I used a video editing app to make a little movie out of them. It's down toward the bottom.
********
---
- Sunday, September 20 -
---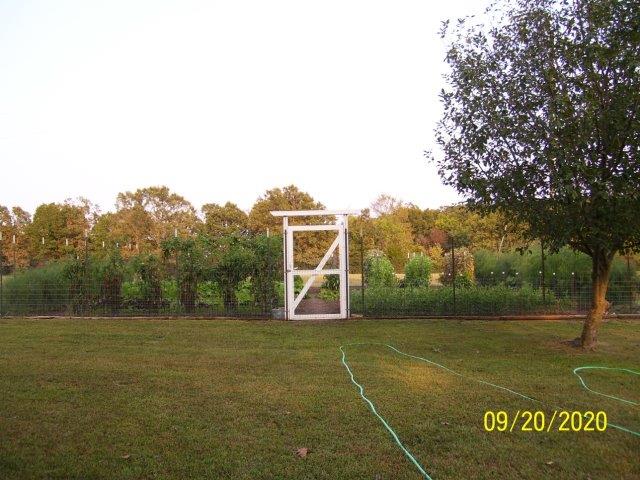 An absolutely beautiful evening.
.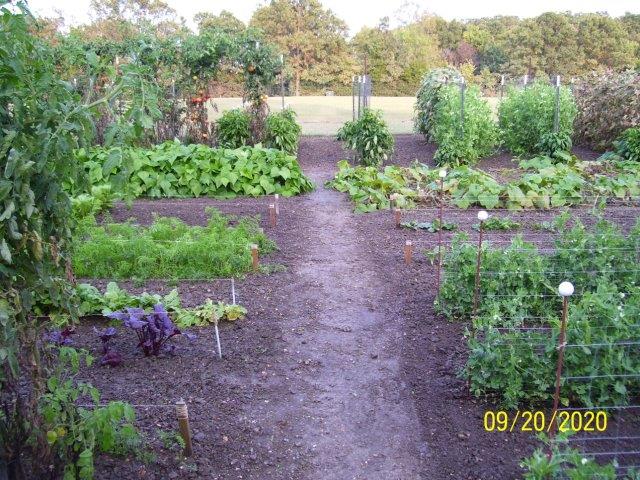 Cool, crisp air.
.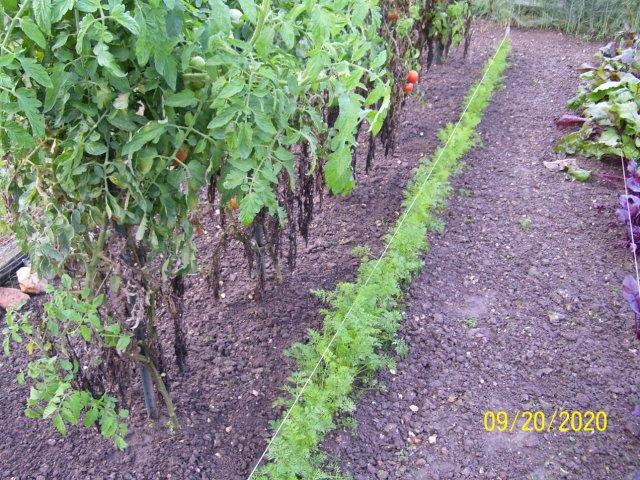 Rutgers tomatoes and Touchon carrots.
.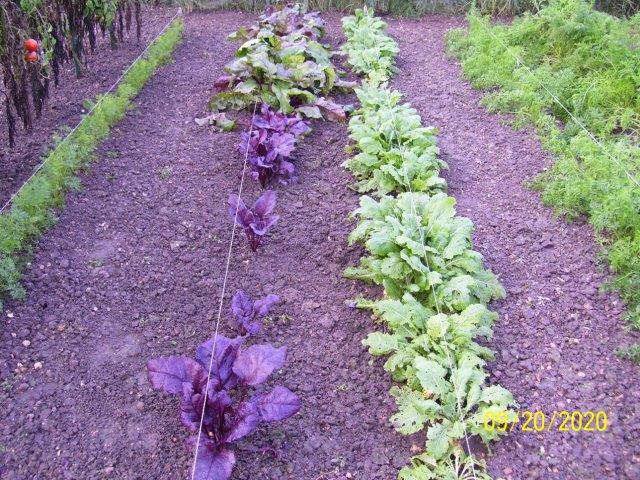 Beets and turnips.
.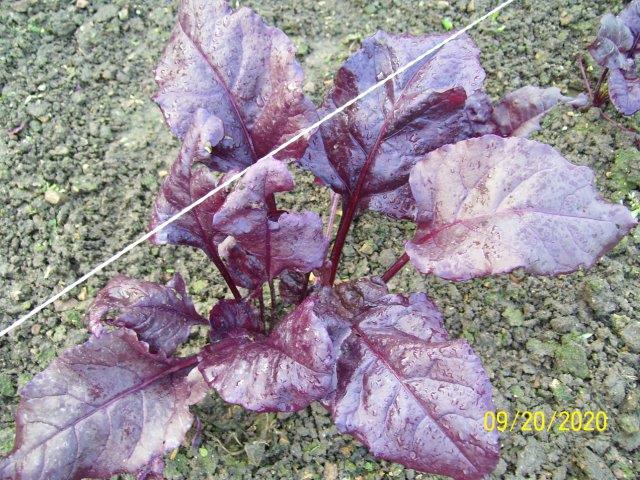 Not one bit of green on the Bull's Blood beets.
.
The other carrots.
.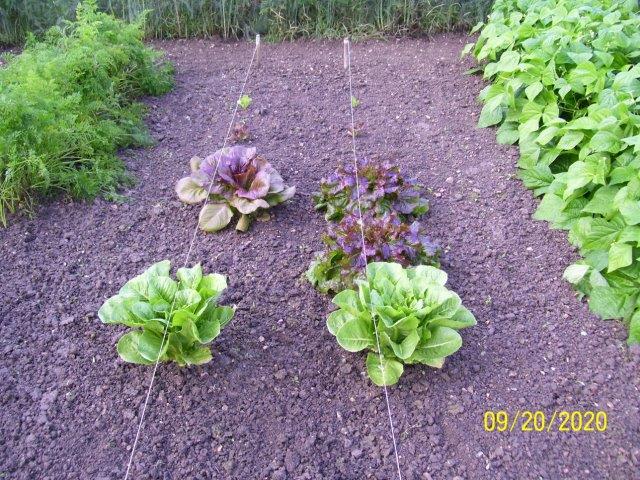 Lettuce.
.
A Cimarron romaine (left) and a Red Mist.
.
Beans. I have to admit it's a little depressing that I haven't had any all summer long, but they're covered with flowers, and there are several tiny pods starting to develop, so maybe it won't be long now. I am so looking forward to some fresh green beans.
.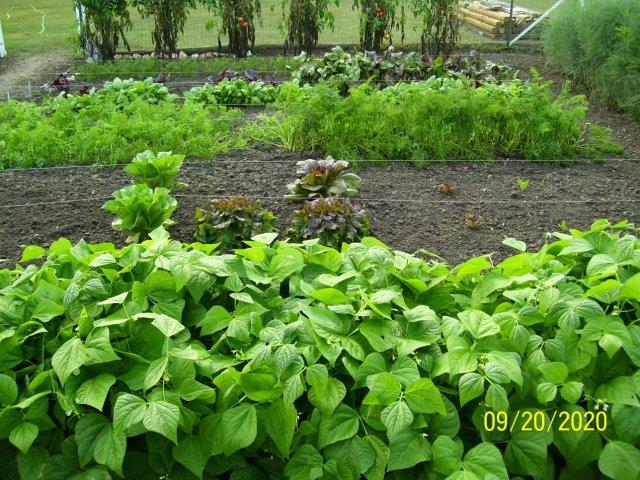 Looking back.
.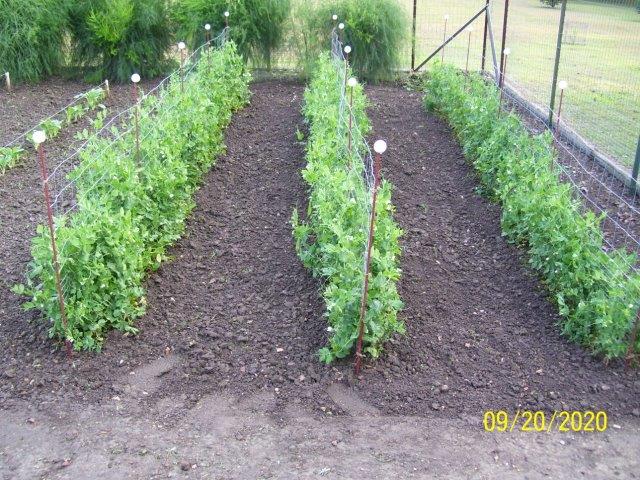 The Maestro peas. Flowering now.
.
The hybrid kohlrabi. I still don't see how they're only supposed to need 45 days like the packet says. I really doubt they'll make it before the first killing frost, but I guess we'll see.
.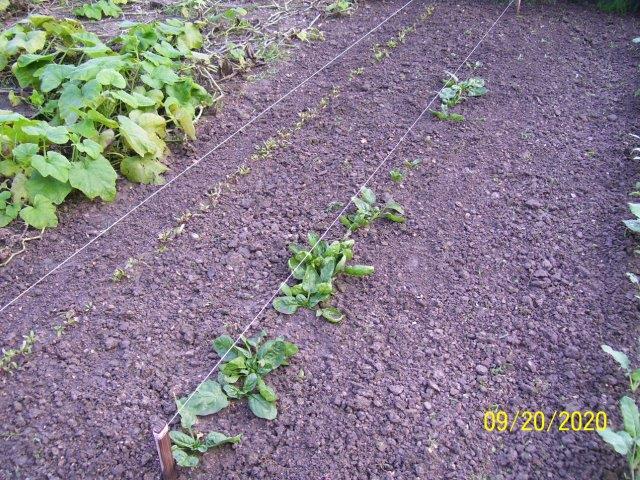 The spinach isn't doing well. The few plants on the right are all that's left. The other row has beets in it now, which, like the kohlrabi, probably won't make it before the first frost. If I only get baby beets I'll be happy.
.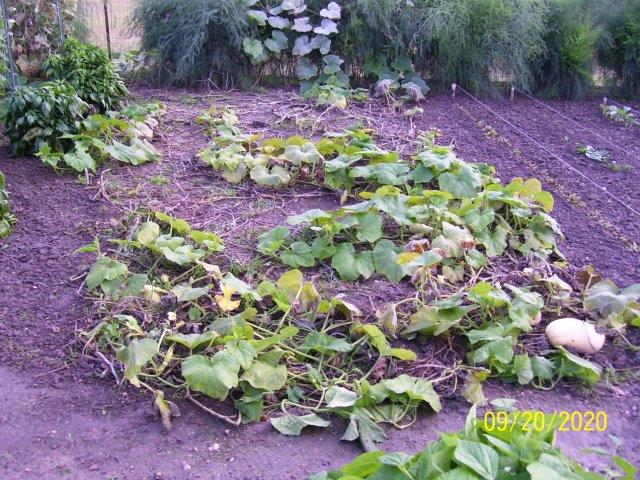 I picked most of the butternuts. There's only a few left in there still ripening.
.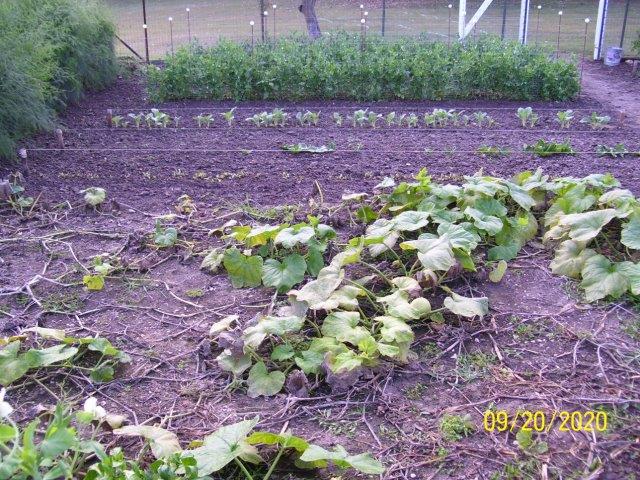 Looking back.
.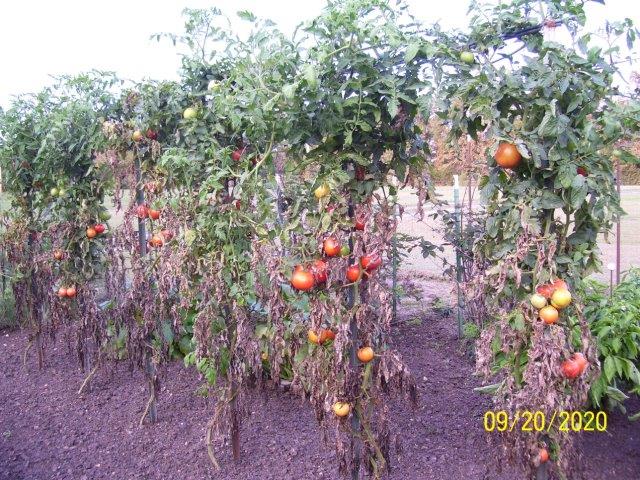 The Big Beef tomatoes, almost spent.
.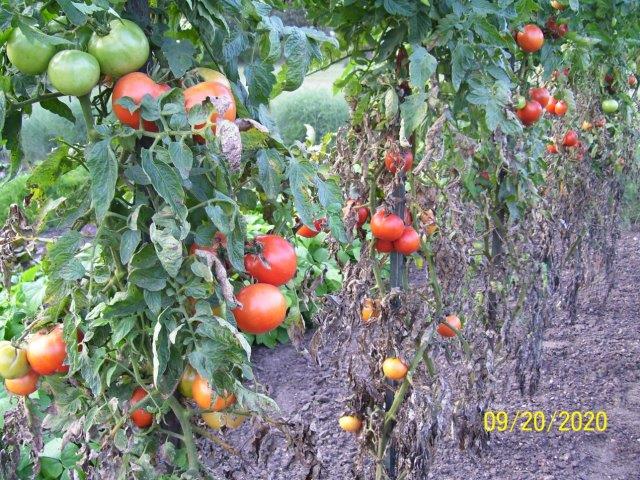 There's still a lot of fruit on them.
.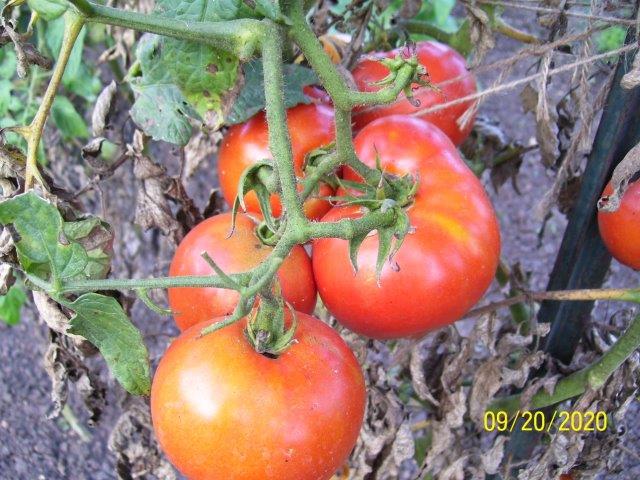 Nice. No cracks on these, and very little bug damage. Fall tomatoes are usually pretty clean for me.
.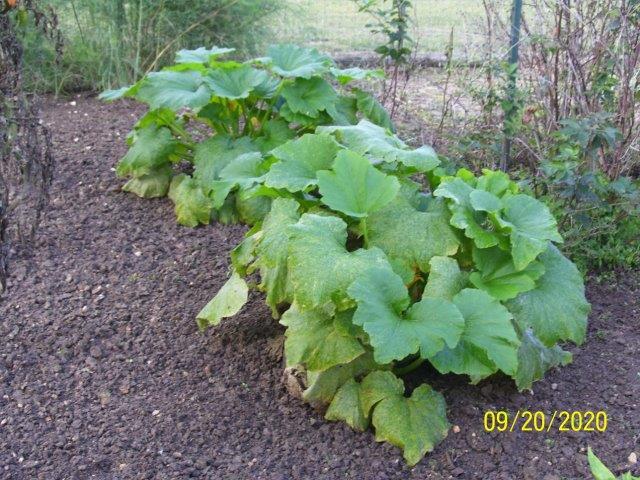 Zucchini.
.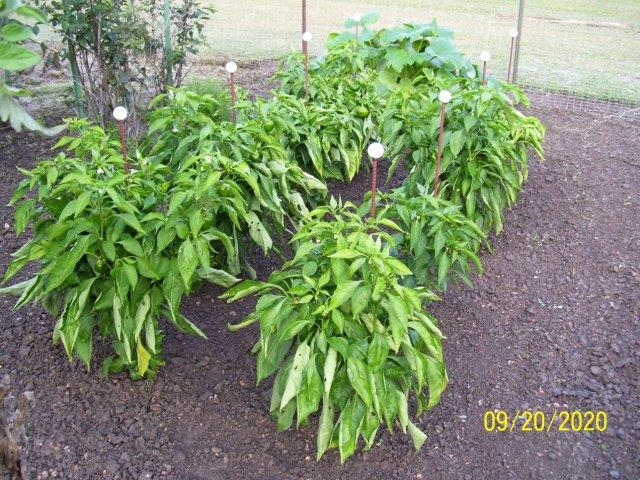 The nearly-drowned peppers.
.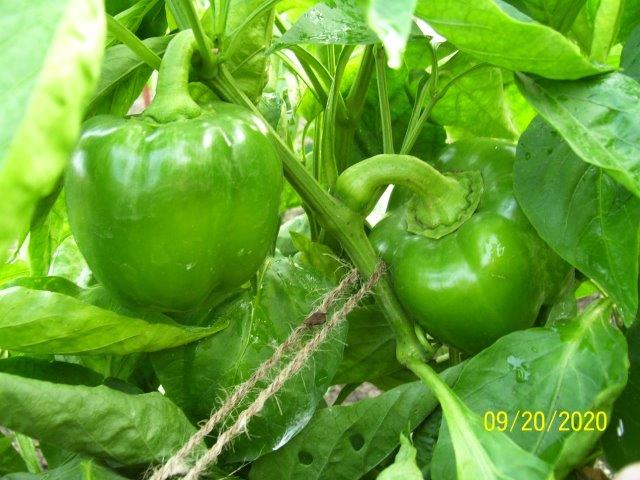 Making some decent ones now.
.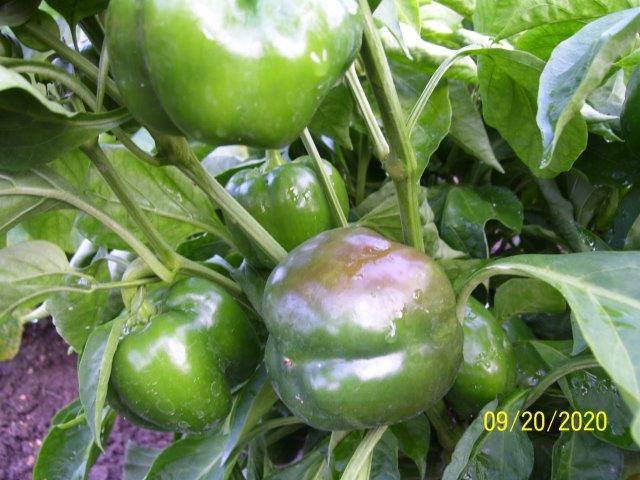 A few more. One of them is starting to turn red.
.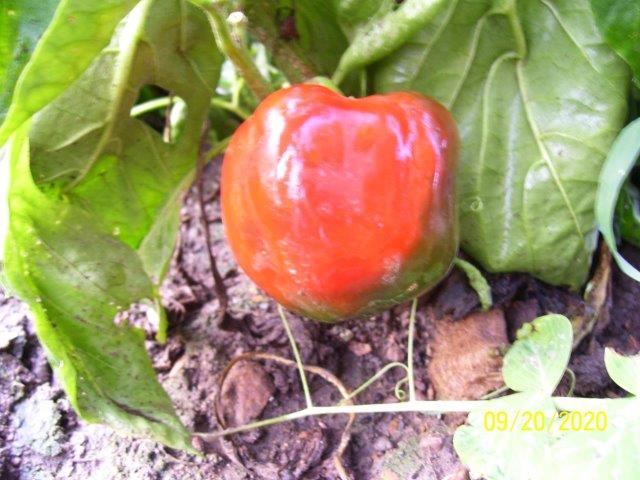 Here's one on the other pepper plants, almost all the way red.
.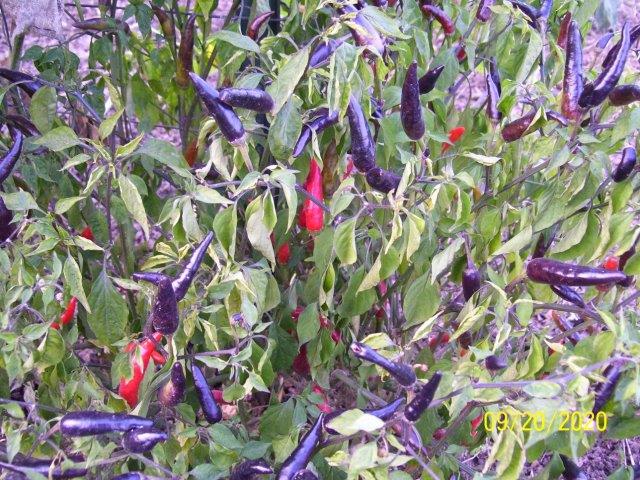 The purple Cayenne peppers (mystery no more) are also turning red as they mature.
.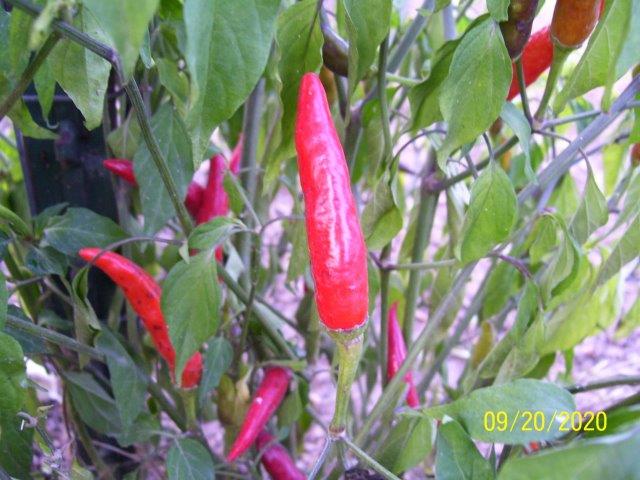 Red hot chili peppers.
.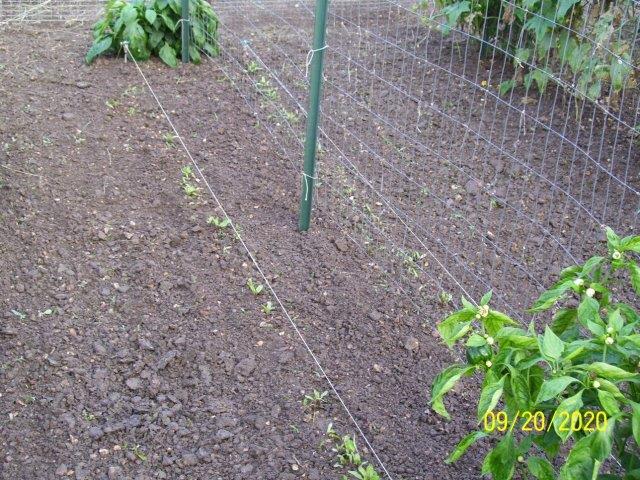 More new beets where the first and second cucumbers were. Like the other new ones, they probably won't make it before the first frost, but I had a bunch of old seed and thought I'd give it a try.
.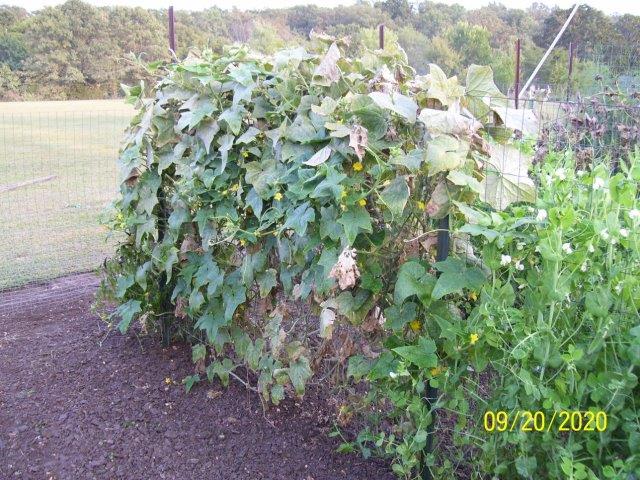 The third cucumber. Still producing, but slowing down.
.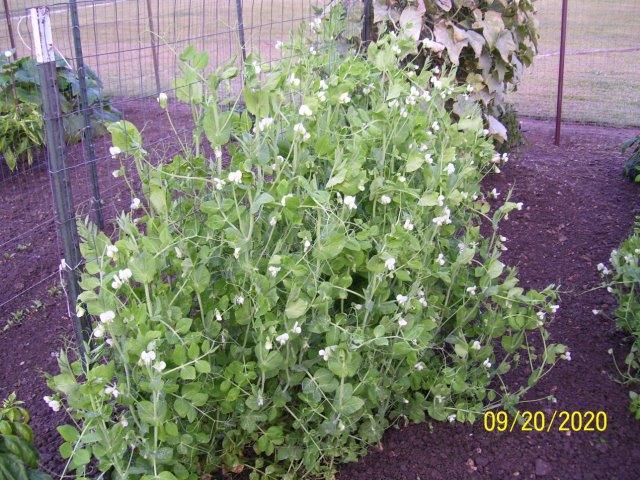 The half-trellis of Miragreen peas.
.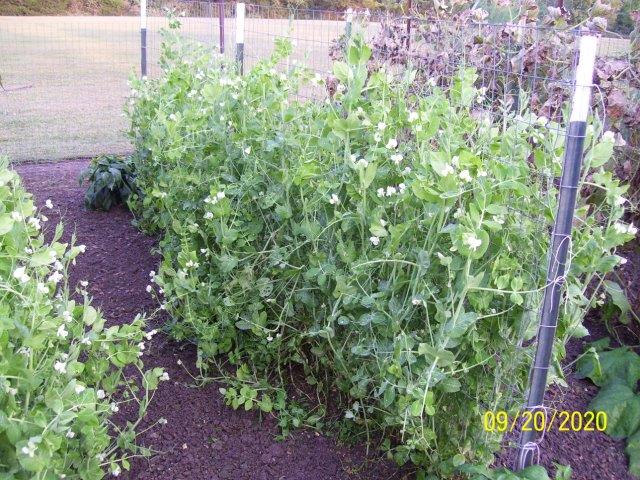 The other full trellis of Miragreen. They're loaded with flowers.
.
The cantaloupes are pretty much done now.
.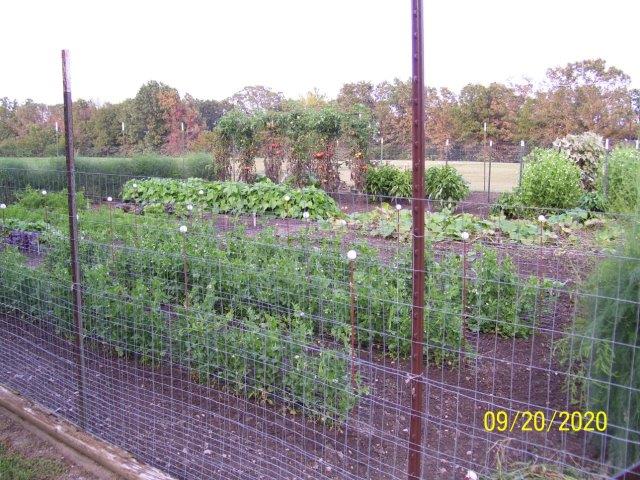 From outside the fence. Still green, still going.
.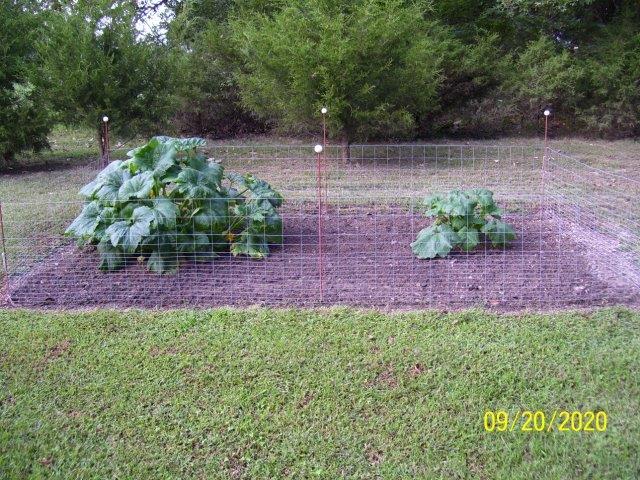 I lost one of the zucchinis in the side plot. The vine exploded. I've had that happen before, but I have no idea what causes it.
.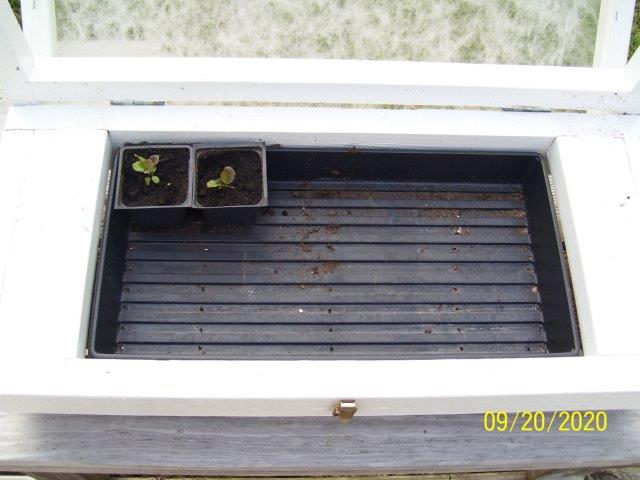 The last two lettuces in the starting planter. They may not make it to any appreciable size, but the race is on.
.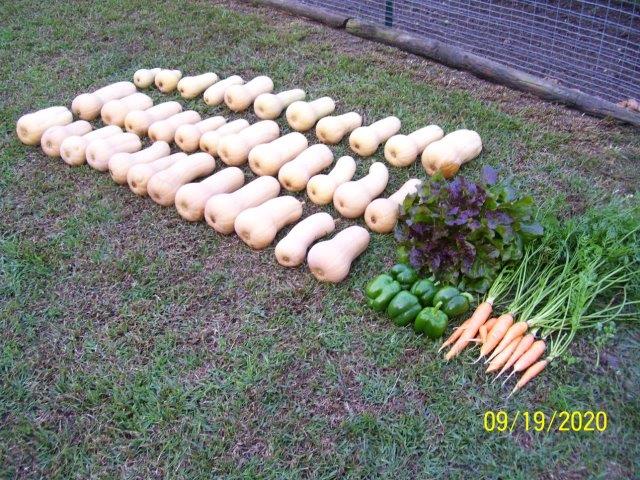 This year's butternut squash (35 of them), picked on Saturday (minus two or three still ripening), along with some other stuff picked the same night — a Red Mist lettuce, 6 peppers, and some Touchon carrots (from the half-row that was planted under boards in June).
.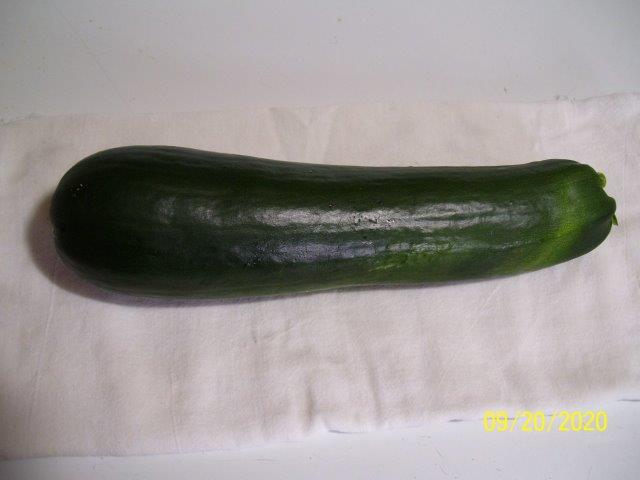 One lonely zucchini. It's been a horrible year for them, and I really don't understand why. The plants have grown, but would hardly ever set fruit. Maybe it was just a crappy variety.
.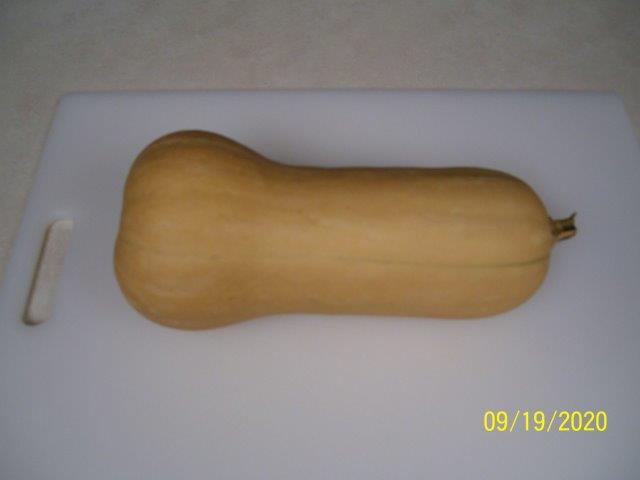 One of the butternuts, about to be cooked.
.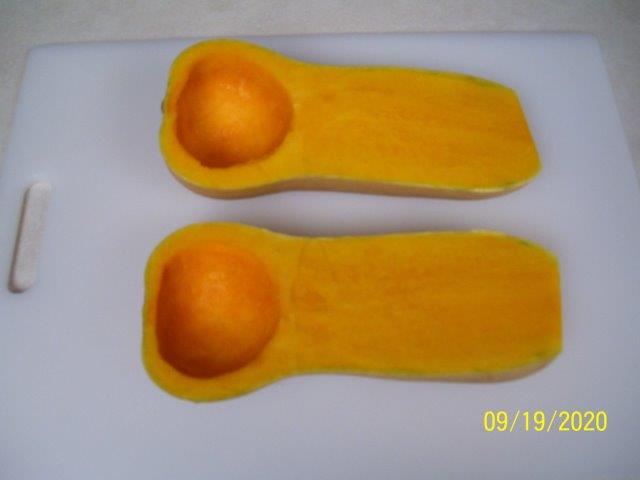 Clean and orange throughout. Could be a bit darker, and they probably will be in a few weeks. They usually continue to ripen for a while in storage.
.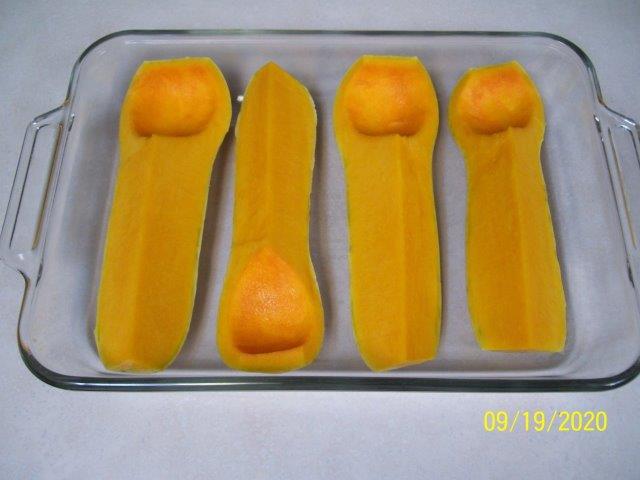 I love it when they fit into a baking dish as if they were made for it.
.
---
- Random flowers -
---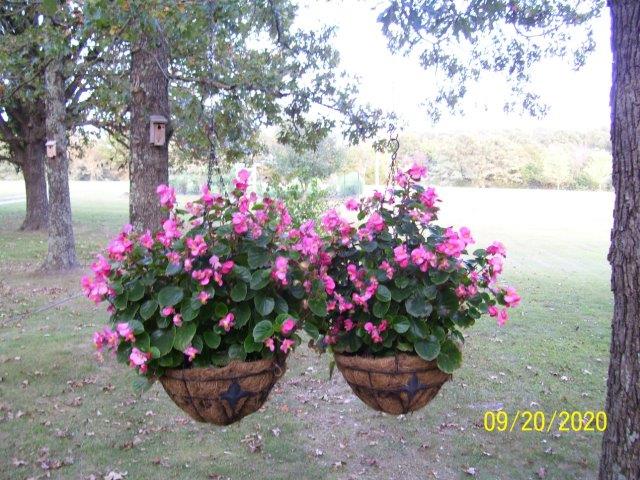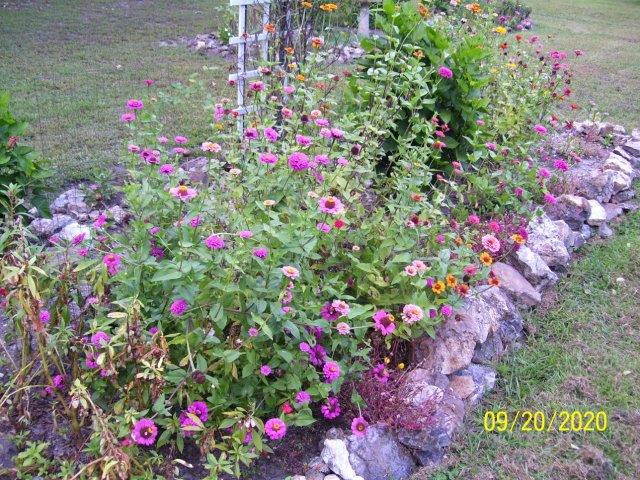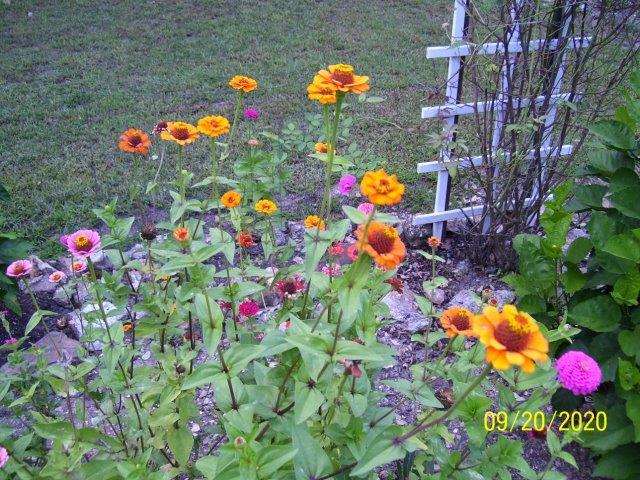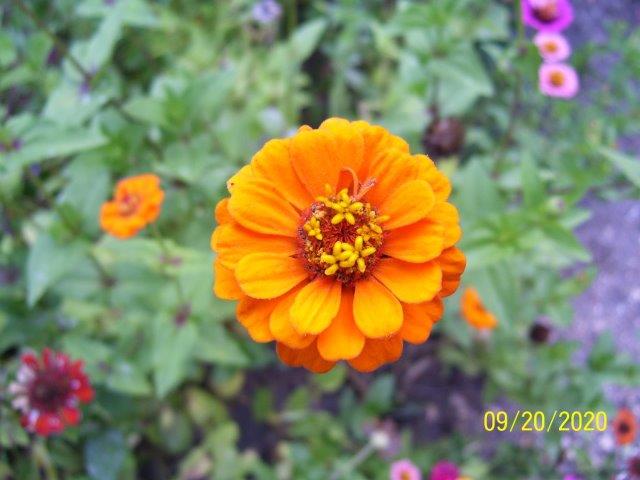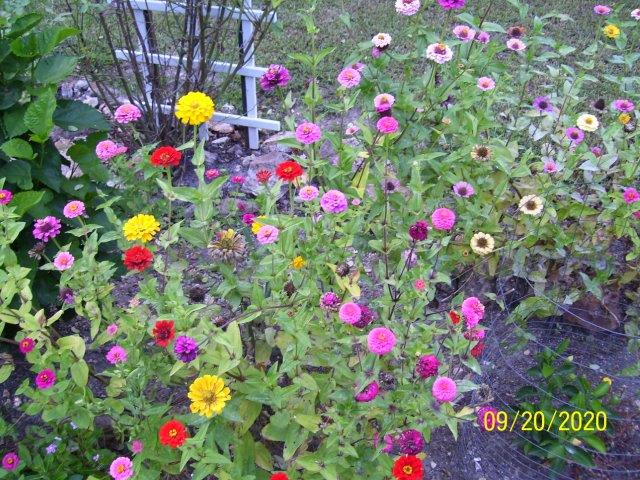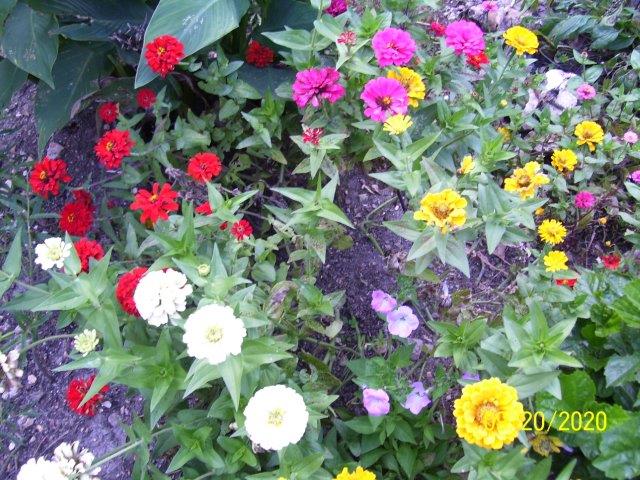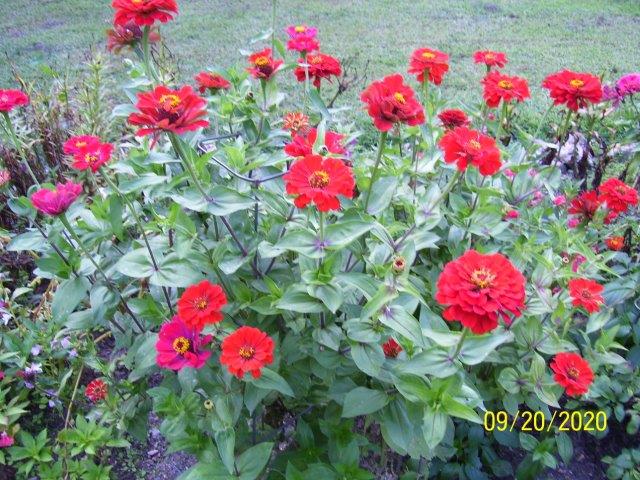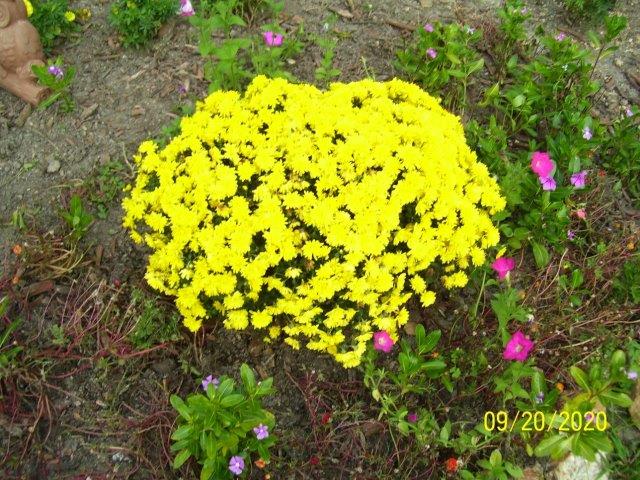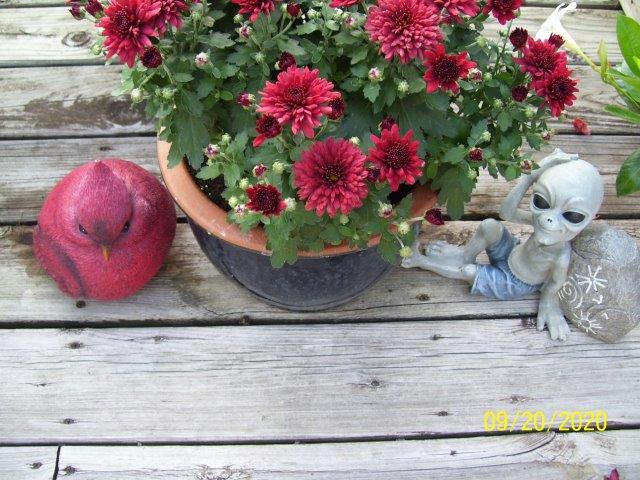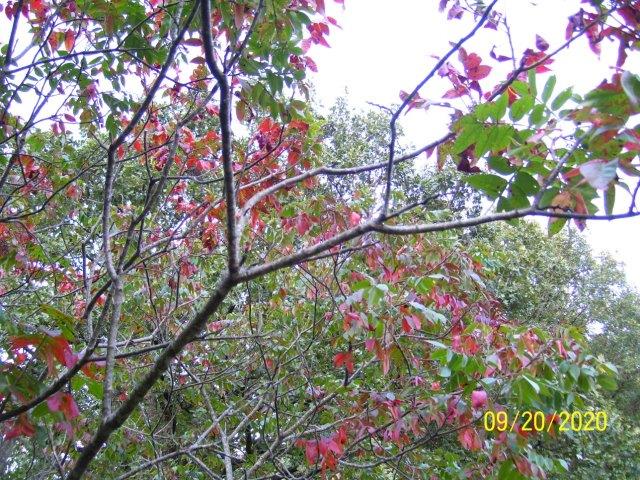 Sumacs always seem to be the first to show any pretty fall color around here.
.
An armadillo did this all over the backyard. I caught him in the act last night after dark, but he wouldn't let me get close enough with a flashlight to take a picture or a video.
Hey Texas, come and take your critters home. We don't want them.  


.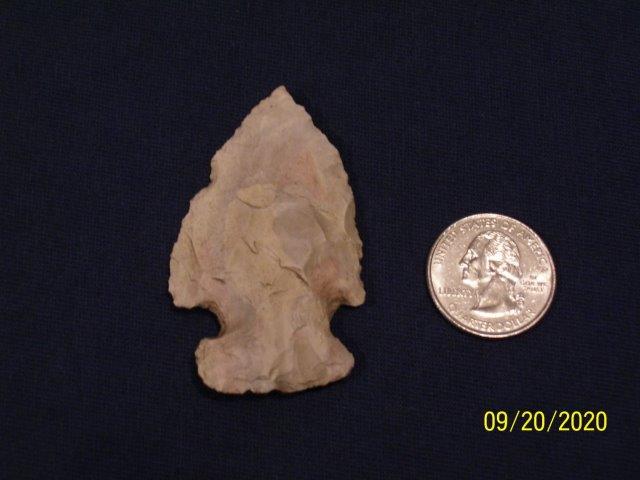 Check it out! This is the first point I've ever found on this place. The creek is dry and the weather's great, so I decided to walk it (for the umpteenth time) before the leaves really start coming down. I found it embedded edge-on in some gravel. I could hardly believe it.
Not really sure what kind it is. It looks Snyderish or Hopewellish to me, but strangely the notches aren't the same. One is a side notch, while the other is more of a corner notch (made that way, not broken off). Maybe it was just a practice point made by a novice and discarded? Then again, maybe the person simply lacked a sense of symmetry (or didn't really care about it). Whatever the case may be, the tip is still there, which is awesome. The only damage from the creek seems to be a single chip out of each blade edge, and I'm thinking the chert was heat treated (you can see a few pinks in it).
.
---
- Trail cam shots -
---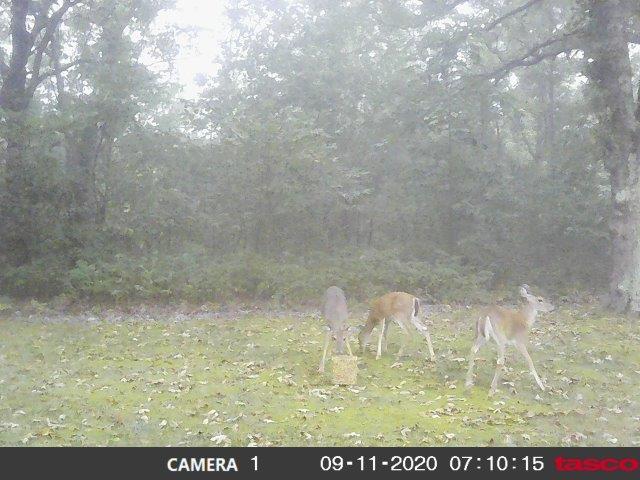 I picked up a deer feed block to see if I could get a little more action. The young'uns found it first on a foggy morning.
.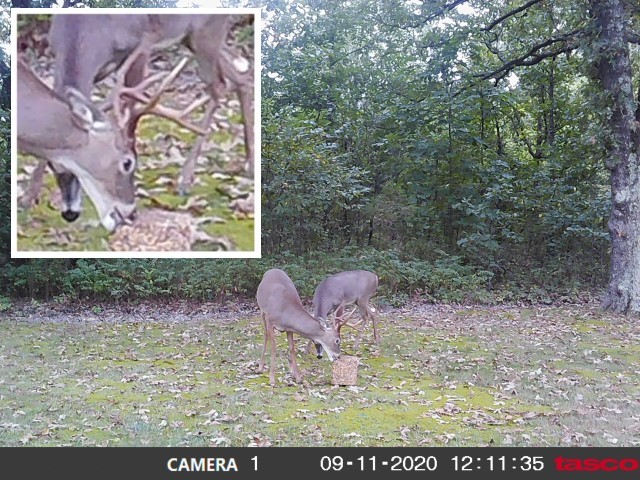 Followed by something a little more interesting.
.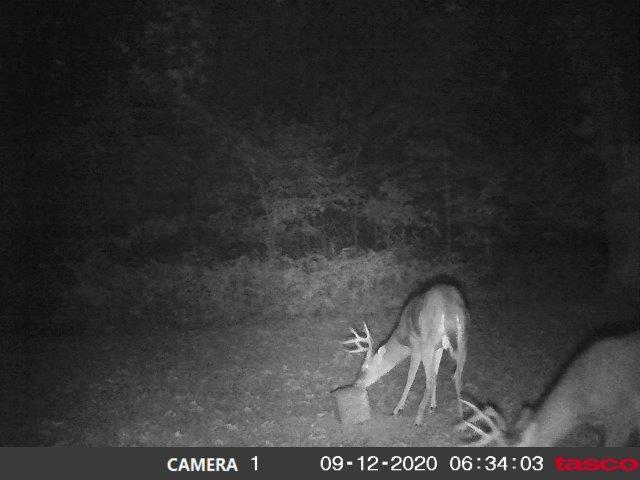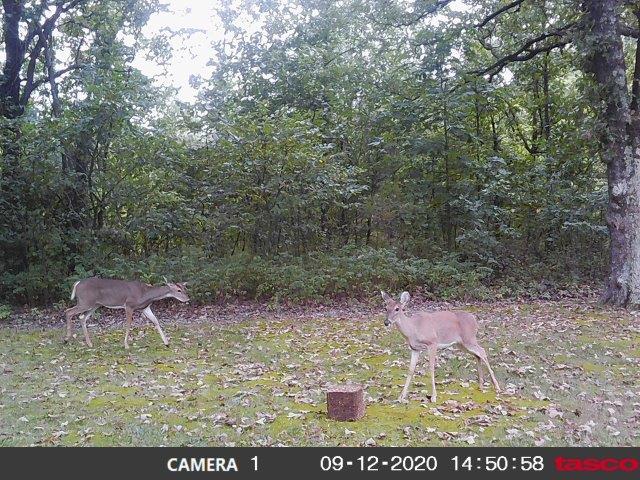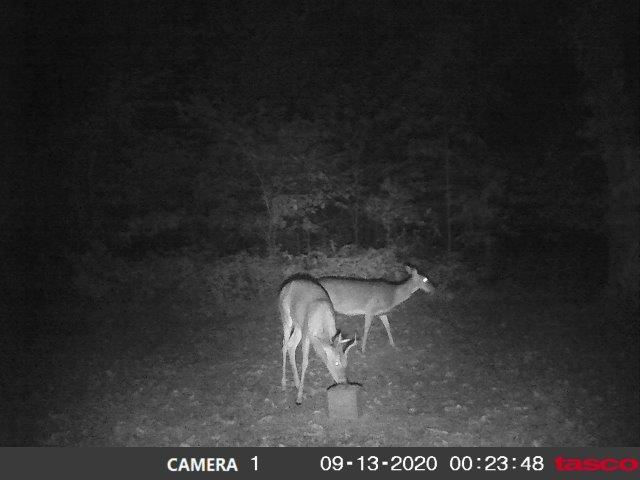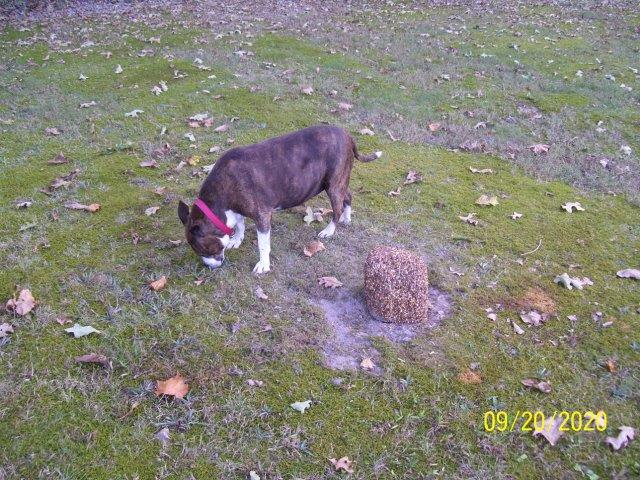 I'm assuming Polly smells the deer.
.
Here's the movie I made out of the flying squirrel clips mentioned above, followed by a few screenshots in case the video won't stream well enough for everyone.
.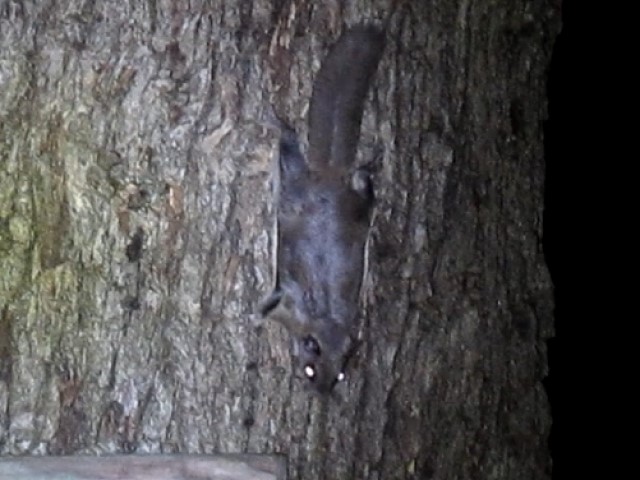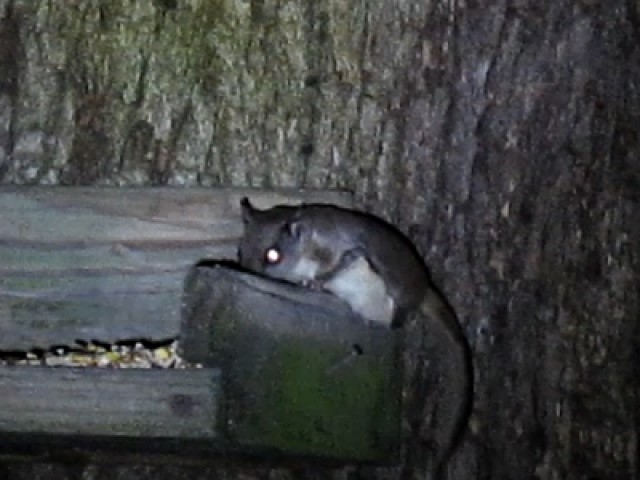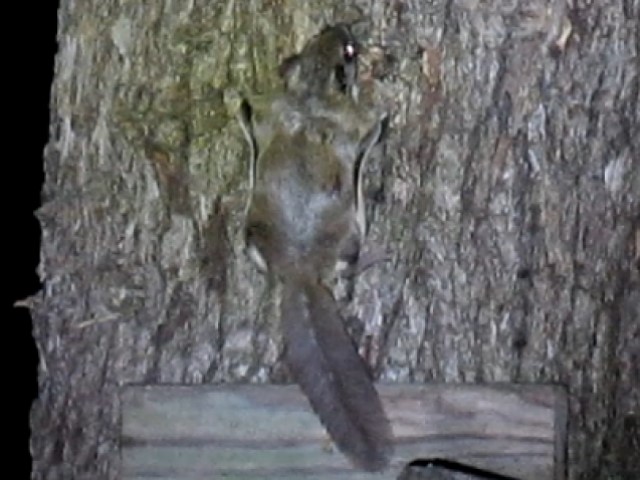 ********
.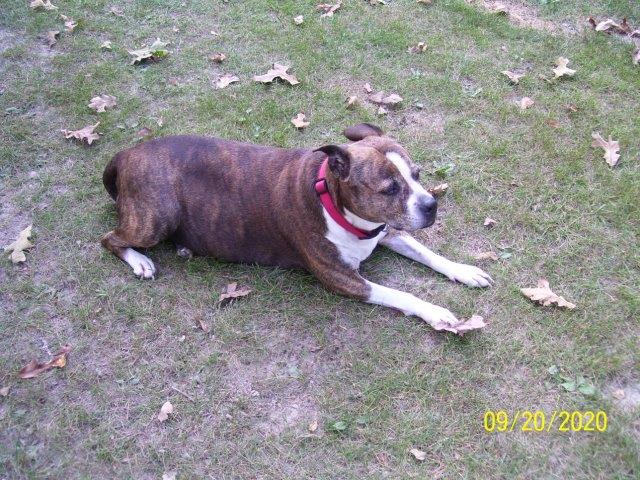 That's all for now.
.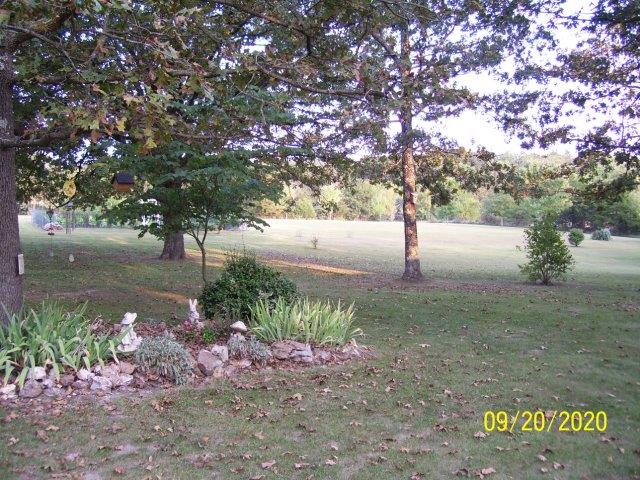 See you next time.