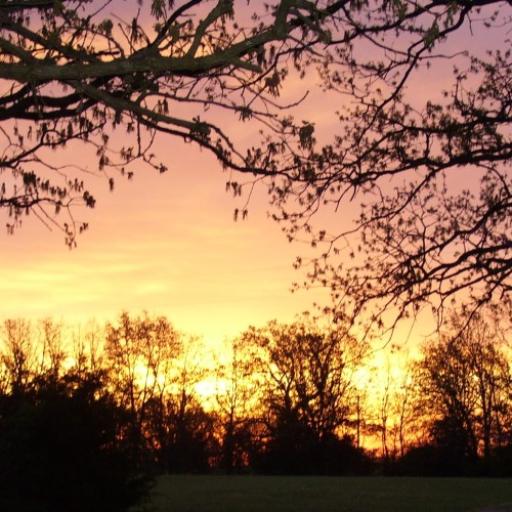 Garden 2021 - Part 1 - Very Late Start
I got off to a late start this year, but it didn't matter. I had two hard freezes in late April, which would have undone everything anyway, so I suppose that actually worked out for the best.
The problem is, after the freezes the weather never returned to normal. May was every bit as wet as last year, and unseasonably cold as well. The... Whole... Darn... Month... I think I was actually wearing a jacket as late as June 1st. I managed to plant some carrots, beets, and kohlrabi in May, but that was all I could do.
I had started taking pics in April for another garden blog this year, but after the weather turned bad for so long I kind of gave up. I was finally able to start the rest of the garden in June, but I didn't start taking pics again until today. 
The fence has been completely rebuilt. No rabbit problems so far.
I'll try to post updates every few weeks or so.
---
---
---
April 15, 2021
It felt like spring. Trees were flowering, and I was prepping the soil...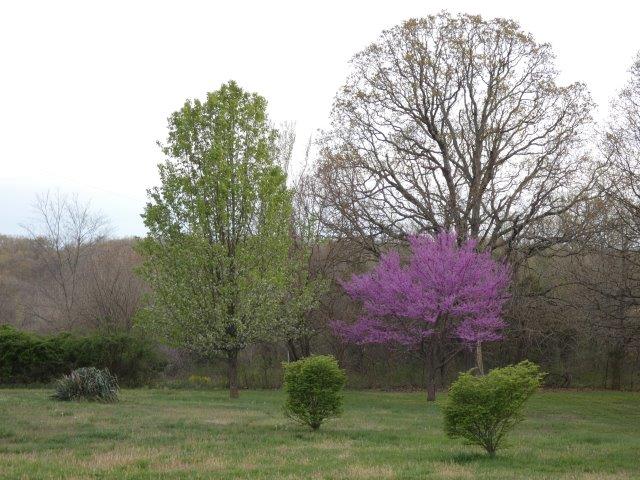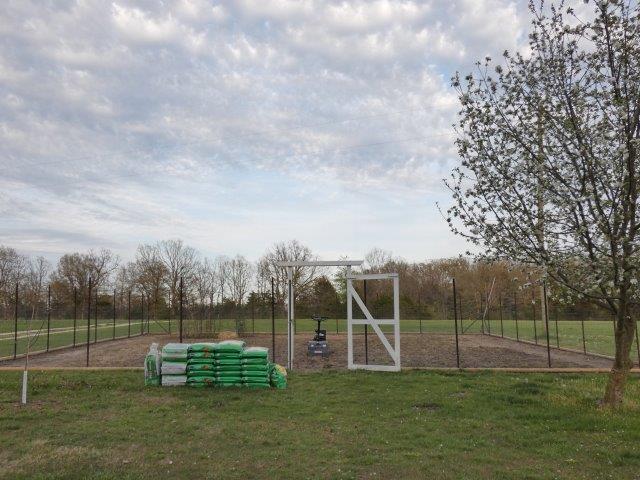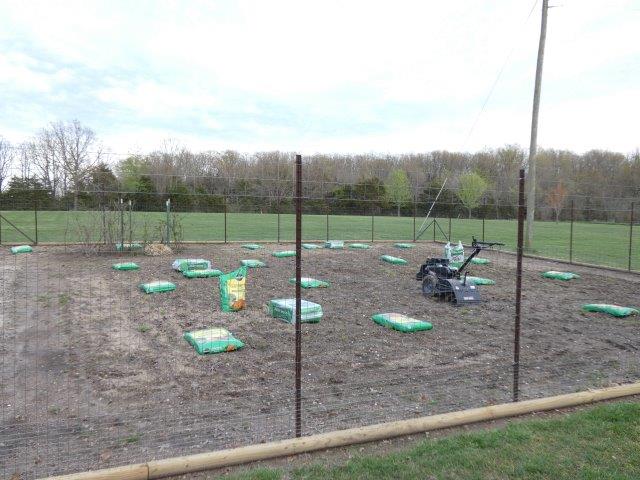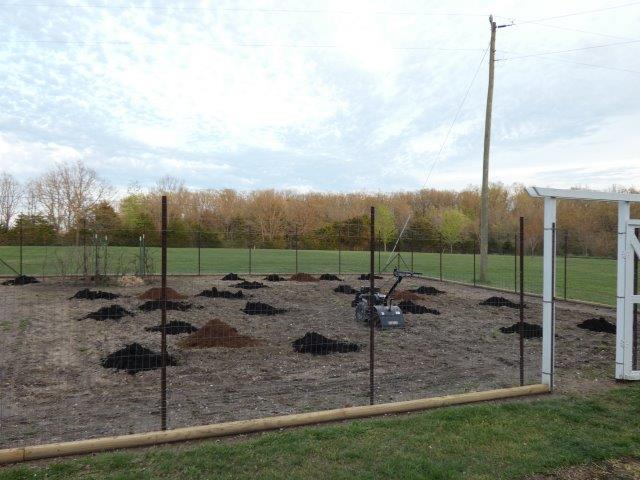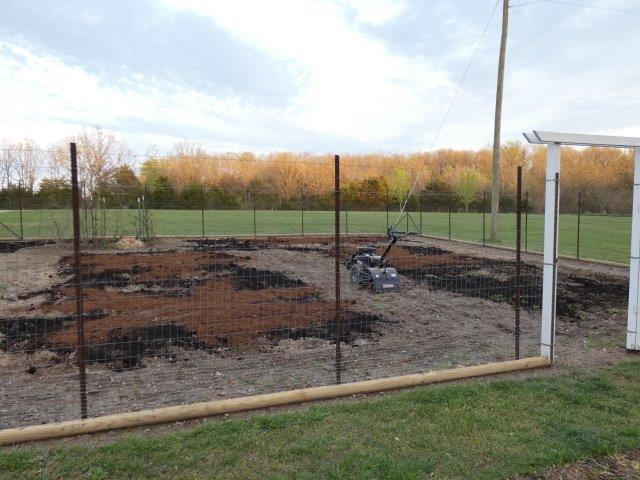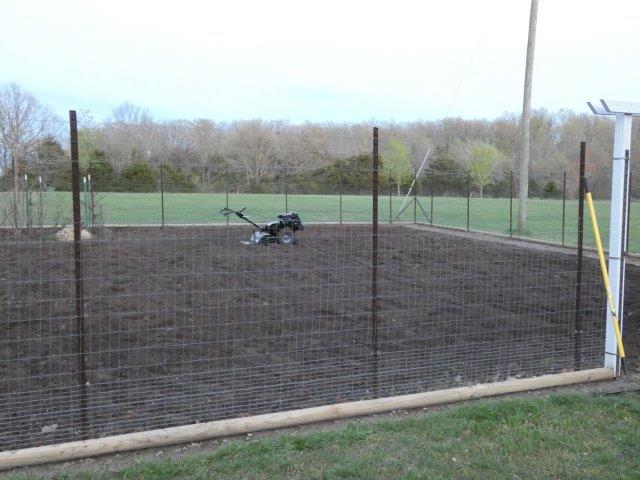 .
Five days later this happened, followed by two nights of temps in the mid 20s...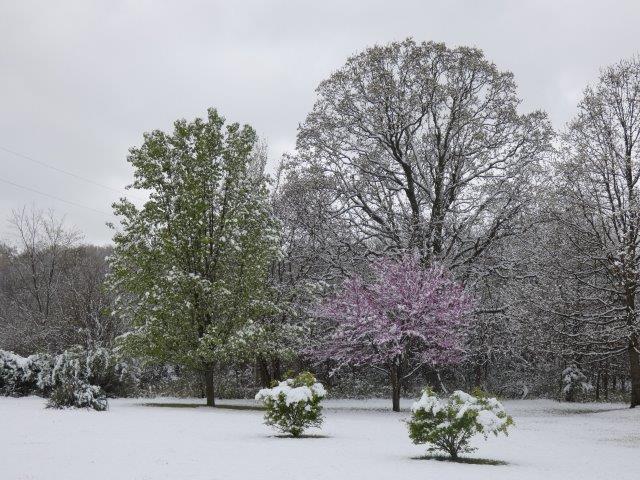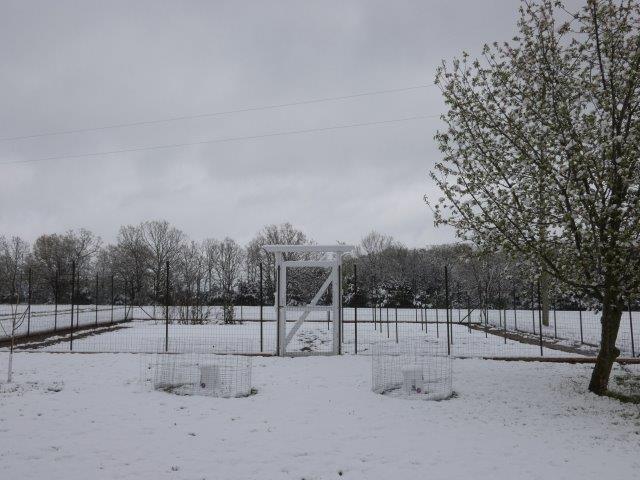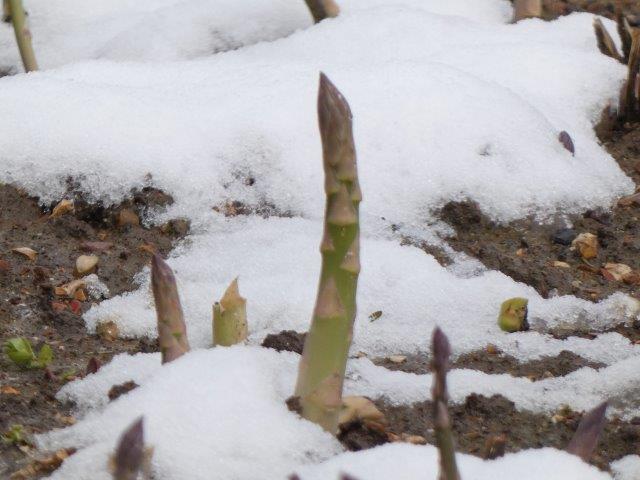 .
Fast forward to today, July 9th...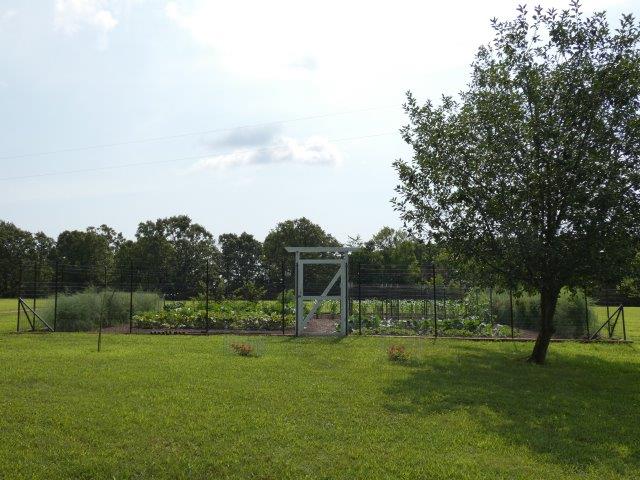 .
I planted two Double-Knock-Out rose bushes this year, and another apple tree. The roses survived the weather, but it doesn't look like the apple tree did. It had small green leaves before the freezes, but nothing since. Maybe that, plus the shock of transplanting was too much for it.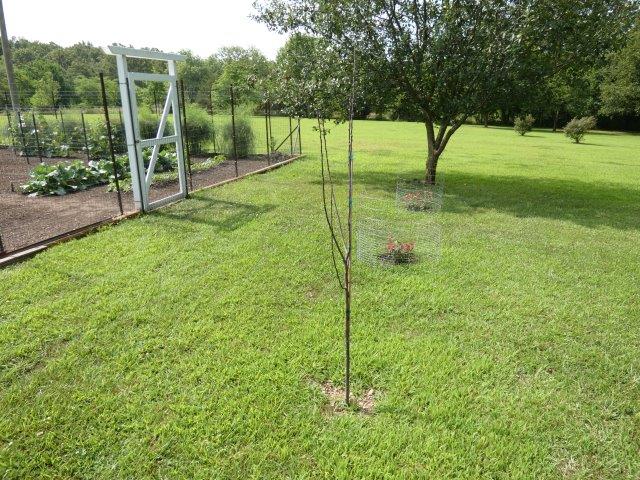 .
Not the greatest looking flowers, but still a nice splash of color in front of the garden.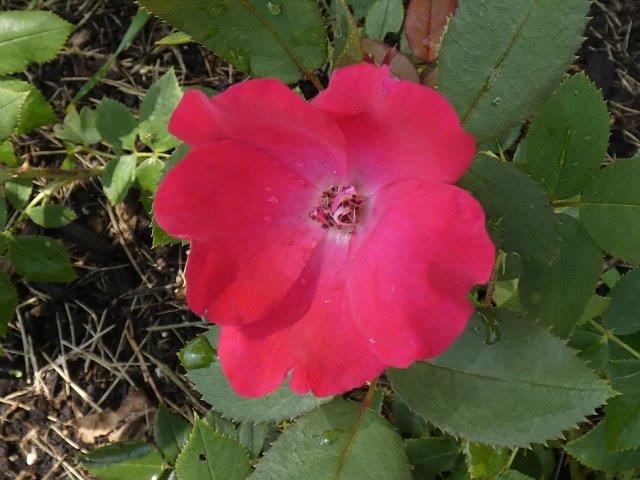 .
The gate's open, let's go...
.
Looking left - Butternut squash. Only two plants this year.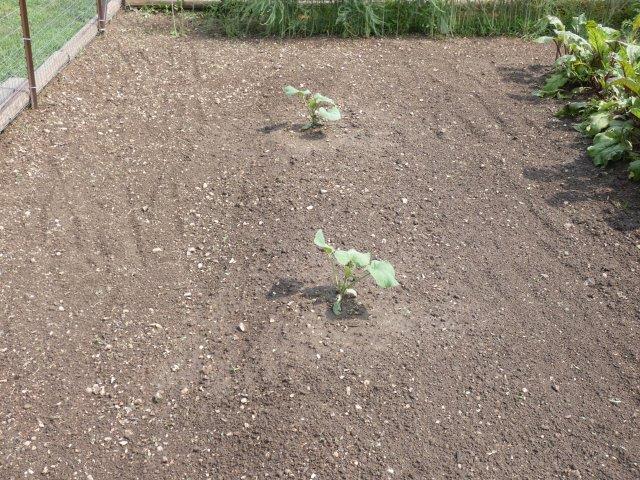 .
Looking right - Kohlrabi and watermelons. Seedless watermelons on the ends, with a seeded variety in the middle for pollination.
.
Kohlrabi up close.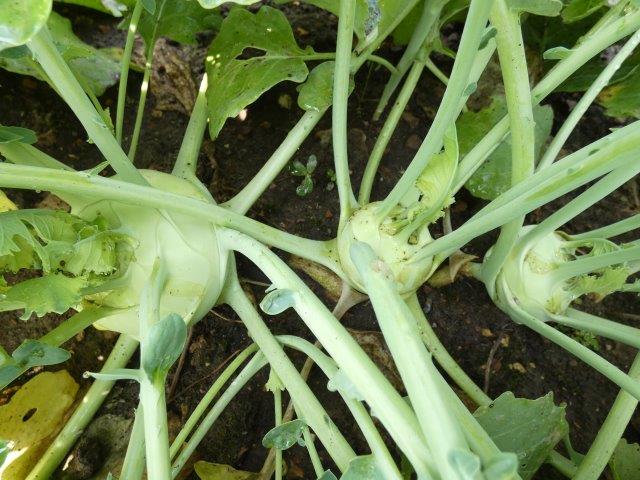 .
Looking left - Beets and carrots.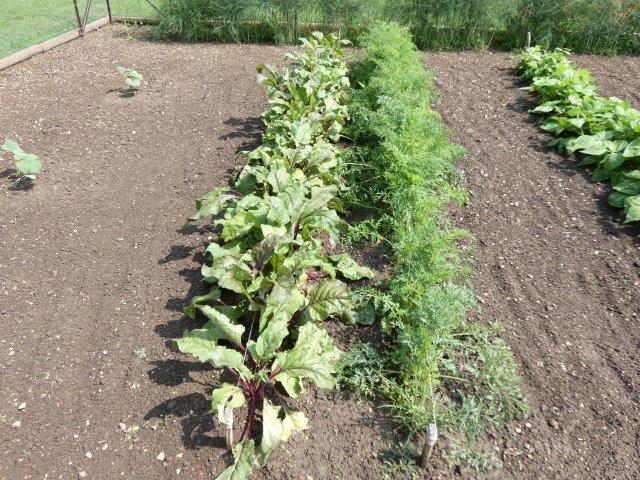 .
Looking right - Cucumber.  Smaller than it should be. I ordered some fancy seeds and planted them first, but they never came up (figures), so this is a second attempt with my old standby, Marketmore 76.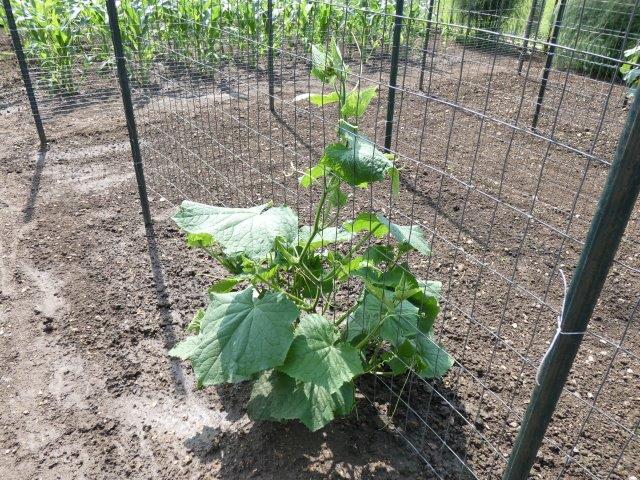 .
Looking left - Green beans.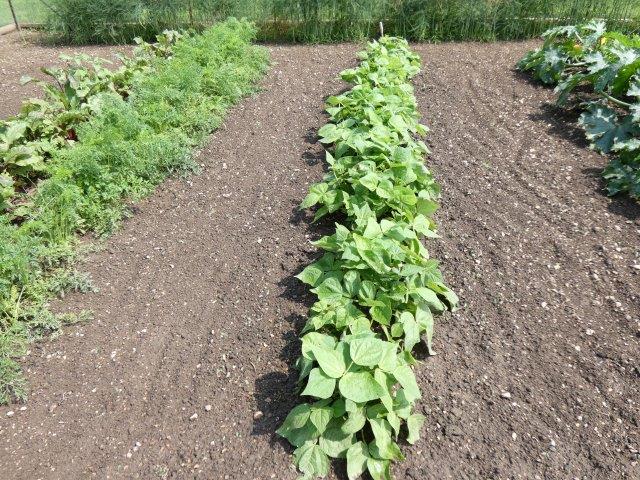 .
Looking right - Trellised cantaloupe. A different variety this year. I hope it works out.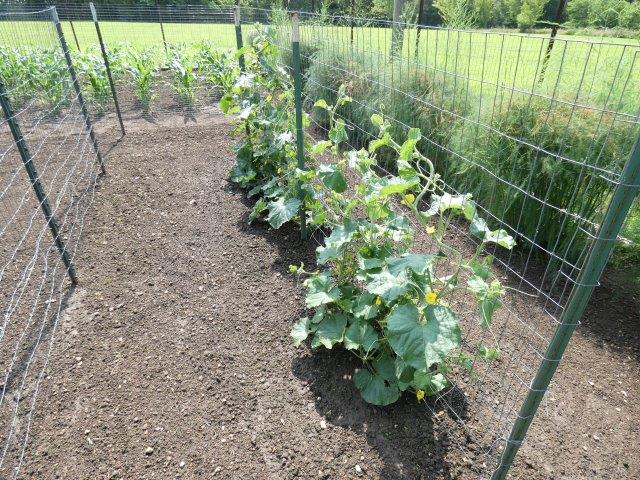 .
Baby cantaloupes.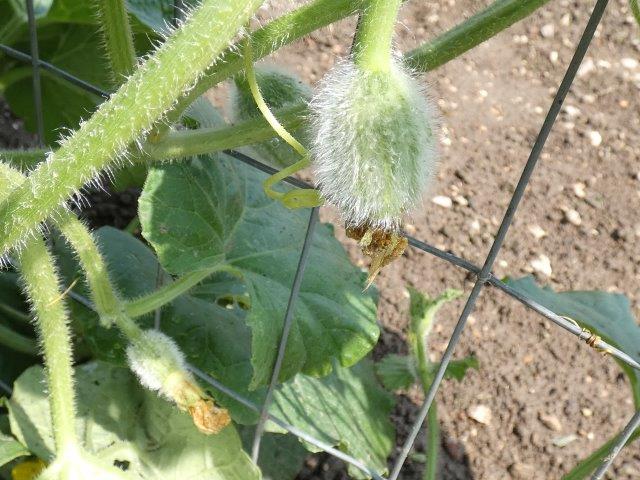 .
Looking left again - Two kinds of zucchini...
.
Yellow...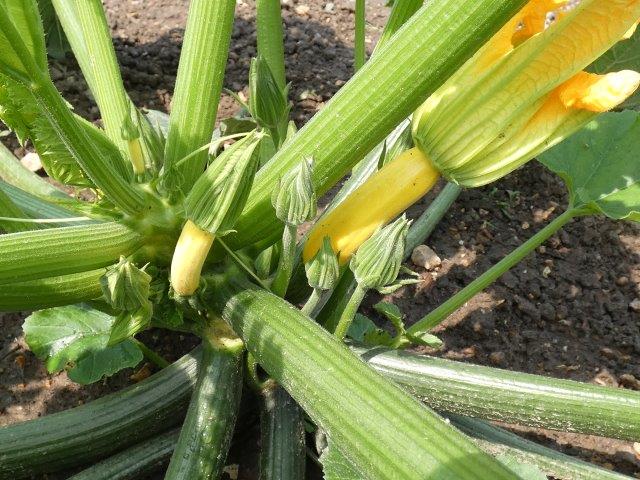 .
And regular green.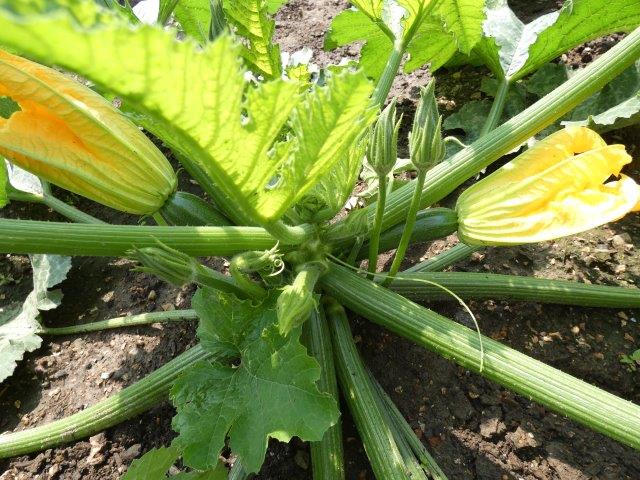 .
Red potatoes. Finally some good results. You can't really see it anymore because of the leaves, but I raked up a big raised bed to plant them in this year, and mixed straw into it. Worked great for a change. I guess that's the secret, at least in my garden.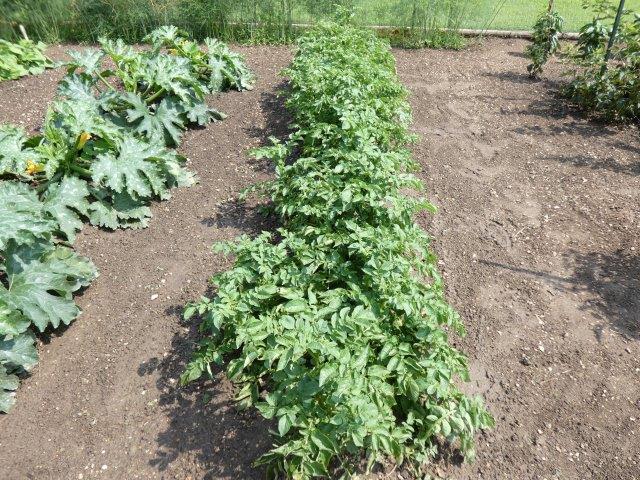 .
Only five peppers this year.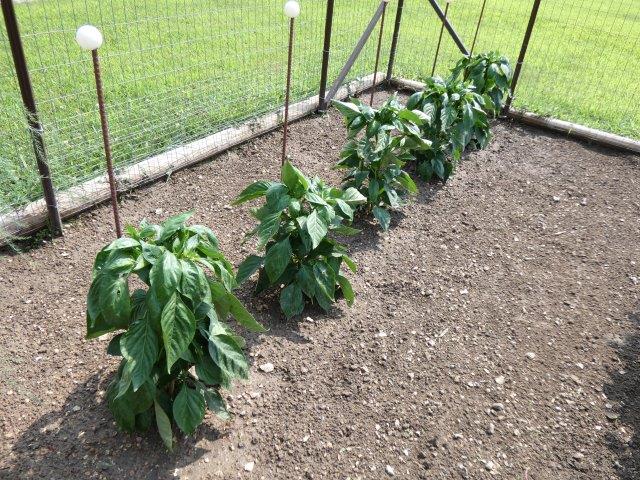 .
The blackberries took a beating over the winter. Many of the canes died and had to be cut out, presumably from the -15F cold spell in early February.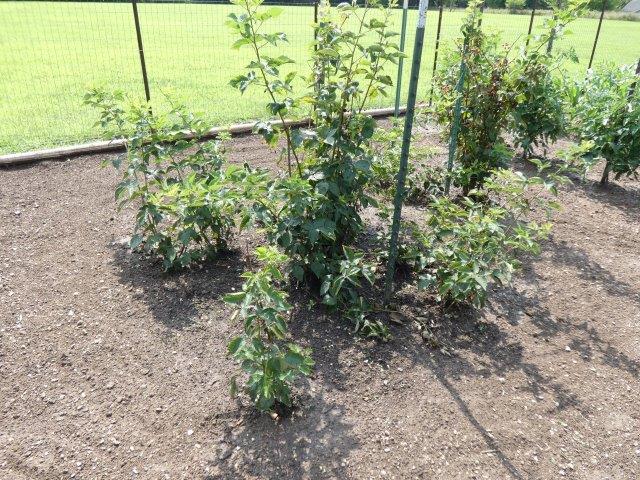 .
Still made a few berries, but not enough to bother with putting up the netting frame.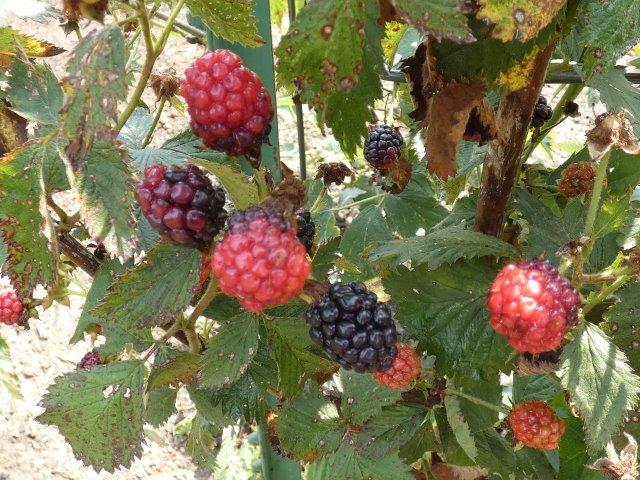 .
Only four tomatoes this year.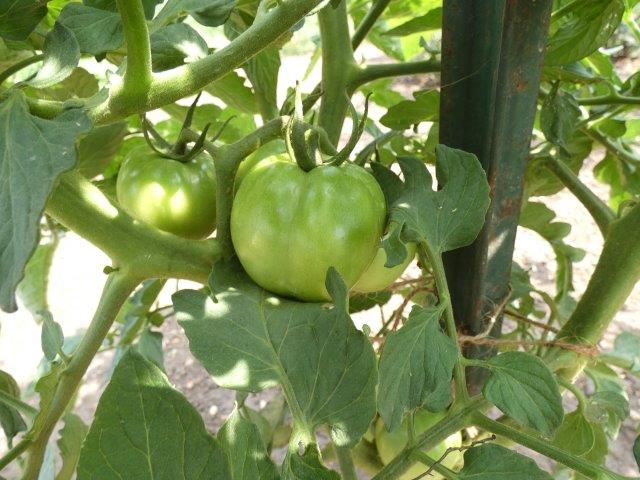 .
Corn.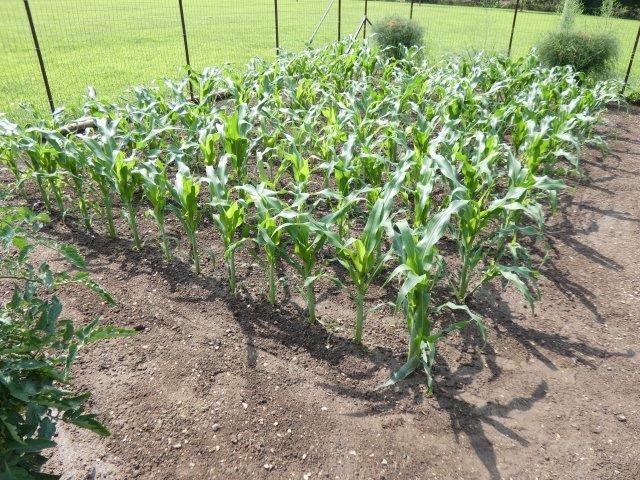 .
Looking back.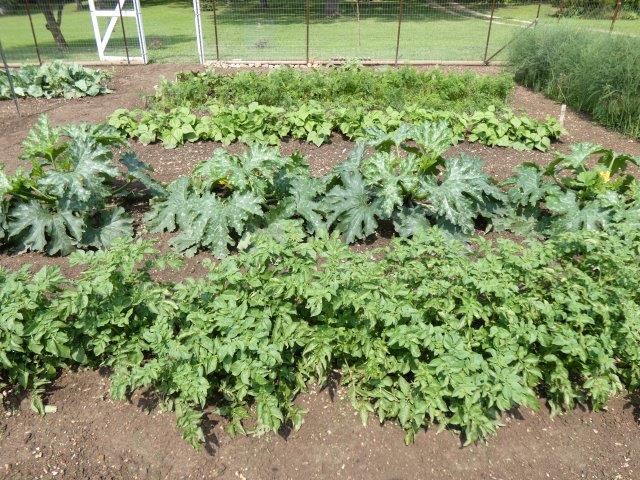 .
Empty trellises, due to the bad spring. I'll try to fill them with peas this fall.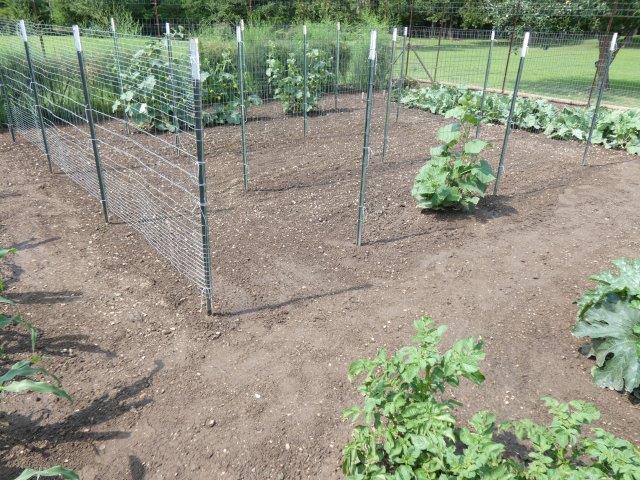 .
The first pickings of the year. The carrots aren't really big enough yet, but I only needed a little to add some color to the slaw I'm going to make out of the kohlrabi.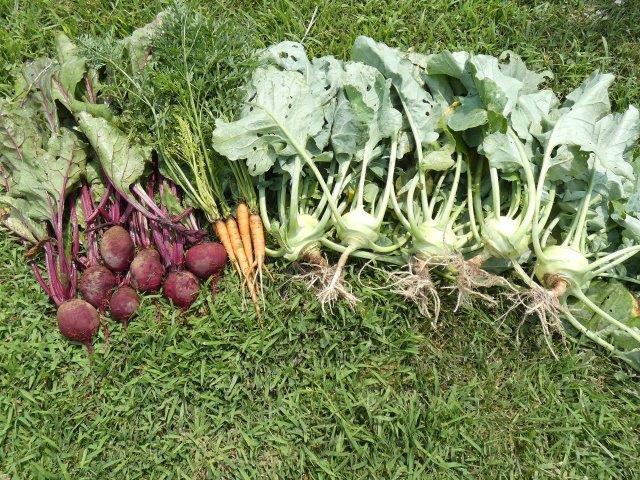 .
Here's some unripe blueberries on one of two extremely slow-growing bushes.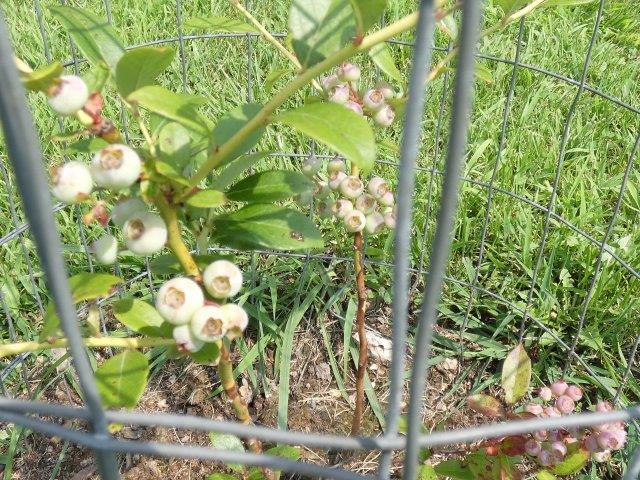 .
Birdhouse gourds growing in the side plot this year, just for fun.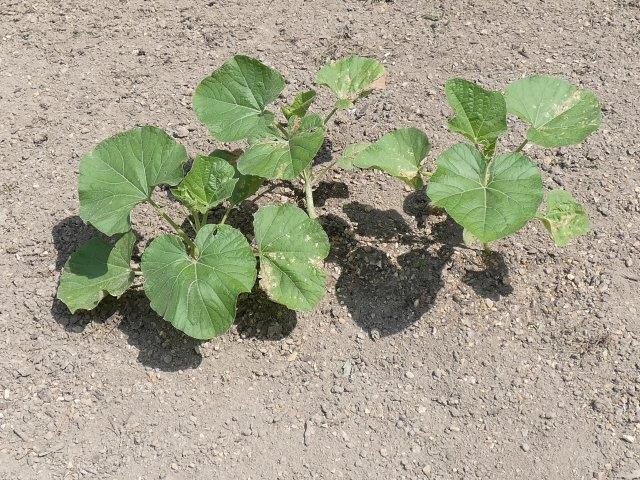 .
Around the yard...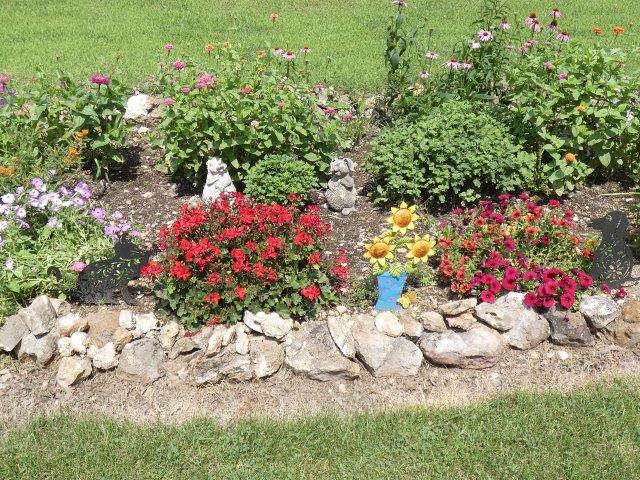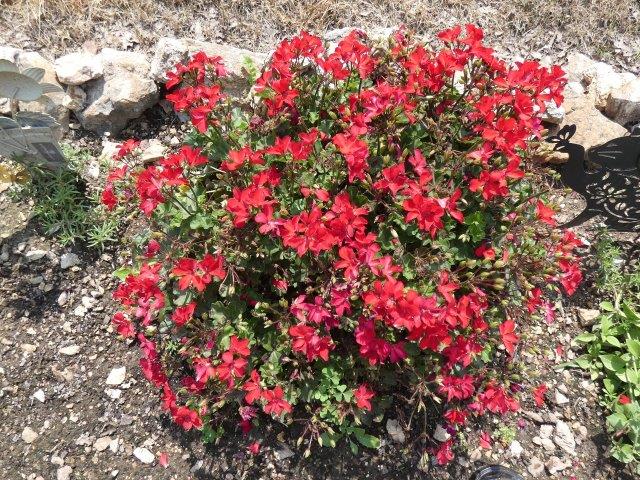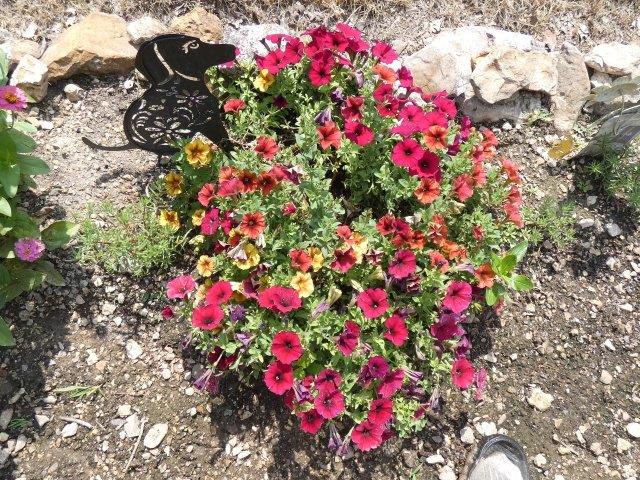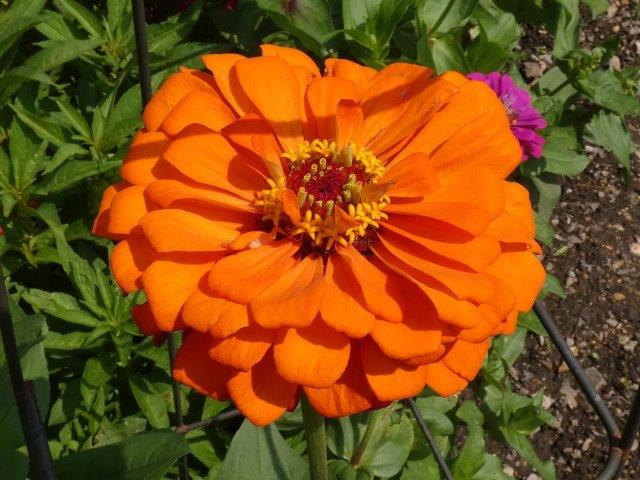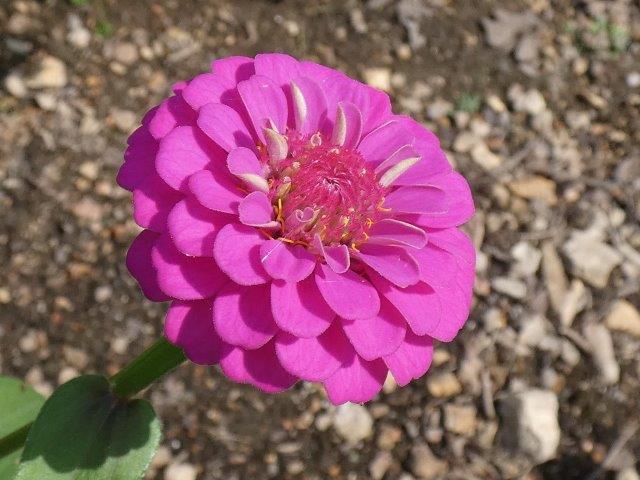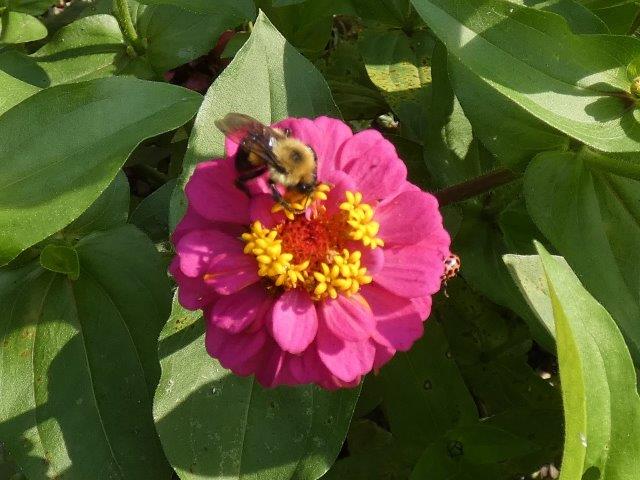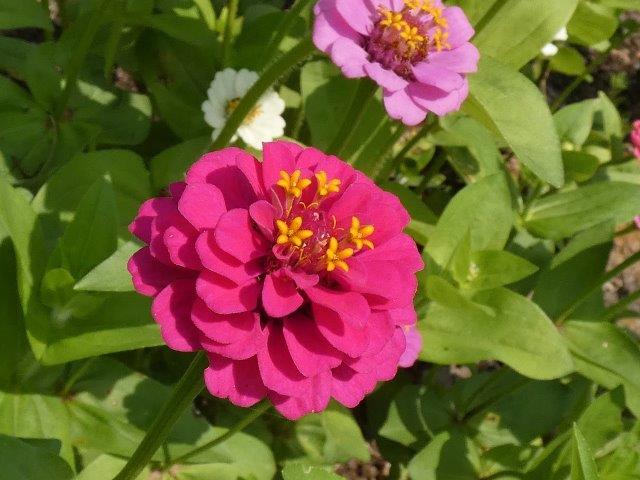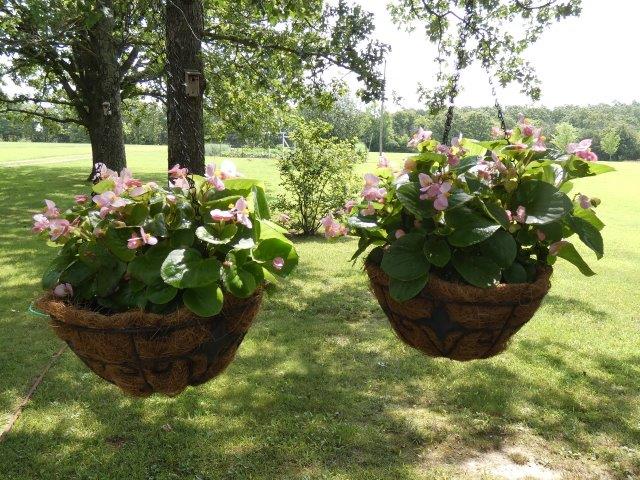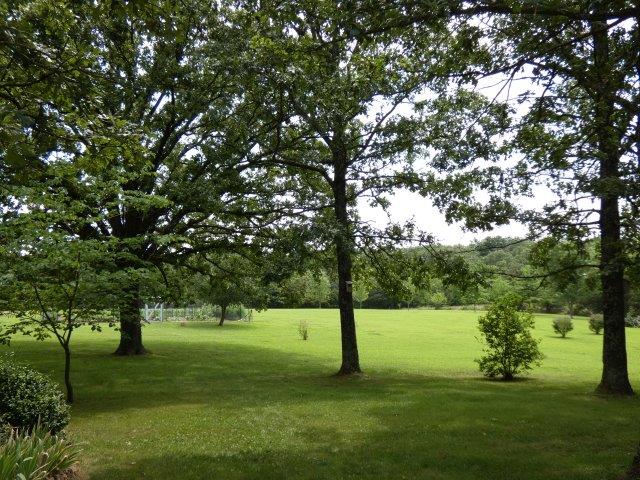 .
See you next time. Not sure when that will be. Two or three weeks, maybe.