Star Trek: Strange New Worlds - Teaser, Character Roundup, Official Trailer
By:
Dig
•
3 months ago
•
10 comments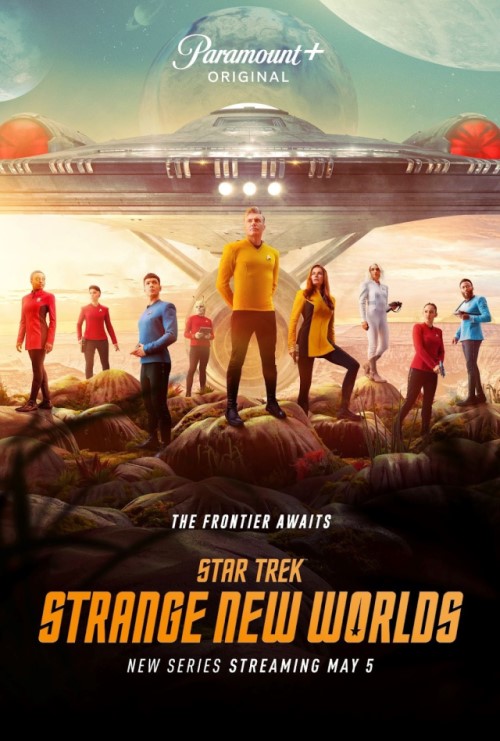 For anyone who doesn't know, the latest new Star Trek production will be an immediate prequel to the original 1966 television show, taking place on the original Enterprise when Christopher Pike was captain.
If you've ever seen the original series episode "The Menagerie," or perhaps the unaired pilot "The Cage," then you know that the good old NCC 1701 (no bloody A, B, C, or D, as Scotty might say) was seeking out new life and new civilizations well before James T. Kirk.
Set to premiere May 5th on Paramount+, here's a short synopsis provided by Paramount:
Star Trek: Strange New Worlds is based on the years Captain Christopher Pike manned the helm of the U.S.S. Enterprise. The all-new series will feature fan favorites from season two of Star Trek: Discovery, Anson Mount as Captain Christopher Pike, Rebecca Romijn as Number One and Ethan Peck as Science Officer Spock. The series will follow Captain Pike, Science Officer Spock and Number One in the years before Captain Kirk boarded the U.S.S. Enterprise, as they explore new worlds around the galaxy.
A few weeks ago a short teaser was released, and this past week several character promos started appearing online, one after another, leading up to today's release of an official trailer. I've compiled them all here in order of release. (the new official trailer is last)
Teaser Trailer
***
Cadet Nyota Uhura
***
Security Chief La'an Noonien Singh
Yes, you read that right – a descendant of Khan Noonien Singh
***
Helm Officer Lt. Erica Ortegas
***
Engineer Hemmer
A near-blind Aenar, which is an albino subspecies of Andorians
***
Doctor M'Benga
***
Nurse Chapel
***
Spock
***
First Officer Una, "Number One"
***
Captain Christopher Pike
***
***
**
**
*
*
Official Trailer