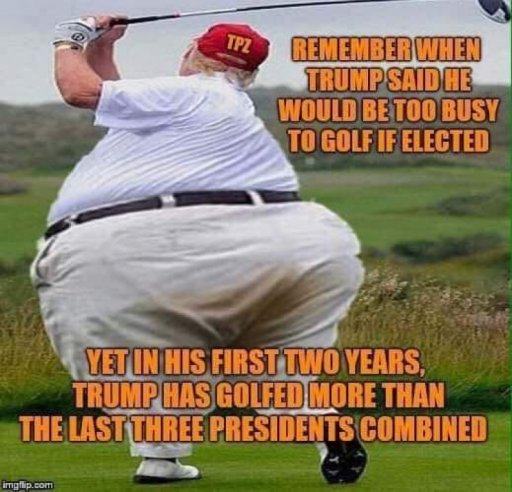 Eat the Press - Do Not Read It! The content is worthless.
Spewing SHAT is where it is at! - Jonathan Livingston Lipschitz, ("Doctored")
CAUTION: This tome is not yet rated.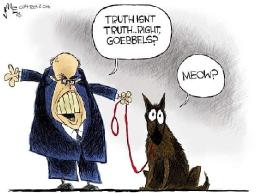 (Read first, Masturbate later!)

Our Journalistic CREED:
"The PUBLIC'S right to know EVERY damn thing, right this damn minute, SUPERCEDES our right to tell the truth."

So, we don't! We just make SHAT UP, like Fox TV Fake News!

It is quicker, CHEAPER, and a hell of a lot easier." 
Eat the Press-Do Not Read It, we adhere to our strict code of ethics, which we expect you to follow as well, or you will go straight to HELL for reading this epistle.

So, be advised, Wise Guy! Do what we do, or no moonshine fur  you.

Things you need to know about us:

1.  We DO NOT hire highfalutin j ournalists with their noses in the air. We hire Urinalists .
Urinalists have their nose in places most journalists "fear to tread", politicians' restrooms, where the real political shenanigans are formulated by miscreants. (Republicans)

2. Our Mission is simple. We proudly "Piss on the News!"

That's right folks. You read it here, so "cheer" if you must, but do not JEER, it hurts our feelings. We are sensitive LIBERALS.

(Rite that down! It may come in handy in defamation hearings).

Write that down in your " Book of WIZ-DUMB", o n sale now, in every Hustler Magazine store in Mur-Ree-KKK-Land!)
You see, fellow Lipschitz, DJT(aka, "Dirty Diaper Donnie", loves defamation hearings. He can stay out of one. 

So, if DJT does, we do-do, too!

Donnie is so kinky, so stinky, so hanky-panty that he should be locked up for the rest of his orange-glow life. Before he destroy our Nation with is mile and mile of bull shat to go.

But he ain't locked up, 'cause T-Rump Bone Spur is a CERTIFIED POS, and we, here, at the "Less Than Prestigious EAT THE PRESS DO NOT READ IT" KNOW THAT "Dirty Diaper Donnie" is Certified Nut, Career Criminal, Rapist, Compulsive Liar with a full diaper.

As many of you Nimrods know,   we are the "weakest link" in our parent company, the Bird Droppings Institute - a Think Tank for Moron, No Idiots, please!
 
"Now you know the rest of the story!" - Walter Concrete


REMINDER, Dumb Bottom Dwellers:

The author of these "often condemned" posts is considered innocent until proven guilty by a Court of MAGA LIARS.

Presently, the author, Jonathan Livingston Pigeon-Poo ("Doctored") is on trial for "Congenital Fallaciousness."
A common Republican malady, not known to Demon-Crates, who are pure! So, please be tolerant, and respectful, so STFU!

We, his loyal band of Certified Prevaricators, look forward to a Not Guilty Verdict, as soon as our attorney kicks the shat out of that communist/socialist punk, the prosecuting attorney, Miss Lindsey Graham-Cracker (R).

She/He is known as the "turncoat Senator" from South Carolina, who wears dresses nicely, but, suits dopily. 

Please be aware, "Miss Lind-seed Oil Graham-Cracker" has taken leave of her senses, and has taken an unfortunate, bitter, angry, hostile, vindictive turn since we broke up.

I had no idea She was a He, and neither did He know, that He was a She. 

Since then, the He of the She coupling has publicly threatened to sue anyone that says he is a "Fruit Cake".

So, I am not saying he is a "fruitcake", WHICH IS SO OBVIOUS .

He (formerly, "She") is, you know, in some "Twisted Sisters Quarters", recognized immediately as a SHE/HE, and id known as, "Silly Willy"!

If that isn't enough evidence, I don't know what would be enough!

PISS BREAK: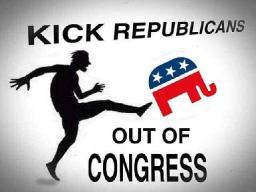 Now that we have settled that sensitive issue about Miss Lindsey, allow me to introduce myself:

My pen deplume is Jonathan Livingston Pigeon-Poo, "Doctored".

If you don't think I am "Doctored", just take a gander at my  Medicine Cabinet.
I take one, two, maybe three hundred pills a day. If I ain't "doctored" who the HELL is?

I entered life directly from an explosion, which accounts for some of my  peculiarities.

Like Donald J. Trump, I am a "Part-Time Idiot and a Full-Time Moron" whose primary role is to "ed-you-mud-cate" folks.

I am not a QUACK, I am an "Unemployed Philosopher" who teaches folks profane things FREE of charge, for ONLY $8.00 per month. 

(Same as Elon Musk's does on Twitter, but, no check marks. That's just damn silly shat!)


I am  a dang gum BIG SHOT!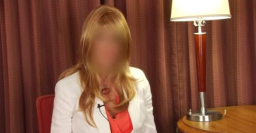 NOT BIG SNOT!


  As CEO and FLOUNDER of Eat the Press - Do Not Read It, I advise our readers not to read it, but to eat it.
The value is in the pulp when one EATS IT!

So, Eat It, Michael, Don't Beat It! (That is so passe.)

What many of our illiterate readers may not know is that I am, if I may say so myself, a kind of Kingfish, without the black makeup.

I am  da soul FLOUNDER of the less than prestigious , Bird Droppings Institute-a Think/Stink Tank for Morons, No Idiots, please, also.

We are   located in the nearly all torn-down community of Mildew, Ohio, where there are NO JOBS, NOT EVEN BLOW JOBS!

Thanks to the Re-Puritans who invaded our town and forced us to close down our largest factory, CORK SACKNG, Inc.

You see, we have historic roots.
Big Ones!
Would you like me to show you mine?
e go back to the American Revolution, everyone in our neck of the woods was a "Certified Cork-SACKER".


The candle stick maker, the undertaker, the mayor (Jonathan-Livingston Lipschitz, and everyone that was anyone, except, of course, Horse, Reverend Oral Fleece, Pasteur of the church of the How Big Is Your Wallet, How Small Is Your BRAIN?

The "Rev" is a distant relative of the current, Supreme Court Justice, Clarence Thomas, and, like his uncle, has a few deals on the side, so he doesn't need to be a cork sacker.

Oral has amassed a fortune from his less-than-bright congregation of "Willing Rubes", just as Billionaire Preacher, Joel Oil Stain does conning his gullible followers.
So, folks if you want to become a gullible follower, co me visit us sometime.
We are just a sharp RIGHT turn from anywheres in
MUR-EEE-KKK-LAND.
Since we got shut down by the Re-Puritans and lost our biggest employer we had to improvise, so we are now in the Tourist Biz.

If you are driving, instead of walking as most of us do, we are the second exit from the sign that reads, "Twilight Zone"!


Just make that super, SHARP, RIGHT turn and you will be right there!

To Be Continued (Maybe, if you send your hard-earned money to me, instead of to "Dirty Diaper Donnie", we would have as much as that "Orange A-Hole, Shat Shoveler" has!

More episodes are coming, of this compelling book are coming as soon as JACK GETS OFF.
Sorry, folks, my "Drug Dealer" has arrived. I need my   medicines to get all riled up, again, so I man right.

************************** 

I have a " Tale Two Tell of Two Cities Two You" (Only $8.00 per month). I ain't spreading my wisdom for nuttin' !
It's all about the MONEY, HONEY!

I, like my fellow neighbors, was born and bred in Mildew, Oh-High-Oh!

We are a modestly prosperous "holler" located next to the county's Waste Treatment Plant, and adjacent to the city Dump.

Nevertheless, we were a successful village with our factory, "The Cork Sacking Factory"! 

Why, folks we even had our own "Spin-Off" factory, a Knee Pad factory. If one is a CORK SACKER, one needs lots of sturdy kneepads.

Everyone in town was a "Cork Sacker", including the mayor, the candlestick maker, and the undertaker!

People traveled from all over the Midwest to get their Cork Sacked. We were renowned as the "Best Cork Sacking Holler in all of 'Murica"!

Until those self-righteous, religious nut-jobs, Talkin'-In-Tongues, Right-Wing Maga-Lunatics invaded our lovely little paradise and shut everything down!

Their mouthpiece declared "Corn Sacking" illegal, and vile! (It ain't, it just smells that way. and sinful.)

The Re-Purr-I-KKKans took charge and ruined our town, then packed up, and moved on to another town to sack.

One might say, "They became CORKSAKERS , too"!
 
Needless to say, our brains are minuscule, and our hands are big!

Currently, we are located in that lovely, but, nearly all torn-down Village of Mildew, Ohio, where there are NO JOBS - NOT EVEN BLOW JOBS!

So, naturally, as mostly demon-crats we had to go on the "guv'mint tit" living like rats on guv'mint's cheese.

We dang near evaporated. If it weren't for "Doctored" Jonathan Livingston Lipschitz we would have all perished in that "Hill Billy Paradise in the Sky," where classical music was played all the time.

It was this lizard wizard who recommended that we get into the "Tourist Trade" that saved our palookas. 

MORE LIES AND WHINING COMING TO A TOWN NEAR YOU SOON!

Send $8.00 per month for  all the free speech you want, sent to you "free of charge".

To Be Continued, or not. "You decide, we write!"