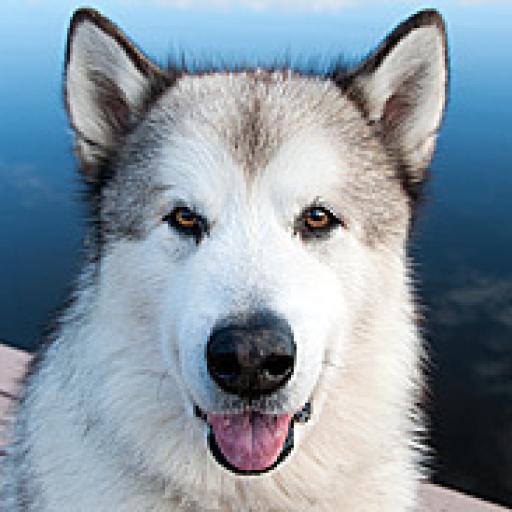 Why can't we see Planet Earth is all we've got, or ever will have?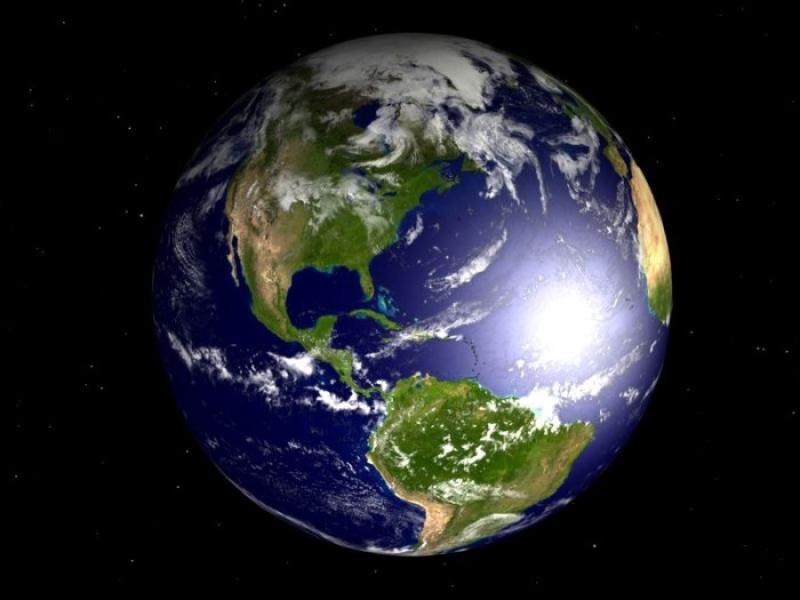 A two-part Essay
Part One — Interstellar Travel
The human species has accomplished some amazing things. In the realm of technology, we have done far more than any other creature alive today or in the past. Some human accomplishments are really quite stupendous. Among these, traveling to the moon and returning safely to the Earth is one of our most phenomenal achievements. Understanding diseases and finding remedies for many of them is another tremendous achievement. Our unique human characteristics, mobility, dexterity, versatility, and most of all, reasoning power, have helped up do many things that make our lives easier, safer, and longer than they would otherwise be. It is very easy to understand why these characteristics are universally thought of as good qualities, highly desirable qualities. Within the context of our individual lives, those are stupendously valuable and helpful qualities.
There is a factor we commonly forget to consider which has a huge impact on what we can do, or will ever be able to do… scale. Both spatial and temporal scale. Most adult humans are between 3.5 and 6.5 feet tall, weighing between 100 and 300 pounds. We typically live less than 100 years. That is our spatial and temporal scale.
Over the course of billions of years, we evolved from relatively simple single-cell creatures to what we are now. What we are today is the result of innumerable tiny evolutionary changes tried and tested over many millennia. Some of those evolutionary changes were helpful to the long-term survival of our species, and many of them are still with us today. Other evolutionary changes were not especially helpful or even counter-productive. Those things are no longer part of what we are today.
Over the first few billion years, our ancestors were just single cell creatures. About 600 million years ago our ancestors stumbled on multicellular existence. Over many millions of years life on Earth evolved, becoming much more complex. All of the "successful" evolutionary changes came about because they optimized our chances for survival. Specifically, survival on a planet exerting 1 G gravitational force (32 ft/s2), with an atmosphere having 20% to 30% oxygen, 70% to 80% nitrogen, and a few other atmospheric trace elements, and residing at a distance from its star such that water is in a liquid state.
The nearest star to us, other than our own star, the sun, is Proxima Centauri. If we decide we want to see if that star has a planet having all the minimum necessary characteristics to support human life, we will have to travel there, because it is too far away from planet Earth for our perceptive abilities to discern those qualities. Here is where we get to the crux of my argument that "Planet Earth is all we've got, or ever will have." Proxima Centauri is about 4.3 light years from Earth. That means, if we were somehow able to travel at the speed of light, it would take 4.3 years to get there. So far, the longest time a human has spent off of planet Earth is 438 days (1.2 years). A little more than one quarter of the time needed to travel to Proxima Centauri… at the speed of light. But of course, no human has ever traveled at the speed of light… not even close. The fastest any human has ever traveled (relative to planet Earth) is 24,791 mph, or 0.0037% of the speed of light. At that speed, it would take more than 100,000 years to get Alpha Centauri. If we could propel a manned spacecraft at the speed of the fasted unmanned spacecraft, it would still take more than 50,000 years to get to the nearest star outside our solar system. Even if we could propel a manned spacecraft much faster than that, it would still take thousands of years to get there. What will the progeny of the human that started that journey have to say about having been condemned to never ever see any of the beautiful things we humans are privileged to see, sunsets, green grass, wildlife, etc. Oh sure, that person will get to see things that you and I will never see. But as amazing as it may be to see those things, it would be unimaginably uniform… mind-warpingly boring.
Perhaps we will send humans to Mars someday. To accomplish that, those people would travel for about 6 months to get from Earth to Mars… then they would have to establish some sort of habitat that would support them for two years while they waited for the orbit of Earth to sync up with the orbit Mars so they would only have to travel for 6 months to get back to Earth… three years total… at a minimum… just to get to mars and back. Traveling to any other potentially human habitable place within our solar system would be even more of an extreme reach. For the record, while it may be "possible" for humans to survive on Mars, being confined for two years to whatever sort of habitat we could rig up on Mars sounds kinda grim to me. Traveling to any place outside our solar system would be many orders of magnitude more difficult than going to Mars. In fact, it is quite simply a preposterous idea.
All of that said, it seems we need to get used to the notion that planet Earth and perhaps our nearest neighboring planetary bodies is all we will ever set foot on. Please keep that in mind the next time you watch Star Trek, Star Wars, or Star Whatever. Those are fantasies. Fun to watch perhaps, but please don't delude yourself into ever thinking they represent even a tiny shred of reality.
Part Two — Human Exploitation of Earthly Resources
With few exceptions, we humans are quietly obsessed with our mortality… our impermanence. Recently, I heard someone say, probably on TV (as I am not much of a reader), that in the not-too-distant future humans will look back and scoff at the notion held by earlier human generations that none of us will live forever. That notion is just as disconnected from reality as the earlier discussed notion of interstellar travel.
Have you ever contemplated what it would be like to live forever? To me, that notion offers unimaginably extreme boredom. Yes, the prospect of dying is probably at least somewhat scary for most of us. But for me, an eternity of boredom would be far worse than disappearing from existence all together… which, thankfully, seems far more likely to me than eternal life.
As I said at the beginning of this two-part essay, "The human species has accomplished some amazing things." Somewhere around two or three hundred thousand years ago the first humans descended from our pre-human ancestors. As short as 200,000 years is compared to the span of time life has existed on planet Earth, it is still a very long time by comparison to one human life span. It is also a very long time by comparison to the age of technology. One could argue that the age of technology began with the advent of stone tools or the harnessing of fire. For the purposes of this essay, I am marking the beginning of the age of technology at the advent of the first steam engine, in the early part of the 18th century. Technology didn't   really   get rolling until the mid-19th century with the trans-continental railroad, less than 200 years ago. It was also around the same time that human population growth took off.
It took at least two hundred thousand years for the world-wide human population to grow from   essentially   zero to one billion. In fact, most of that first billion emerged in the last 70,000 years or so. That was, averaged over 70,000 years, about 14 thousand humans added to the planet every year, reaching one billion around 1,800 AD. Then it took just another 123 years (until 1923) to grow from one billion to two billion. That is more than 8 million humans added to the planet every year during the 1800s and the first part of the 20th century. That growth rate is about 600 times faster than it had been for all of human history prior to 1800 AD. I was born in 1950, when the world human population was 2.5 billion. Today, 71 years after I was born, there are more than 7.5 billion humans on planet Earth. Three humans on the planet today for every human alive on the planet the day I was born.
The growth rate of the human population by itself seems utterly unsustainable. But making our problems even worse is human consumption of resources and production waste. Oh, let's not forget about recent production of very long-lasting toxic and nuclear waste.
I have a degree in mechanical engineering, which does not provide any background directly related to the sustainability of present-day human population numbers and activities. Even so, readily available data makes it clear to my engineering mind that current human activity is not sustainable. Even more troubling to me is the undisputable fact that humans are having a devastating impact on the other species with whom we share this incredibly rare life-sustaining planet.
The title of this article asks, "Why can't we see planet Earth is all we've got, or ever will have?" Additionally, I am inclined to ask, "Why can't we see we have already crossed the sustainability Rubicon?" I ponder these questions quite a bit, and here's how I answer them.
Regarding, "Why can't we see planet Earth is all we've got, or ever will have?" We are all born into the world at different times. As we grow up, we learn about the world in which we live. Of course, we hear about wars, poverty, pollution, and other problems of our era. But we also learn about inventions that seem quite good, the wheel, clocks, the printing press, airplanes, medicines. and many others. We are very clever creatures, and our cleverness has made our lives easier, safer, longer, and better in many ways.
Even so, there is a problem. We tend to focus our attention on the benefits brought to us by modern technology, ignoring or minimizing whatever downside may also come with those benefits. We suffer from the frog in hot water problem. Early technology brought us many benefits. Like the frog's appreciation of lukewarm water, we were very happy to have the obvious benefits bestowed on us by technology. Those benefits were so good it was perfectly natural for us to seek more. Little by little we gradually improved our lives and the lives of our progeny. At the same time whatever downside came along with the benefits were dismissed as just another thing we would "figure out" someday. Now that some of us are raising the alarm about the unsustainability of human activity, the notion of moving backward with technology is decried as a preposterous idea. "Get out of the warm water and go back to the cold rainy forest floor… no way!" the frog scoffs. "Give up my cellphone, my car, my TV… electricity? What a joke!!!!! You can't be serious!" say the humans.
Somewhere around 1970, I started beating the drum on the topics of overpopulation and excessive resource exploitation. I suggested failing to address these issues would lead to catastrophe. More recently, I've concluded our situation is much worse than I once thought. Like everyone else, I was seduced by the notion that everything seemed to be work pretty well when I arrived on the planet in 1950.
In recent years I came across a graph showing the history of worldwide human population. This graph clearly illustrates the untenable nature of our numbers. Similarly, excessive resource consumption and pollution are driven not only by the very rapid increase in human population, but also by a similar rapid increase in the exploitation of resources. I have expressed this notion many times with the following very simple language…
There are too many of us doing too much stuff.
Now... There is no easy way out of this mess.