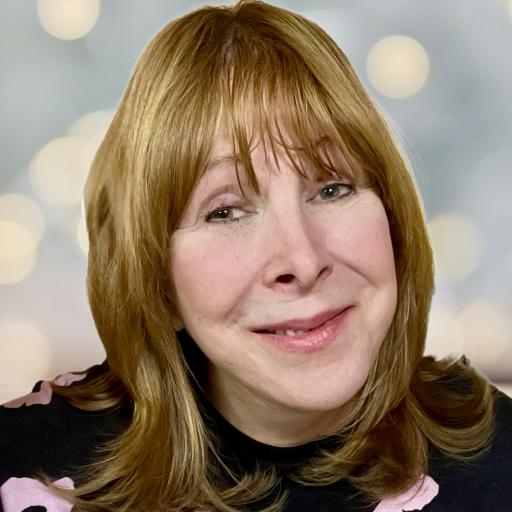 In Good Company... Aspergers and Autism.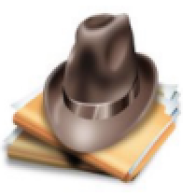 When my nephew was about two and a half, we began no notice that he had a peculiar habit. He would arrange his cars in size order. When you changed the order of the cars, He would quickly change the cars back order from smallest to largest. He would persist in this activity, and get increasingly upset each time you changed the order of the cars. Soon after, we began to notice that everything in his room had an order, whether it was books, stuffed animals or trains. And then there were those trains. By the time he was three, he could tell you everything about trains. He knew all the models of trains, the year they were first built, the types of tracks that they used and all the major stations that the trains ran through. This was his sole interest, and if you were not interested in trains, that was tough. He was going to tell you about them anyway.
There were other little things about my nephew that were a bit different. He had poor impulse control. If he liked a little girl in his nursery school class, he would jump out of his seat and kiss her. This did cause problems with some of the girl's moms, who didn't see this as cute. He was a bit klutzy. He winced when he was nervous or upset. He didn't follow class rules and spoke out of turn.
Sometimes he would just burst out and say what was on his mind at that moment, and he had a very busy mind. I had noticed that he was a little different. But being an elementary school teacher, I have had so many students that were a little different, that I saw it as no big deal. To me, if a child is a different kind of learner, it's your responsibility as a teacher to adapt your teaching for that child. My sister saw things differently. Between the teachers making such a big deal about his behavior, and what she saw at home, my sister began to worry. We come from a long line of worriers....
So after much research on the internet, my sister had her suspicions about his condition. She took him to the top doctor in the field, and after an extensive examination, he and my sister got their diagnosis. My nephew had Aspergers. Aspergers is a condition given to children who have "Autism Spectrum Disorder". According to the Autism Society, "One of the major differences between Asperger's Disorder and autism is that, by definition, there is no speech delay in Asperger's. In fact, children with Asperger's Disorder frequently have good language skills; they simply use language in different ways. Speech patterns may be unusual, lack inflection or have a rhythmic nature, or it may be formal, but too loud or high pitched. Children with Asperger's Disorder may not understand the subtleties of language, such as irony and humor, or they may not understand the give-and- take nature of a conversation.
Another distinction between Asperger's Disorder and autism concerns cognitive ability. While some individuals with autism experience mental retardation, by definition a person with Asperger's Disorder cannot possess a "clinically significant" cognitive delay and most possess average to above average intelligence. While motor difficulties are not a specific criteria for Asperger's, children with Asperger's Disorder frequently have motor skill delays and may appear clumsy or awkward."
My sister was understandably distraught about the diagnosis. My nephew was officially labeled, with all the limitations that came with having that label. I was not. I wasn't in denial about his condition, it's just that nothing had really changed. All he had now was a label for his unique behavior. He was no "Rain Man" Hs was charming, super bright, very empathetic, though hard to deal with. His limitations were minor in my eyes. In my teaching career, I had seen much worse, like the "crack children" of the 1990's. His special needs, were minimal compared to those children. Yet, most of them went on to develop the life skills and education they needed to live productive lives. I knew in my heart, that he would be just fine.
In the months and years to come, the label allowed my nephew to get special services. He had an physical therapy for his gross motor skills. He had some speech therapy. When he entered the public school system, they provided him with a para professional to integrate him into the classroom experience. he has grown and developed into the adolescent I expected him to be. He is beyond bright, cheerful, loving and quite the chatter box. Is he still challenging as a child? Well, I would have to say yes. Did the label of being on the "Autistic Spectrum" hurt or help him. I would have to say both. As parents, it hurt my sister and brother in law to know that they had a special needs child. As a family, we reminded the both of them, that nothing had really changed. All that had happened was what educators and evaluators are quick to do, they label him. But I kept telling my sister that the label need not be a limitation. On the other hand, the label was helpful. By labeling my nephew, it got him the special education he needed. He thrived with the additional help he got, and if that was the cost of the label, then so be it. Parents need to keep in mind a label only hurts if you let it consume you and define your child. Once you move beyond the label, your child is only limited by your expectations. Have high ones, and your child will rise to the occasion.
There has been much speculation about people like Albert Einstein and Bill Gates having Aspergers. We may never know if it's true. But if it is, that's fine with me. My nephew will be in good company.