Old School and Proud of It!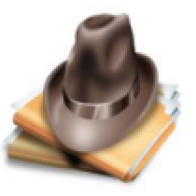 Don't get me wrong, I love and use all the modern electronic gadgets and am thankful for the creature comforts of the modern age, but there is a part of me that longs for the good old days and simpler times.
I miss many things, but having multiple levels of the family in the neighborhood is high on the list, when I was younger my great grandparents, grandparents and our family were within walking distance.  Now the family is spread all over the country.
I learned a lot from those "older generations" being part of the process of "raising me right" as my grandmother always explained her rules and discipline.
How about you folks?  Anybody "old school"?  What do you miss most from the days of your youth?