Biden's disturbing Town Hall
By:
Vic Eldred
•
2 weeks ago
•
107 comments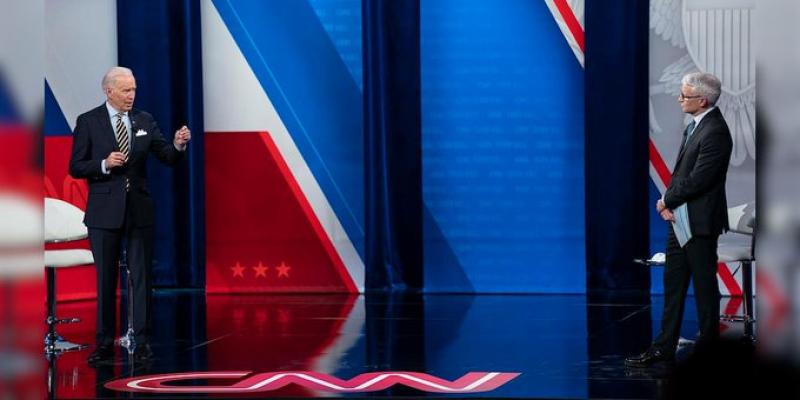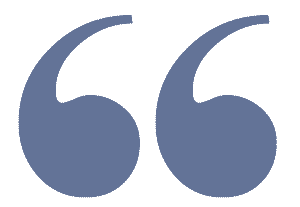 And so what a lot of kids and, I mean, and big people, too, older people, they just -- their whole lives have sort of changed like when it used to be. It used to be you just go outside and play with your friends and get in the school bus and go to school, and everything was normal. And now, when things change, people get really worried and scared. But don't be scared, honey. Don't be scared. You're going to be fine. And we're going to make sure mommy is fine, too.
Last night we were treated to another soft soap CNN town hall featuring Joe Biden. Biden attempted to discuss a wide range of topics.

Here are some of the highlights:


First: Biden throws Jen Psaki under the bus:

COOPER: Well, let me ask you, your administration had set a goal to open the majority of schools in your first 100 days. You're now saying that means those schools may only be open for at least one day a week --
BIDEN: No, that's not true. That's what was reported.
COOPER: Uh-huh.
BIDEN: That's not true. That was a mistake in the communication. But what I'm talking about is I said opening the majority of schools in K through eighth grade, because they're the easiest to open, the most needed to be open in terms of the impact on children and families having to stay at home -- COOPER: So when do you think that would be K through eight --
(CROSSTALK)
COOPER: -- at least five days a week if possible?
BIDEN: I think we'll be close to that at the end of the first 100 days. We've had a significant percentage of them being able to be opened. My guess is they're going to probably be pushing to open all summer, to continue like it's a different semester and try to catch up.
(CROSSTALK)
COOPER: Do you think that would be five days a week or just a couple?
BIDEN: I think many of them five days a week. The goal will be five days a week. Now it's going to be harder to open up the high schools for the reasons I have said. And just like you notice the contagion factor in colleges is much higher than it is in high schools or grade schools.


Second: Biden dismisses CBO findings:

COOPER: The Congressional Budget Office says that a $15 minimum wage would lift 900,000 people out of poverty, but would also cost 1.4 million people their jobs. Is that --
BIDEN: Yes, but there's also -- if you read that whole thing about Pinocchios and all the rest, there are also equal number of studies say that's not -- that it wouldn't have that effect, and particularly, as you do it in terms of how gradually you do it.
So let's say -- you said you're going to increase the minimum wage from $7.25 an hour between now and the year 2025 to $12 an hour, to $13 an hour. You double someone's pay, and the impact on business would be absolutely diminished (ph), and it would grow the GDP, and it would grow -- and it would generate economic growth.
But it's not illegitimate as a small-business person to worry about whether or not increasing it at one fell swoop would have that impact.
I do support a $15 minimum wage. I think there is equally as much if not more evidence to dictate that it would grow the economy and long- run and medium-run benefit small businesses as well as large businesses, and it would not have such a dilatory effect. But that's a debatable issue.


Third: Xi Jinping gets it !:

COOPER: What about the Uyghurs? What about human rights abuses in China?
BIDEN: The Uyghurs.
We must speak up for human rights. It's who we are. We can't -- my comment to him was -- and I know him well, and he knows me well. We're -- a two-hour conversation.
COOPER: You talked about this to him?
BIDEN: I talked about this too.
And that's not so much refugee, but I talked about it. I said, look -- Chinese leaders, if you know anything about Chinese history, it has always been the time China when has been victimized by the outer world is when they haven't been unified at home.
So, the central -- to vastly overstate it, the central principle of  Xi Jinping  is that there must be a united, tightly controlled China. And he uses his rationale for the things he does based on that. I point out to him, no American president can be sustained as a
president if he doesn't reflect the values of the United States. And so the idea I'm not going to speak out against what he's doing in Hong Kong, what he's doing with the Uyghurs in western mountains of China, and Taiwan, trying to end the One-China policy by making it forceful, I said -- by the way, he said he gets it.


Fourth: the smearing of those who defend us & the White Supremacy bogeyman:

BERKOWITZ: More seriously, Mr. President, like millions of my fellow citizens, I was shaken by the attack on the Capitol on January 6th and on our democracy more broadly by your predecessor and his followers.
While I appreciate efforts being made to bring them to justice, I worry about ongoing threats to our country from Americans who embrace white supremacy and conspiracies that align with it.
What can your administration do to address this complex and wide ranging problem?
BIDEN: It is complex and it's wide ranging, and it's real. You may -- I got involved in politics to begin with because of civil rights and opposition to white supremacists, the Ku Klux Klan, and the most dangerous people in America continue to exist. That is the greatest threat to terror in America, domestic terror.
And so I would make sure that my Justice Department and the civil rights division is focused heavily on those very folks, and I would make sure that we, in fact, focus on how to deal with the rise of white supremacy.
And you see what's happening, the studies that are beginning to be done, maybe at your university as well, about the impact of former military, former police officers, on -- on the growth of white supremacy in some of these groups.
You may remember, in one of my debates with the former president, I asked him to condemn the  Proud Boys  and he wouldn't do it. He said "Stand by," stand ready, or whatever the phrase exactly was.
It is a bane on our existence. It has always been. As Lincoln said, we have to appeal to our better angels, and these guys are not -- and women -- are, in fact, demented. They are dangerous people.



Full text:

https://www.newsweek.com/joe-biden-cnn-town-hall-transcript-full-trump-vaccines-1569872