By:
al Jizzerror
•
3 months ago
•
137 comments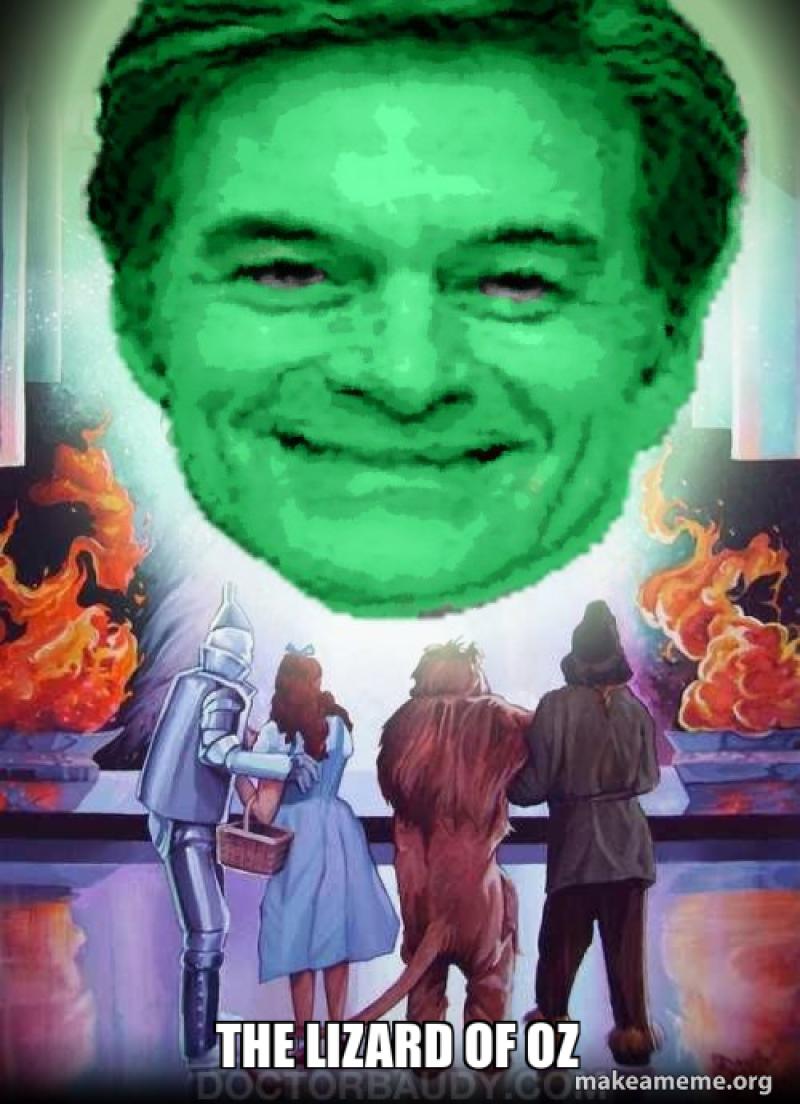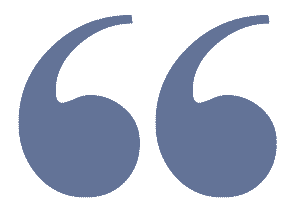 The Wizard of Oz, "The Great and Powerful Oz" eventually admitted that he was a fraud. Mehmet Oz, "The Lizard of Oz", is also a fraud butt he won't admit it.
In the classic book/movie The Wizard of Oz, "The Great and Powerful Oz" eventually admitted that he was a fraud.
Mehmet Oz, "The Lizard of Oz", is also a fraud butt he won't admit it.
In 2015, a group of 10 physicians demanded Columbia remove Oz from the faculty for his alleged "disdain for science and for evidence-based medicine".
Medical claims and controversies


Oz's image and quotes have been exploited by many weight loss product 
scammers
. While he himself has not been found to be involved in these scams, he has made statements that were exploited by scammers. 
 During a 2014 Senate hearing on consumer protection, Senator 
Claire McCaskill
 said that "the scientific community is almost monolithic against you" for airing segments on weight loss products that are later cited in advertisements, concluding that Oz plays a role, intentional or not, in perpetuating these scams, and that she is "concerned that you are melding medical advice, news, and entertainment in a way that harms consumers."  
He has been a spokesman and advisor for the website 
RealAge
.com, which 
The New York Times
 has criticized for its pharmaceutical marketing practices.
During the  COVID-19 pandemic , Oz's television appearances influenced Trump's decision-making,  and he became an informal advisor to the Trump administration.  Oz had promoted the use of  hydroxychloroquine , an antimalarial drug, as a cure for COVID-19 on more than 25  Fox News broadcasts in March and April 2020.  Trump claimed to be taking the drug in May 2020.  In June 2020, the  Food and Drug Administration  revoked emergency use authorization of hydroxychloroquine, saying that it was "no longer reasonable to believe" that the drug was effective against COVID-19 or that its benefits outweighed "known and potential risks".  Oz also owns at least $630,000 of stock in two companies that manufacture or distribute hydroxychloroquine, Thermo Fisher and McKesson Corporation.
In April 2020, Oz appeared on Fox News with  Sean Hannity  and said that reopening schools in the United States might be worth the increased number of deaths it would cause. Referencing an article published in the medical journal  The Lancet , Oz said, "I just saw a nice piece in  The Lancet  [medical journal] arguing that the opening of schools may only cost us 2–3% in terms of total mortality."  Oz's comments provoked a backlash online, and he apologized, saying he had misspoken and that his goal was "to get our children safely back to school."
In his campaign, he has called for immunologist  Anthony Fauci , the  Chief Medical Advisor to the President , to be fired and also opposed vaccine requirements.
On April 9, 2022, Oz's campaign was endorsed by former president  Donald Trump .   Oz's ties to Turkey, including his  dual citizenship , were criticized by his Republican primary opponents.   Oz called these issues a "distraction" and said that he will renounce his  Turkish citizenship  if elected, while his campaign called the attacks "pathetic and xenophobic". 
In May 2022,  Columbia University  cut ties with Oz and removed his presence from their website.
COVID-19
In March 2020, Oz suggested that  hydroxychloroquine , a drug typically used to treat rheumatological conditions and as an anti-malarial, could be used to treat COVID-19 as well. He called for the reopening of schools in April of the same year. Oz has however promoted the  efficacy of wearing masks  and of getting  vaccinated  against the virus.
He initially praised  Anthony Fauci  as a "pro" and lauded his role in combating the pandemic in 2020 and 2021. Upon running for the Senate, however, Oz changed his tone on Fauci and referred to him as a "tyrant".
Healthcare
In 2022, Oz said that he would vote to repeal the Affordable Care Act if he were elected to the Senate, and backed  Medicare Advantage Plus .
In contrast, in 2009, Oz said "It should be mandatory that everybody in America have healthcare coverage. If you can't afford it, we have to give it to you…"  And in 2010, Oz supported a government-backed healthcare system and was featured in an advertisement that promoted  The Affordable Care Act , also known as Obamacare.   Oz has said that the healthcare systems that he thinks work the best are Germany and Switzerland, which are both  universal healthcare systems .
Public reception
Oz has faced criticism for his promotion of  pseudoscience ,   homeopathy , and  alternative medicine .   Popular Science  and  The New Yorker    have published critical articles on Oz for giving "non-scientific" advice.   HuffPost  has accused Oz of promoting  quackery .
A 2014 study published in the  British Medical Journal  found that medical talk shows such as  The Dr. Oz Show  and  The Doctors  often lack adequate information on the specific benefits or evidence of their claims. Forty episodes of each program from early 2013 were evaluated, determining that evidence supported 46 percent, contradicted 15 percent, and was not found for 39 percent of the recommendations on  The Dr Oz Show .  Unfounded claims included saying apple juice had unsafe levels of arsenic and cell phones could cause breast cancer.
Oz was awarded the  James Randi Educational Foundation 's  Pigasus Award  three times from 2009 to 2012 for his promotion of energy therapies, support of  faith healing ,  psychic communication with the dead  and "quack medical practices, paranormal belief, and pseudoscience".
Oz has been criticized for the guests he has invited onto  The Dr. Oz Show , including psychics, faith healers, peddlers of unproven or disproven medical treatments, and anti-vaccination activists, including  Joseph Mercola ,  Robert F. Kennedy Jr. , and  Christiane Northrup
https://en.wikipedia.org/wiki/Mehmet_Oz
Dr. Oz is not just a money grubbing scammer, he is also a gigantic asshole who murdered puppies.
Fact Check: Was Dr. Oz Responsible for Cruelly Experimenting on Dogs?
Allegations have circulated implicating Oz in the cruel treatment of animals at Columbia University. PEOPLE talked to a former Columbia employee and sifted through reports to clarify his role
Published on October 4, 2022
PEOPLE spoke with veterinarian Catherine Dell'Orto, who says that within weeks of her start as a post-doctoral fellow in the research labs at Columbia's Institute of Comparative Medicine in July 2001, she was horrified by what she saw.
Dell'Orto tells PEOPLE she witnessed the inhumane treatment of dogs in lab experiments investigating aspects of heart function over which Oz served in the role of "principal investigator" — including leaving dogs in pain and paralyzed for weeks, with no discernible research benefit, before they were euthanized or died.
"When someone makes the choice to use an animal in a research experiment they should be 100 percent committed to reducing any suffering that animal will experience," says Dell'Orto. "And I did not see that happening with Oz. I saw the opposite."
Columbia's website says that when one is named principal investigator of a research study, he or she "has overall responsibility for safety and compliance in his or her laboratory."
Dell'Orto says she has no personal knowledge to support online claims that research puppies cried out in pain as they were killed with no anesthesia. She says another lab worker, a veterinary technician whom she identified by name, claimed to have witnessed this, though PEOPLE has been unable to get in contact with the person alleged to be behind these claims.
It is that veterinary technician's account, says Dell'Orto, which PETA relied upon in a letter the group allegedly wrote to the USDA in 2003 . That letter recounted a complaint, from an unidentified whistle blower, that "a litter of fully conscious puppies" was placed in a plastic bag and killed with expired euthanasia medication injected directly into their hearts, and that the puppies "cried out as they received the IC injection" because it was done without any prior pain killer.
But Oz himself is not mentioned in this letter, nor is he mentioned in the USDA's $2,000 settlement agreement with Columbia in 2004 — a settlement which explicitly states that Columbia neither admits nor denies the USDA's allegation.
Dell'Orto tells PEOPLE that before she resigned in February of 2003, she saw about 30 dogs upon whom research was performed as part of procedures for which Oz was principal investigator.
She says she saw some of these dogs' chests opened so that pacemakers could be inserted into their hearts, "pacing them at a very high rate to induce heart failure."
Then, she says, "they were doing different treatments to see what worked."
"I didn't think it was good science," Dell'Orto says. "I didn't think the results that came from such experiments were worthy of adding to the scientific database. It was so poorly done."
She says she also saw some of these dogs left paralyzed for days or weeks, apparently suffering and in pain before death via euthanasia. They'd lose more than 20% of their body weight and were left struggling to breathe, she says, adding that in her opinion, the study "was not designed" to promptly euthanize dogs at the point that the experiments became inhumane.
But her complaint led to several findings. An April 22, 2003, report by Columbia — which was obtained by PEOPLE — found that two of the three dogs used in Oz's research, for which Dell'Orto had provided records, received "inadequate or questionable veterinary care."
One dog — whose chest was opened (called a sternotomy) and received radiofrequency ablation on July 17, 2002 — developed paralysis, lethargy, vomiting and renal failure, suffering for a week. But "the records do not show why the animal was kept alive" until euthanized a week later, on July 24.
Another dog, which underwent the same procedure on July 11, 2002, "was in chronic distress (paralyzed in hindquarters)" but kept alive for 29 days until euthanized.
"The records did not contain a rationale for keeping the animal alive in a paralyzed condition for a prolonged period of time," the investigative committee wrote.
https://people.com/politics/fact-check-dr-oz-role-columbia-university-dog-experiments/
Mehmet Oz moved in with his wife's family in 2022 so he could establish residency in Pennsylvania.  Prior to that he lived in New Jersey (where he owns several houses).  He also owns a house in Florida.
Does New Jersey really need three senators?
Please VOTE!